ROMY SCHÖNBERGER IS A WORK OF ART FOR HARPER'S BAZAAR NETHERLANDS…TRAVEL EXCLUSIVE NEWS / By Tony Bar / Barselona / Janbolat Khanat / Almaty / Jannifer Bar / New York / Susan Bones / California
1 min read
ROMY SCHÖNBERGER IS A WORK OF ART FOR HARPER'S BAZAAR NETHERLANDS…TRAVEL EXCLUSIVE NEWS / By Tony Bar / Barselona / Janbolat Khanat / Almaty / Jannifer Bar / New York / Susan Bones / California
PHOTOS BY TIM VERHALLEN / STYLING BY ASTRID SCHILDERS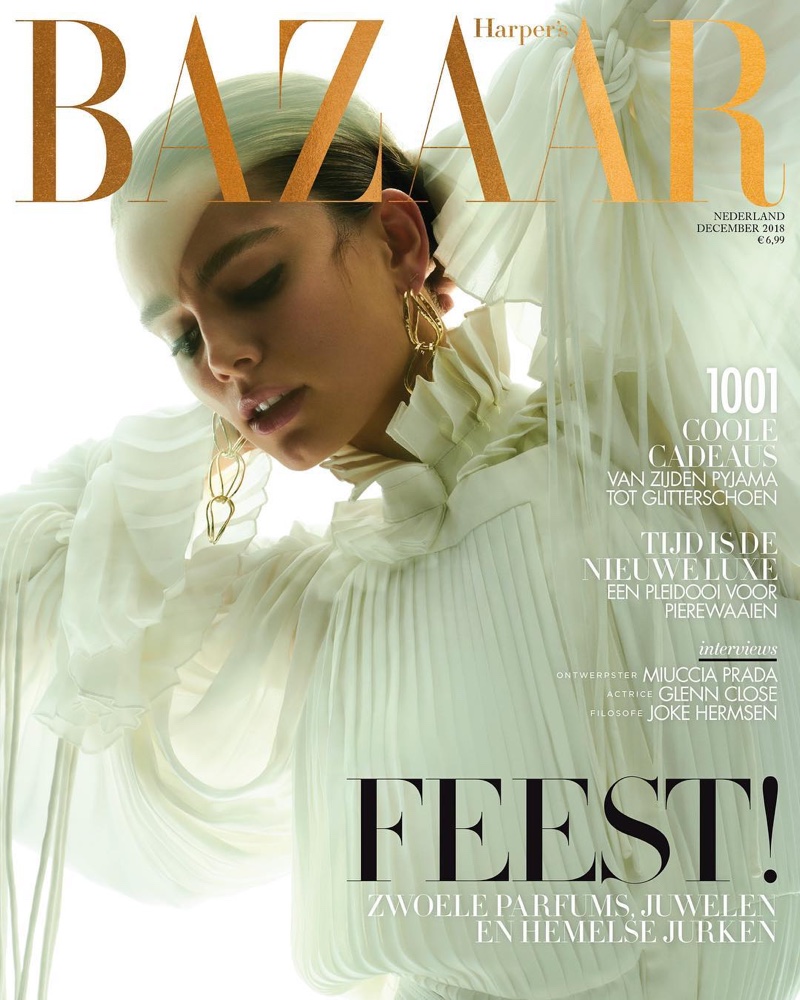 Romy Schönberger looks ethereal in white for the December 2018 cover of Harper's Bazaar Netherlands. Lensed by Tim Verhallen,
the Dutch model wears a pleated dress and hanging earrings from Louis Vuitton. Inside the fashion glossy,
Romy tries on elegant looks with picture frames providing a surreal touch. Styled by Astrid Schilders,
the blonde embraces the designs of Elie Saab,
Max Mara, Rochas and more.