Gwen Van Meir graces the pages of Numero Russia's September 2019 issue. Lensed by Julio Barcena / FashionGoneRogue / New York
1 min read
Gwen Van Meir graces the pages of Numero Russia's September 2019 issue. Lensed by Julio Barcena /
FashionGoneRogue / New York
PHOTOS BY JULIO BARCENA STYLING BY MONICA ZAFRA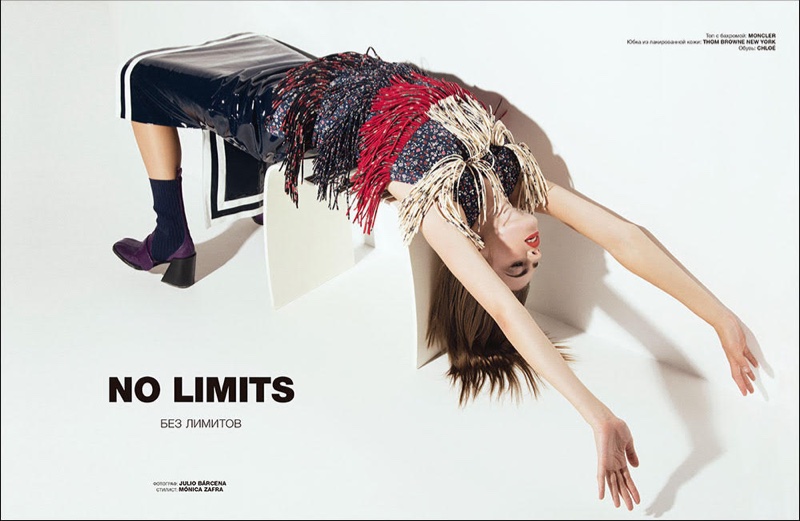 Gwen Van Meir graces the pages of Numero Russia's September 2019 issue. Lensed by Julio Barcena, the American model wears a wardrobe full of fashion forward ensembles.
Stylist Monica Zafra selects statement pieces from labels such as Kenzo, Emporio Armani and Moncler.
The Guess face wears geometric earrings, tailored blazers and chunky boots.