Views: 1261
Gay Travel To Thailand: Our Country Guide To The Land Of Smiles / By Stefan Arestis / nomadicboys / Janbolat Khanat Almaty Tourism Culture & Art News Office
Our gay travel guide to Thailand based on our personal experience – practical safety tips, top things to do, gay highlights, best foods and more.
"You've been to so many places in the world guys, you must have a favourite?"
We sure do! Can you guess what it is?
Hint…it's a country with gorgeous beaches, mouth-watering food, a rich cultural heritage, plenty of adventure activities, warm-hearted welcoming people, largely inexpensive, and a fantastic gay scene in its capital…
…it's Thailand!
That's right, the "Land of Smiles" is one place we are always happy to come back to. It was one of the first places we ever came to in Asia many moons ago, and it's one place we always strive to visit again and again, every single year! From the Circuit parties during Songkran to the fantastic street-party feel during New Years, we love love LOVE Thailand! For this reason, we rate Thailand as one of the not-to-miss gay travel vacation destinations in the world.
Thailand is a destination that offers so much to LGBTQ travelers. We've put together this comprehensive gay guide to Thailand setting out the best gay scenes across the country, the best queer events to look out for, lots of inspiration for the best activities to do here, and other practical information for LGBTQ travelers.
Here we go!
DON'T MISS OUT!
Join our newsletter
Subscribe now to receive in-depth FREE travel guides, along with inspiring stories, savvy planning tips, and exclusive discounts on gay tours.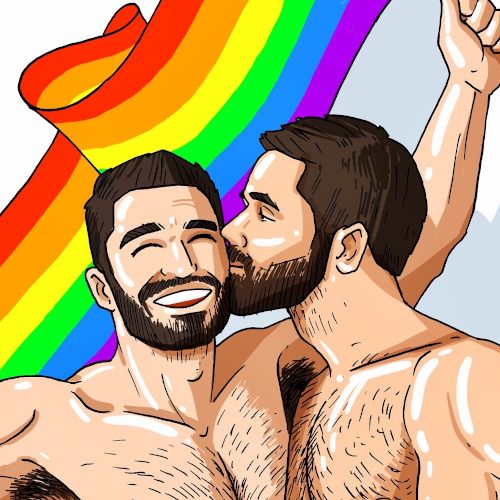 Covered in our travel guide  show 
Gay rights in Thailand
Overall, Thailand has progressive LGBTQ laws in places, easily making it one of the most gay friendly countries in Asia in our humble opinion. For example, homosexuality was legalised in 1956 then declassified as an illness in 2002. Furthermore, comprehensive anti-discrimination laws were introduced in 2015, the LGBT community have been allowed to serve openly in the military since 2005, and civil union laws are on the verge of being introduced.
In relation to the transgender community, the right to change legal gender is in the process of being introduced as well, but despite the lack of comprehensive laws about this, Thailand remains a haven for the transgender community in Asia. All the transgender men and women we met during our travels in Asia strived to come to Bangkok for a better life and to have the best surgeries. You can read more about this in our interview with our transgender female friend Regina from the Philippines.
When it comes to same-sex marriage, Thailand still has a way to go, especially when compared to its more liberal Asian neighbour, Taiwan which became the first place in Asia to introduce gay marriage laws in 2019. However, by Asian standards, Thailand remains one of the few LGBTQ-friendly hubs in Asia.
We have many local gay friends in Thailand we made during our many visits here. On the whole, they love their country and are thriving there, but as ever, the reality for locals is always different from how a foreigner sees things. For this reason, we interviewed a few of them to give you an idea of their perspective of what being gay in Thailand is really like: check out our interview with Saroj from Bangkok as well as our interview with the fabulous owner of Stranger Bar.

Gay tour of Thailand
Discover how Thailand earned its moniker 'The Land of Smiles' on this awesome gay tour with Out Adventures. The boys over at OA run four annual departures through the country with stops in Bangkok, Chiang Mai, Krabi, and Phuket. Their April departure even aligns with the country's famous Songkran water festival. As the old circuit ditty goes, LET'S GET SOAKING WET!
Is Thailand safe for gay travellers
We keep coming back to Thailand for this very reason. The Thais are one of the most warm-hearted and welcoming people we've ever come across. Most are Buddhist, a religion with tolerance and acceptance at its core. We felt this from the moment we set foot for our first time at Suvarnabhumi Airport as a young gay couple: no one cared that we are a gay couple, no one gave us funny looks and no one was violent towards us. At worst, people asked if we are brothers…!
FREE DOWNLOADABLE BONUS
How to Stay Safe Whilst Traveling?
As gay travelers, safety is our #1 priority! This is why we've put together our Ultimate Travel Safety Checklist for LGBTQ travelers.
However, Thai society is still very much conservative as are most places in Asia. Outward displays of affection are generally uncommon by both straight and gay couples.
For example, when greeting someone for the first time, the Thais do not hug, kiss or rarely shake hands. Instead, they traditionally put their palms together in a lotus bud by the chest and bow the head.
We avoided public displays of affection for this reason, not because we felt afraid to do so, but more out of respect; it's not something straight couples did so we followed suit.
We can guarantee that gay travellers to Thailand are very unlikely to ever encounter any homophobia during their holiday. It is a destination that is guaranteed to captivate you in many ways that you will no doubt be planning your next trip back to the "Land of Smiles" as soon as you've left – just as we do every single time we depart!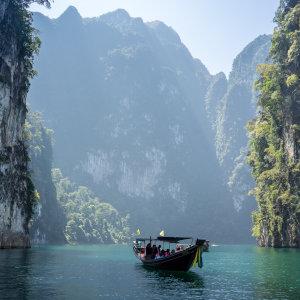 Get your personalised gay friendly itinerary to Thailand
We've teamed up with the excellent gay travel company OUT Asia to offer our readers an exclusive 5% discount off the total cost of any trip you book with them. They specialise in crafting tailored trips and
Gay Travel To Thailand: Our Country Guide To The Land Of Smiles / By Stefan Arestis / nomadicboys / Janbolat Khanat Almaty Tourism Culture & Art News Office
[contact-form-7 id="16503″ title="Contact form 1″]