WMWNEWSTURKEY & WMWNEWSWORLD MEDIA GROUP
Views: 2075
3
0
Finedining Exclusive News / World Pasta ay: Our Best Pasta Recipes / www.lacucinaitaliana.com / Sedat Karagoz / Istanbul,New York Travel,Tourism News Office /Janbolat Khanat Almaty Travel,Tourism News Office
Let's celebrate this special day by making our favorite pasta dish. We've got 40 recipes to choose from!
Attention carb-lovers of the world! October 25 is World Pasta Day. And at La Cucina Italiana, we are so excited to celebrate this special day dedicated to one of our favorite foods in the world. This pantry essential can really make any day better, can't it?
Not to mention the never-ending choice of pasta varieties and shapes. (More than 600 to be exact!) Spaghetti, vermicelli, fusilli, penne, mezze penne, mafalde, tagliatelle, pappardelle, fettuccine, bucatini, capellini, conchiglie, linguine, tortellini, agnolotti… We could go on forever!
It doesn't really matter what your favorite pasta variety is.
The important thing is honoring this special holiday with a full plate of pasta! So – for a little inspiration, we made a list of our 40 favorite Italian pasta recipes – both classic and contemporary. But don't worry! You can't go wrong – because they're all so delicious!
Happy World Pasta Day!
World Pasta Day, Our Best Pasta Recipes
Tested by 

LA CUCINA ITALIANA
Sweet Penne and Almond Milk Soup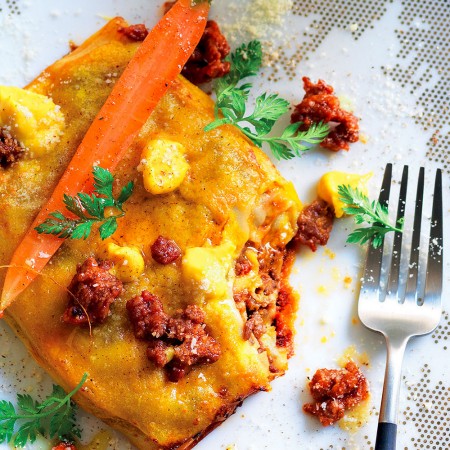 Lasagna With Sausage Ragù and Spring Onion Cream
Spaghetti all'Arrabbiata (Spicy Spaghetti)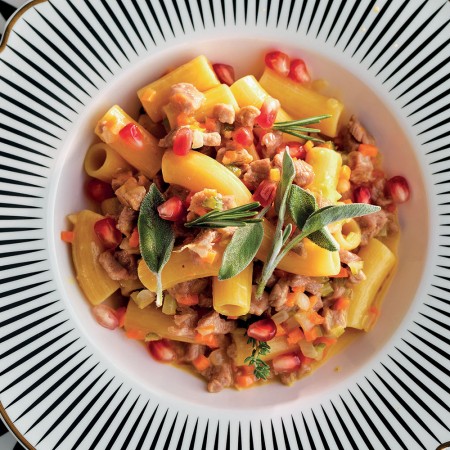 Macaroni With Ragù
Spaghetti With Baby Octopus and Garlic Cream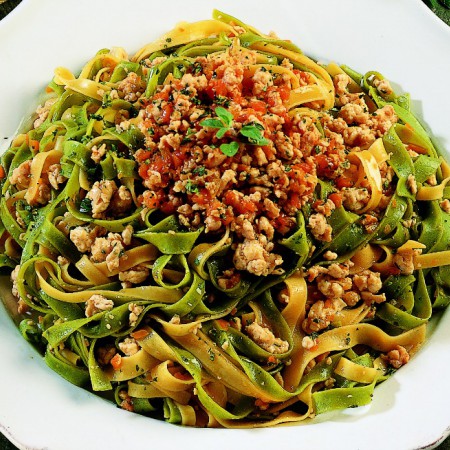 Paglia e Fieno Tagliatelle With Quick Ragù
Tagliatelle With Veal Ragù
Spaghetti With Speck and Bread Crumbs
Fusilli with Neapolitan Ragù
Spaghetti 'Mbriachi (drunken)
Tagliatelle with Cream and Mushrooms
Tagliatelle With Butter and Sage
Farfalle With Lamb Ragù
Spaghetti With Prosciutto and Red Wine
Tagliatelle With White Ragù and Pecorino
Angel Hair Spaghetti and Sausage Ragù With Barolo Chinato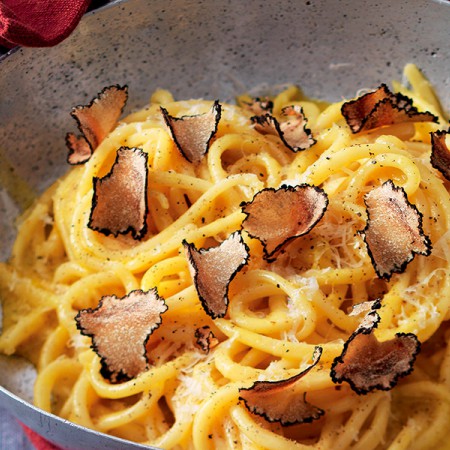 Pici with Egg and Truffle Sauce
Tagliatelle with Mushroom Fricassee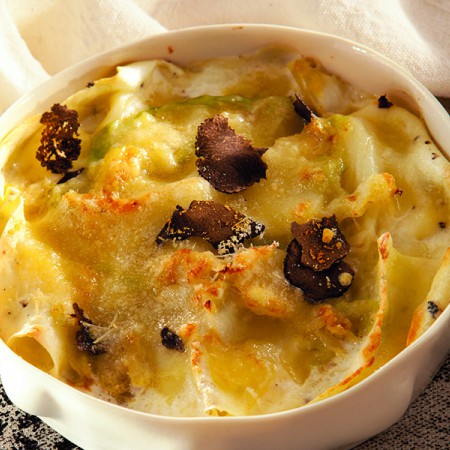 Lasagna with Savoy Cabbage, Potatoes, and Black Truffle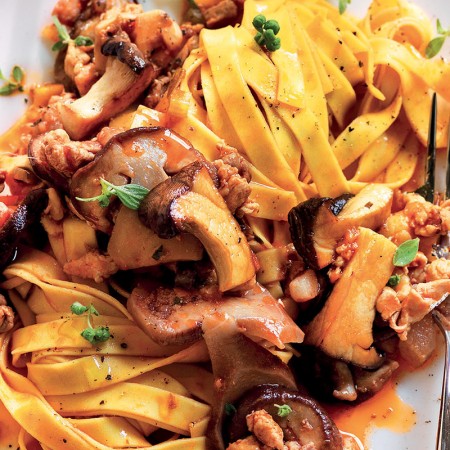 Tagliatelle with Guinea Fowl Ragù and Porcini Mushrooms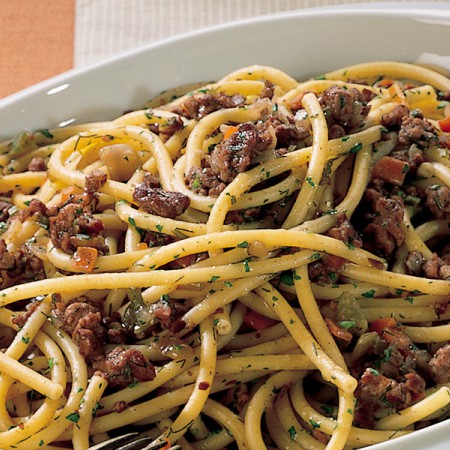 Bucatini with Pork and Wild Fennel Ragù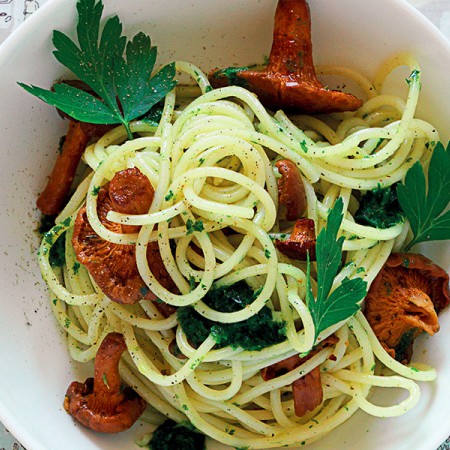 Super-Fast Spaghetti with Chanterelles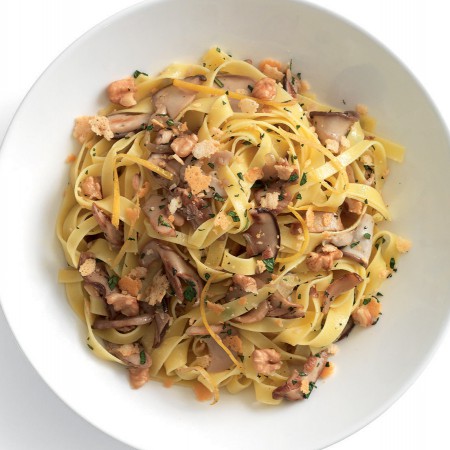 Tagliatelle with Porcini Mushrooms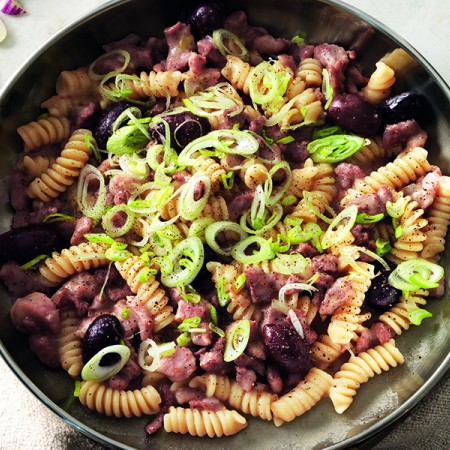 Fusilli with lamb ragù and olives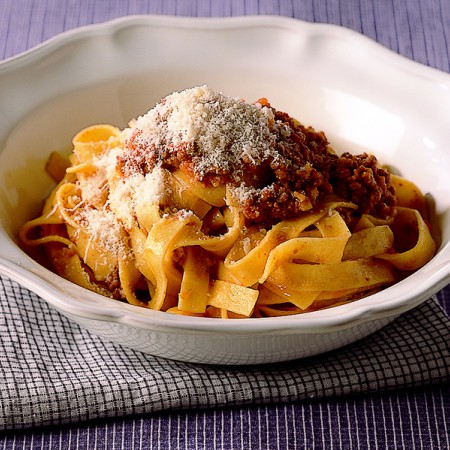 Fettuccine Pasta with Quick Pork Ragù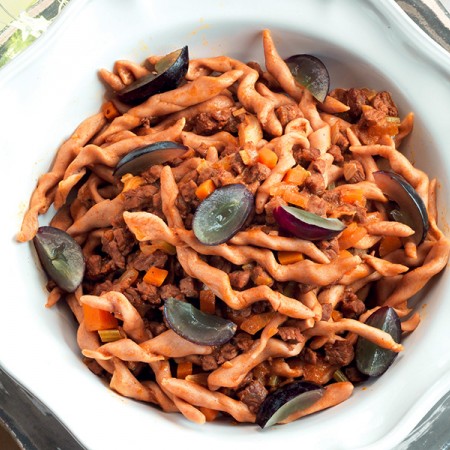 Chestnut Trofie with Rustic Beef Ragù and Grapes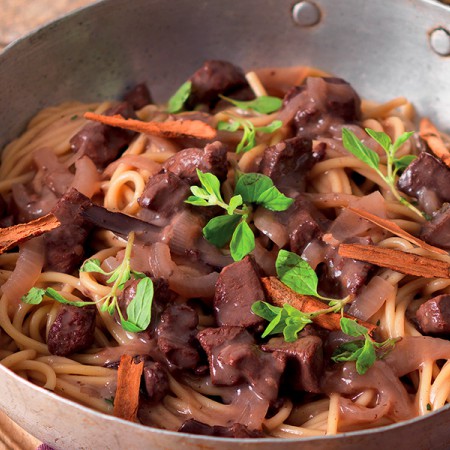 Spaghetti with Hare Sauce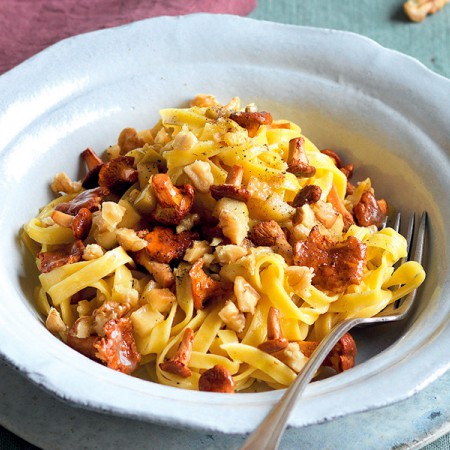 Tagliatelle with Chanterelles, Apples, and Walnuts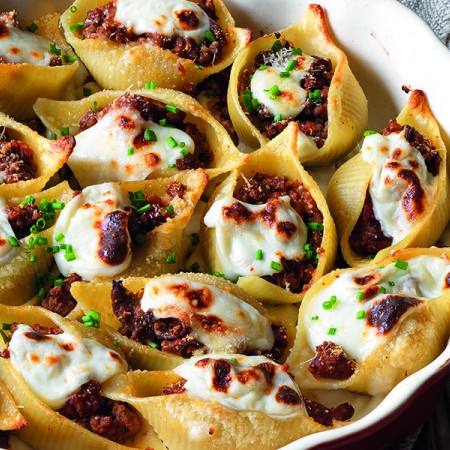 Conchiglioni with Ragù au Gratin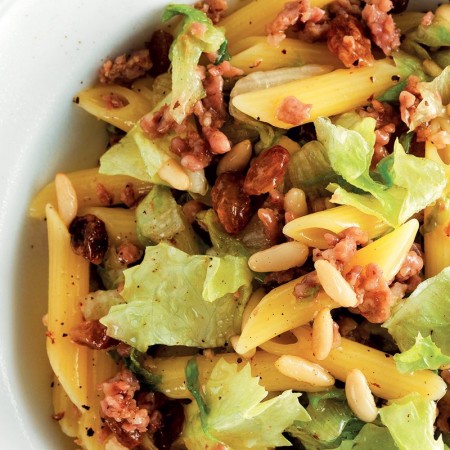 Pasta with Sausage and Escarole 'Ragout'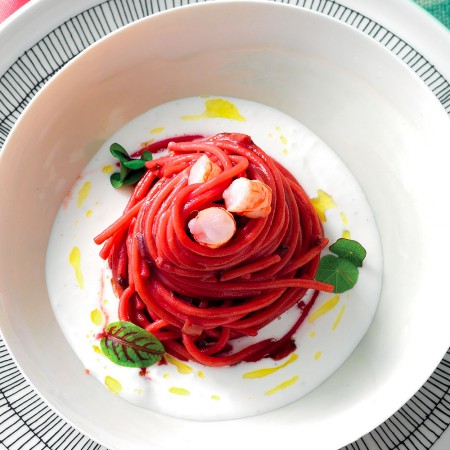 Spaghetti with Radicchio, Shrimp, and Burrata
Fresh Spaghetti with Mini Meatballs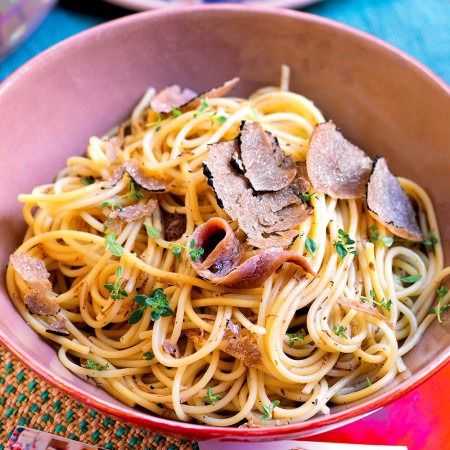 Spaghetti alla Norcina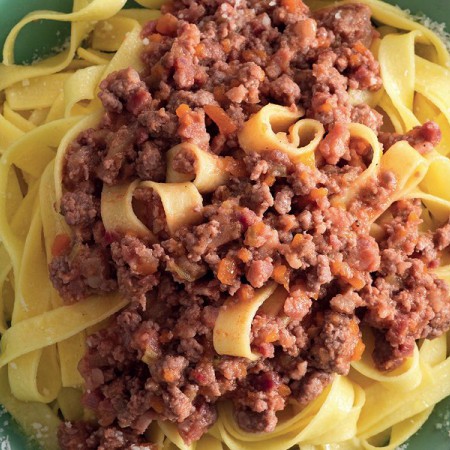 Fresh Egg Tagliatelle with Ragù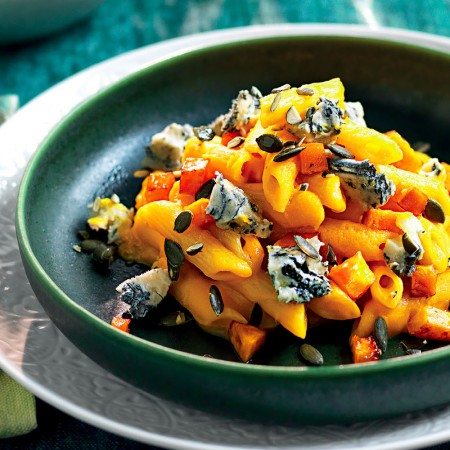 Penne with Pumpkin and Gorgonzola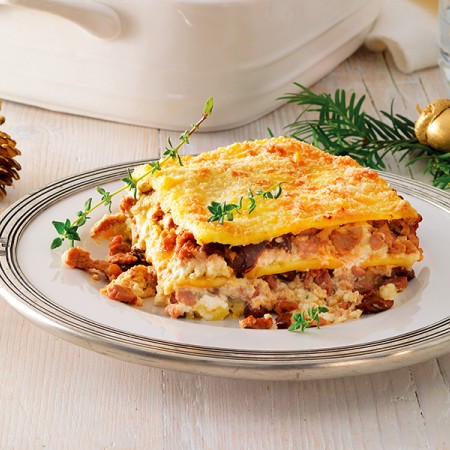 Potato, Veal Sauce and Thyme-Scented Ricotta Lasagna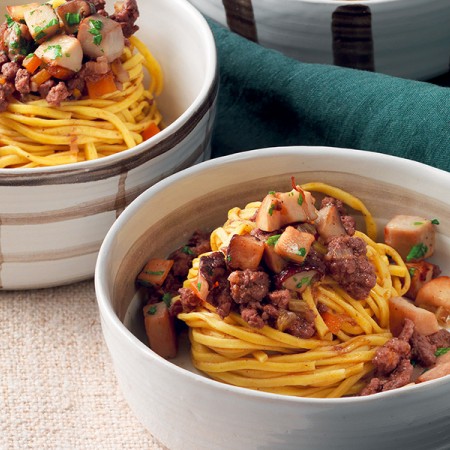 Tagliolini with Venison Ragù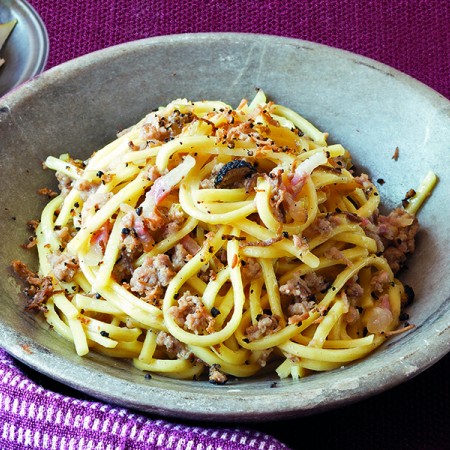 Pasta alla chitarra with ragù and truffle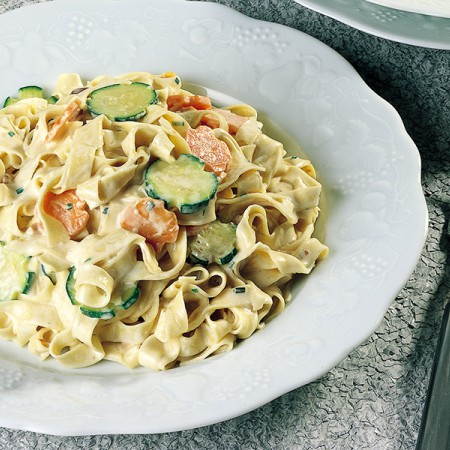 Tagliatelle with Mushrooms and Mascarpone Cheese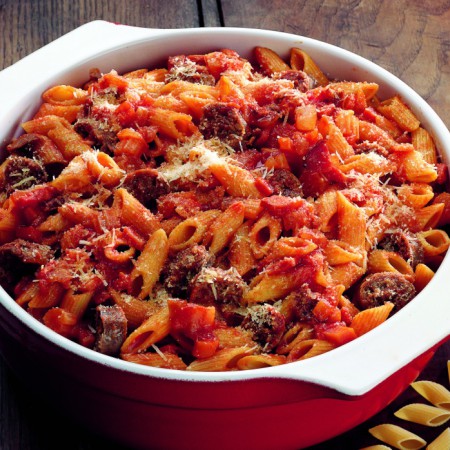 Penne with Smoked Prosciutto and Mushrooms
Here's a look at an afternoon snack made by nonna with love. 
Some Italian traditions never seem to grow old – especially when it comes to enjoying a simple, satiating, afternoon snack made by the loving hands of our nonnas. One of these beloved eats is just a slice of bread topped with butter and sugar. So simple, but so satisfying – some of us even enjoy it as a nostalgic breakfast today. 
A slice of bread topped with butter and sugar was a go-to childhood merenda, the 4:00 pm afternoon snack, for many of us – often alongside a glass of milk.  Our grandmothers would prepare it after school. While it's undoubtedly easy, there are some tips to keep in mind. 
Naturally, unsalted bread (or, to Italians, Tuscan bread) is most suitable for a sweet topping. Though you can have it on top of rusks (a plan hard dry biscuit, or twice-baked bread). The thing to keep in mind is that, since they're not soft, the butter doesn't sink in to absorb the sugar. In this case, it would be best to incredibly soft, though not melted, butter. Otherwise, plain white sandwich bread is also a nice option.  
At first glance, it might not seem "typically Italian," but it is to many of us. Whether you're looking to wax nostalgic or seeking something new, the recipe is below followed by a vegan alternative. 
Nonna's Afternoon Snack
Ingredients
2 slices of unsalted bread
butter to taste
granulated sugar to taste
Instructions
First, let the butter soften to room temperature so it's easier to spread. Take a loaf of unsalted bread and cut it in half vertically in order to have the widest part available, then slice it into pieces. Spread the butter on the bread slices using a knife or other suitable kitchen tool until completely covered. Then use a teaspoon to sprinkle sugar over the butter, and the same knife to spread it gently over the whole slice. At this point, you can overlap the two slices to make a sandwich, or keep them separate and eat them one at a time.
Vegan alternative
Let's start with the bread, which by default should be vegan since the ingredients are flour (of any kind), water, yeast, and, usually, salt. In Italy, other ingredients such as lard are often added to bread, so it's best to first make sure the bread is indeed made from exclusively vegan ingredients. Replace the butter with vegetable margarine, which is softer and spreads more easily and evenly. Finally, when it comes to sugar, take care here too. Try using beet sugar instead of cane sugar – the first is definitely vegan, the second might not be, since products of animal origin are sometimes used in the refining process.
by 
Paola Toia
contributor
by 
Giorgia Di Sabatino
contributor
Finedining Exclusive News / World Pasta Day: Our Best Pasta Recipes / www.lacucinaitaliana.com / Sedat Karagoz / Istanbul,New York Travel,Tourism News Office /Janbolat Khanat Almaty Travel,Tourism News Office
Pop your email address below to be notified of new posts by email. You can unsubscribed at any time, although I hope you won't!
[contact-form-7 id="19838″ title="Untitled"]
JANBOLAT KHANAT CO - FOUNDER / GENERAL DIRECTOR/ REGIONAL MANAGER JANBOLAT KHANAT + 7 702 230 42 17 (whatsapp) NEWYORK 797 / 7th Ave, New York City, New York 10019, USA / TONY BAR / JENNIFER BAR