Experience 5 Star Dining at Hotel Plaza Athenee New York / By Jannifer Bar / New York / LUXURY TRAVEL MAG
2 min read
Experience 5 Star Dining at Hotel Plaza Athenee New York / By Jannifer Bar / New York / LUXURY TRAVEL MAG

Characterized by its bright red-domed awnings and large bronze logo inscripted on the sidewalk,
New York's Hôtel Plaza Athénée has regally resided at 37 East 64th Street between Park and Madison Avenues since 1984. This discreet 143-room hotel has been a home away from home to travelers, celebrities and titans of industry who appreciate its luxurious and discreet style, personal attention by the long-term staff and superb Upper East Side Manhattan location.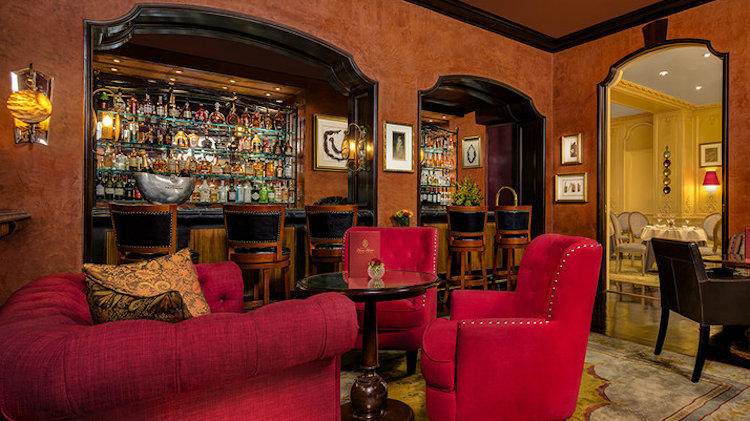 Directly off the lobby, the intimate Bar Seine, known for its eclectic décor of rich velvets,
animal print fabrics and leather floors, offers sophisticated cocktails and an extensive curated wine and champagne list, along with a refined afternoon tea and light fare. Sitting in the cozy armchairs on the leather-covered floors, guests find themselves surrounded by artifacts and history from Asian a fascinating collection of artifacts – from framed African beads and exotic butterflies, to Colonial and 20th Century ancestral portraits – these curated elements add to the alluring mystic of the space.
Often cited as one of Manhattan's most romantic bars, a soft glow radiates from the amber-colored walls and subdued Onyx lighting oozes a luxurious feel.
Bar Seine is open daily for lunch, cocktail hour, and dinner.
One of the hotel's highlighted amenities is their signature afternoon tea with finger sandwiches, and a wide variety of blends including English Breakfast, Earl Grey, and fresh herbal blends. Held daily in an intimate dining room at Arabelle, guests are transported back in time to a French chateau inspired by the palace of Versailles.
A refined upscale dining room in the heart of New York's Upper East Side, Arabelle Lounge at Hôtel Plaza Athénée provides gracious service and a sociable ambiance for breakfast, lunch or dinner. With a storied history as the Chateau Henry IV restaurant during its Alrae days, and again in the 1980s as Le Regence, the space today is equally captivating.
Gazing around the room, guests are often awestruck by the beautiful blue sky white clouds ceiling, richly paneled walls, Murano chandeliers, and hand-painted Chinoiserie accents. Reminiscent of an aristocratic residence with a longstanding staff,
Arabelle Lounge's meals are served on delicate bone China and accompanied by silver serving dishes, to the delight of all who appreciate modern American cuisine.
Experience 5 Star Dining at Hotel Plaza Athenee New York / By Jannifer Bar / New York / LUXURY TRAVEL MAG