Views: 675
Exclusive Travel News / Gay Puerto Vallarta Guide: Travel Tips, Hotels, Bars, Events & More / By Stefan Arestis / nomadicboys.com /Jennifer Bar,Tony Bar, Sedat Karagoz / Istanbul,New York Travel,Tourism News Office / Janbolat Khanat / Almaty Travel,Tourism News Office
While we're not fans of experiences with captive animals we do jump at any chance to interact with wildlife in the wild. Puerto Vallarta is a great location to see wild dolphins and it's even possible to swim with them in their natural environment during a cruise with a reputable tour company. This small-group cruise will teach you about the wild dolphins in the area and give you the opportunity to swim with them if the conditions are right. Even if you don't get to swim with dolphins you'll definitely be able to enjoy snorkelling in the Pacific.
Make Mexican chocolate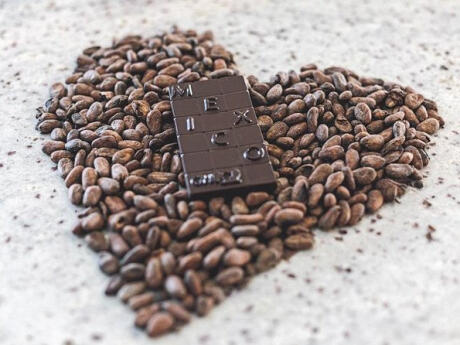 If you've done all the tequila-tasting and enchilada-eating you can but still want more tasty treats then why not try your hand at making traditional Mexican chocolate? This bean-to-bar chocolate workshop will not only teach you about the history and importance of cacao in Mexico but you'll also be able to make a variety of delicious chocolates to take with you.
You'll roast and grind cacao beans then use chocolate liquor as the base of three different chocolate drinks. This is the perfect experience for chocaholics… if you can stop yourself eating everything before you even leave!
Things to know before you visit Puerto Vallarta
Here we've put together some handy hints and tips to help you plan your own trip to Puerto Vallarta. Read on to find out everything gay travellers should know before they go.
Travel insurance: We never travel without comprehensive travel insurance and we always recommend other travellers to do the same. You just never know when you might need it for accidents, injury, theft or cancellations. We use (and love) Heymondo Travel Insurance because they provide excellent cover and it's very easy to make a claim online.
How to get there: You'll probably be travelling to Puerto Vallarta by plane which means you'll be landing at the Gustavo Diaz Ordaz International Airport (PVR), which is about five miles out of the city. The easiest way to get to the main gay neighbourhood from the airport is with a pre-booked private transfer so you can avoid the queues.
Visa requirements: Most European and North American citizens don't need a visa to visit Mexico on holiday for up to 180 days. Make sure you check your visa requirements here and always ensure your passport has at least six month's validity from your arrival date.
Getting around: Within the gay area of Zona Romantica, you can easily walk everywhere but if you want to explore further afield then you might like to use an Uber or catch a bus to get around. This website has a lot of detailed information on the Puerto Vallarta bus system.
Power Plugs: In Mexico, the standard power plug is Type A, which is the same as the US, Canada, China and Japan. If travelling from a country with different power outlets, remember to bring a travel adaptor with you.
Vaccinations: There aren't any required vaccinations for travellers to Mexico but it's usually a good idea to make sure your vaccinations are up-to-date for Tetanus, Typhoid and Hepatitis A. Always check with your GP before you travel.
Currency: Mexico uses the Mexican Peso which is shortened to MXN. The country uses the dollar symbol though, so don't get confused by prices for dinner being $200 as they mean 200 pesos! €1 is worth about 21 pesos while $1 (US) converts to around 19 pesos.
Tipping culture: Tipping is customary in Mexico and most workers earn a low wage so they rely on tips to make a living. In restaurants, we recommend tipping between 10-20% for good service. In hotels or resorts tipping will ensure you get that extra special treatment. Check out this detailed guide to tipping in Mexico for more information.
Internet access: Most hotels, restaurants, bars and other establishments will have free WiFi in Mexico, which is better quality than you might assume. Otherwise, consider buying a local SIM card when you arrive, or even a portable WiFi device so you can connect multiple devices at faster speeds.
Online privacy: Mexico is very gay friendly, particularly in Puerto Vallarta. You won't need to worry about using gay apps such as Grindr or Scruff. However, if you prefer to keep your internet activities private, we recommend ExpressVPN because it is affordable and reliable.
Accommodation: We've mentioned lots of excellent gay accommodation in Puerto Vallarta already, but if you want to browse some more options our favourite way to find hotels is through the Booking.com website. Here is where you'll find the best prices and the customer support is also really good.
Sightseeing and adventure: If you want to find more fun things to do in Puerto Vallarta we also recommend browsing the getyourguide.com directory. There are options for everyone, the booking process is very simple and they also have great 24/7 customer support.
When to visit: The best times to visit Puerto Vallarta depends on why you are visiting. If you want to come for a specific gay event we've mentioned the dates above. Between April and June, there are fewer tourists and the weather is pleasant. The high season is during the northern hemisphere winter (December-February), but this also means there'll be lots of fun stuff going on, like all the beach and pool parties.
---
Gay map of Puerto Vallarta
Here is a map we've made showing all the fantastic gay places that we've mentioned in this post. We hope it helps you plan your own wonderful gay trip to Puerto Vallarta!

Join our newsletter
Subscribe now to receive in-depth FREE travel guides, along with inspiring stories, savvy planning tips, and exclusive discounts on gay tours.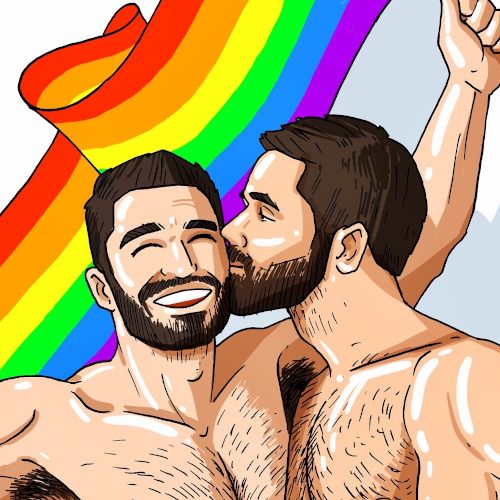 Find out what it's like to grow up gay in Mexico in our interview with local boy Andres
Have a read of our gay guide to Panama
Use our gay guide to the Riviera Maya to plan your trip
And make sure you try these delicious foods and drinks from Panama while you're there
If you're heading to the US then you have to check out fabulously gay Miami
As well as our gay travel guide to the Florida Keys
Make sure you also read our gay guide to Key West
These are the gayest cities in all of America for your viewing pleasure as well
Happy travels are safe travels
We recommend you always take out reputable travel insurance before your next vacation. What happens if you suffer from illness, injury, theft, or a cancellation? Many gay travelers forget about it and regret it when something happens. Better to pay a small price and have peace of mind and not worry.
Hey everyone, I'm Stefan, the curly-haired Greek flavor behind the gay travel blog Nomadic Boys. Together with my other half, I have explored more than 90 countries across 5 continents.
What I love most about traveling is discovering the local gay scene, making new friends, learning new cultures. I've written about LGBTQ travel in numerous online publications such as Gaycation Magazine, Gaycities, Gay Times and Pink News as well as for other non-gay-specific publications including Lonely Planet, The New York Times, The Guardian, and The Huffington Post. Check my full bio here.
Exclusive Travel News / Gay Puerto Vallarta Guide: Travel Tips, Hotels, Bars, Events & More / By Stefan Arestis / nomadicboys.com /Jennifer Bar,Tony Bar, Sedat Karagoz / Istanbul,New York Travel,Tourism News Office / Janbolat Khanat / Almaty Travel,Tourism News Office
Pop your email address below to be notified of new posts by email. You can unsubscribed at any time, although I hope you won't!
[contact-form-7 id="19838″ title="Untitled"]