DIONI & CHARLIE SIZZLE IN HONEY BIRDETTE 'INDECENT MANOR' CAMPAIGN / FGR / By Janbolat Khanat / Almaty / TRAVEL EXCLUSIVE NEWS / New York
1 min read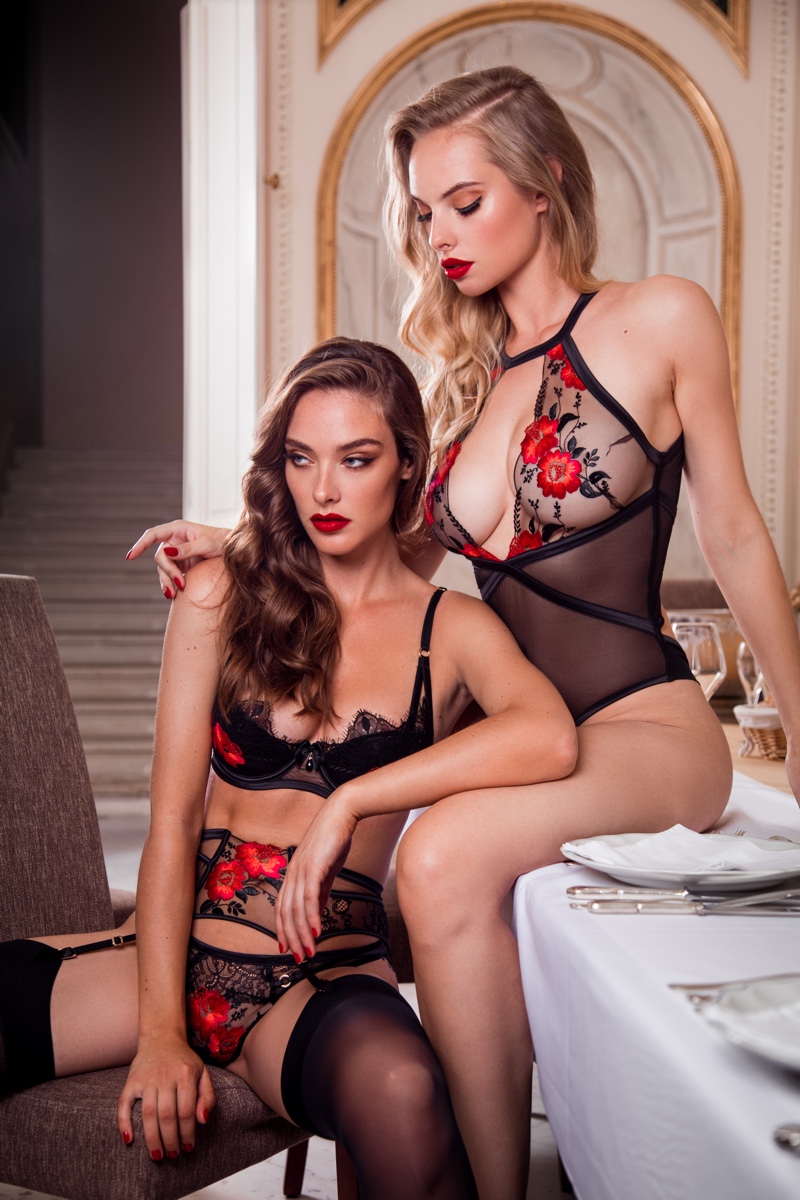 Australian lingerie brand Honey Birdette turns up the sultry factor with the launch of its 'Indecent Manor' campaign.
Set on location at a chateau in the South of France, models Dioni Tabbers and Charlie Dupont show off racy styles.
Founded in 2006 by Eloise Monaghan, the company offers high-end lingerie and bedroom accessories.
Florian Semanaz works as creative director and photographer for the shoot which features Birdette's latest collection.
From corsets to bodysuits to bras and thongs, the models sizzle in the glamorous shots.
The designs are decorated with metallic motifs crystal tulle, crucifixes, chains and crystal studding.
For beauty, Sandrine Garcia works on the duo's polished waves and red lipstick looks.
       HONEY BIRDETTE 'INDECENT MANOR' CAMPAIGN
Dioni Tabbers fronts Honey Birdette 'Indecent Manor' campaign
Honey Birdette spotlights red-hot lingerie styles in 'Indecent Manor' campaign
Lingerie brand Honey Birdette releases 'Indecent Manor' campaign
Honey Birdette features dominatrix inspired styles for 'Indecent Manor' campaign
Charlie Dupont sizzles in Honey Birdette 'Indecent Manor' campaign
An image from the Honey Birdette 'Indecent Manor' campaign
DIONI & CHARLIE SIZZLE IN HONEY BIRDETTE 'INDECENT MANOR' CAMPAIGN / FGR / By Janbolat Khanat / Almaty / TRAVEL EXCLUSIVE NEWS / New York