0
0
With over 800 million monthly active users, Instagram has become an undeniably powerful platform for marketers due to it's huge influence on consumer decision-making.
As well as building awareness and inspiring travelers, independent hotels and global chains can now use the platform to drive direct bookings.
Whether you're booking out the presidential suite or just eating out at the hotel restaurant, these gorgeous hotels offer abundant opportunities for photographic moments worthy of the glossy pages.
HACK: WHAT I USE TO FIND THE CHEAPEST FLIGHTS
Skyscanner compares prices from all of the major airlines and will find the cheapest available flight for the dates you're looking for.
HOW I INSURE MY VALUABLE BELONGINGS AND GET WORLDWIDE EMERGENCY MEDICAL ASSISTANCE IF SOMETHING GOES WRONG
If you travel frequently with any kind of valuable items (Camera gear, laptops, jewelry, collectibles), then you NEED to get travel insurance.
You never know what can happen and you DO NOT want to wait before it's too late. World Nomads is the premier insurance company to insure short-term and long term travelers against theft or natural disasters. 
They also provide universal healthcare options and worldwide 24/7 emergency assistance including medical treatment and transportation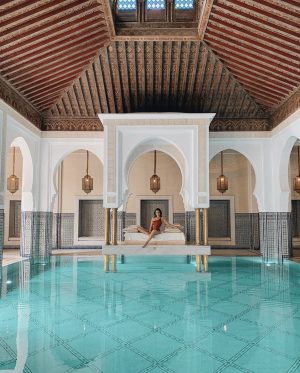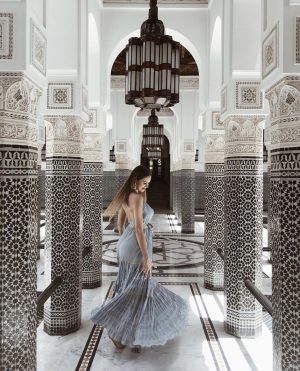 LA MAMOUNIA MARRAKECH
 This Moroccan palace has been redesigned by an internationally acclaimed designer, Jacques Garcia, combining Moroccan style and ambiance with a modern twist.
With its luxurious decorations, fabulous gardens and its trendy 2500sq m SPA, la Mamounia guarantees the amazement of its guests.
The hotel offers plenty of different rooms each with it's own Moroccan themed look, providing plenty of opportunities for you to take beautiful pictures
Where: Marrakech, Morroco (Click here to find cheap flights)
Price: From $400 per night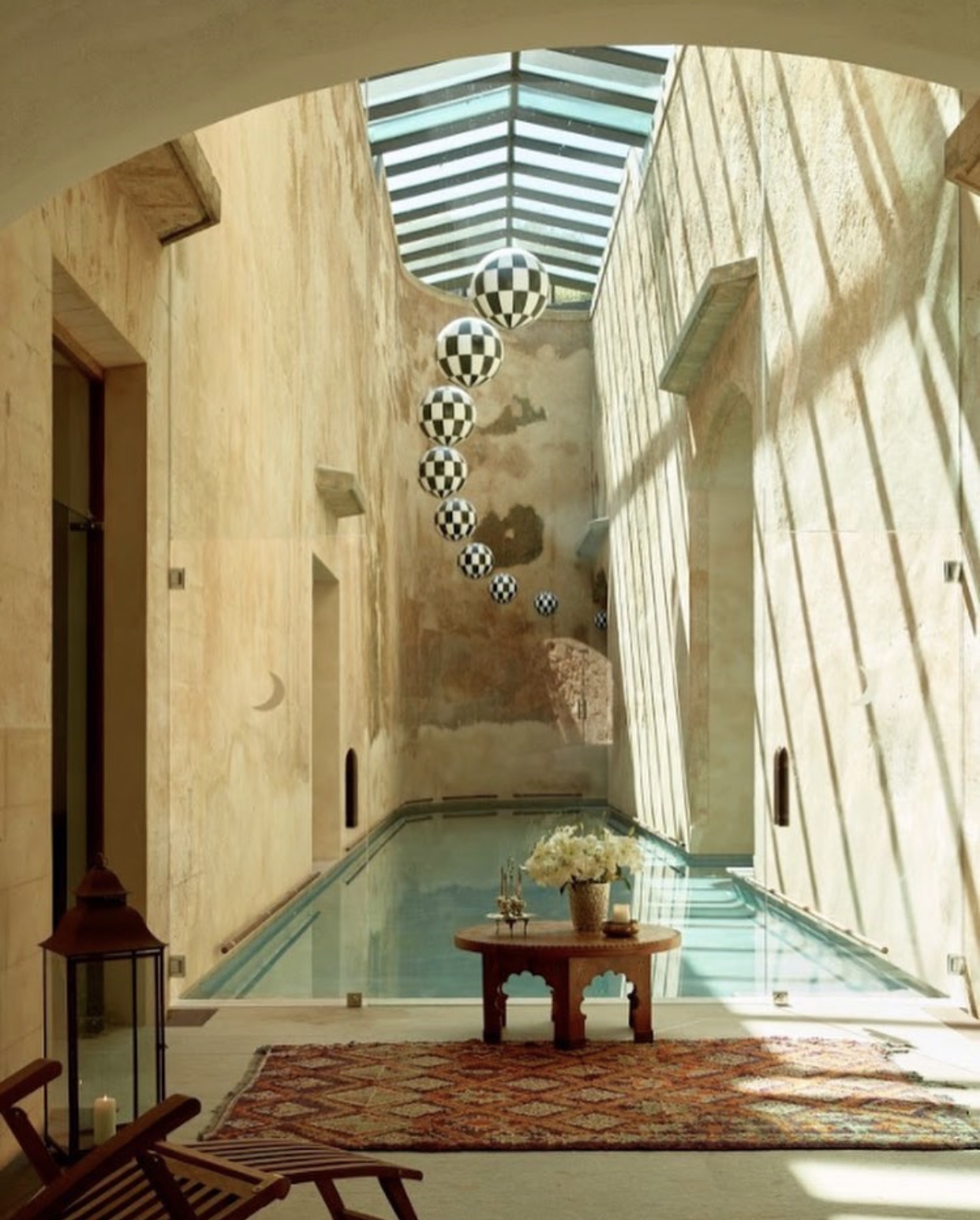 CAP ROCAT
Cap Rocat has recently been completely renovated by Antonio Obrador. The idea was to give a modern spin to an old fortress originally built for the surveillance of the Bay of Palma.
The property has 360 views of the surrounding countryside and El Arenal Beach. It has since been declared as a National Monument, and received the Europa Nostra Award among other accolades.
Where: Mallorca, Spain (Click here to find cheap flights)
Price: $300-$1200/night (it's cheaper when booked a couple of months in advance.)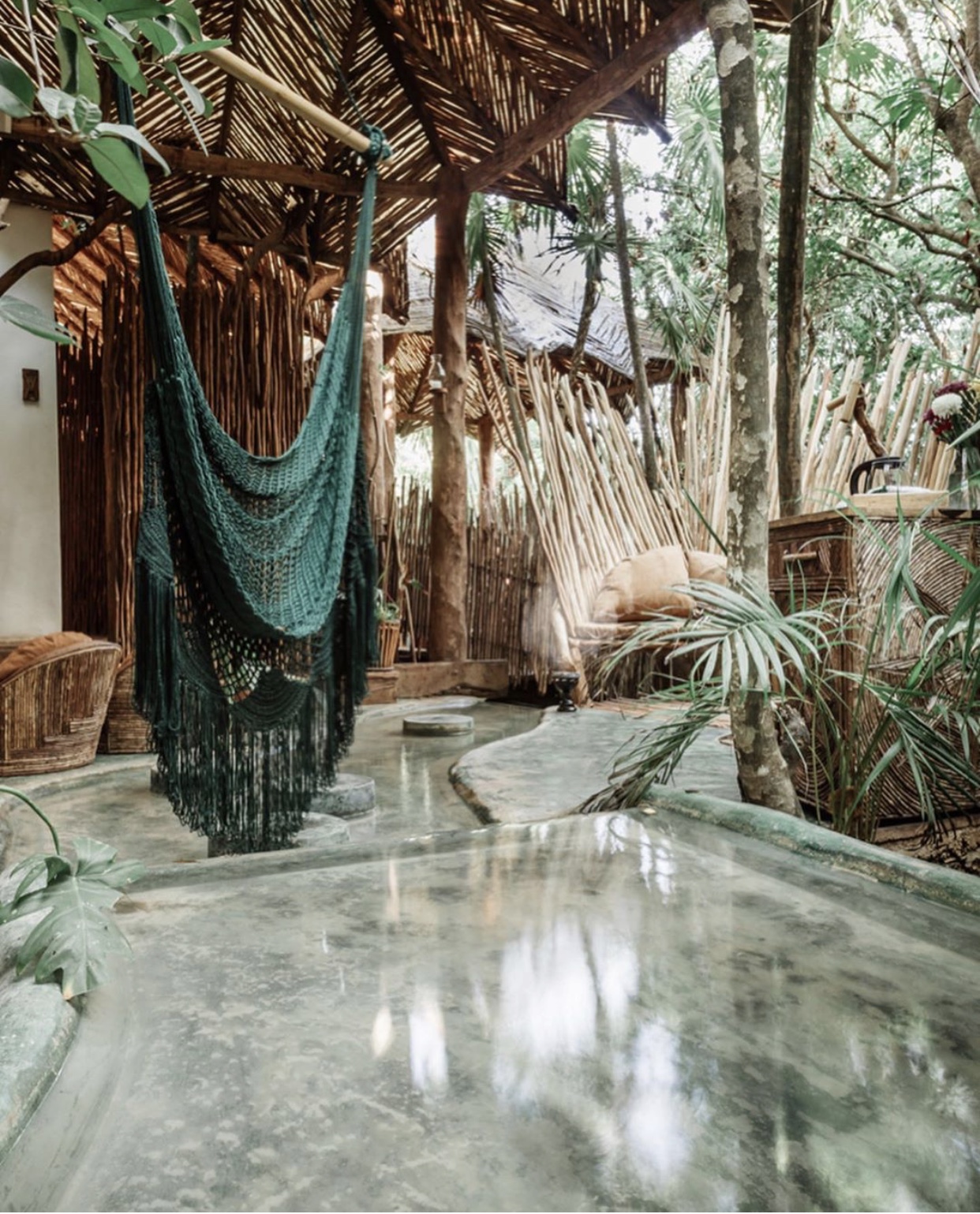 AZULIK
Located in Tulum (Mexico), Azulik Hotel & Spa is an adult-only, clothing-optional establishment.
The resort is surrounded by lush forest in the expansive biosphere reserve Sian Ka'an, a UNESCO World Heritage Site.
There are 48 wooden-crafted villas perfectly submerged within the Mayan jungle next to the Caribbean Sea, allowing guests to enjoy a 360 degrees' view of the beauty that surrounds the resort.
Azulik draws mostly couples and solo travelers that are looking to disconnect from the world and be transported back in time.
Where: Tulum, Mexico (Click here to find cheap flights)
Price per night: starts at $300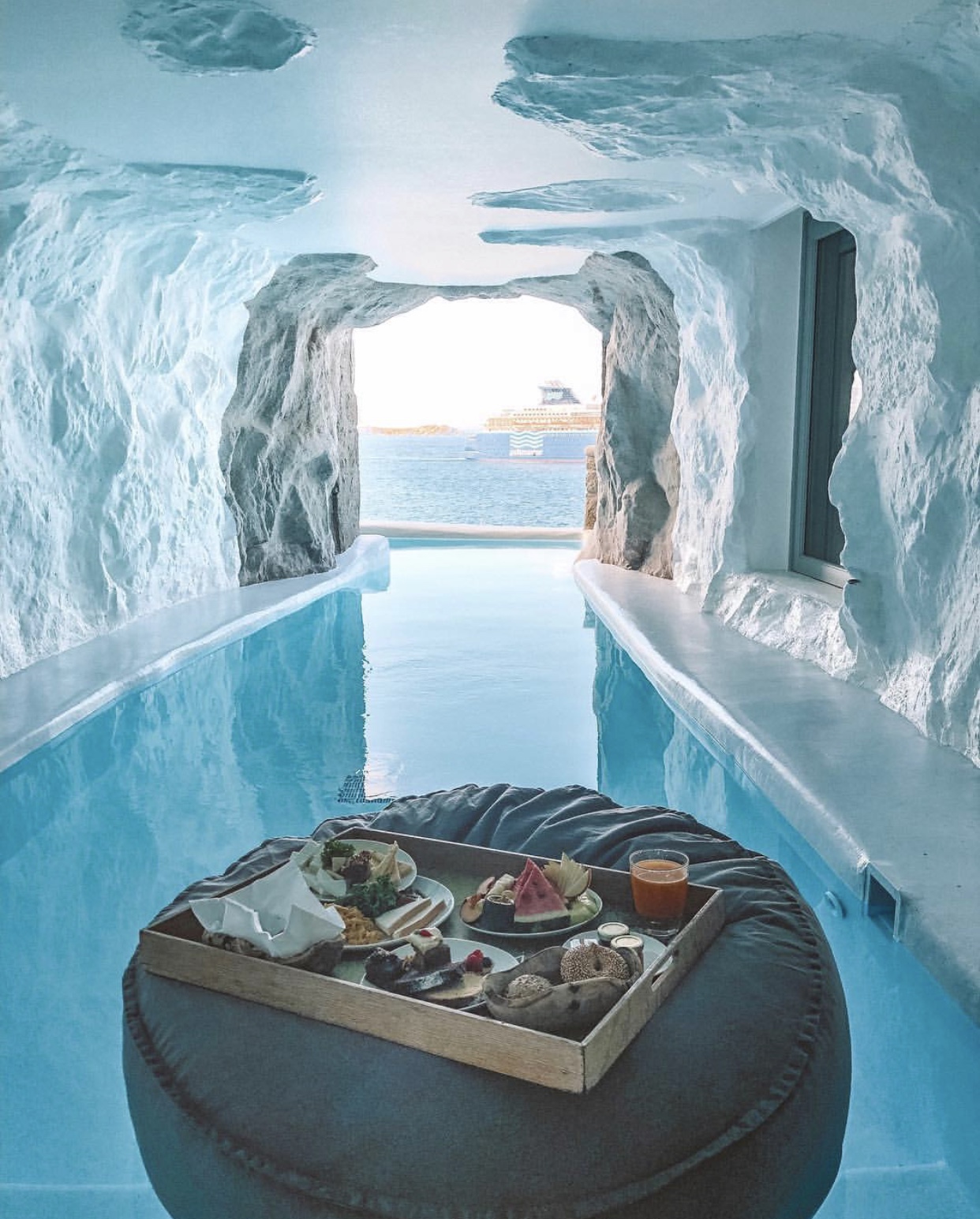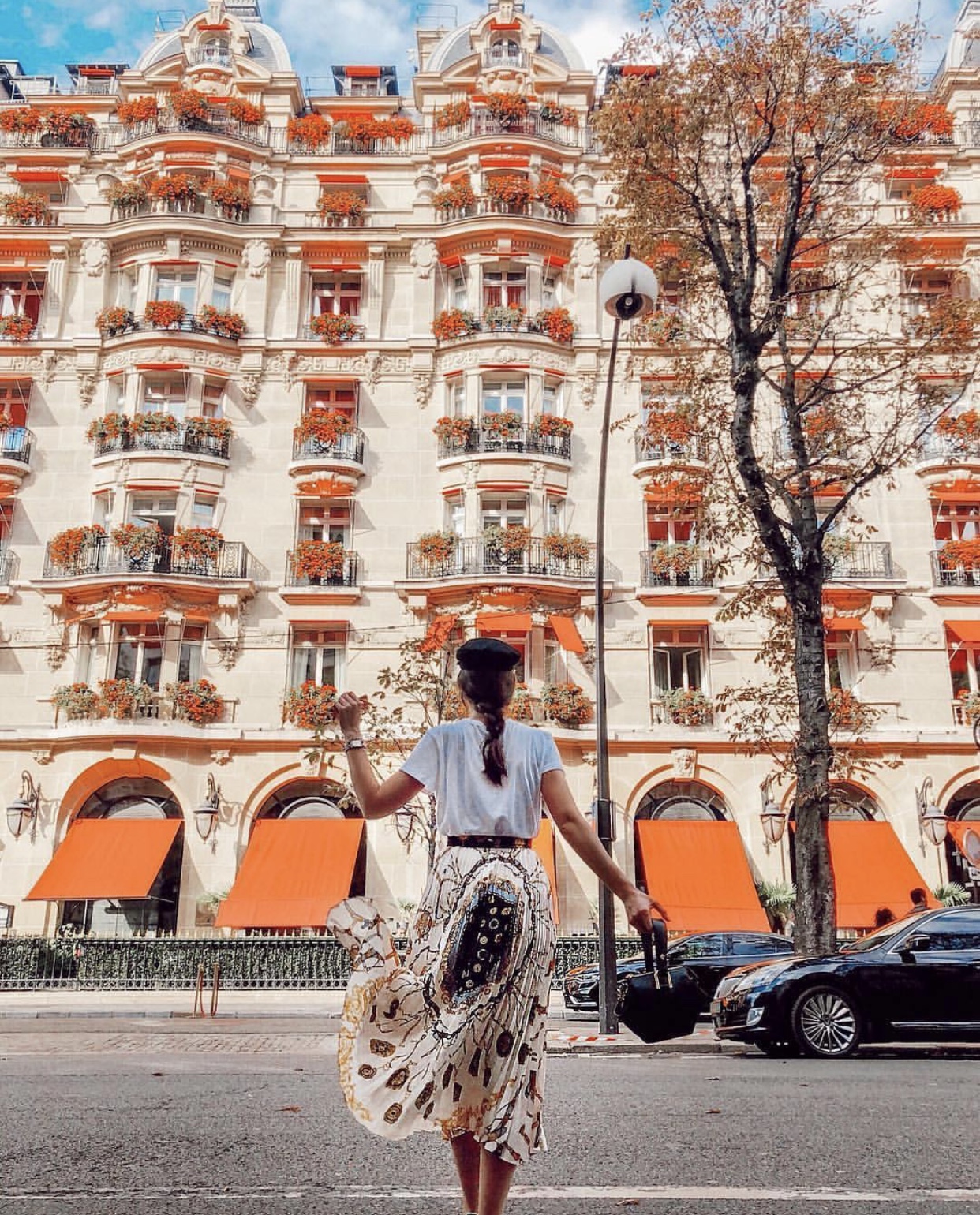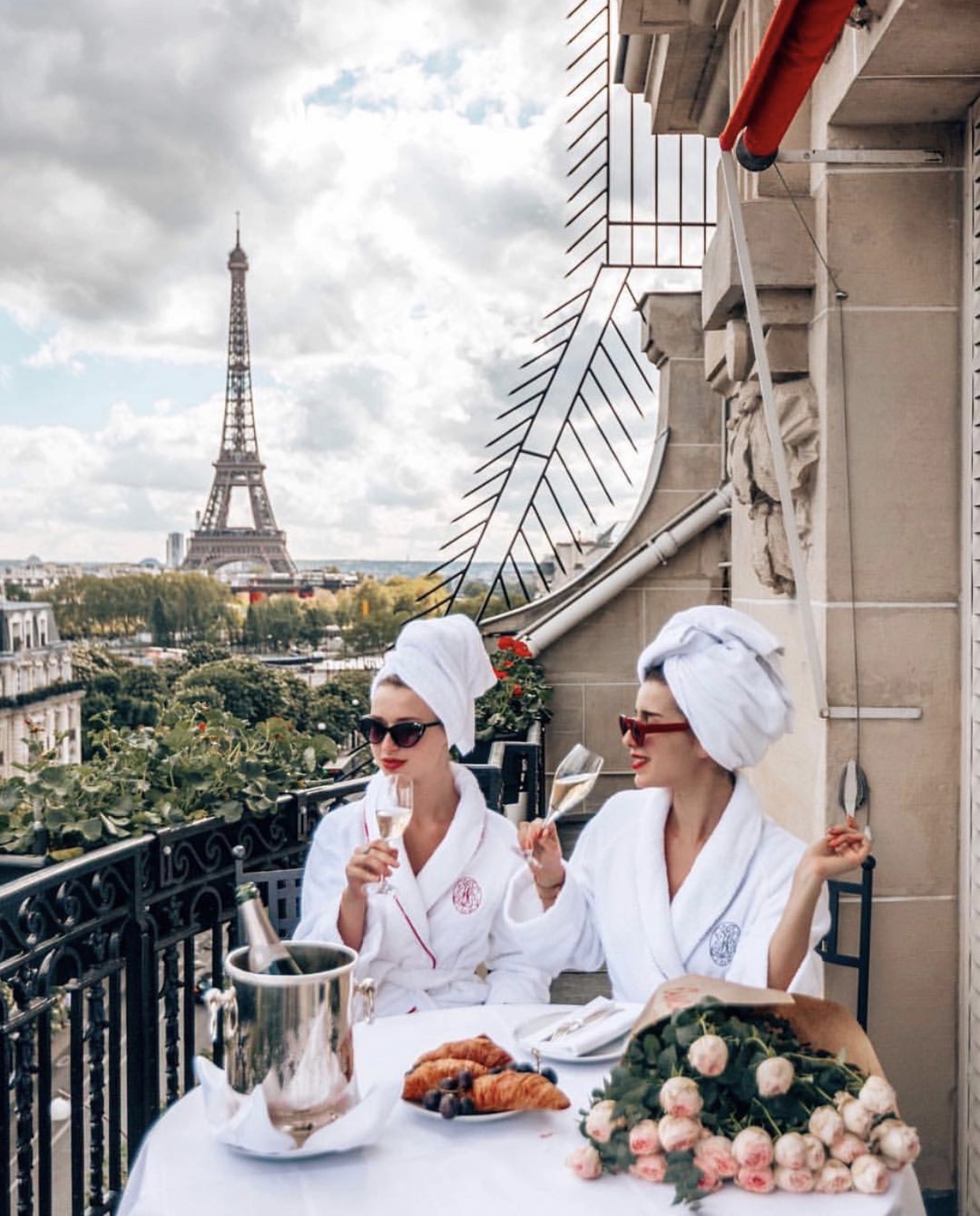 HOTEL PLAZA ATHENEE
Hotel Plaza Athenee is located just a short walking distance from the Eiffel tower and many rooms in the building offer stunning views of the landmark.
The hotel has elegant, antique-filled rooms, free Wi-Fi, flat-screen TVs, and minibars. Feel free to pop a bottle of champagne while enjoying the most beautiful view that Paris has to offer.
Where: Paris, France (Click here to find cheap flights)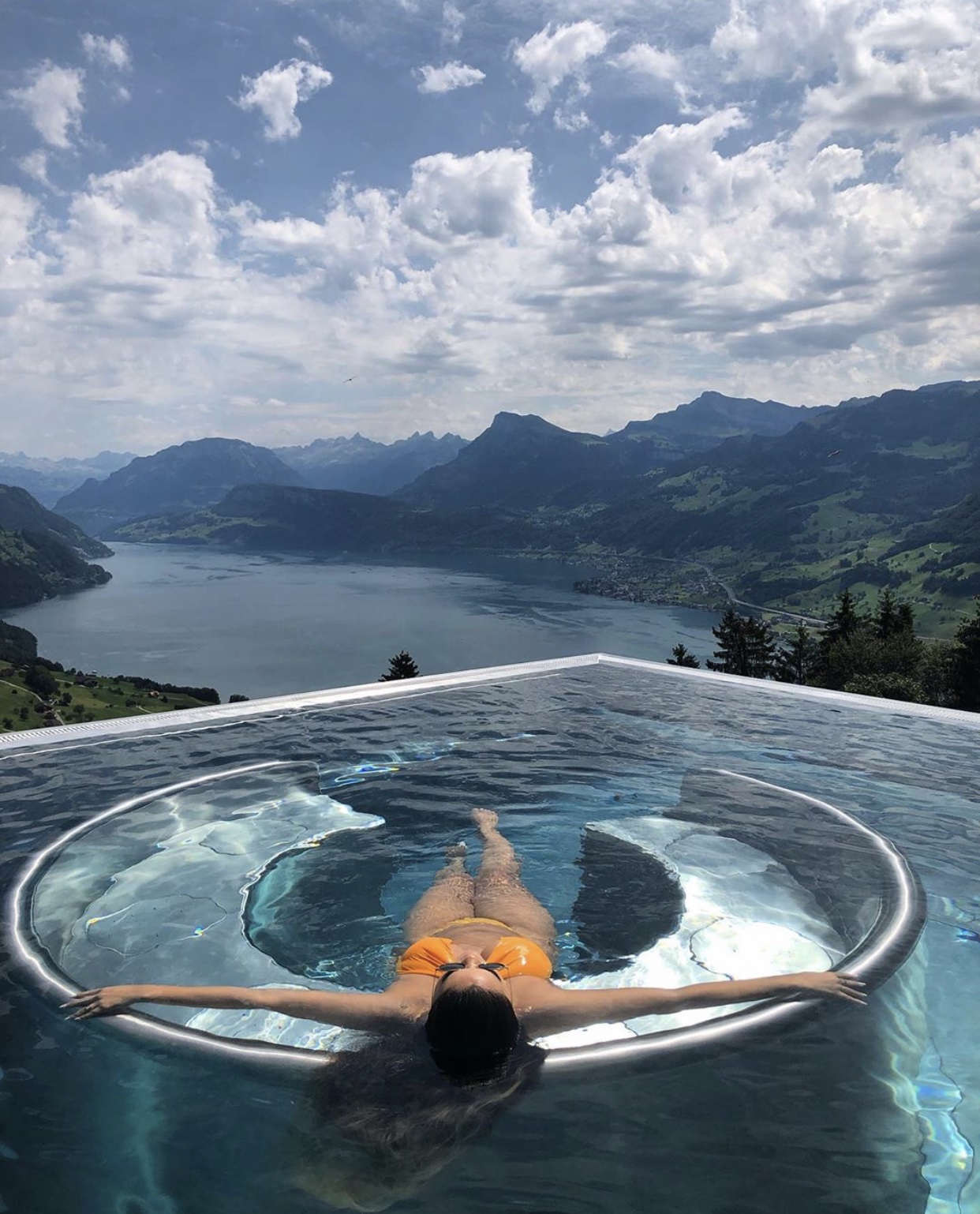 HOTEL VILLA HONEGG
Proof that one need not be a behemoth brand to broadcast inspirational travel content, this 23-room hotel hits above its weight when it comes to social media taking full advantage of its stunning setting high in the Swiss Alps.
RIAD YASMINE
Amid the narrow of streets of the Medina, this chic boutique hotel in a classic Moorish riad with ornate design accents is a 9-minute walk from Musée de Marrakech, and 8 km from Aéroport de Marrakech.
The hotel has been popularized by the beautifully tiled pool that sits in it's courtyard. The 7 upscale rooms and suites have Moroccan accents, free Wi-Fi, and polished en suite bathrooms with traditional mosaic tiles.
Be prepared to join a long waiting list, as this hotel is booked until 2020.
Where: Marrakech, Morocco (Click here to find cheap flights)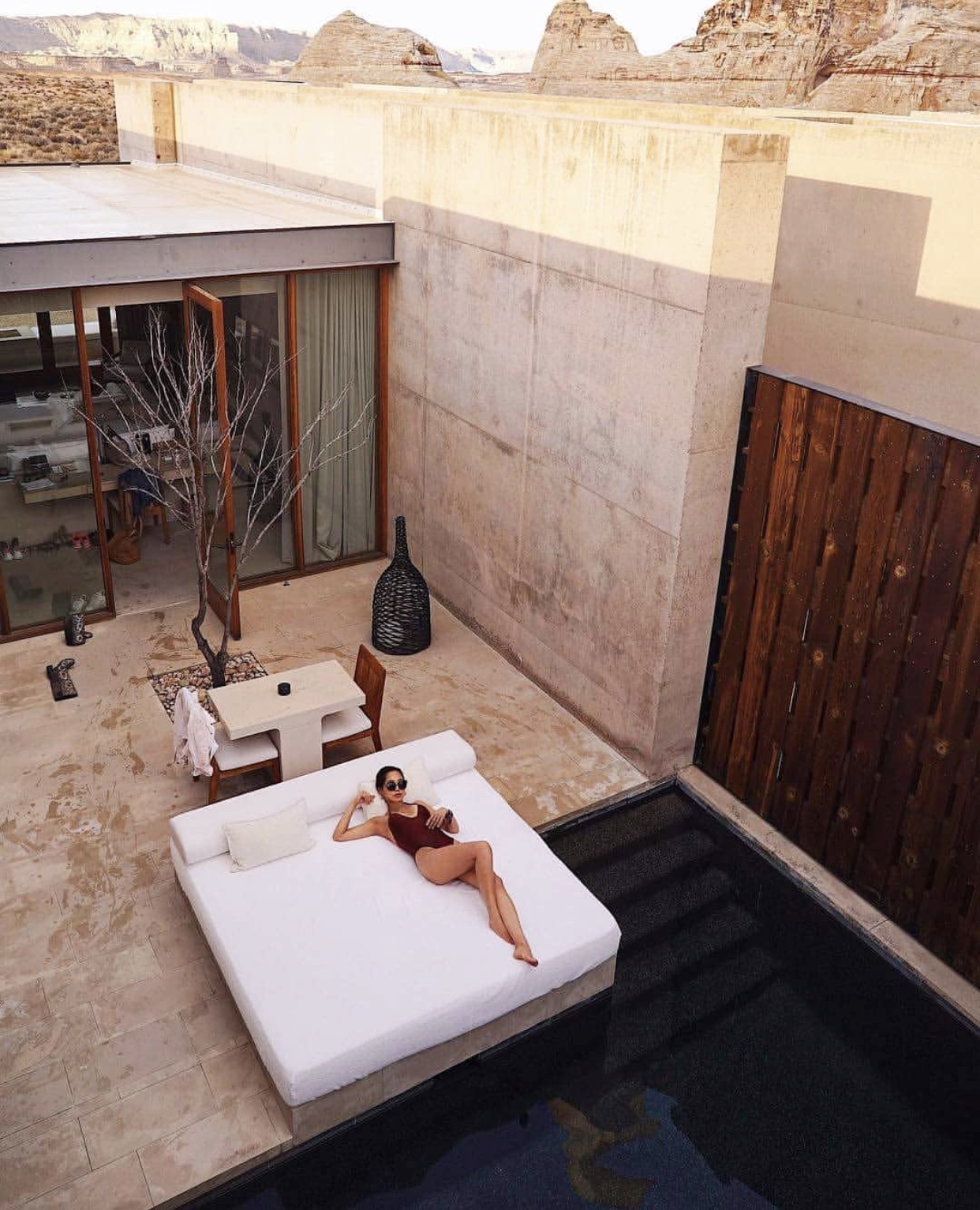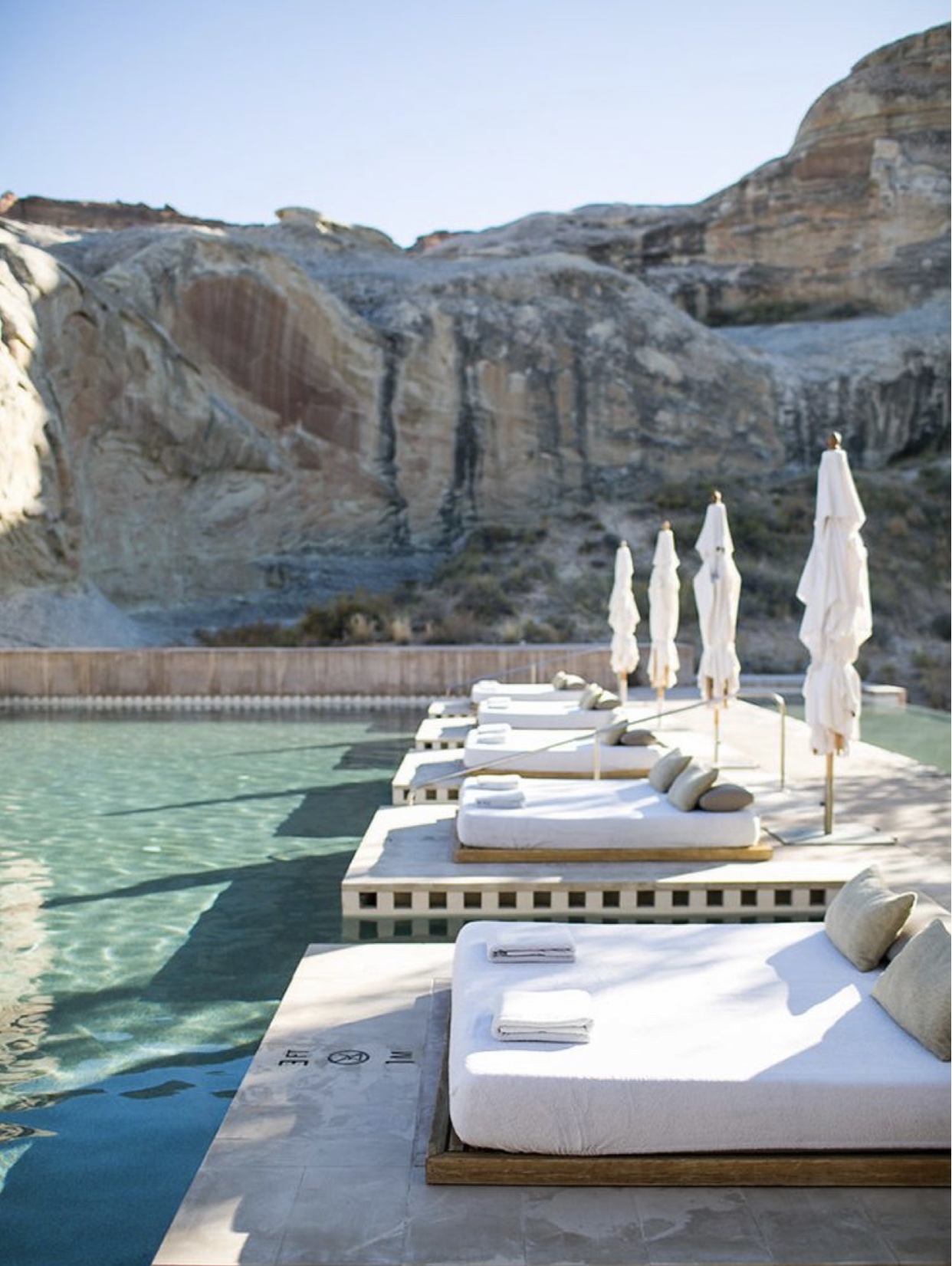 AMANGIRI
This stunning resort is set on 600 acres in Canyon Point and provides panoramic views of the canyon and the Grand Staircase-Escalante National Monument.
Amenities include a floatation therapy pavilion, a sauna, steam room, cold plunge and step pool, a fitness center and yoga pavilion.
Enjoy an all-inclusive self-care weekend if relaxing is your thing, or if you're more active – you can join numerous yoga classes, and even guided hikes.
There's also a communal living room, library, art gallery and a dining room, wine cellar, and an award winning restaurant that will satisfy even the most demanding food critics.
Where: Canyon Point, Utah (Click here to find cheap flights)
1 HOTEL BROOKLYN BRIDGE
This hotel is where it's at if you're looking for the best view of New York. Located near the Brooklyn Bridge along the East River, this trendy hotel is a 12-minute walk from the nearest subway station and 9 miles from the Statue of Liberty. 
Industrial-chic rooms feature free Wi-Fi, smart TVs, Nespresso machines and yoga mats; most offer river, park or Statue of Liberty views.
Where: New York City (Click here to find cheap flights)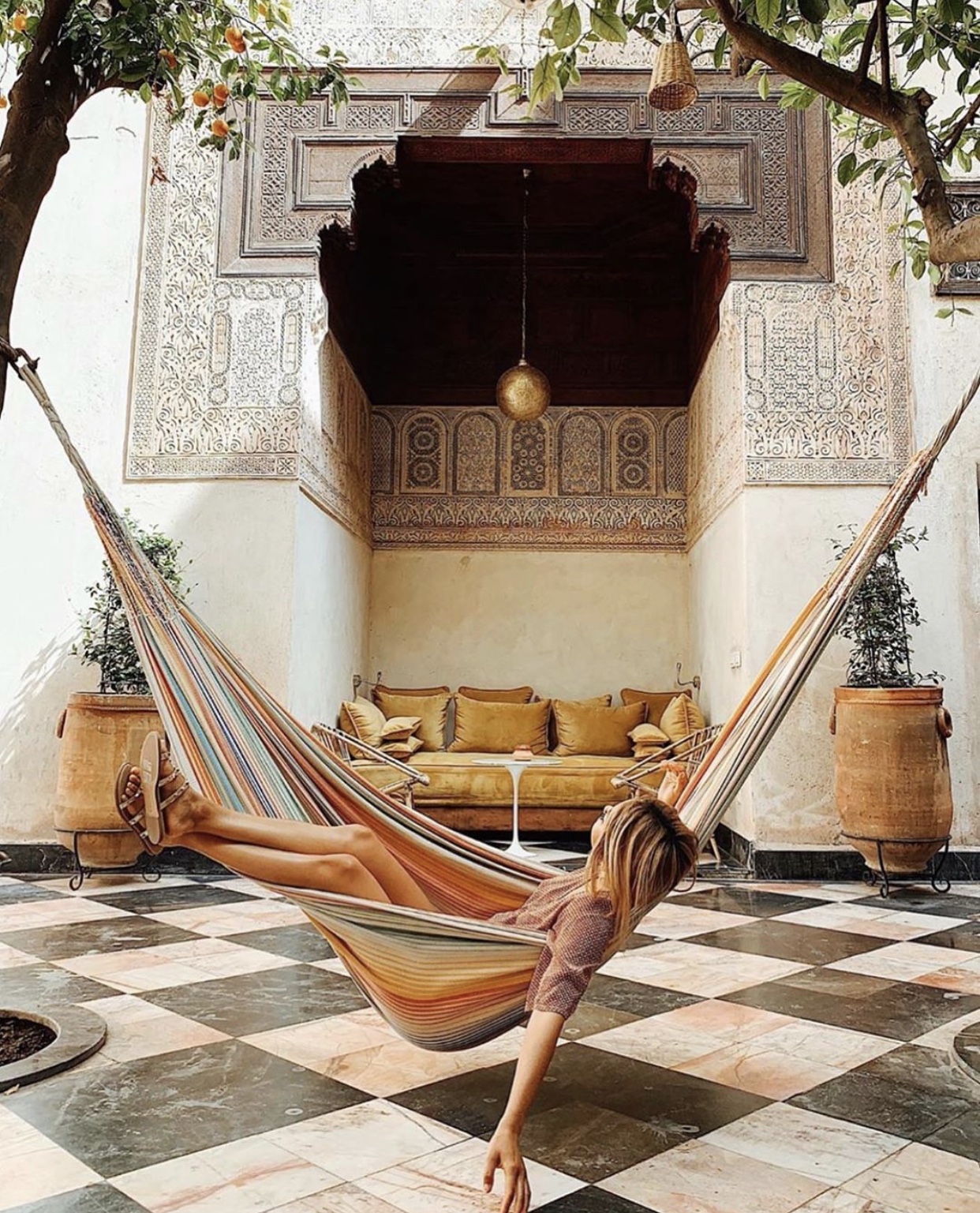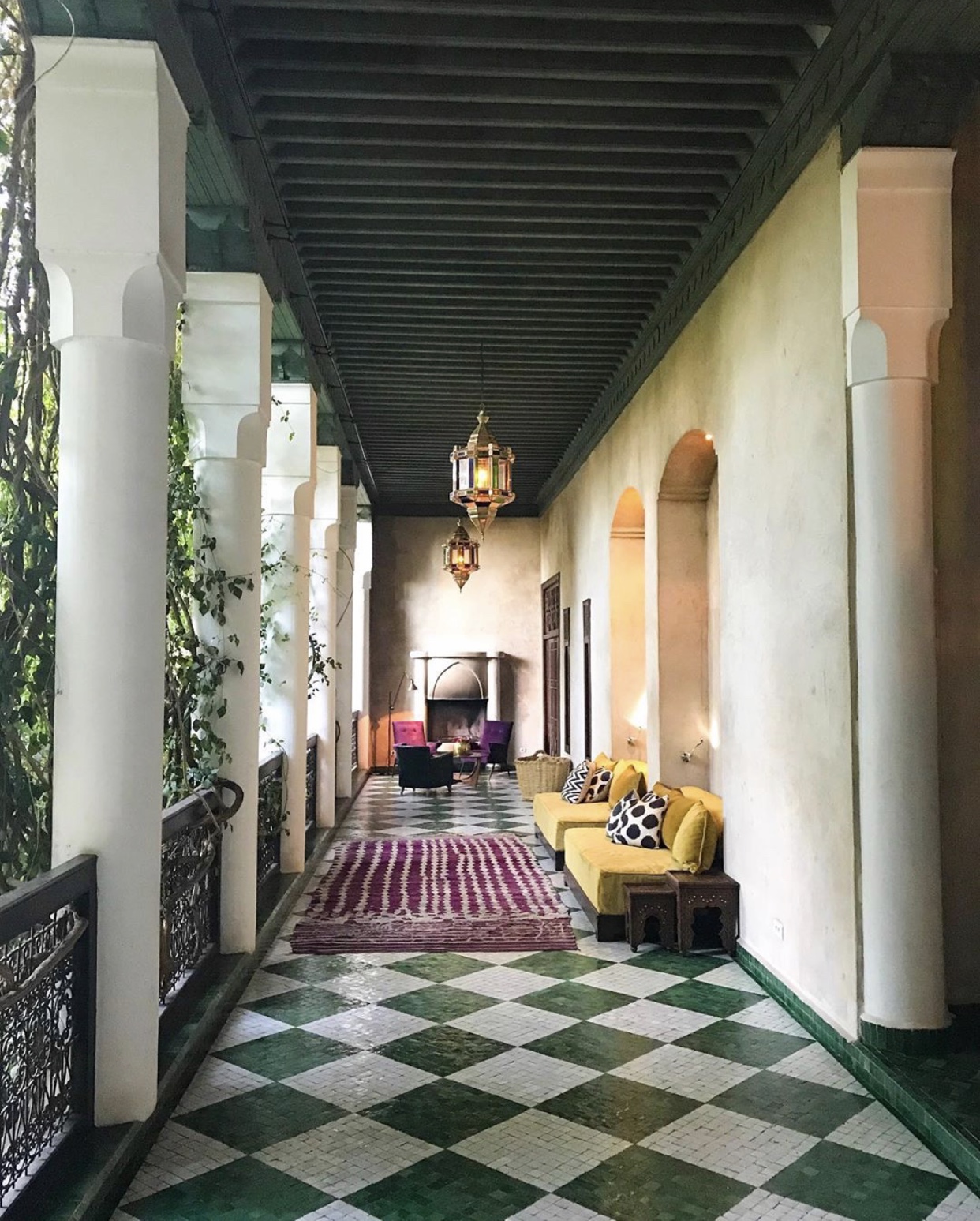 EL FENN HOTEL
This ultra-chic riad hotel offers luxurious rooms with colorful Moroccan decor that is both true to Morrocan interior design and satisfies even the most snobby of interior design critics.
All rooms feature original artwork from the owner's private modern art collection.
Some rooms include leather-lined floors; Upgraded rooms add terraces and plunge pools.
There are also 2-4 bedroom quarters, including a 4-bedroom riad with a kitchen, a roof terrace, and a plunge pool.
There's an upscale restaurant with a cocktail bar, as well as 2 courtyard pools, and a roof terrace with a plunge pool. Other amenities include a spa with treatment rooms, a hot tub, and a hammam.
Where: Marrakech, Morocco (Click here to find cheap flights)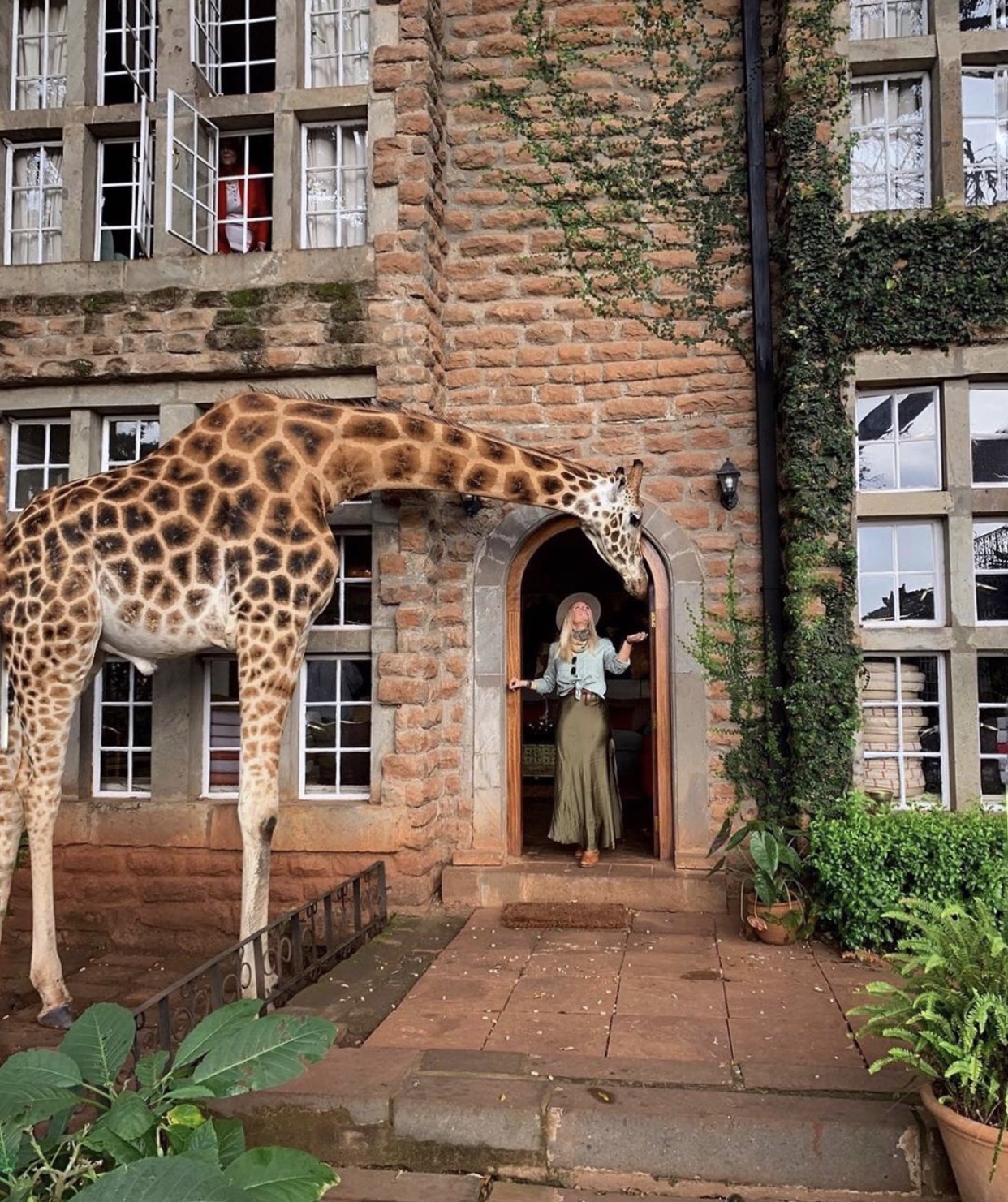 GIRAFFE MANOR
This one is for all of the animal fanatics out there. The giraffe manner offers excursions to all of the local safaris and even has a group of giraffes that live on the property.
The giraffes have free range of the place and can often appear next to you as you eat breakfast.
1930s manor house has been transformed into an all-inclusive hotel with 10 refined rooms that come with free Wi-Fi balconies and terraces.
Where: Kenya, Africa (Click here to find cheap flights)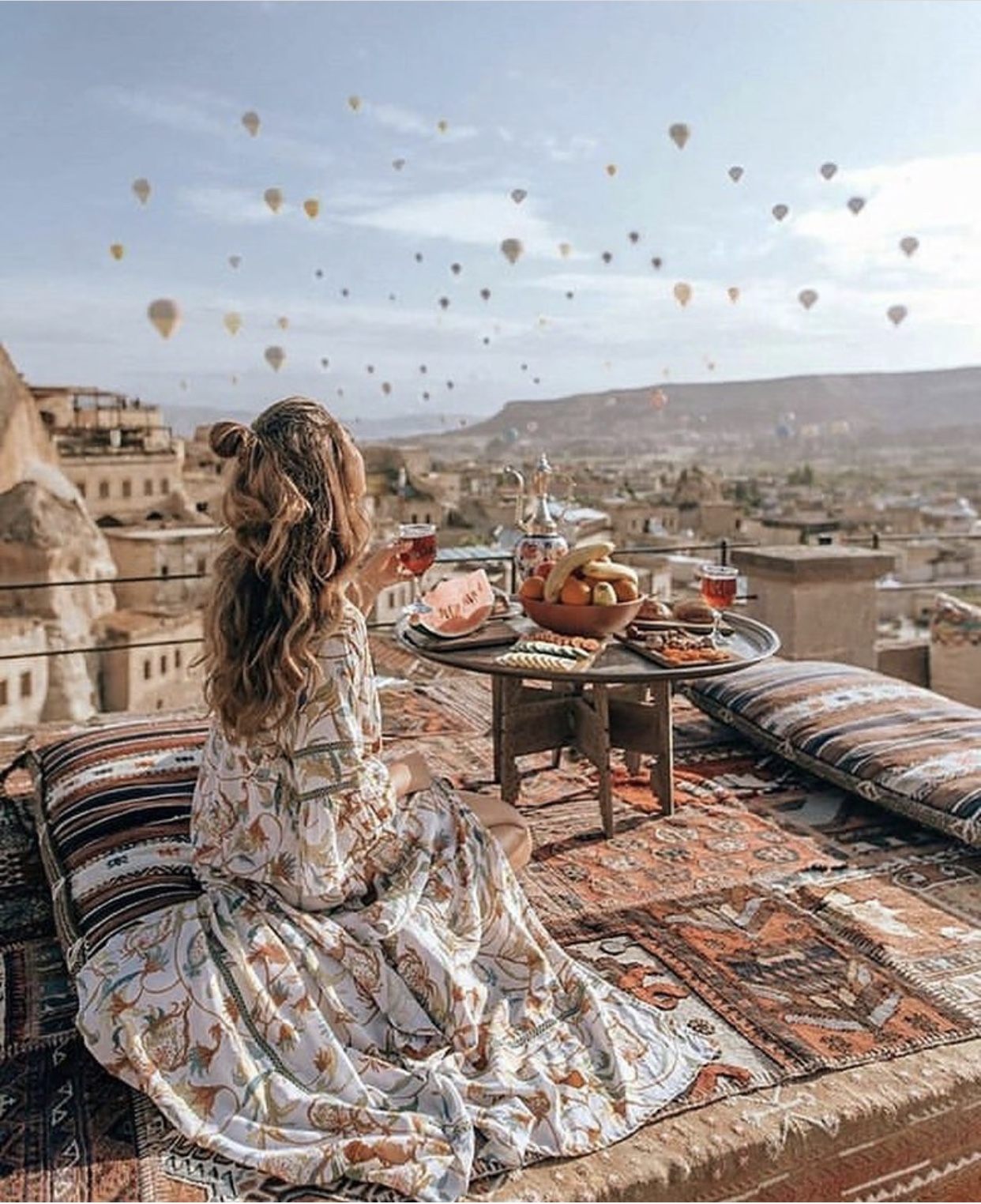 SULTAN CAVES SUITES
Sultan cave suites can be found in the middle of Cappadocia, turkey. An area known for its caves, and history that goes back over 1000 years.
Hotel features arch ceilings and stonewalls, medieval suites that have every modern luxury one could possibly ever want.
Where: Cappadocia, Turkey (Click here to find cheap flights)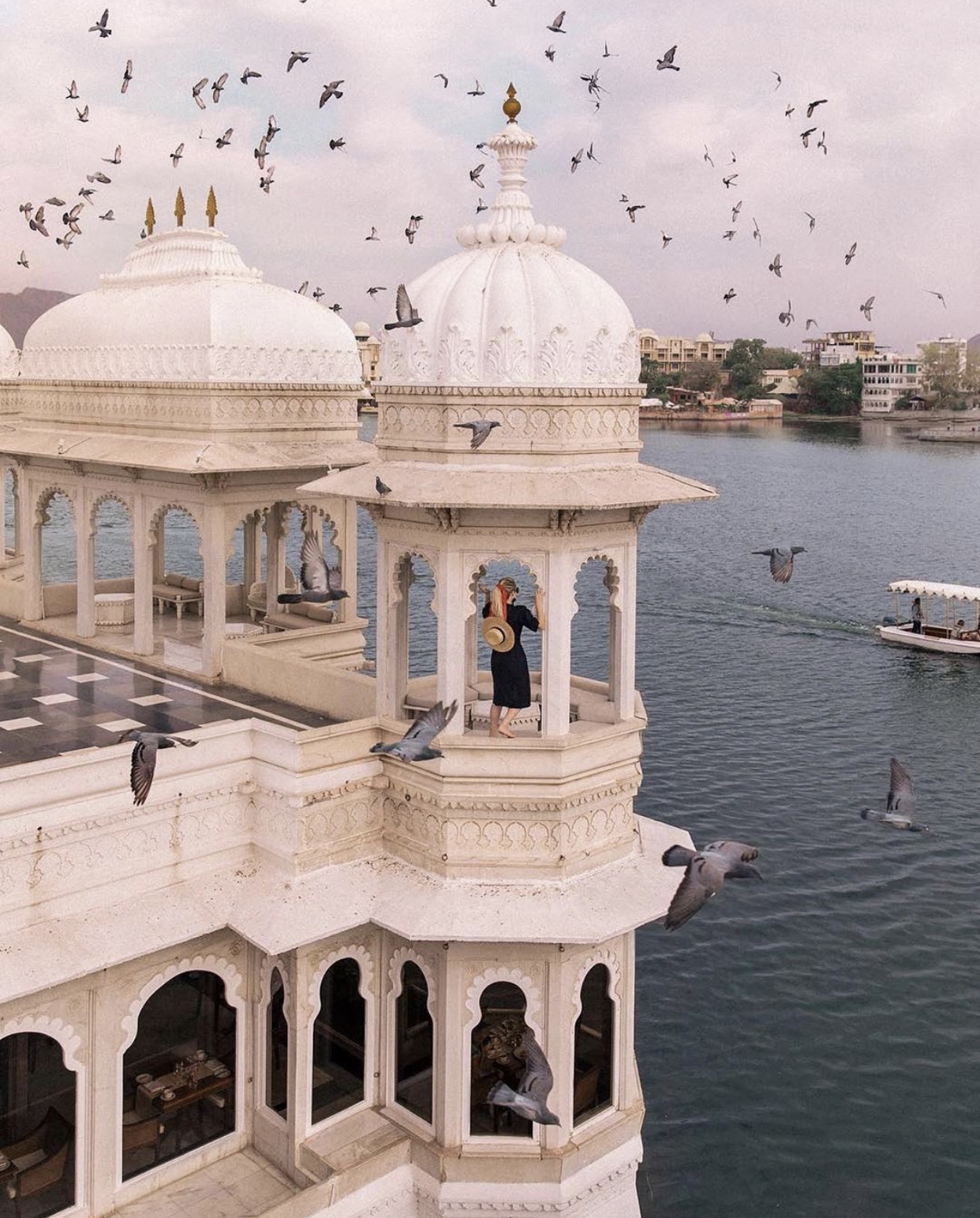 TAJ LAKE PALACE
It's really rare to come a come across a hotel that sits in the middle of a lake, and the Taj Lake Palace doesn't disappoint.
The hotel is set in an 18th-century marvel palace upon Lake Pichola and has been featured in multiple movies including being featured in James Bond.
Opulent rooms future gold leaf designs, lake views and even a personal butler to handle all of your desires.
Enjoy food from one of the three upscale restaurants on the property with free WiFi throughout.
Where: Udaipur, Rajasthan (Click here to find cheap flights)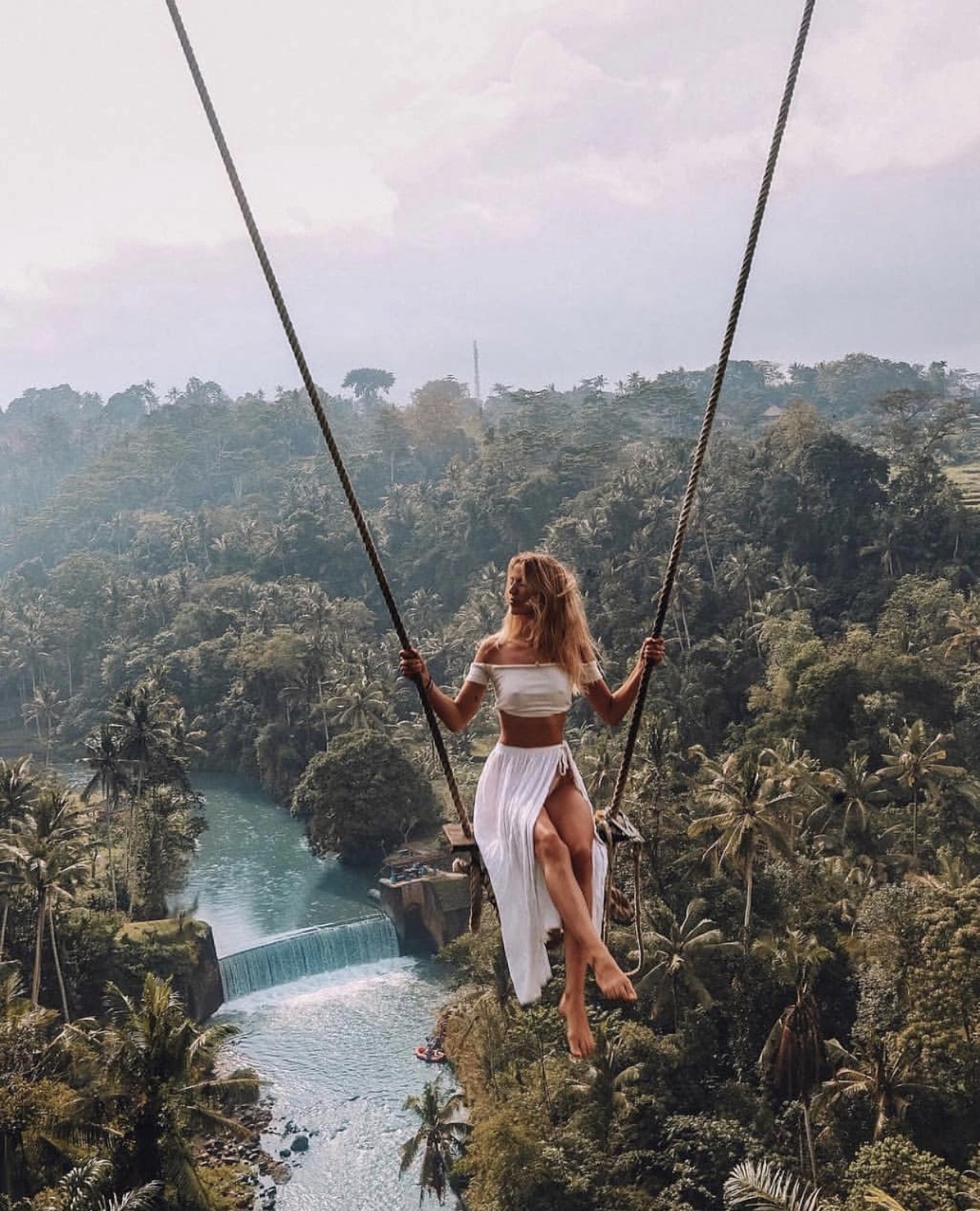 KAMANDALU
This serene and luxurious resort is set amongst rice patties and a tropical forest. Perfect for those that want a vacation away from the city, Kamandalu is the perfect escape.
Where: Ubud, Bali (Click here to find cheap flights)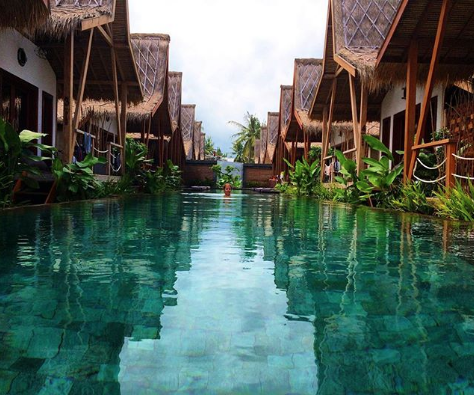 KALEYDO VILLAS
Located on a small island just northeast of Bali, the eco-friendly Kaleydo Villas is a perfect getaway for those that want to avoid the busier islands and actually enjoy a peaceful vacation.
The boutique resort is located just 150 meters from beautiful turquoise beaches that are home to sea turtles, a variety of colored fishes and corals (perfect for snorkeling!)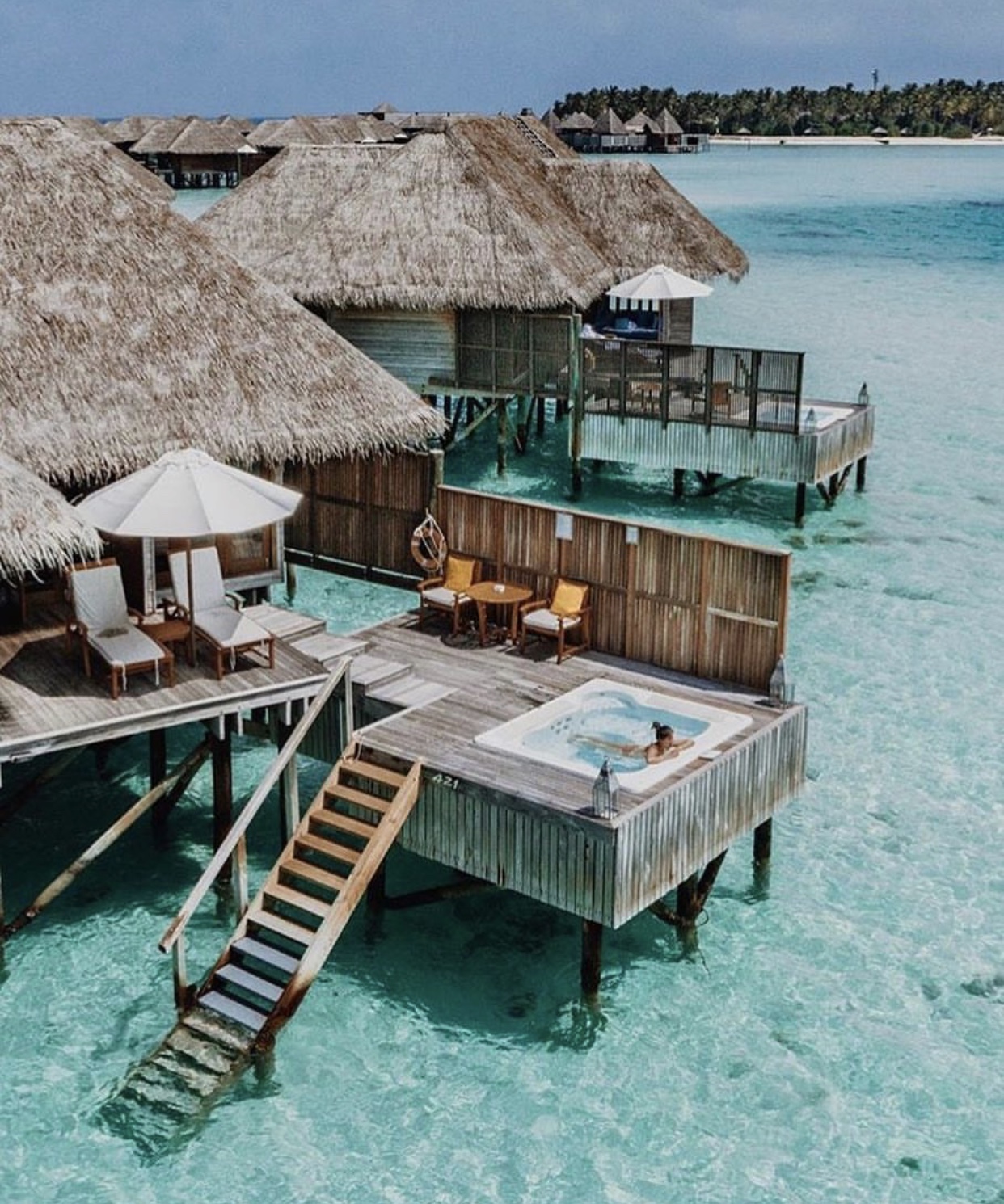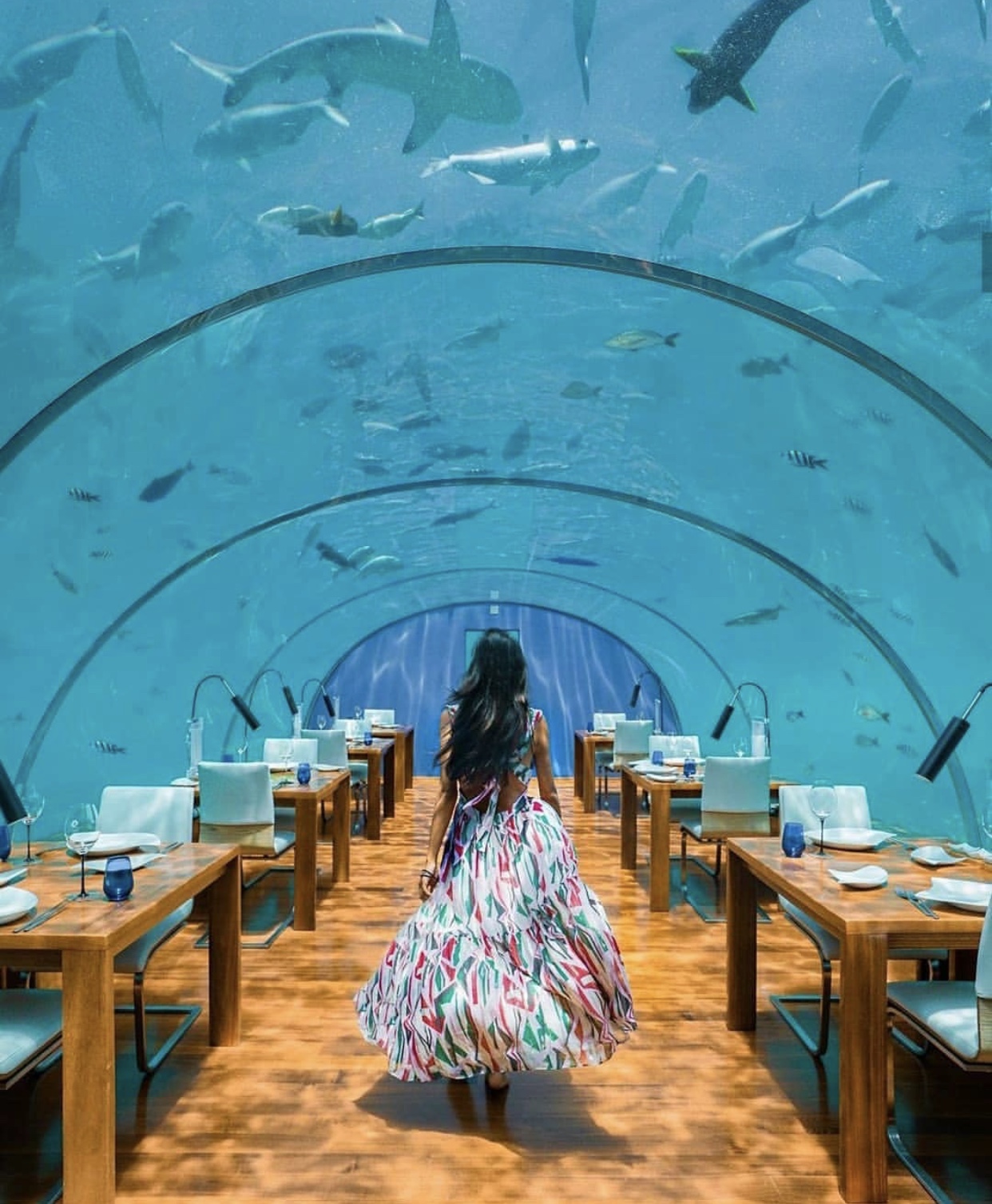 CONRAD MALDIVES
The Conrad Maldives is a ritzy resort set on two private islands in the Indian Ocean. Jump directly into the ocean from your private villa that has a private hot tub and sun deck.
Many of the villas offer glass floors so it appears as if you're floating directly on water.
Perfect for even those of the more demanding guests, the Conrad Maldives has every luxury your heart could possibly ever desire (Click here to find cheap flights to Maldives)
In no way do I claim ownership over any of the photos published in this article. My only intent to use/share images is to educate others and provide information that can be transformative to my readers.
If you are the rightful owner of any of the pictures posted here, and you do not want it to be displayed or if you require a suitable credit, then please contact me and I will immediately do whatever is needed either for the image to be removed or provide credit where it is due. 

JANBOLAT KHANAT FOUNDER / GENERAL DIRECTOR/ REGIONAL MANAGER JANBOLAT KHANAT + 7 702 230 42 17 (whatsapp) NEWYORK 797 / 7th Ave, New York City, New York 10019, USA / TONY BAR / JENNIFER BAR GSM+ 90 541 732 90 64 ( TURKEY ) ISTANBUL +7 702 230 42 17 KAZAKİSTAN jk@wmwnewsturkey.com