A rainy day in the studio
"I wanted to shoot with Raluca for a long time, but the busy schedule for both of us meant we could only shoot one rainy day", tells Andi Singer about his newest C-Heads Exclusive. The images will capture you due to the deep use of light and shadows and the intelligent reflections. And hot Raluca of course. "I told her to come to the studio and just enjoy the natural low-light and have some fun indoors. And so we played with light, mirrors and shadows." Raluca is wearing some very sensual lingerie from MurMur store.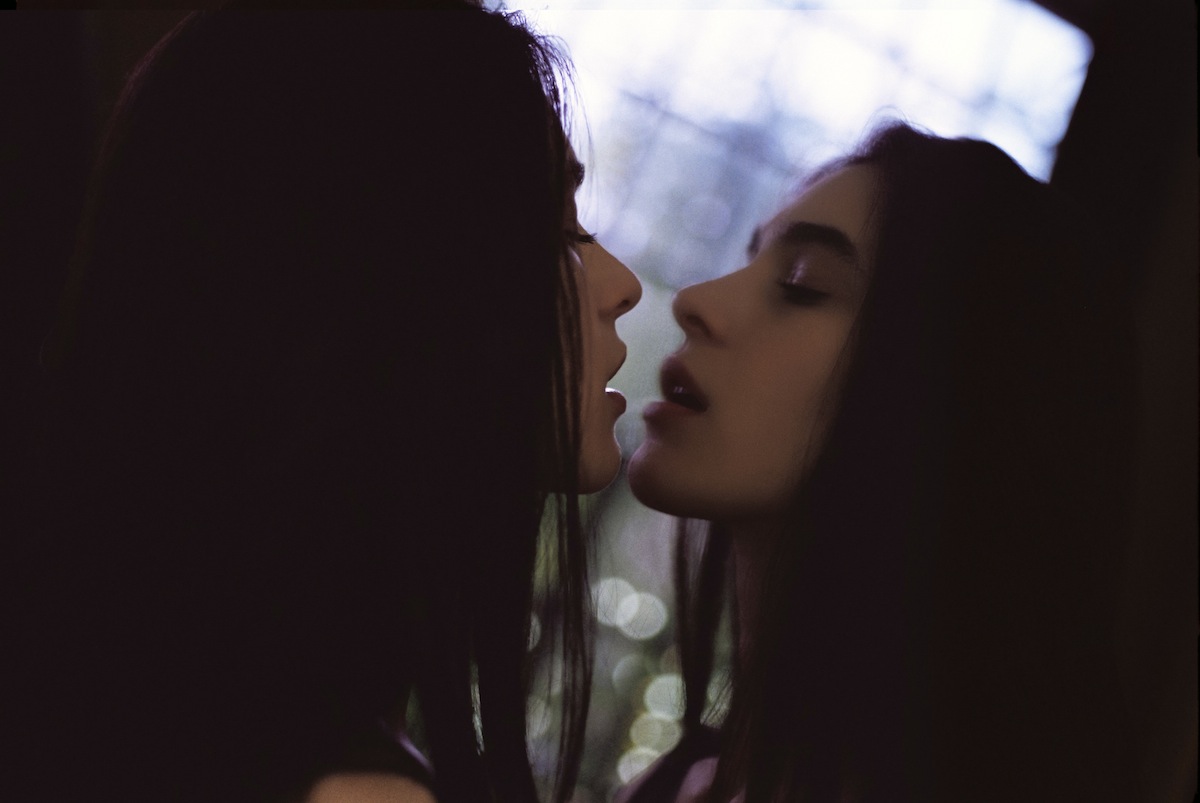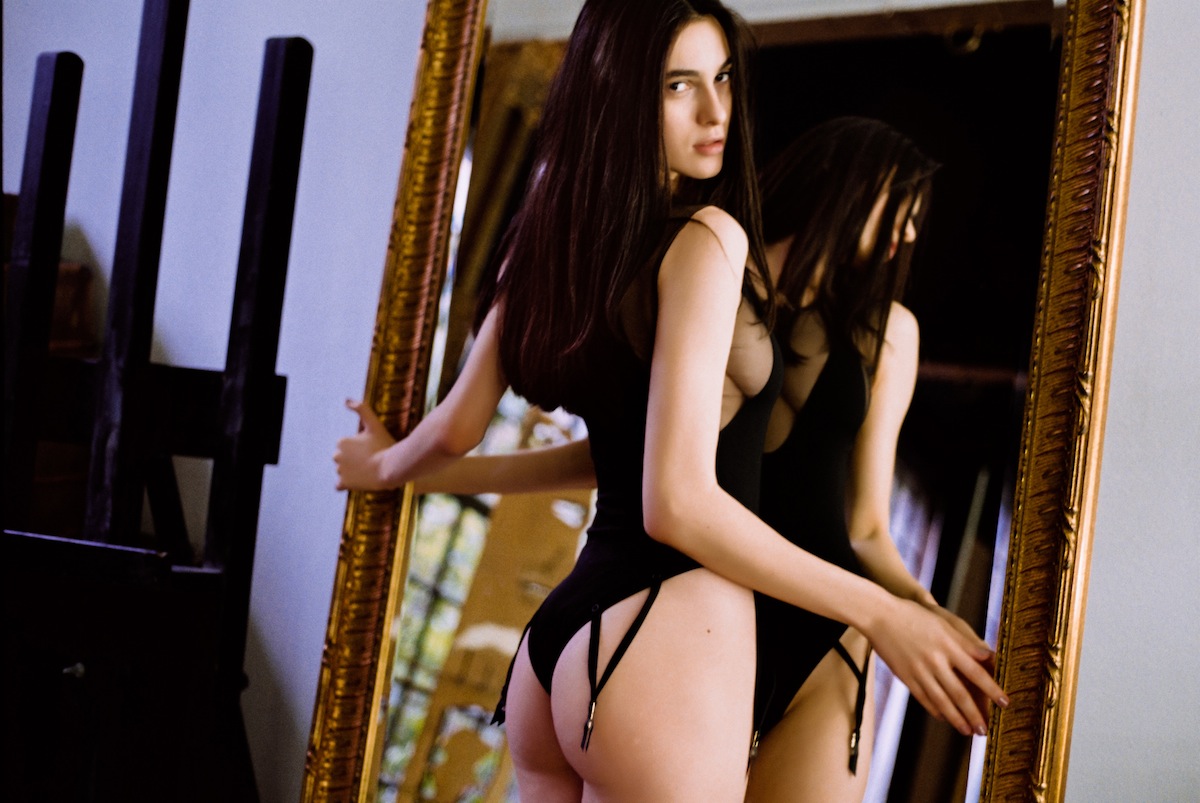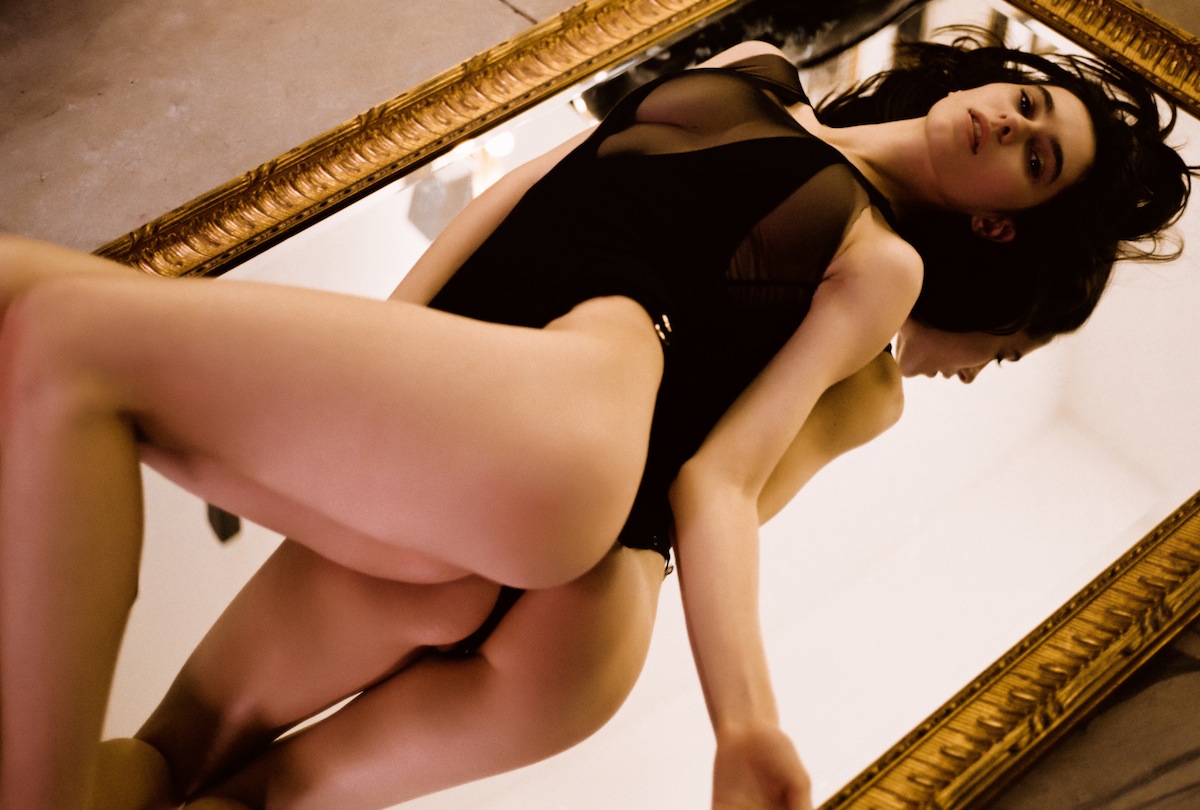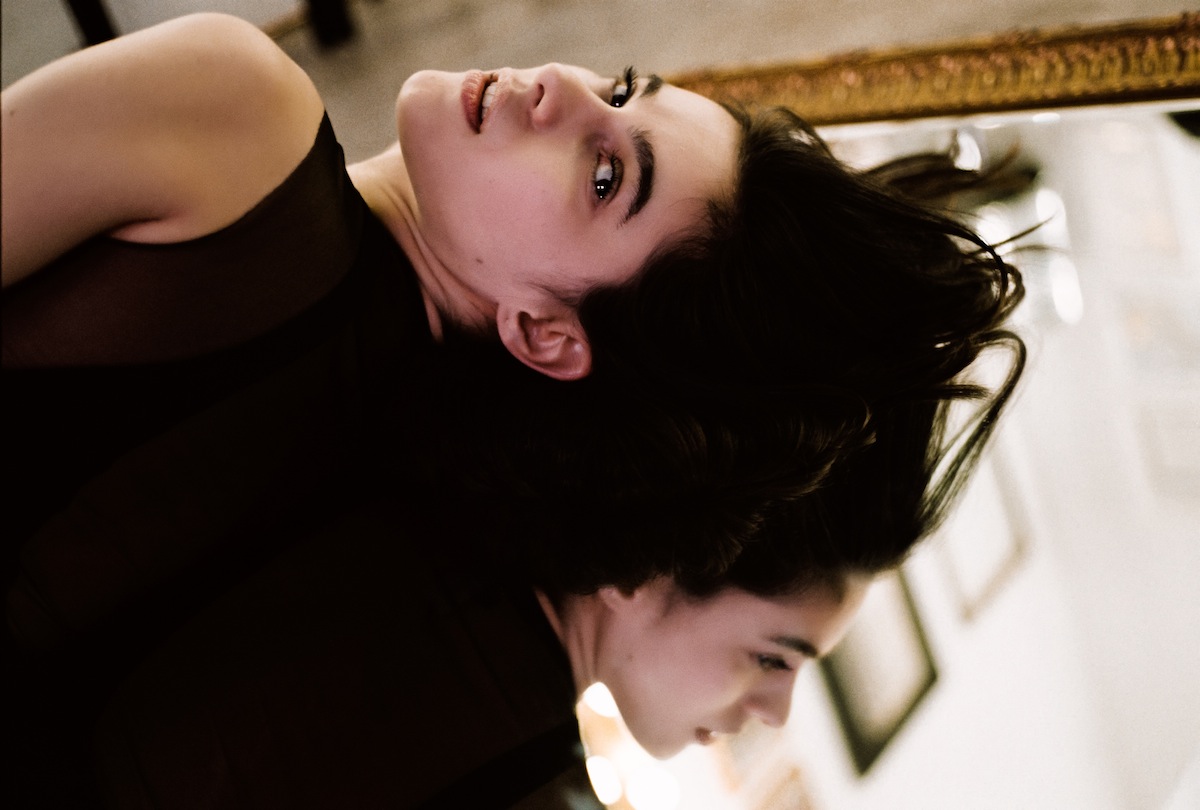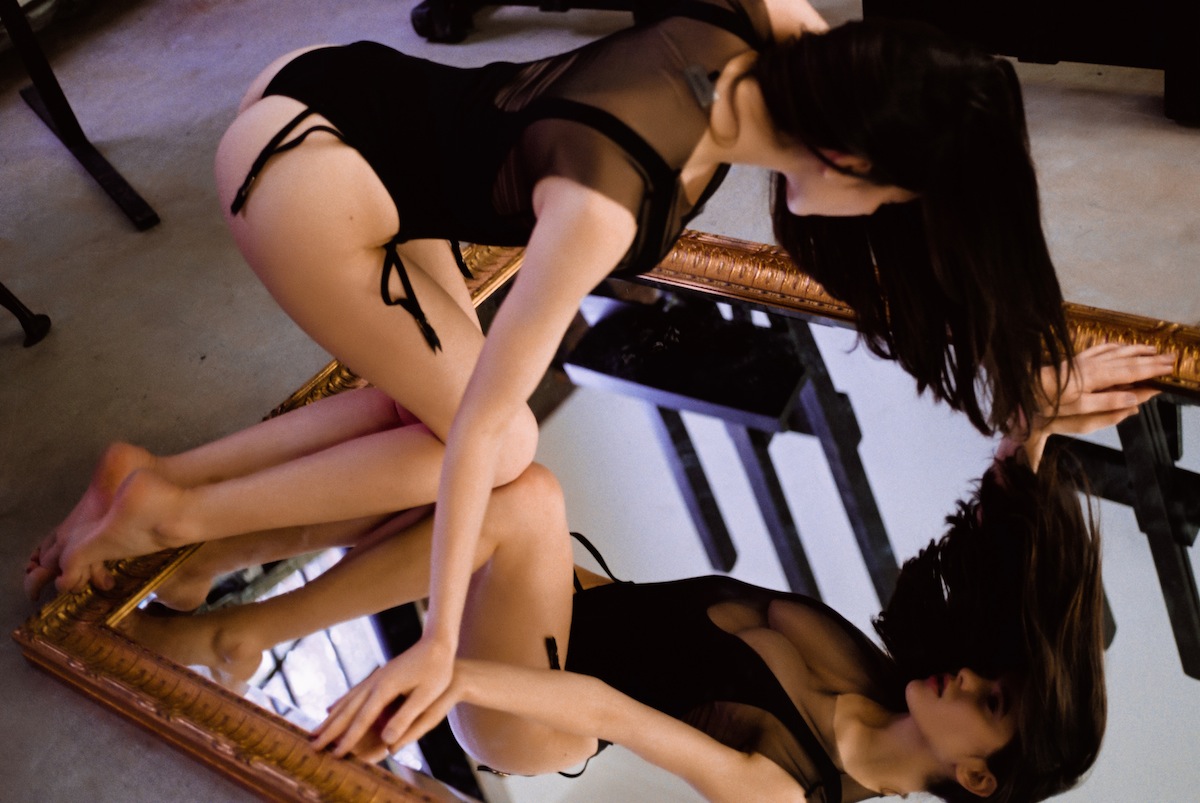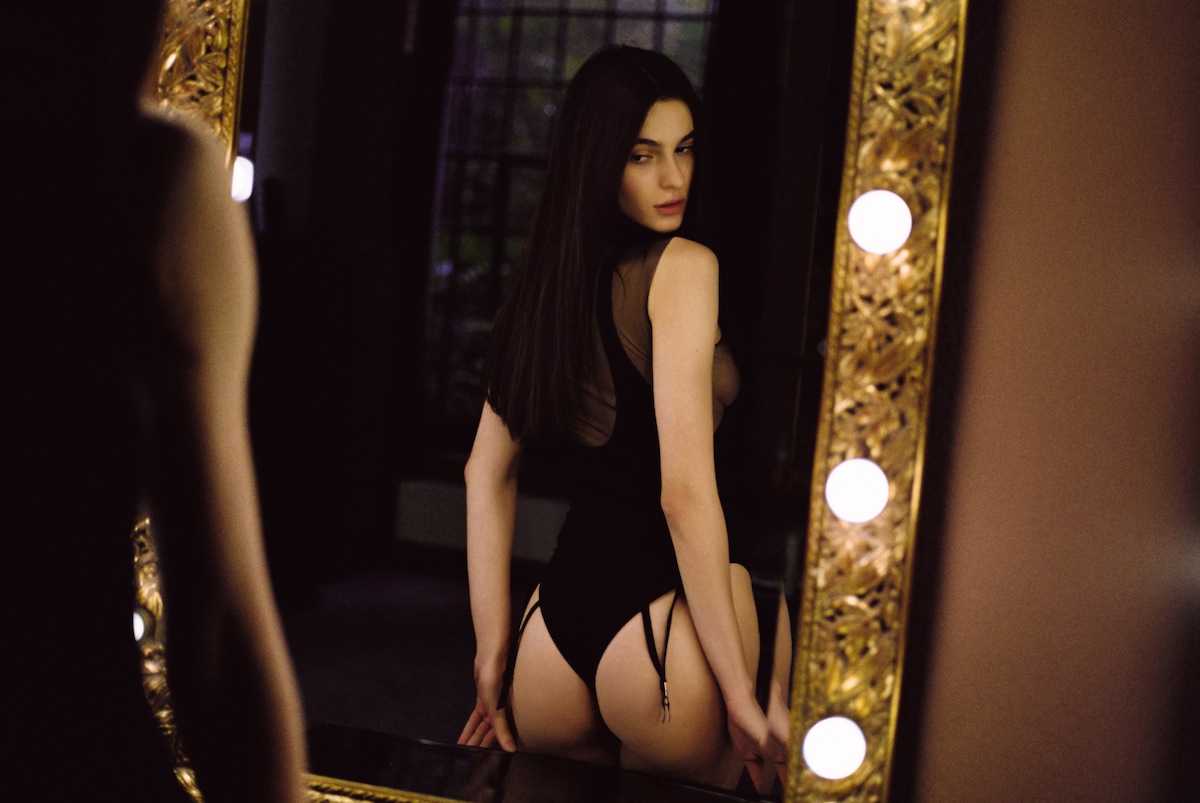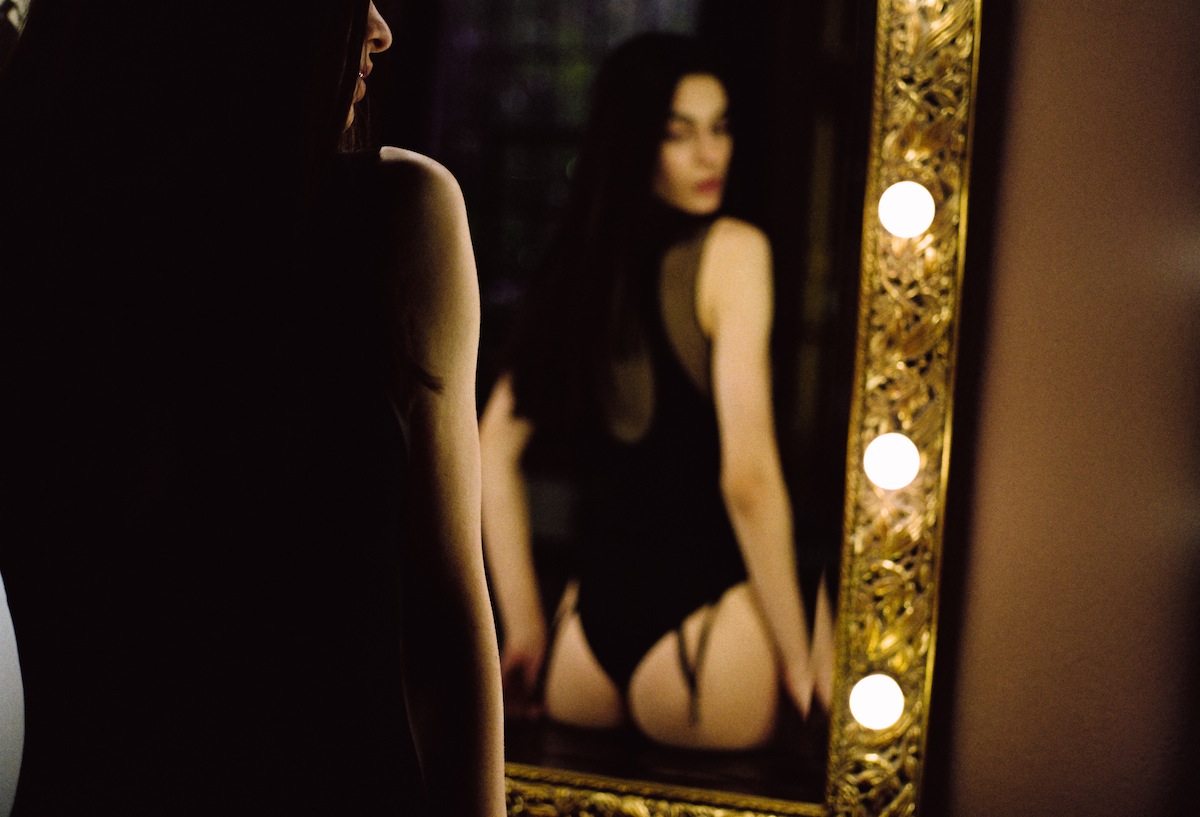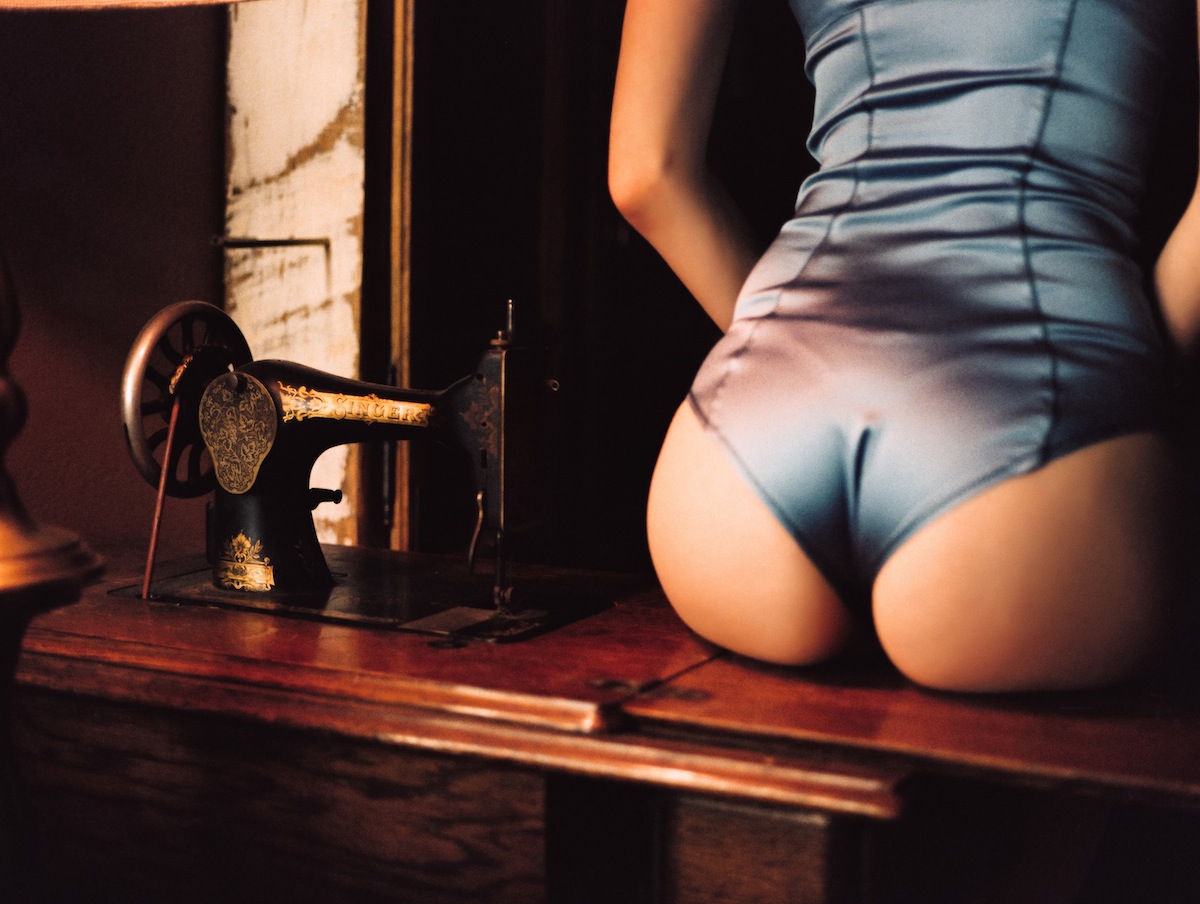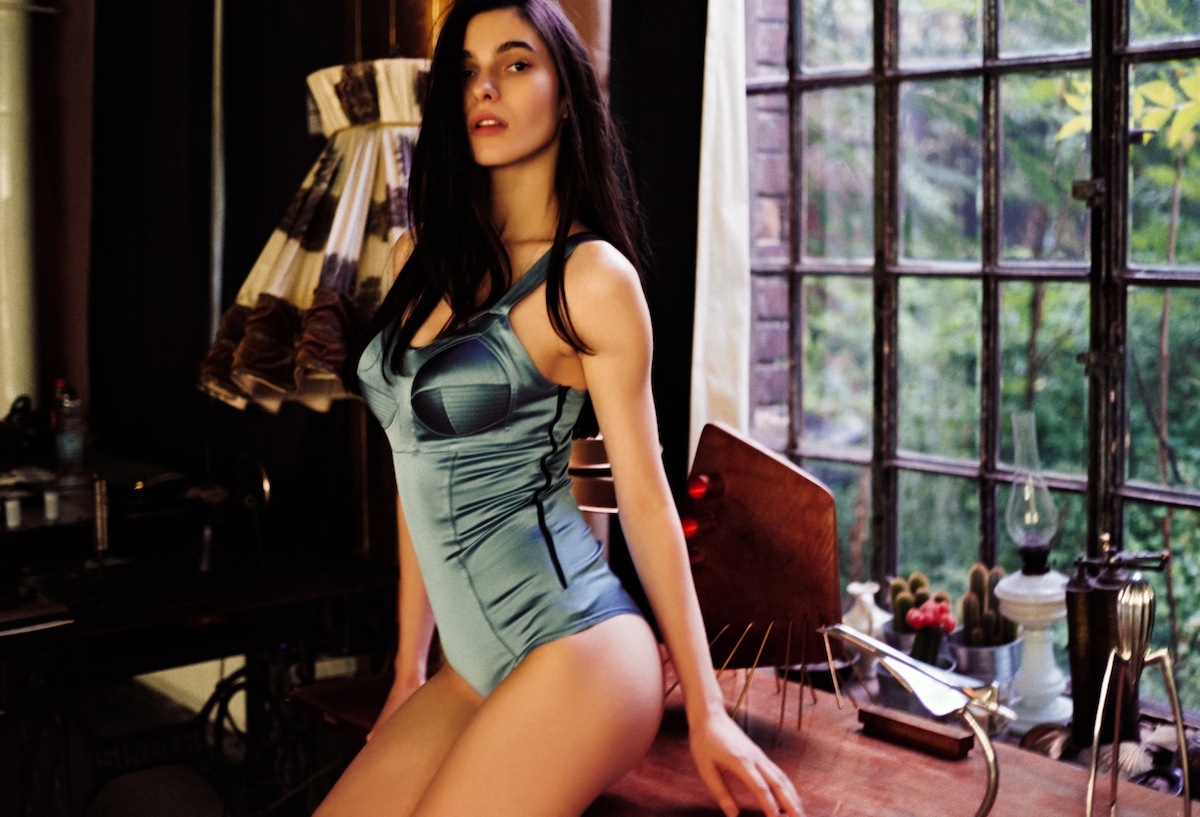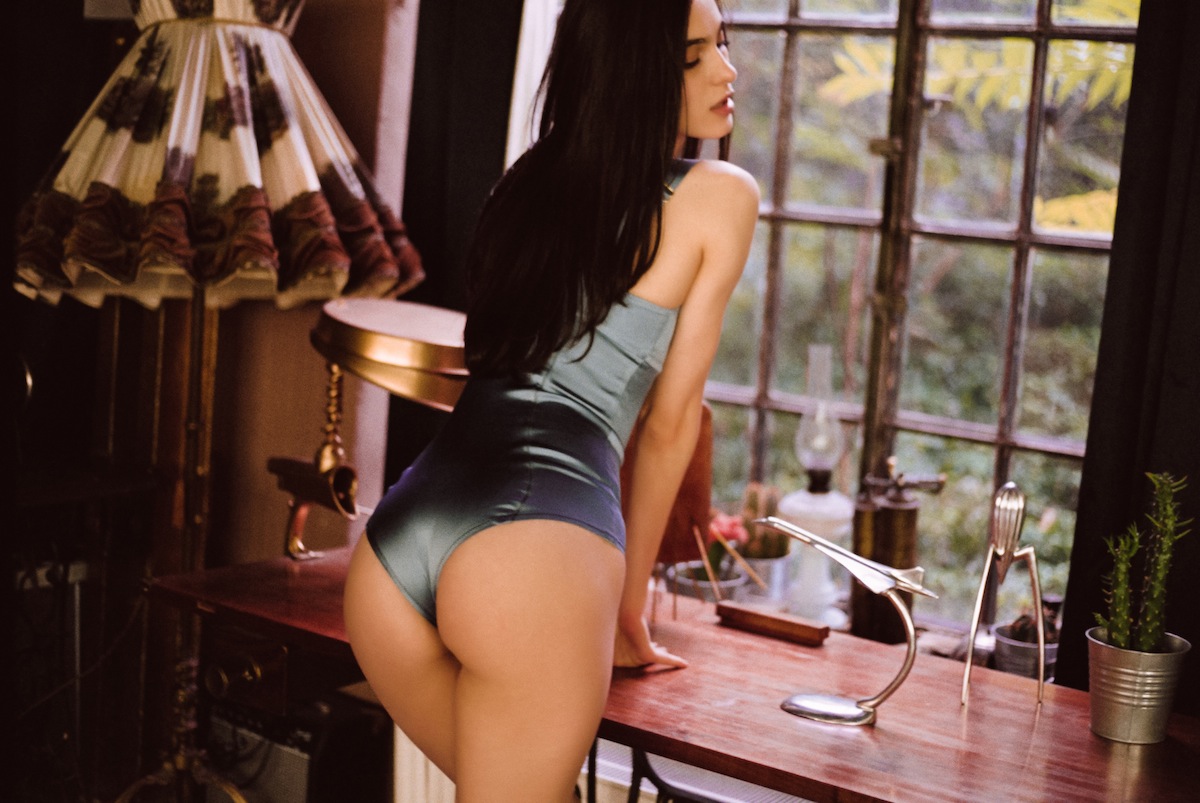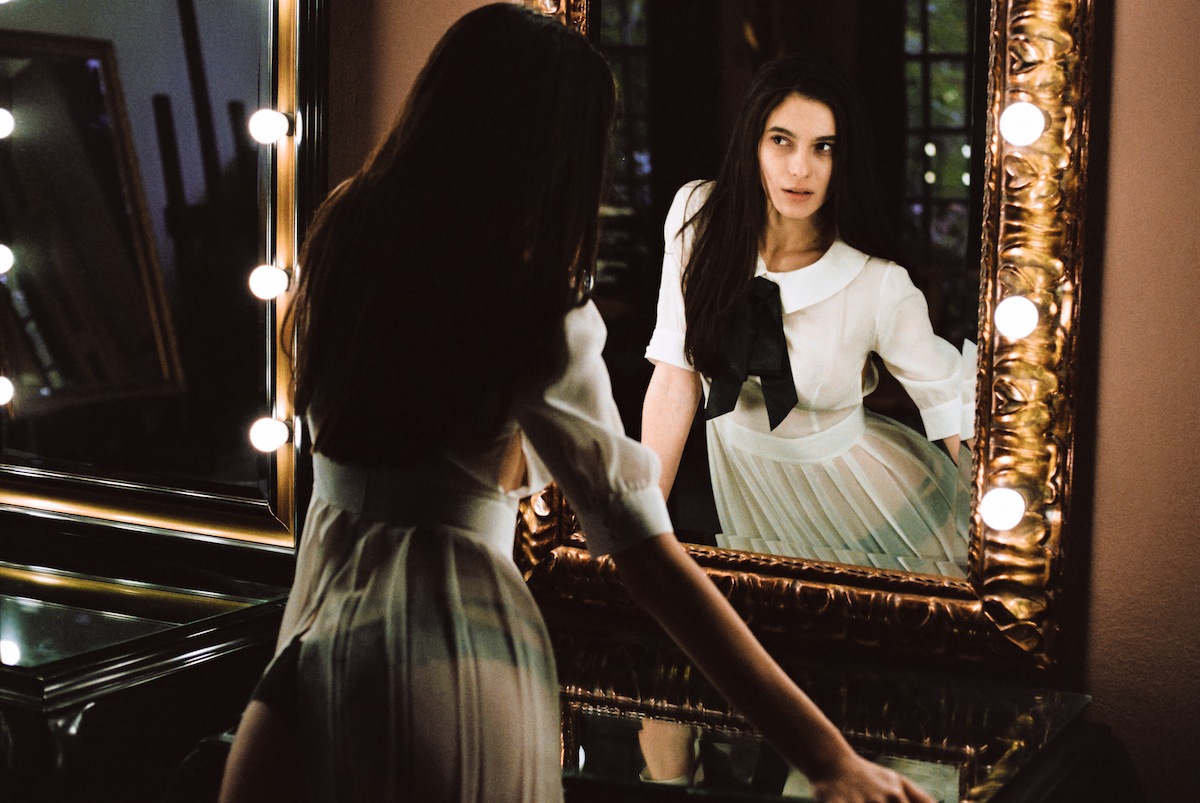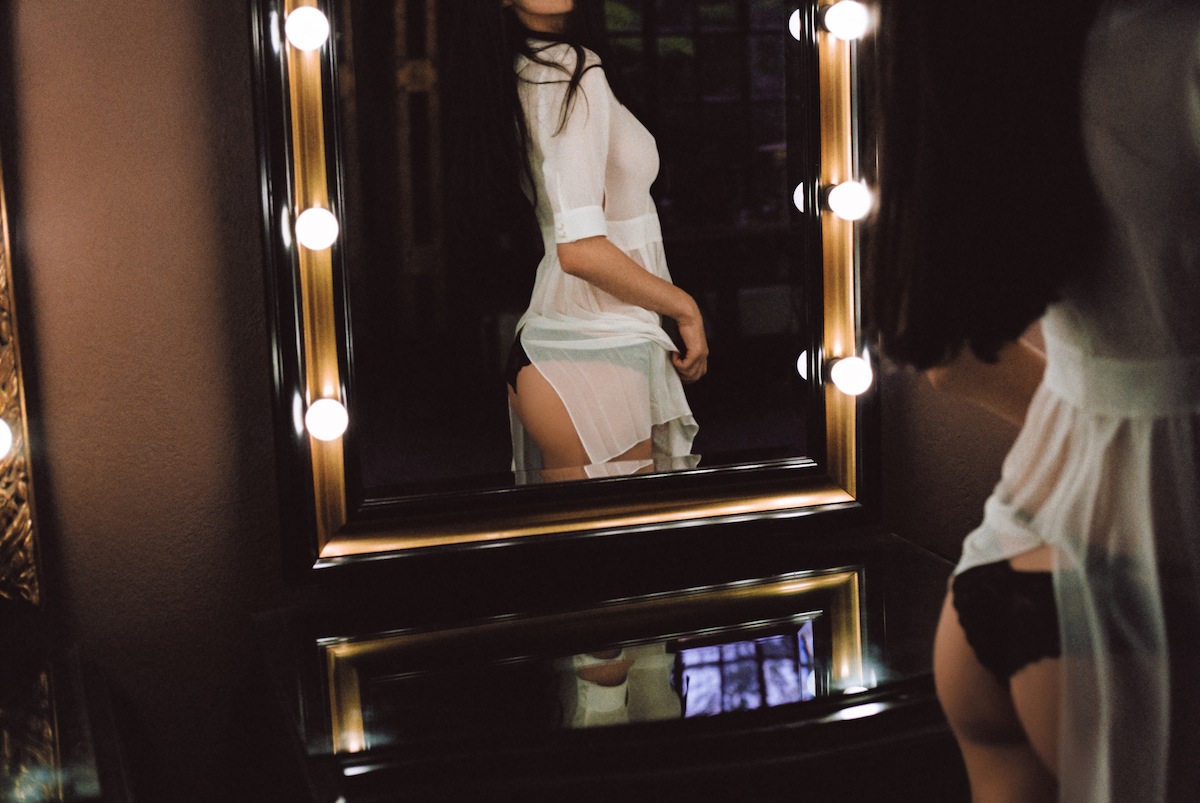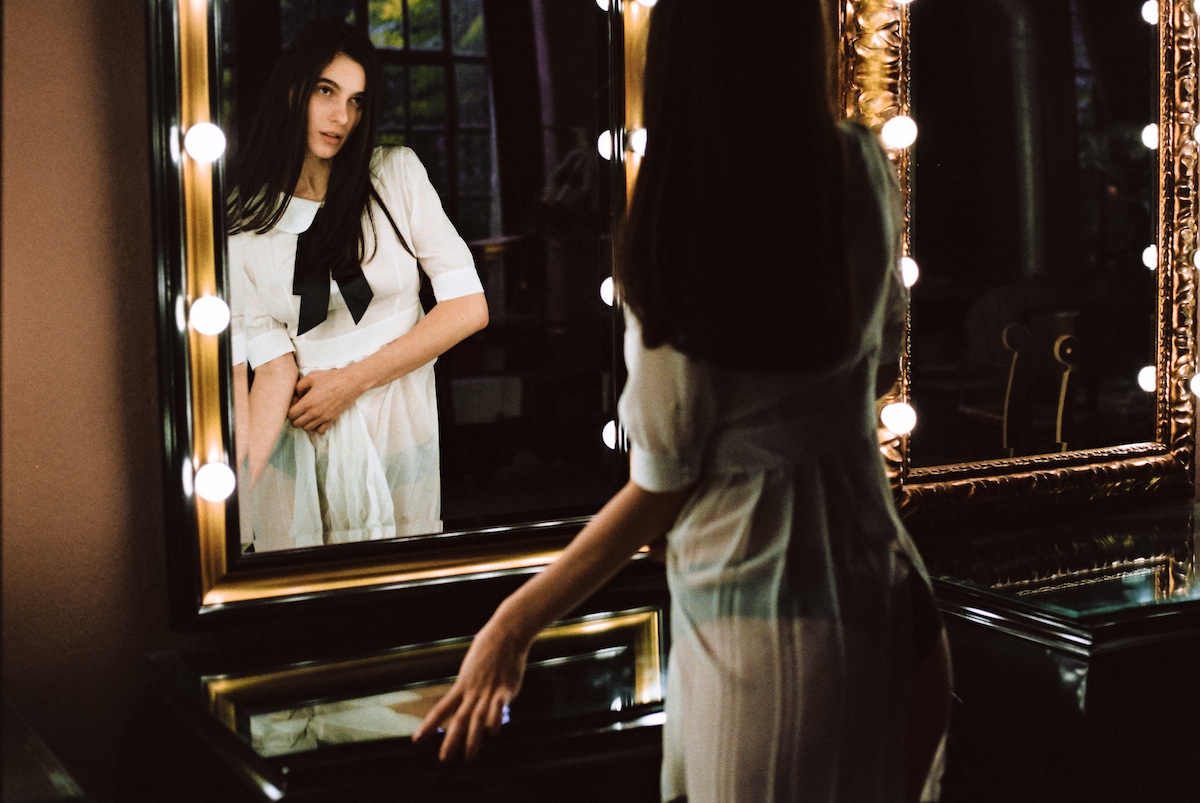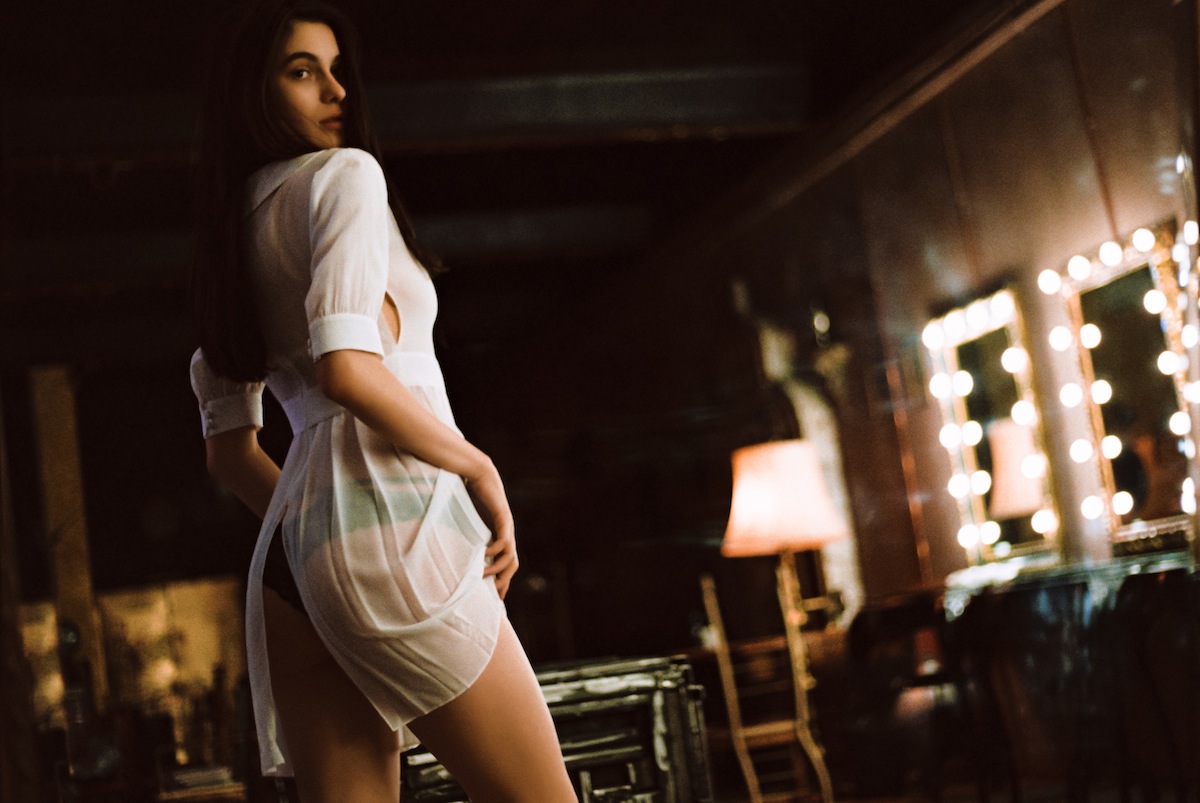 "I am a painter, and a poet" Austin, Texas based photographer Monique Rodriguez captured beauty Makaela Heard with art direction by Kim Whiteside.
"Makaela & I headed over to Kim's studio after seeing it in a few snaps. There was so much character in such a small space, with paintings everywhere and paint drops on every surface. Kim helped us out and pulled out some paint she hadn't used and gave us the idea to drip it over an older, crooked canvas she couldn't use. After we got Makaela covered, we hosed her down, cleaned up, and were on our way."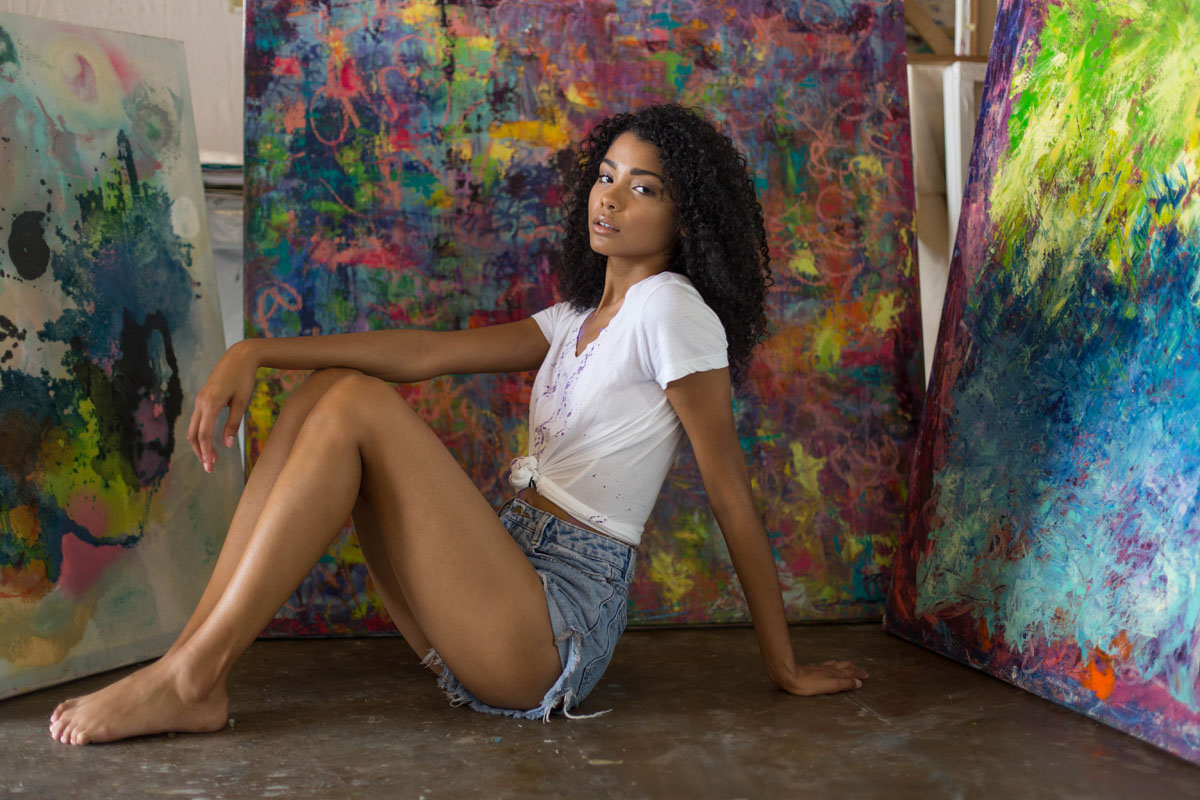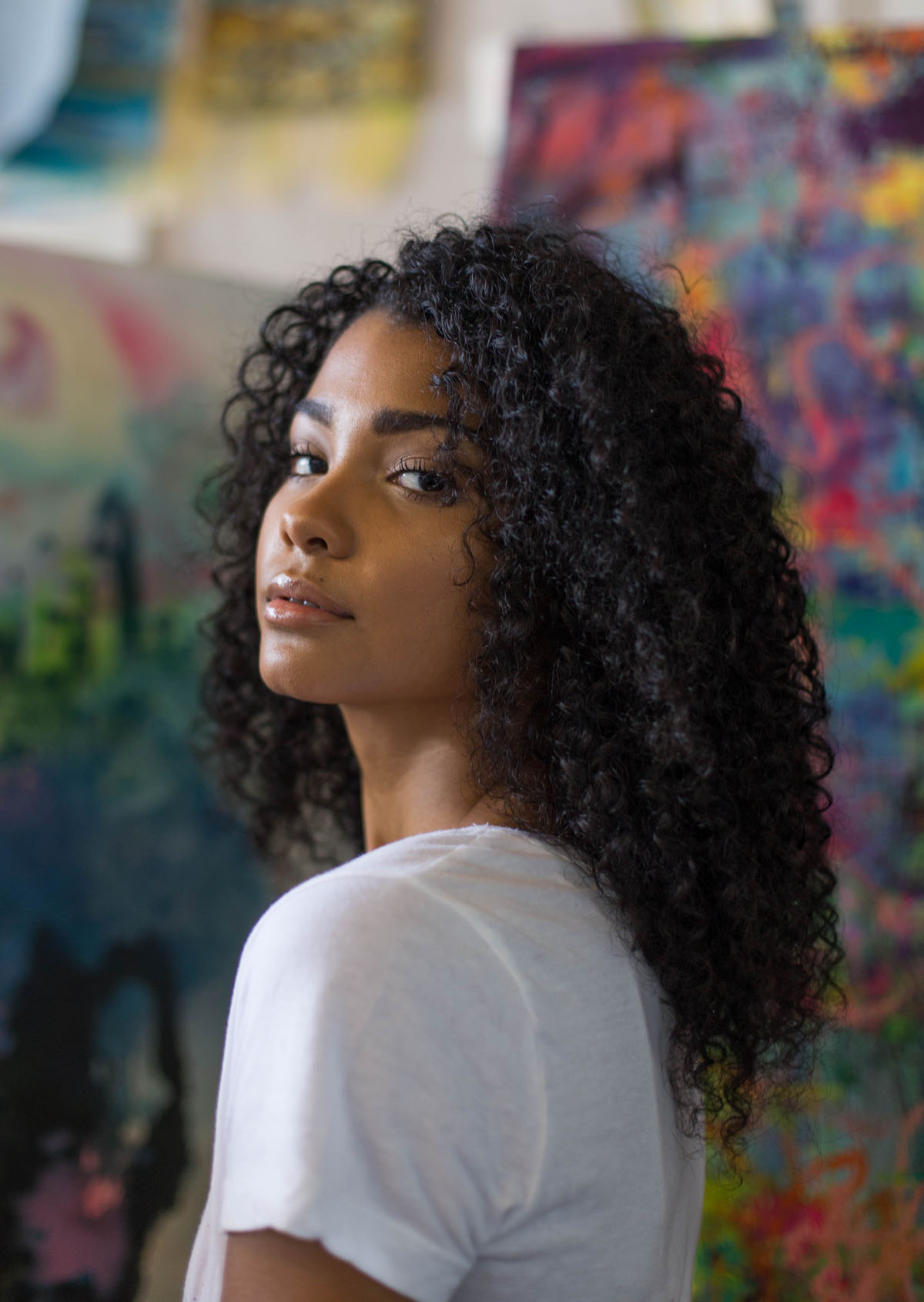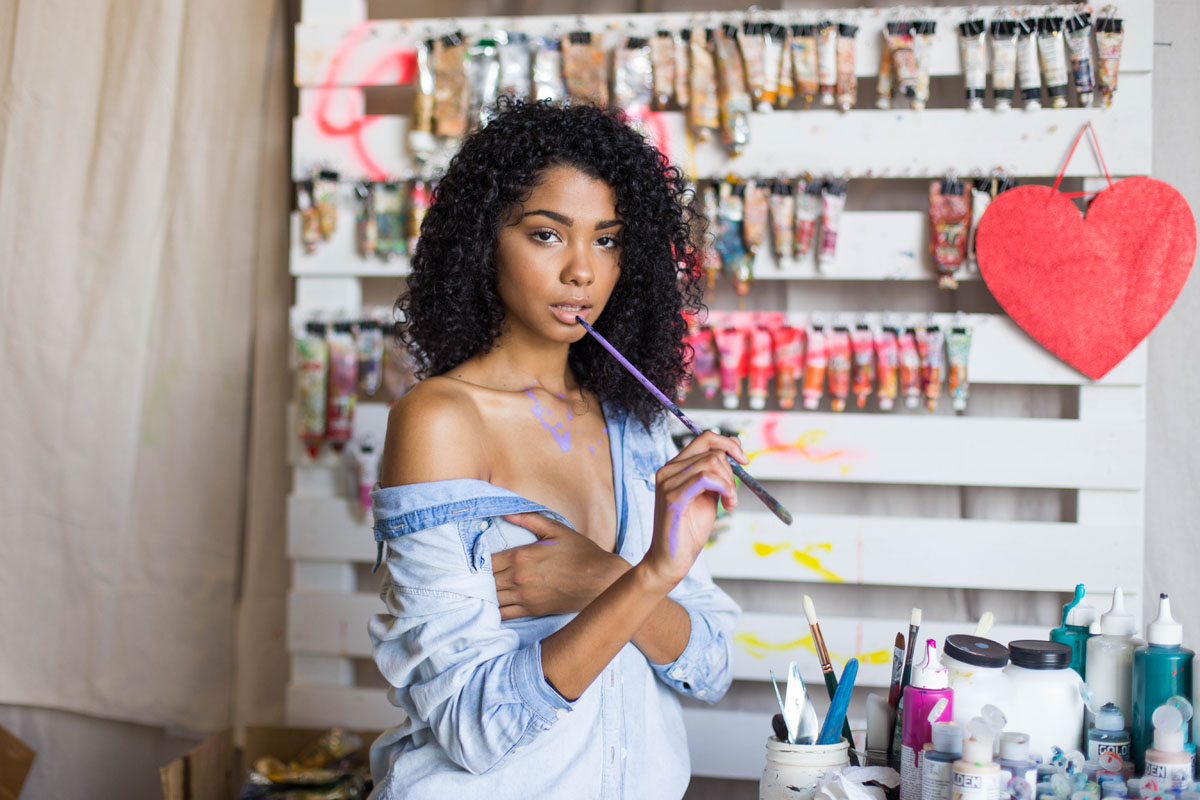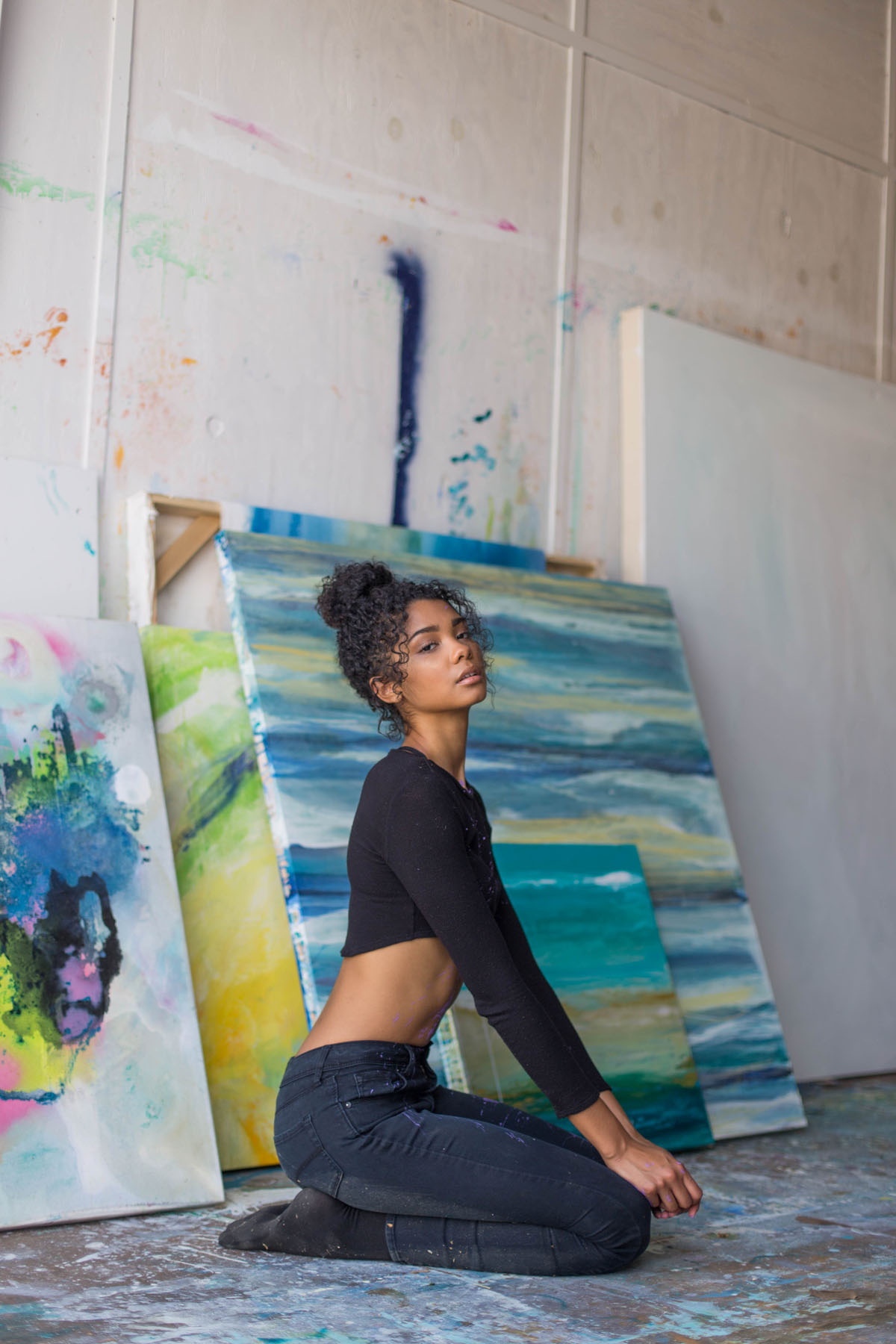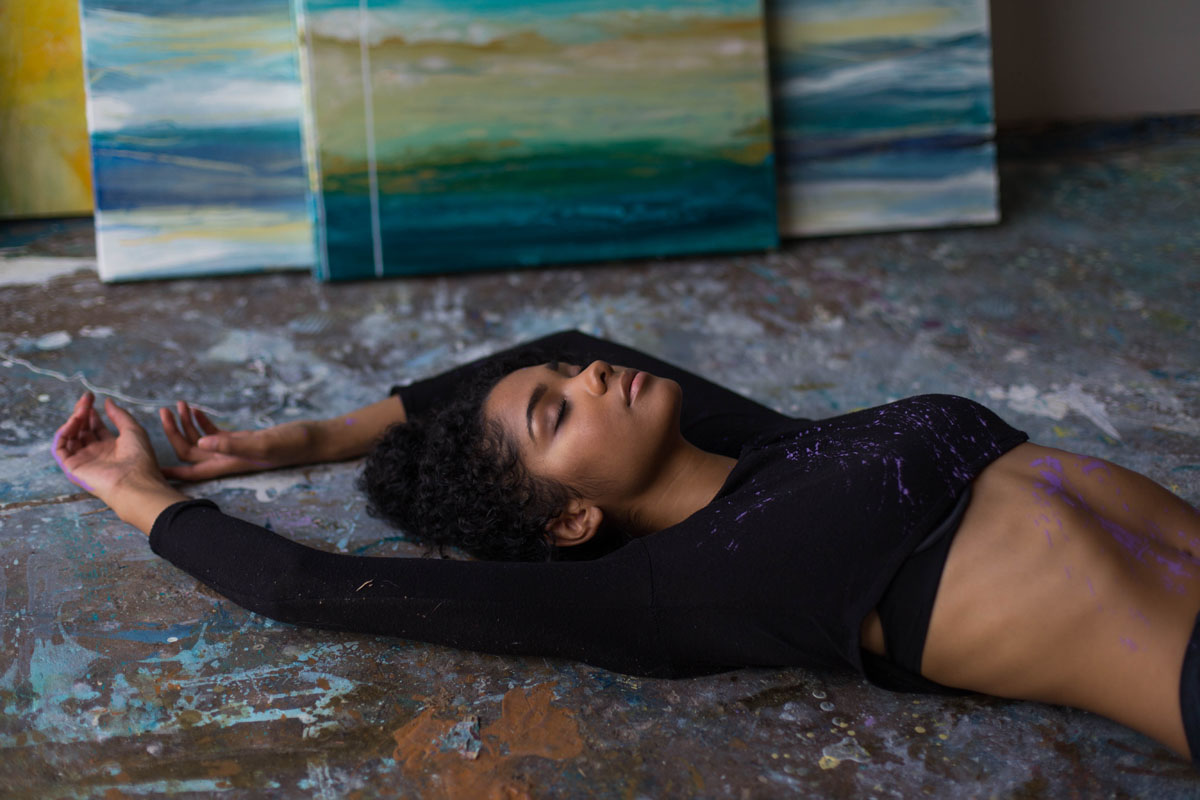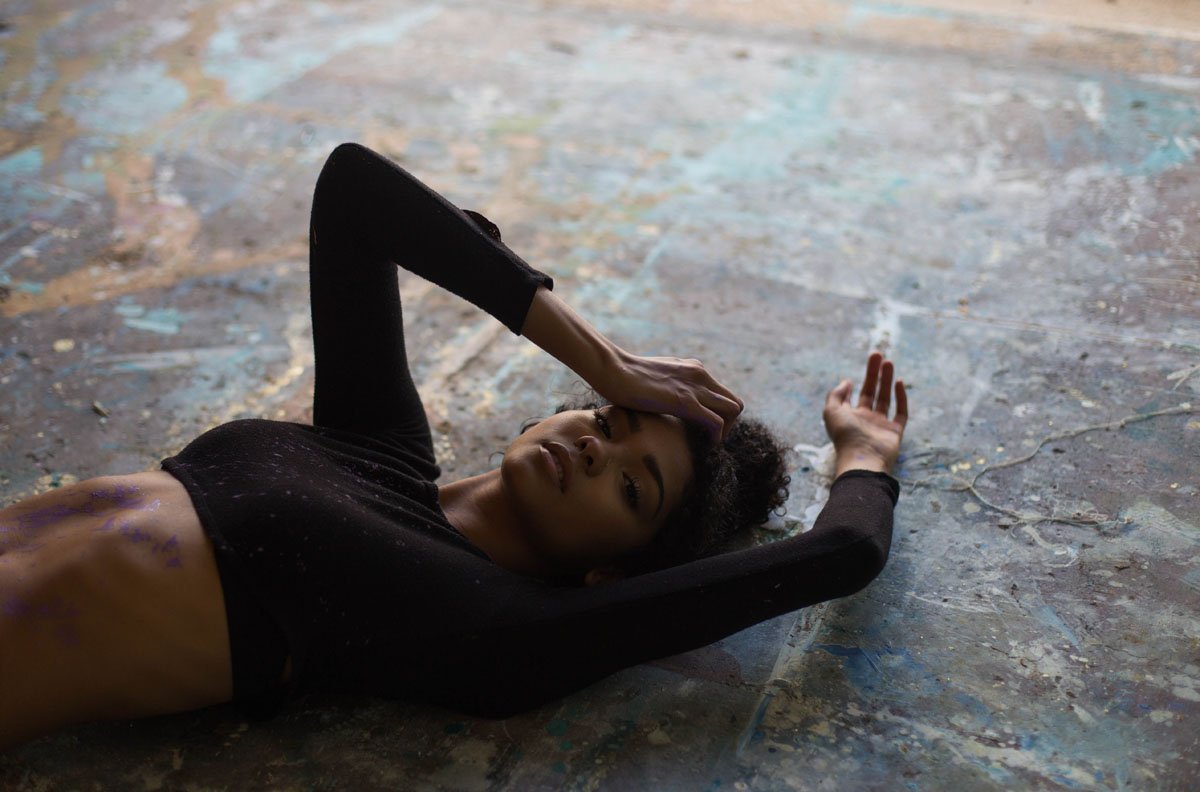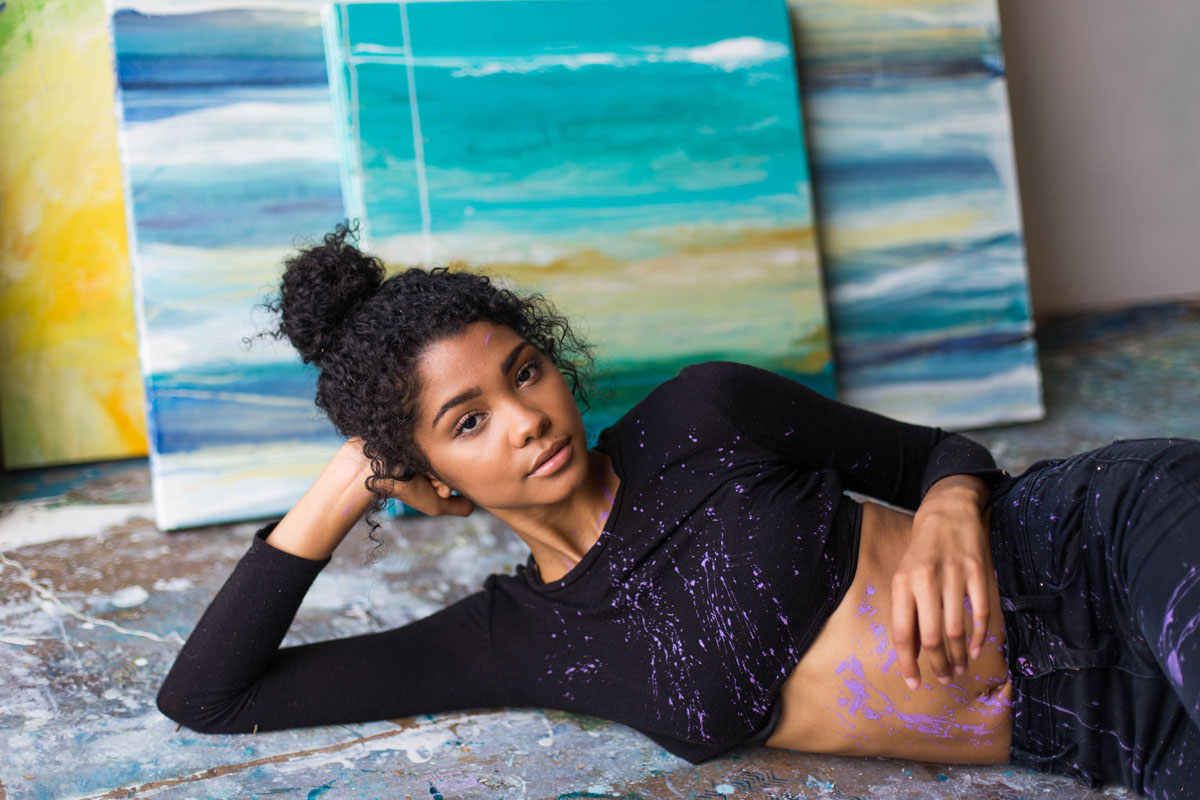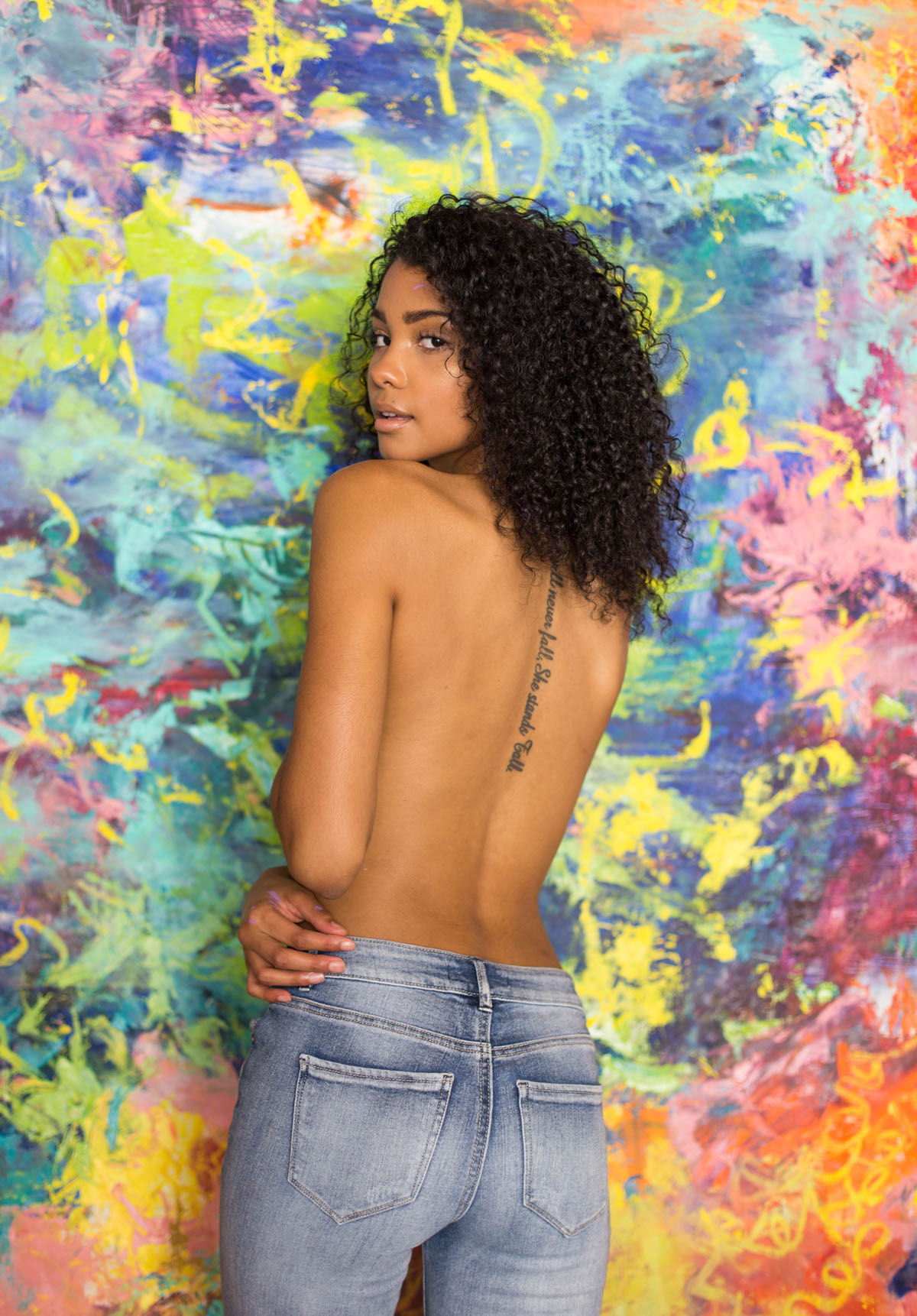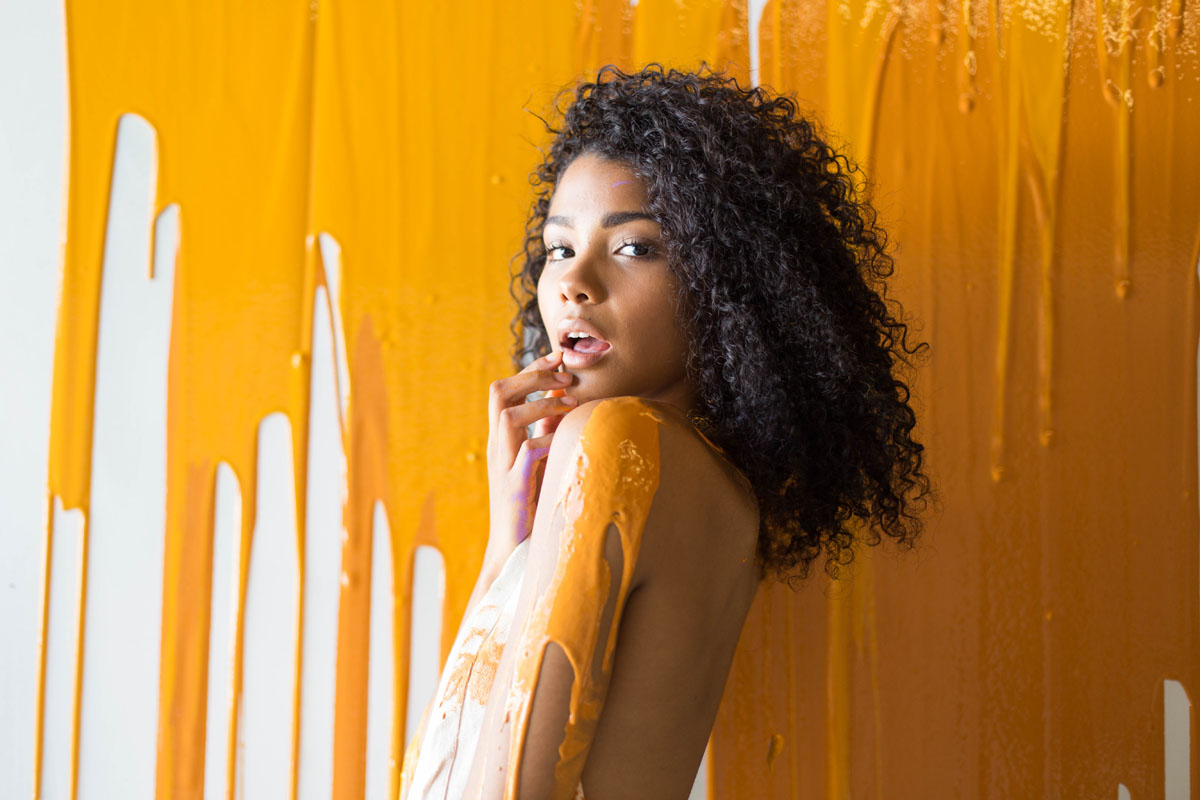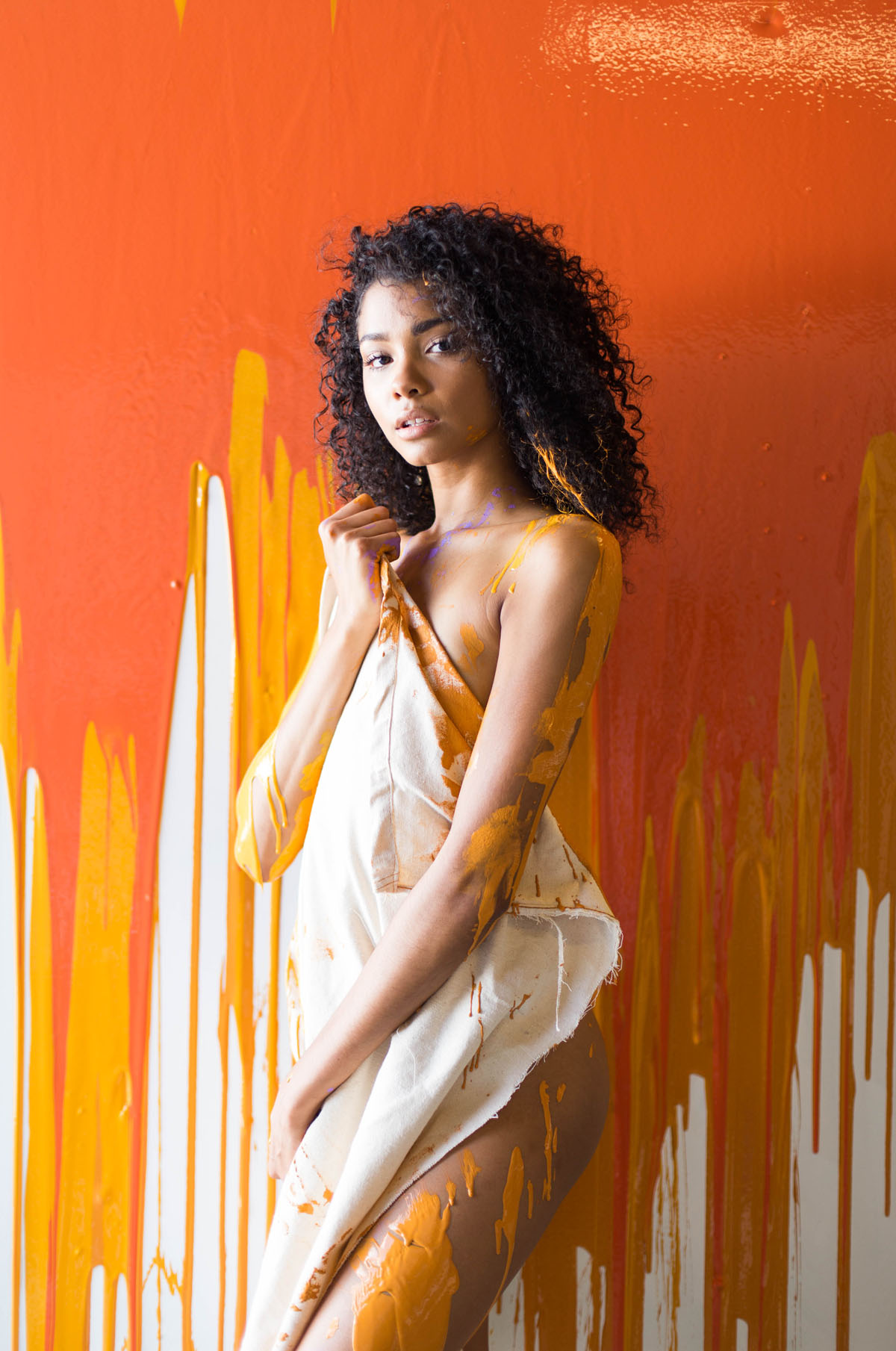 Model- Makaela  (@makaelayaheard)
Art Direction- Kim Whiteside (@kimwhiteside)
Photographer- Monique Rodriguez (@monique_rdz)
Toronto based photographer Derek Hui did it again. Meet gorgeous architectural science student, wild child and model Jesy…
"This is the second time that Jesy and I have shot together. She came over to my place with a bottle of Tromba, which is absolutely fantastic tequila and her dog Prince, a blue frenchie. Jesy has a particular way of moving her body that speaks very directly to my creativity. As we began to lose light, and as the Tromba bottle became empty, we were forced to get creative and shoot on my work table for light. We captured some incredible images and we'll definitely be shooting again."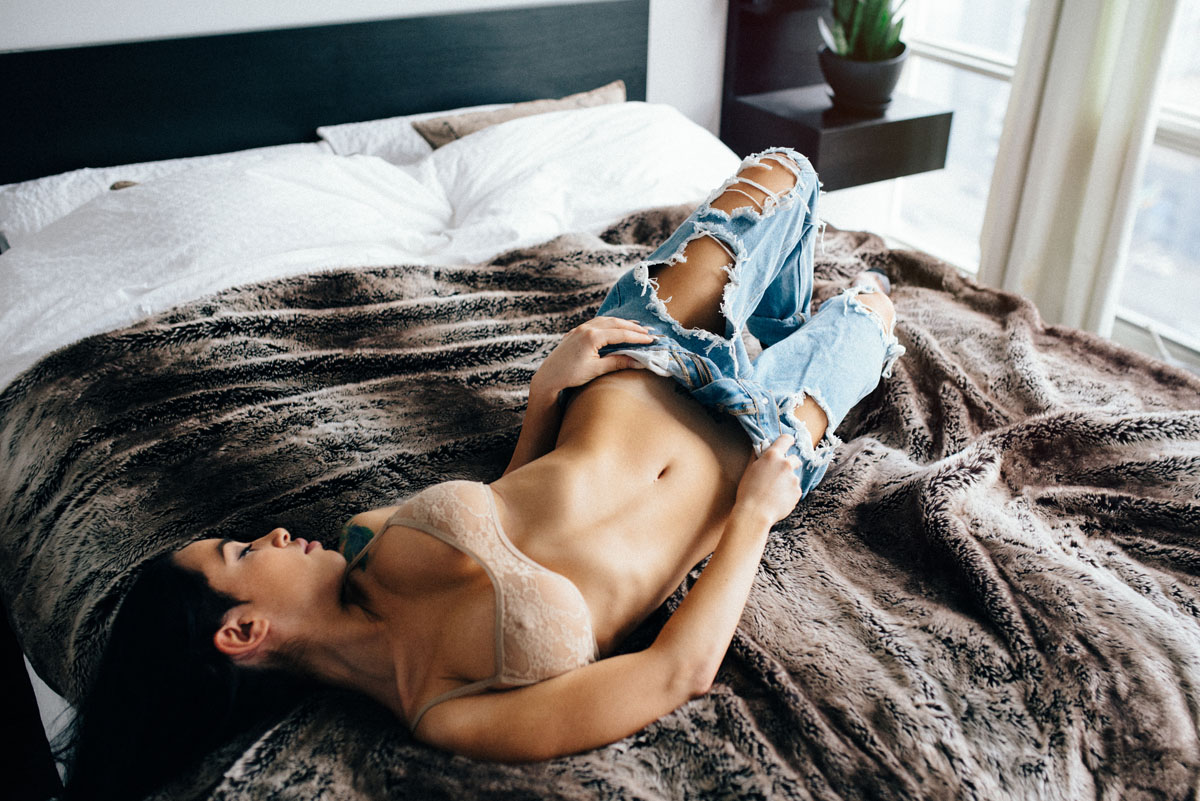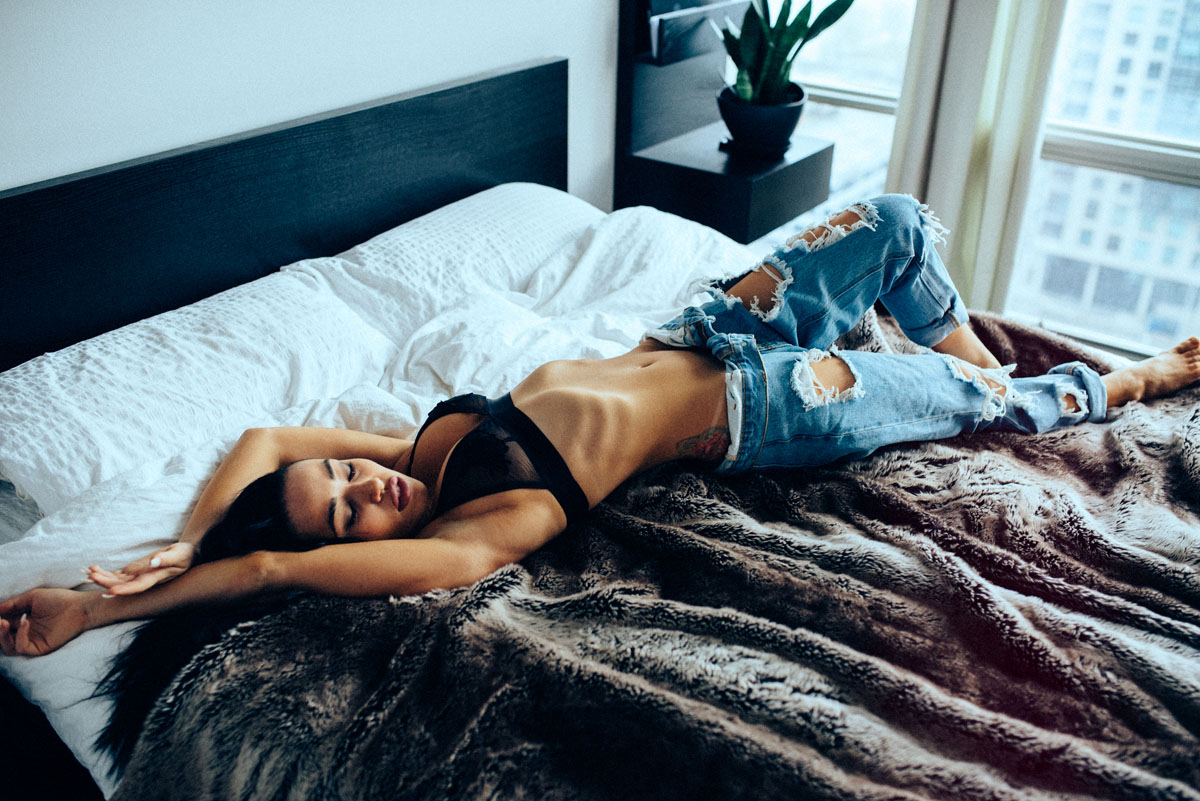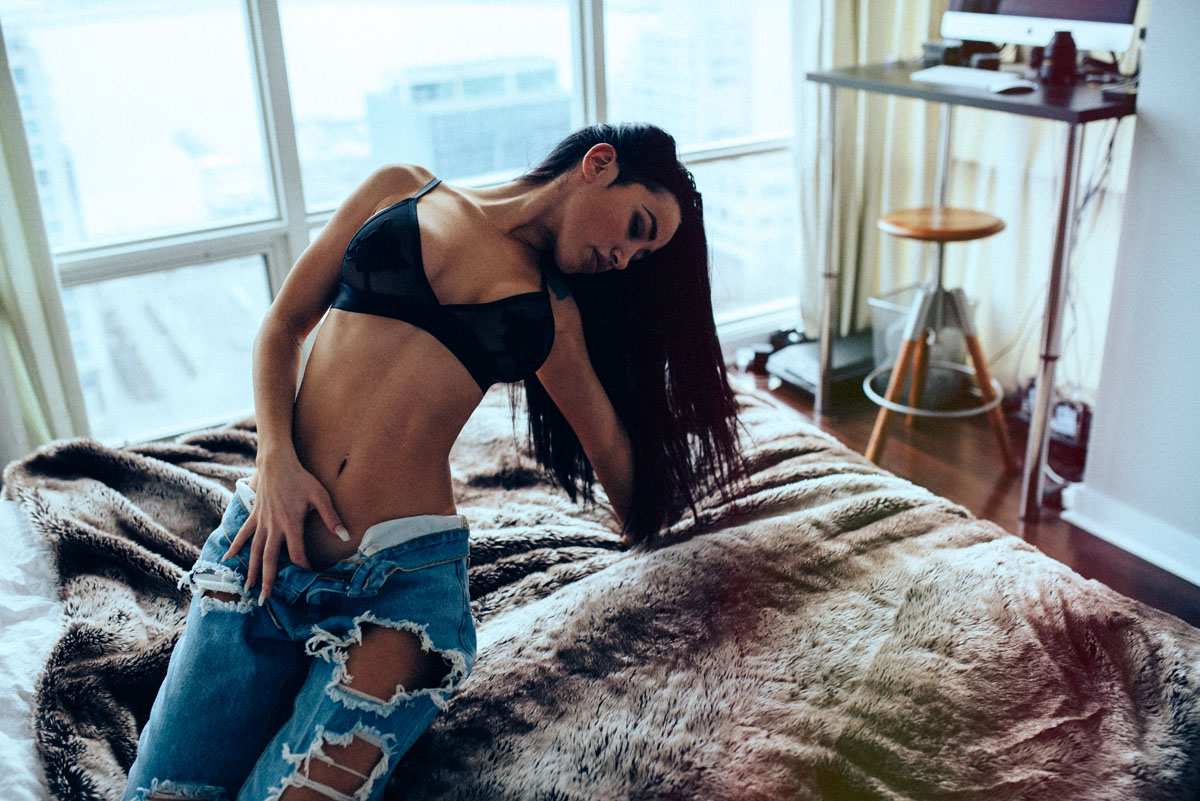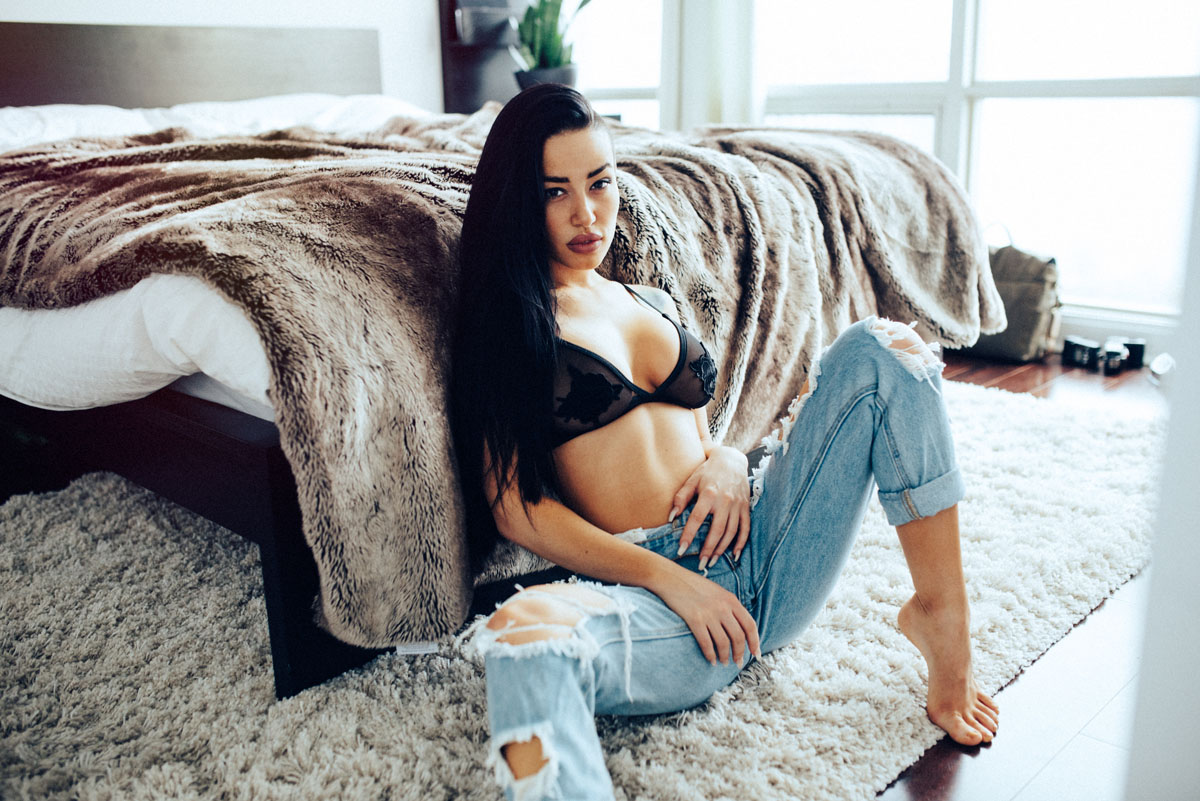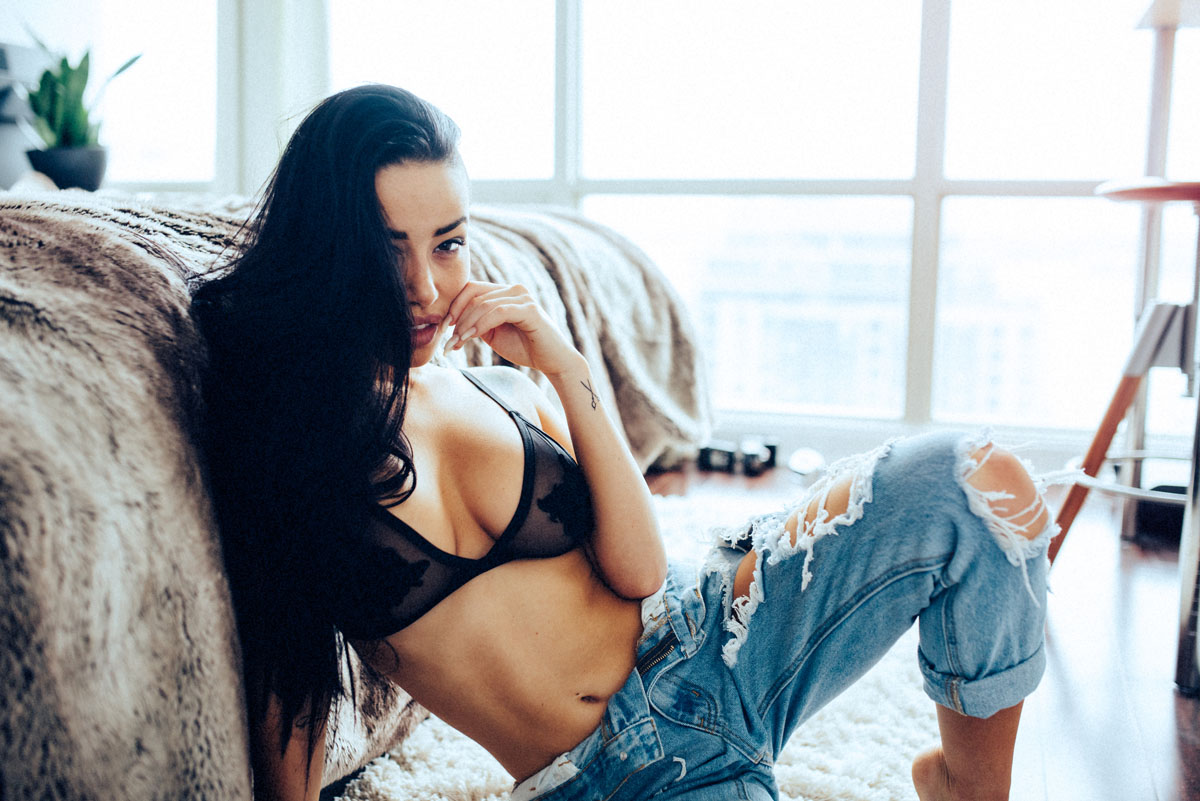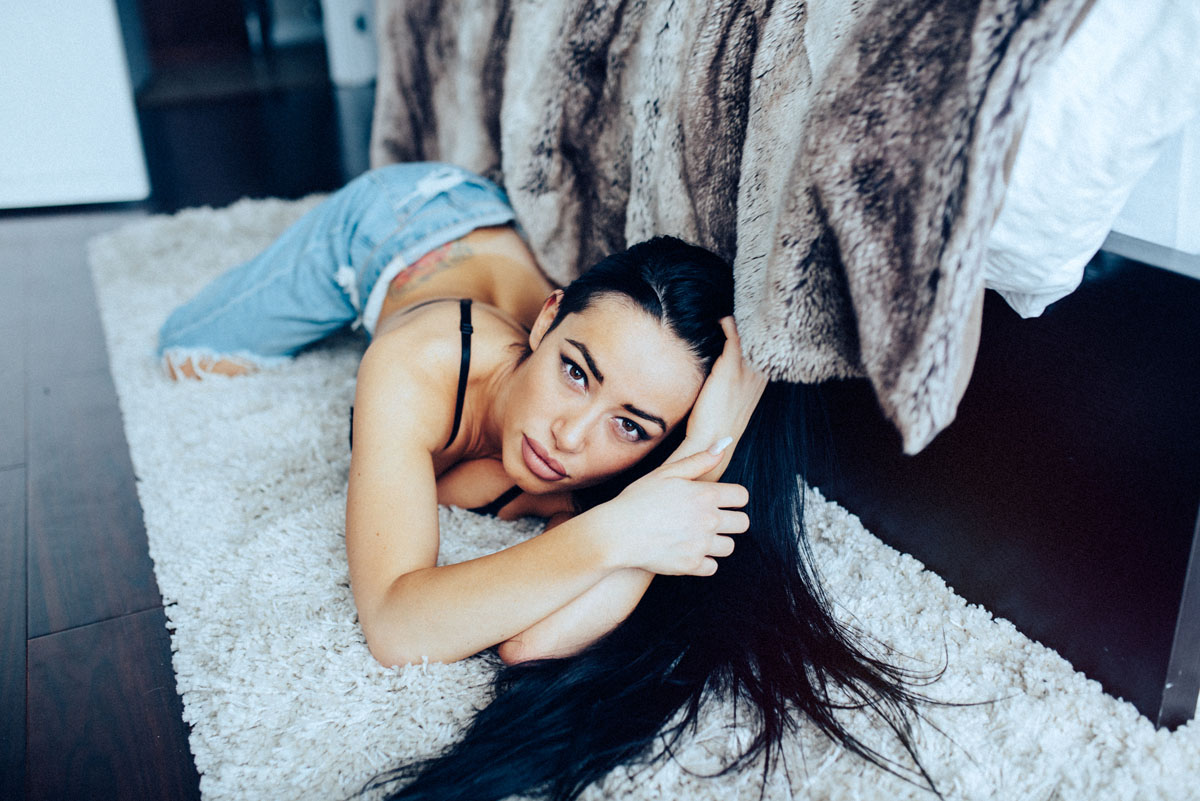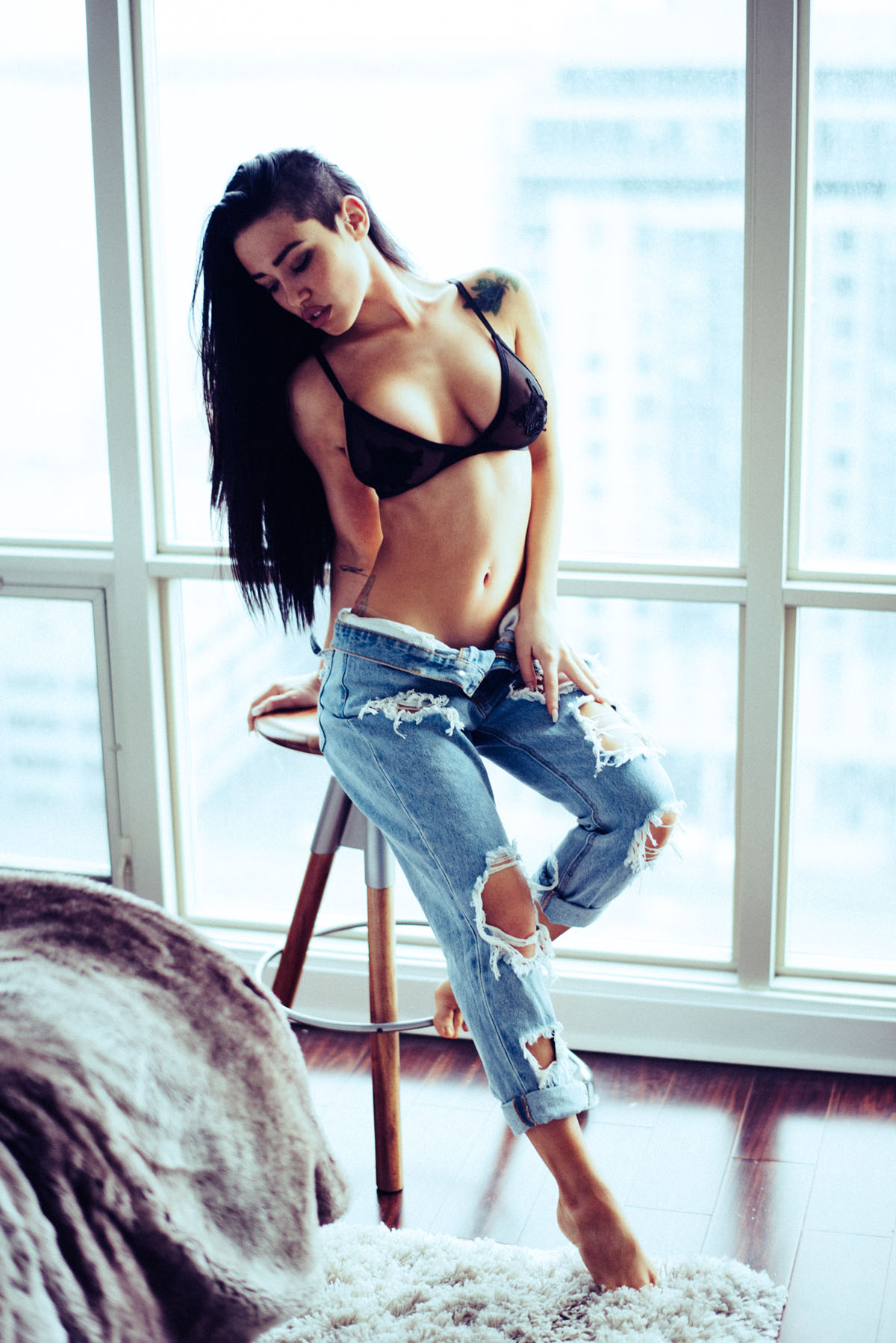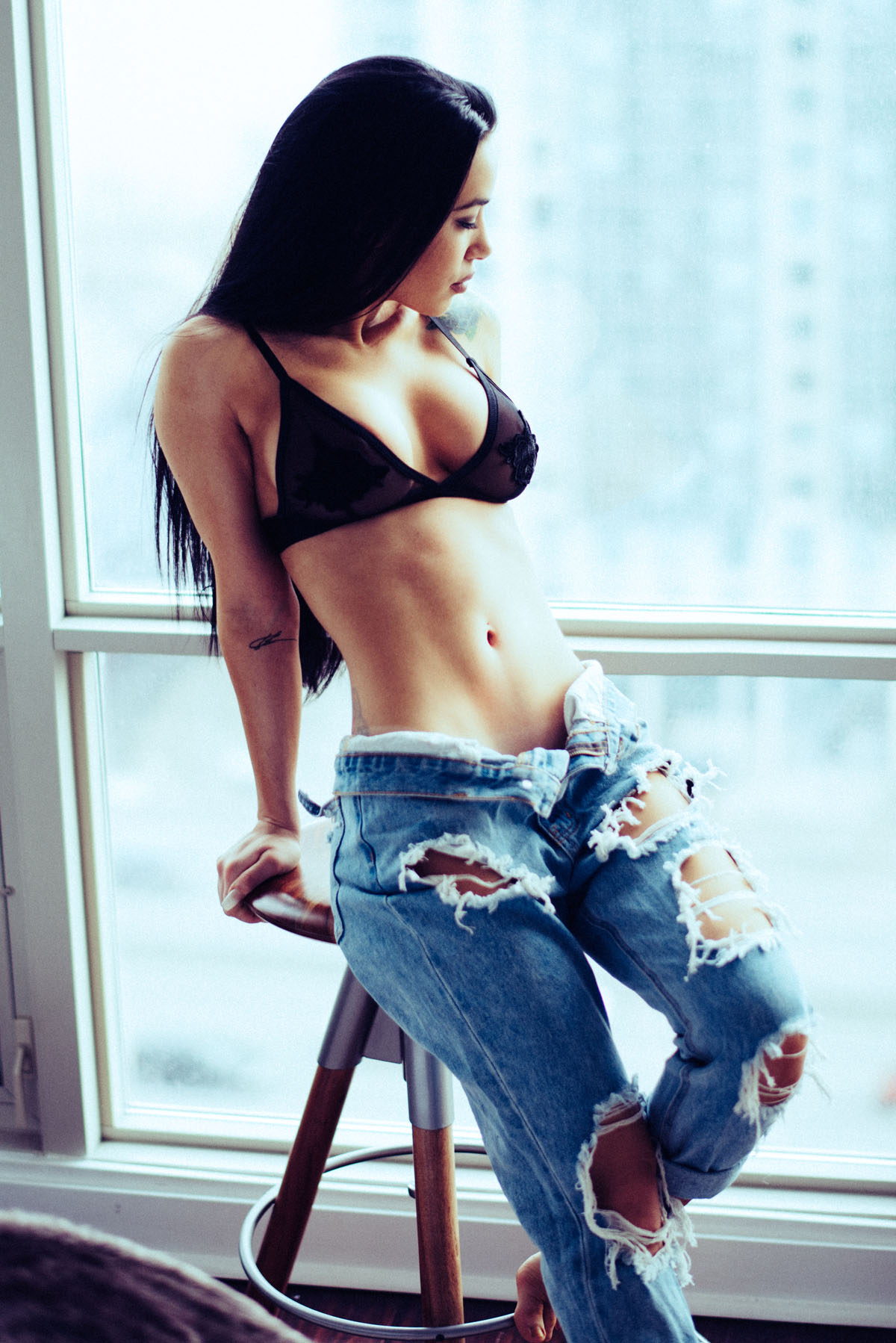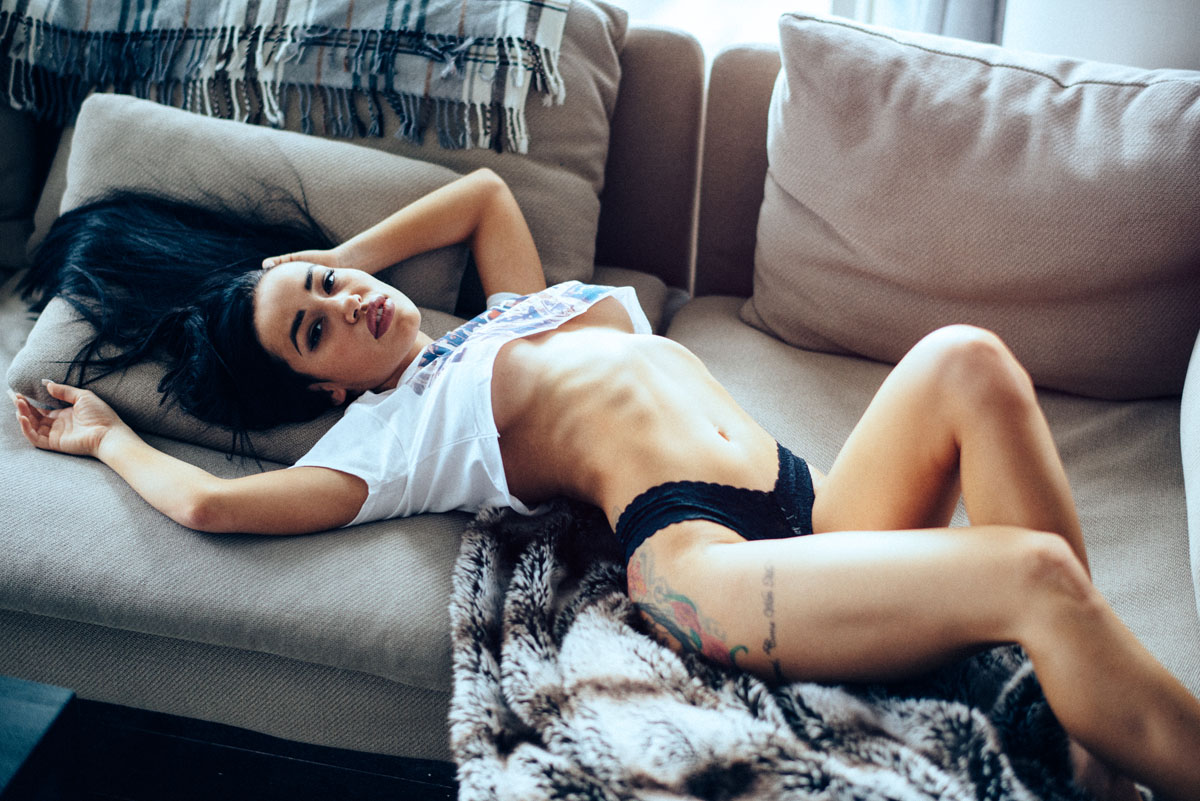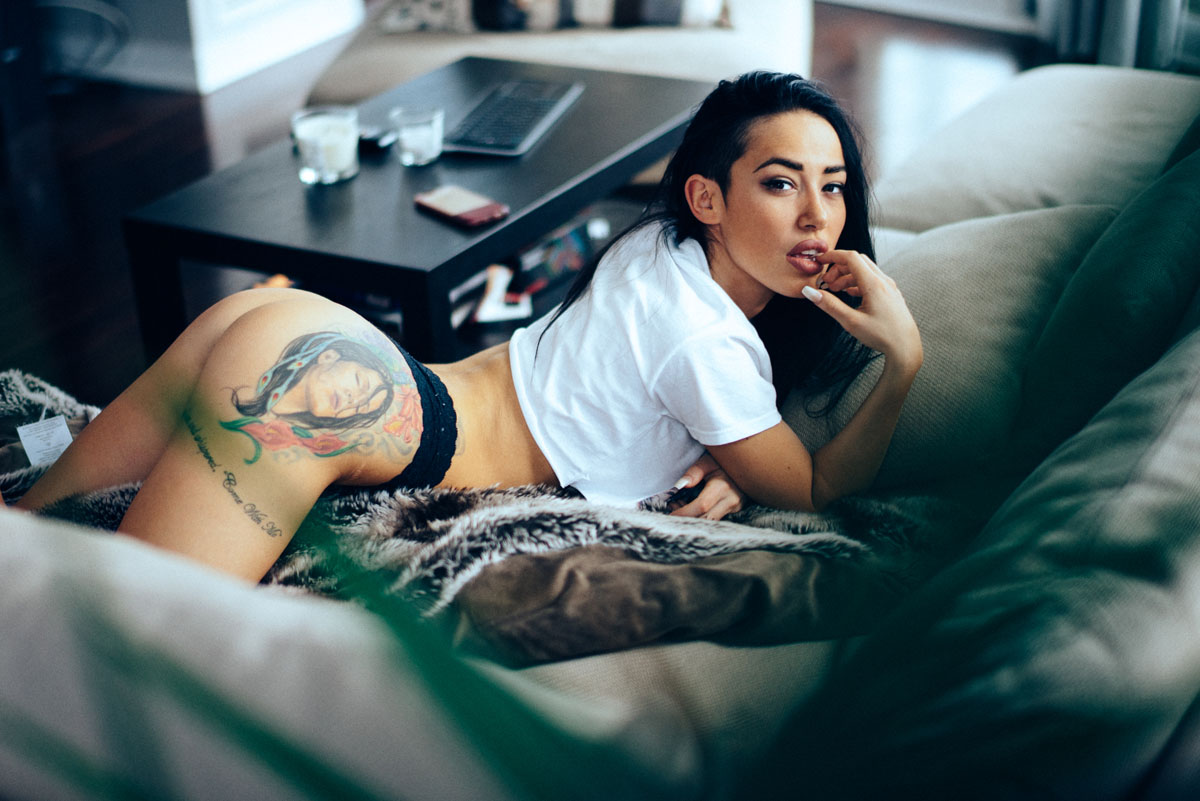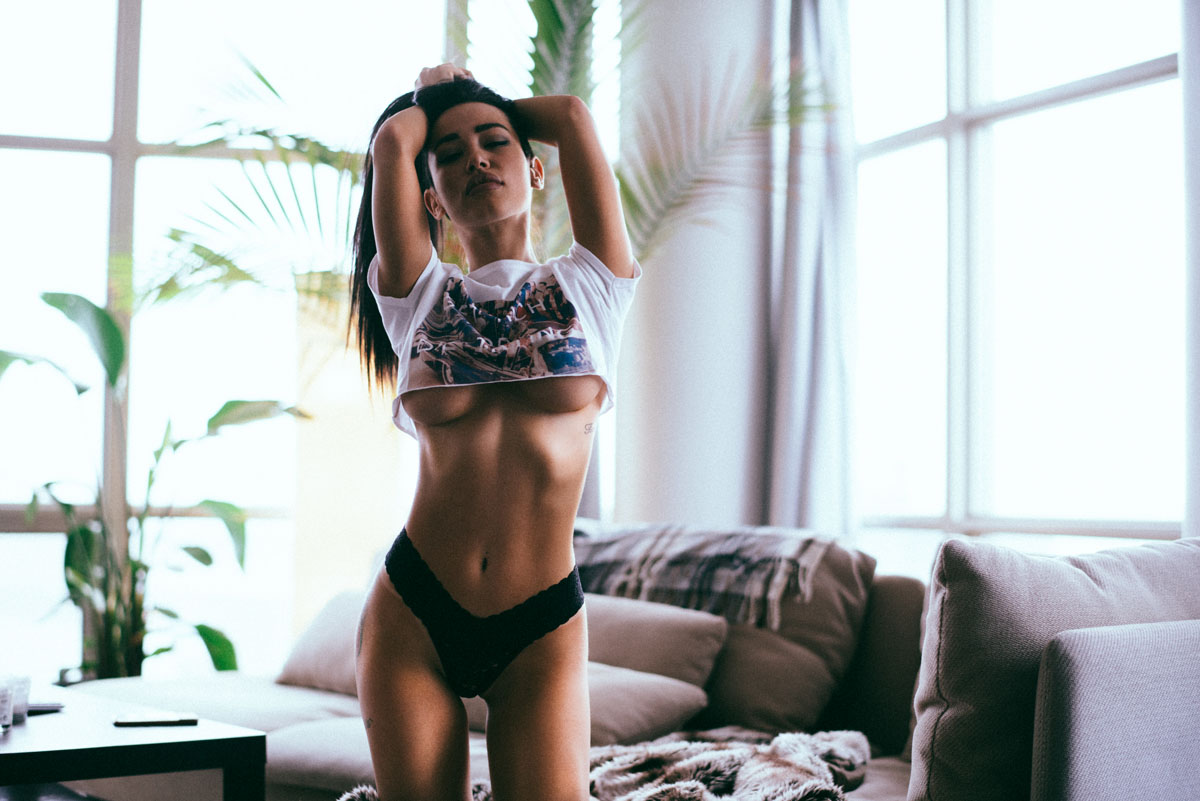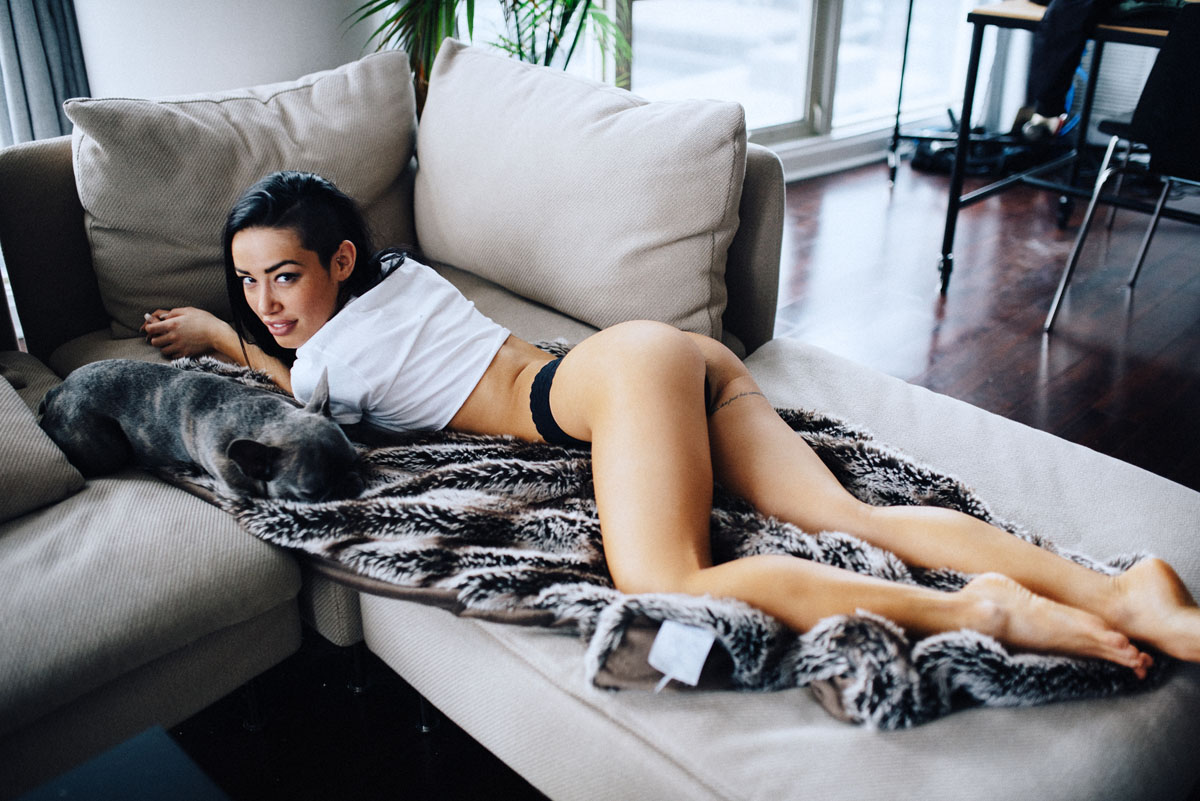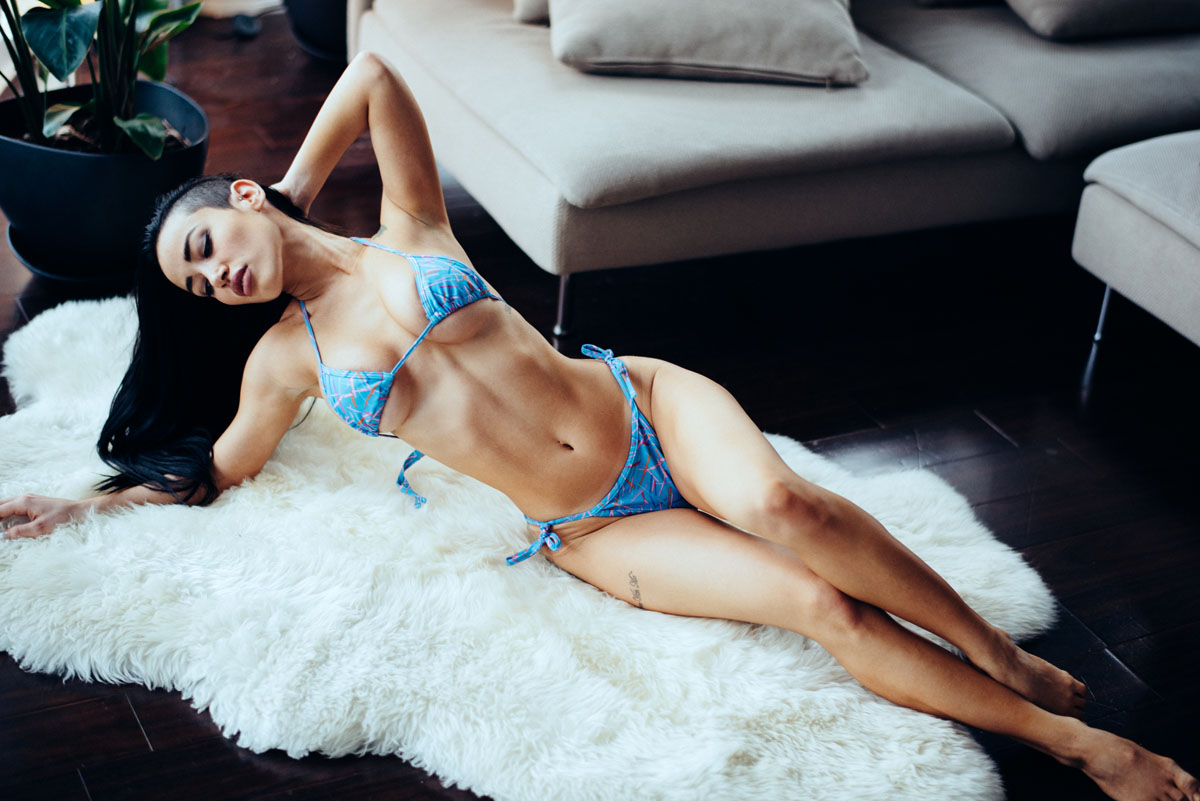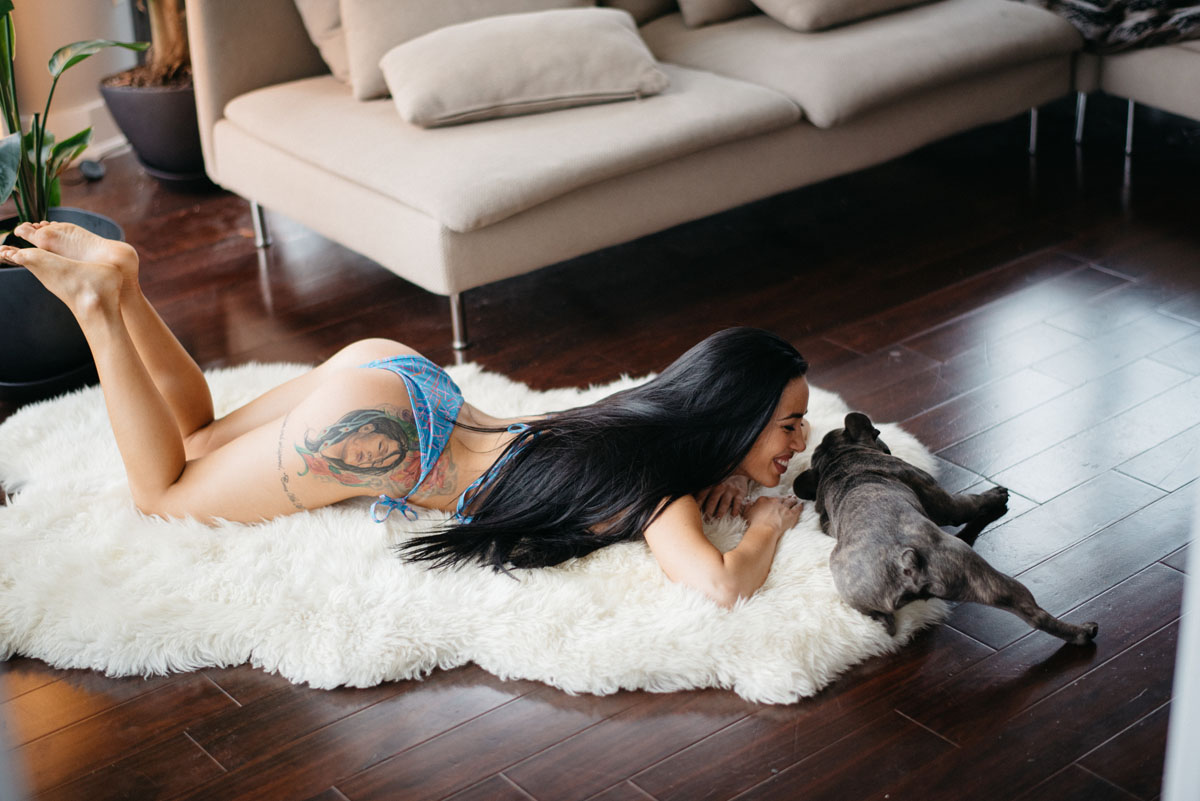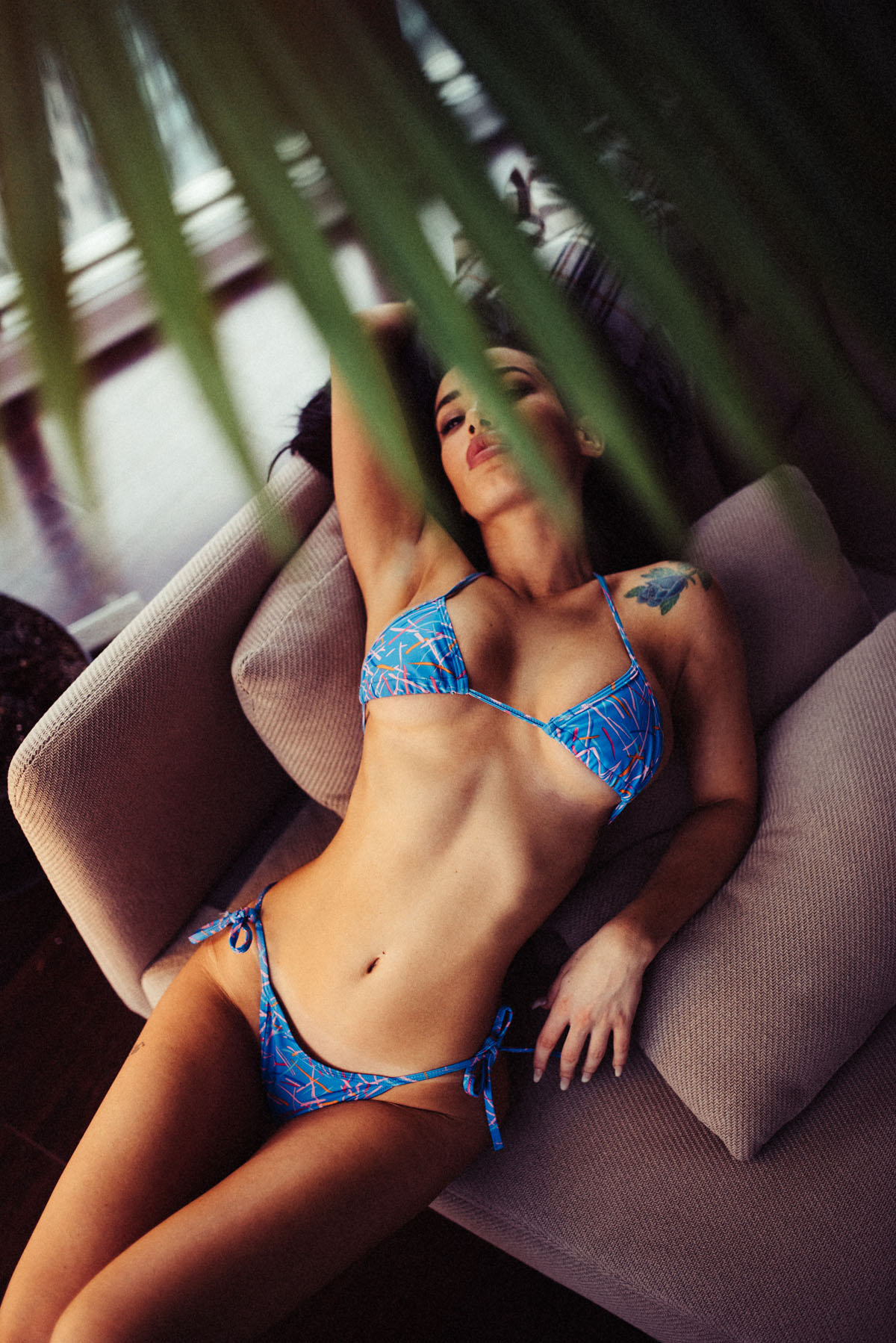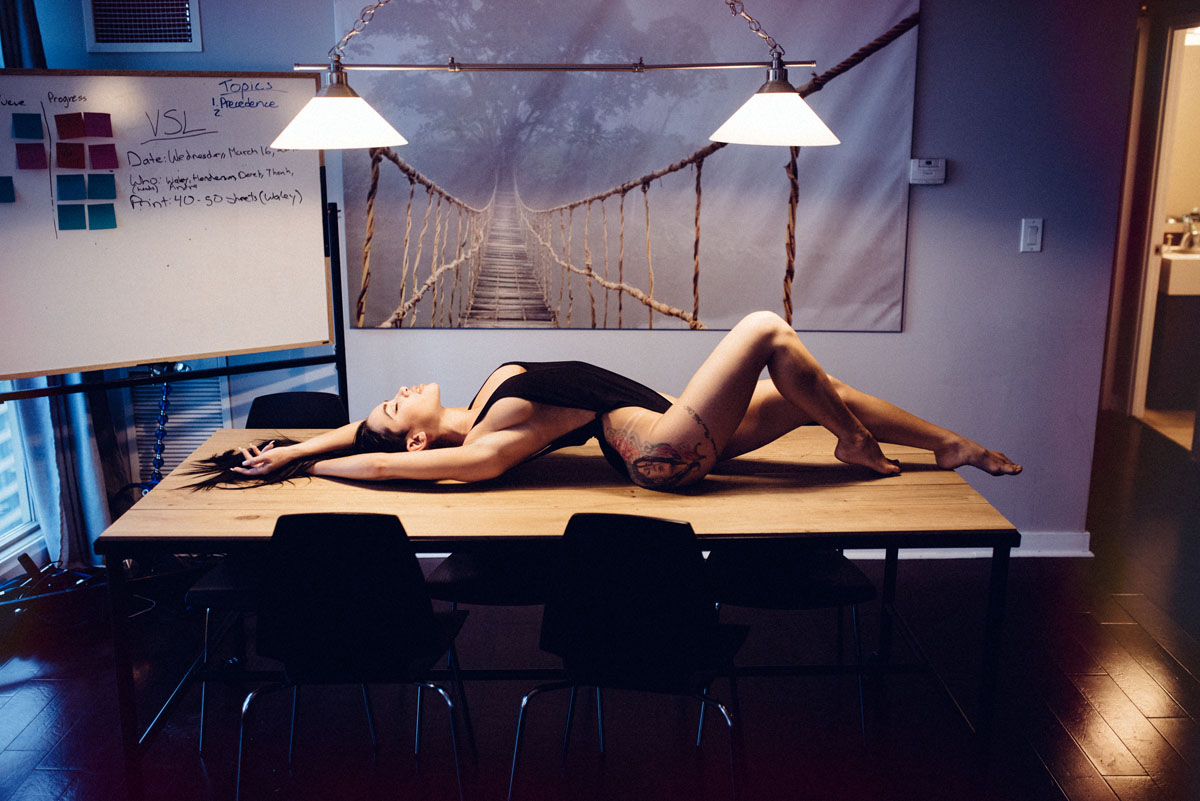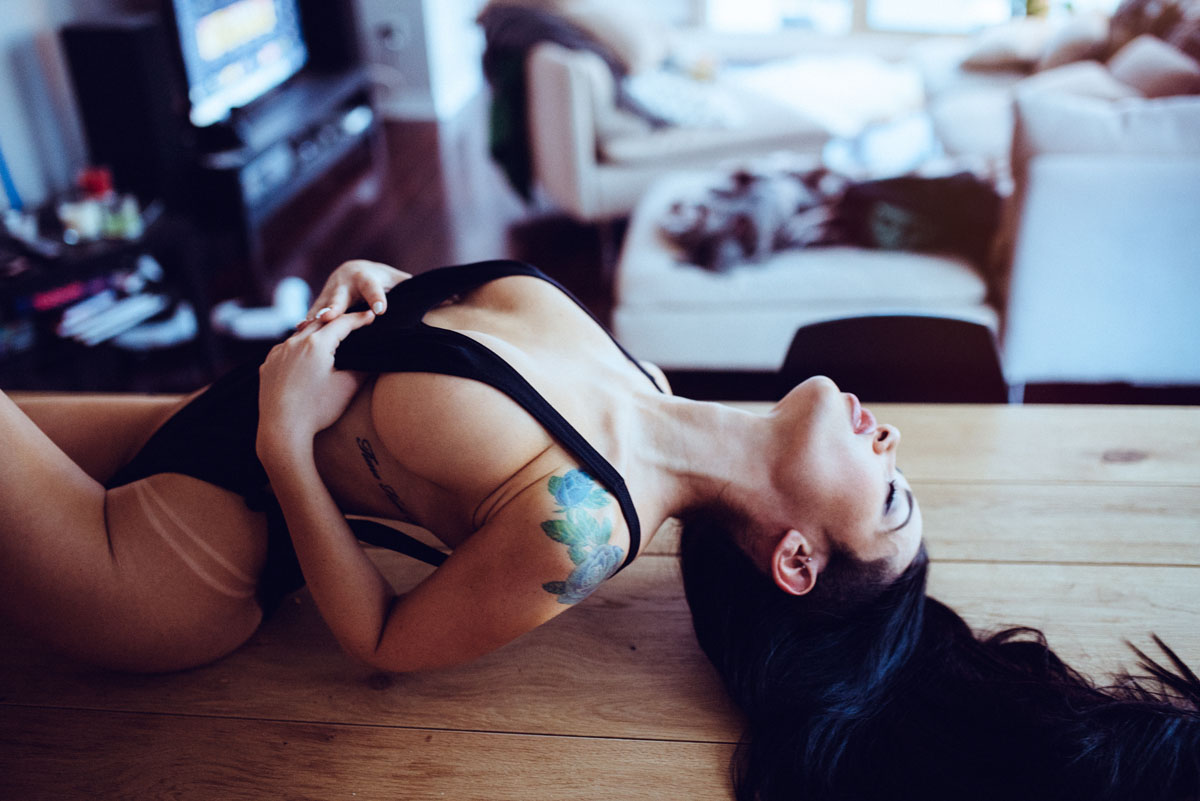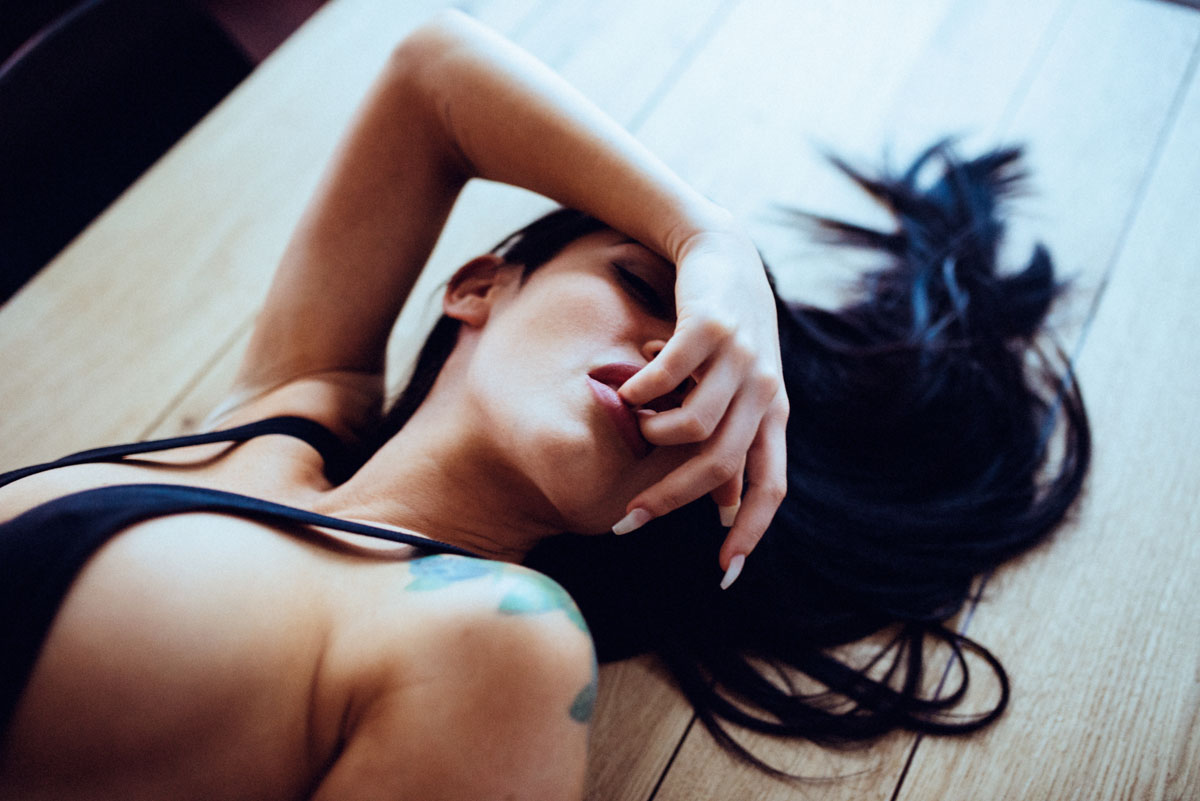 Lena by Lukas Lerperger for C-Heads
Lukas Lerperger, a young filmmaker and photographer based in Vienna/Austria, who last year already worked with model Lena has one more time asked the red-haired pretty girl in front of his lens in order to create another staggering C-Heads Exclusive. Thanks to a Nikon FM2 and a Olympus Mju, equipped with Kodak Portra film rolls, the analog lovers gets to get one's money's worth when Lena poses in the photographer´s flat as well as in front and inside the palm tree house at Schönbrunn. Lena is wearing MeShit, American Apparel and Adidas shoes.
Salton Sea, a girl, a camera
Salton Sea served as a location for this breathtaking C-Heads exlcusive shooting by Phillip Skraba who records model Erin on camera bringing of her alluring feminity. In addition to that enjoy the video done by Rafal Ramatowski
Photographer – Phillip Skraba www.phillipskraba.com www.instagram.com/phillipskraba
Cinematography – Rafal Ramatowski www.instagram.com/rafalramatowskiModel – Erin  www.instagram.com/erin_rowboth
________________________________________________________________________________
Director and photographer Ron Flieger who is also a producer signed to Universal Music boots our exlusive editorial section once more with model Paula, who is a real head-turner.
"I wanted to showcase my new hometown Berlin. Since moving here 6 months ago I fell in love with its quirky nature." Ron Flieger exclusively teamed up with stunning French lingerie label Gooseberry Intimates and C-Heads Magazine for this shoot – finding the perfect location in Berlin`s Soho House and the perfect muse and model in Paula from Wonderwall Milan. "I had come up with the title "Lichtgestalt" long before the shoot even happened – yeah even got planned – so I kind of freaked out when I arrived at Soho House in a most beautifully sunbathed room – at the end of December. The rest is history." Oh yes…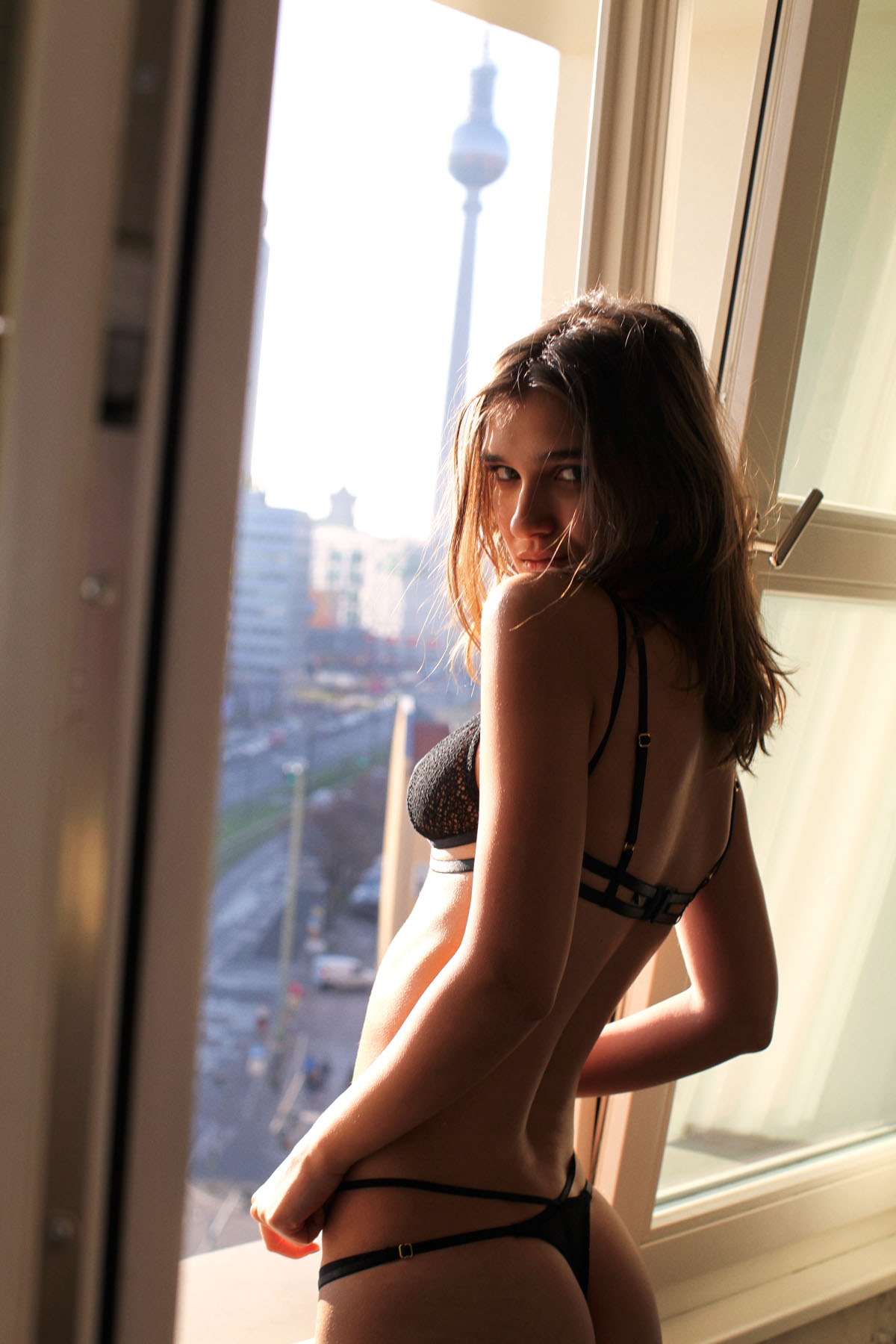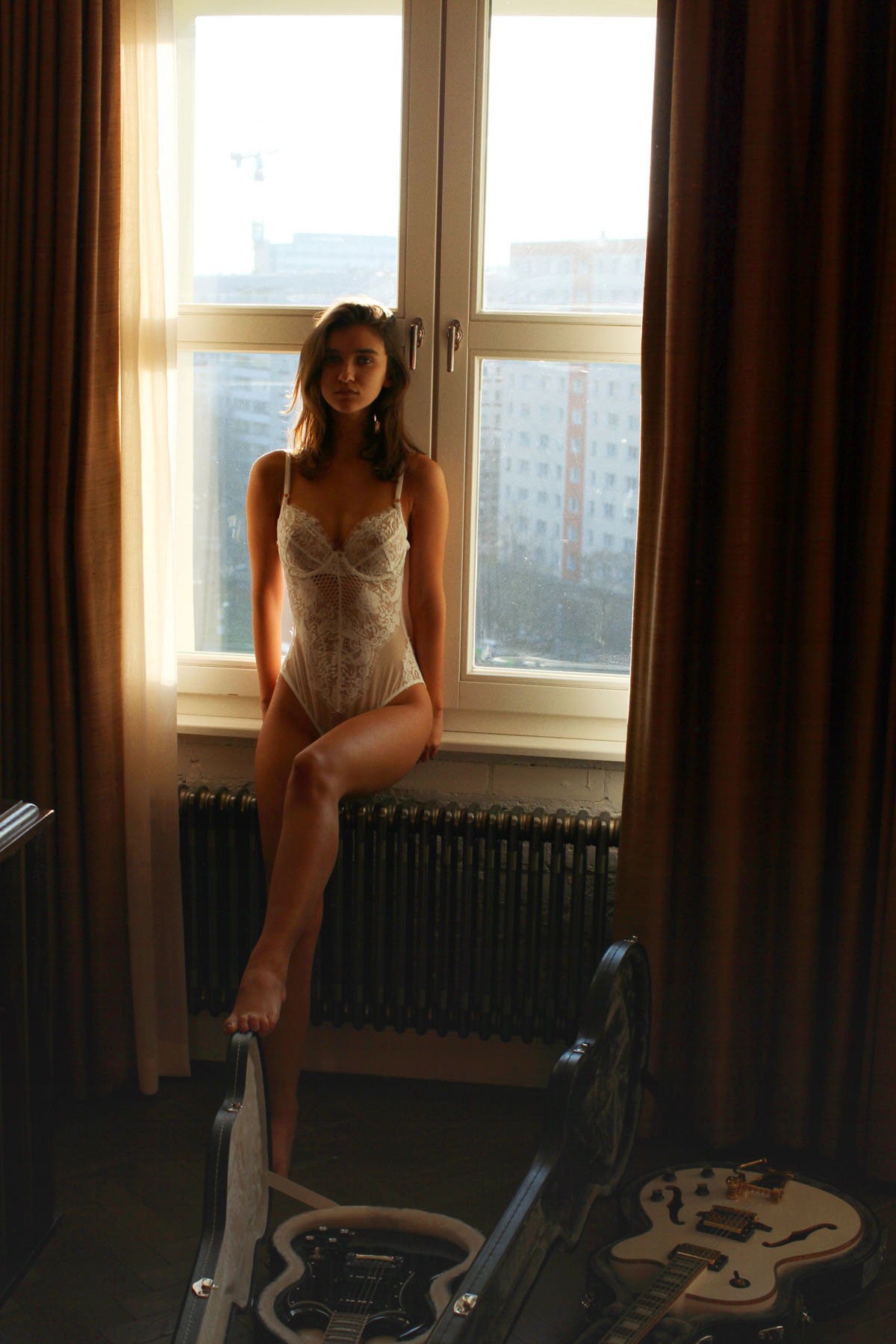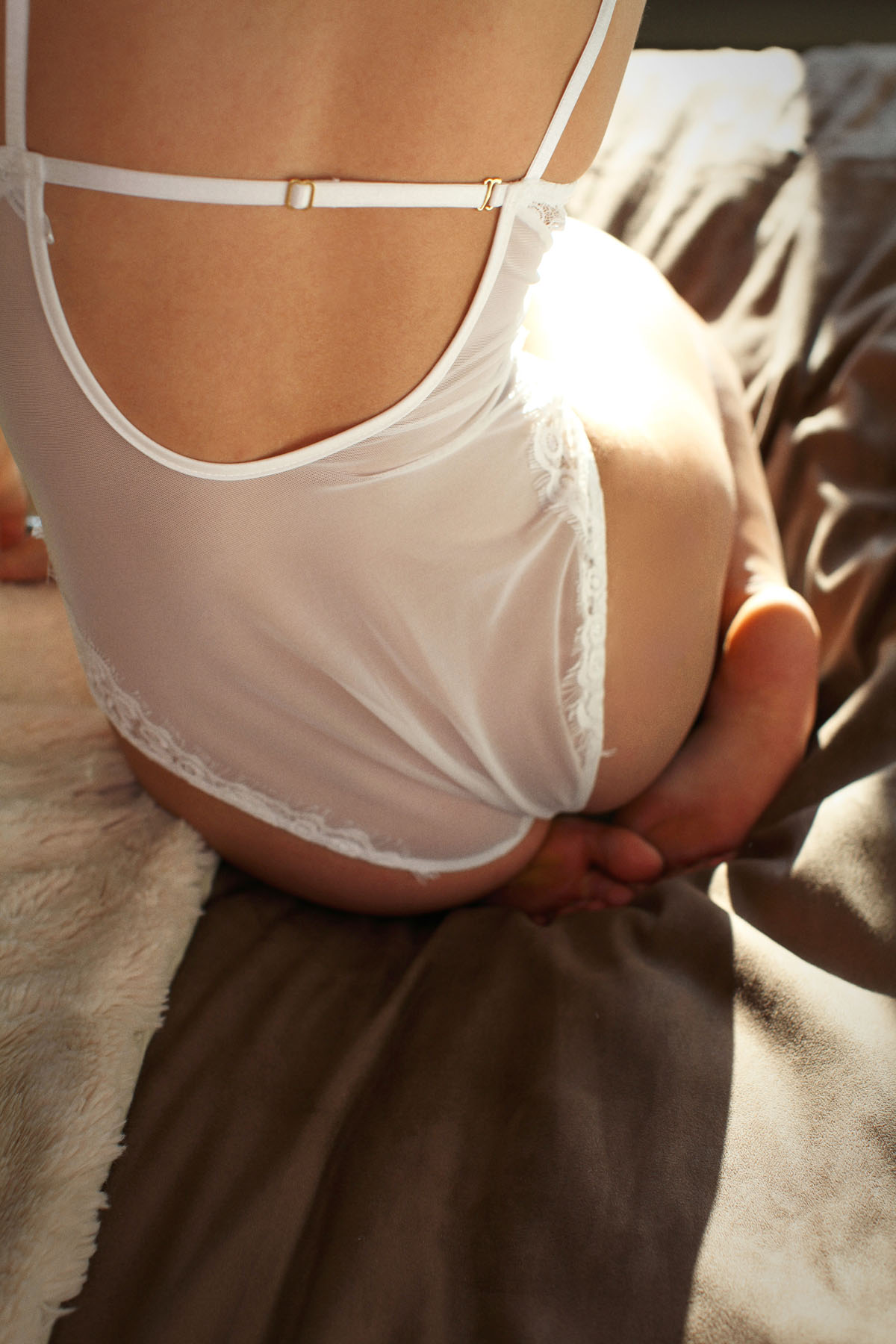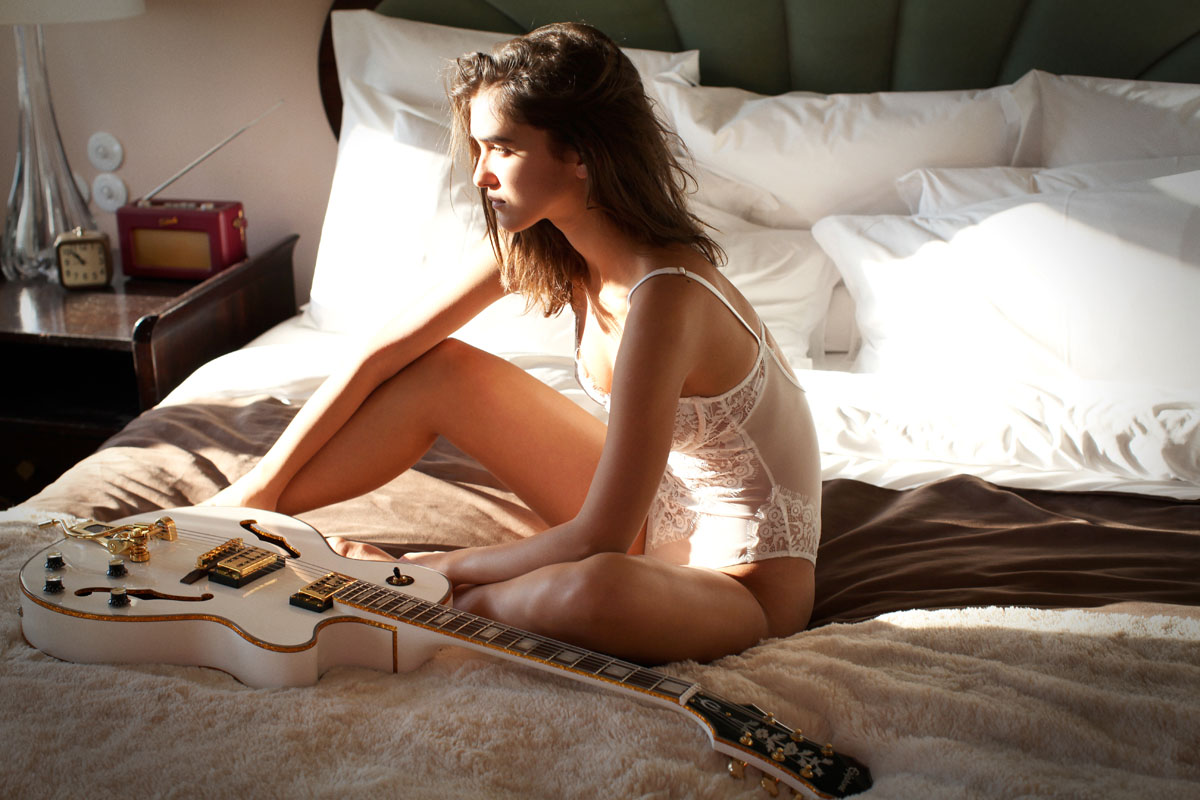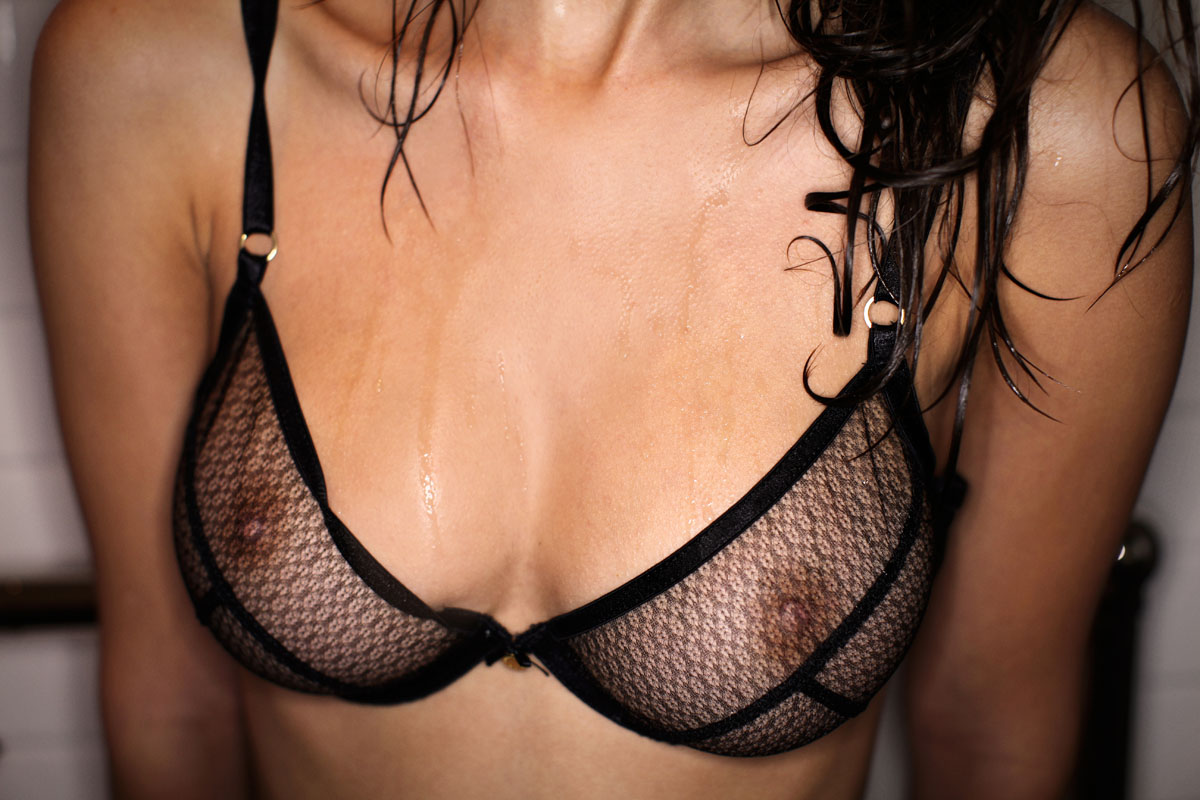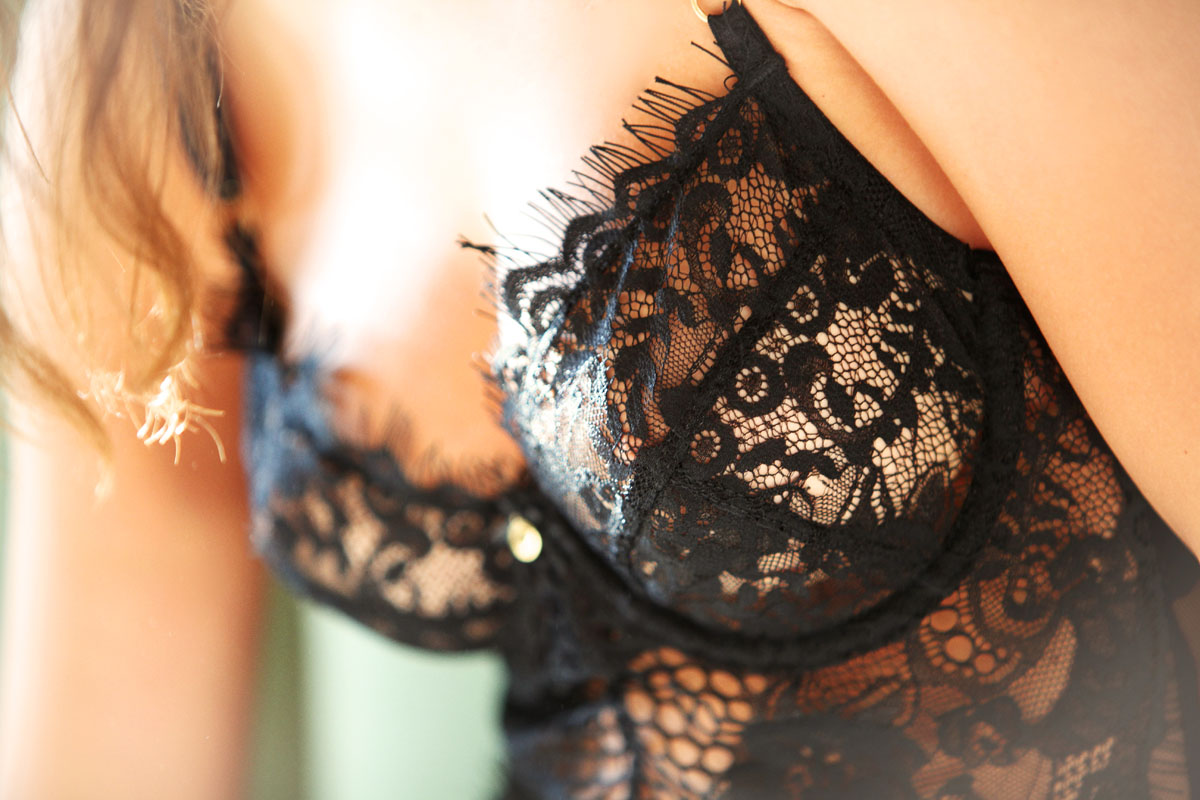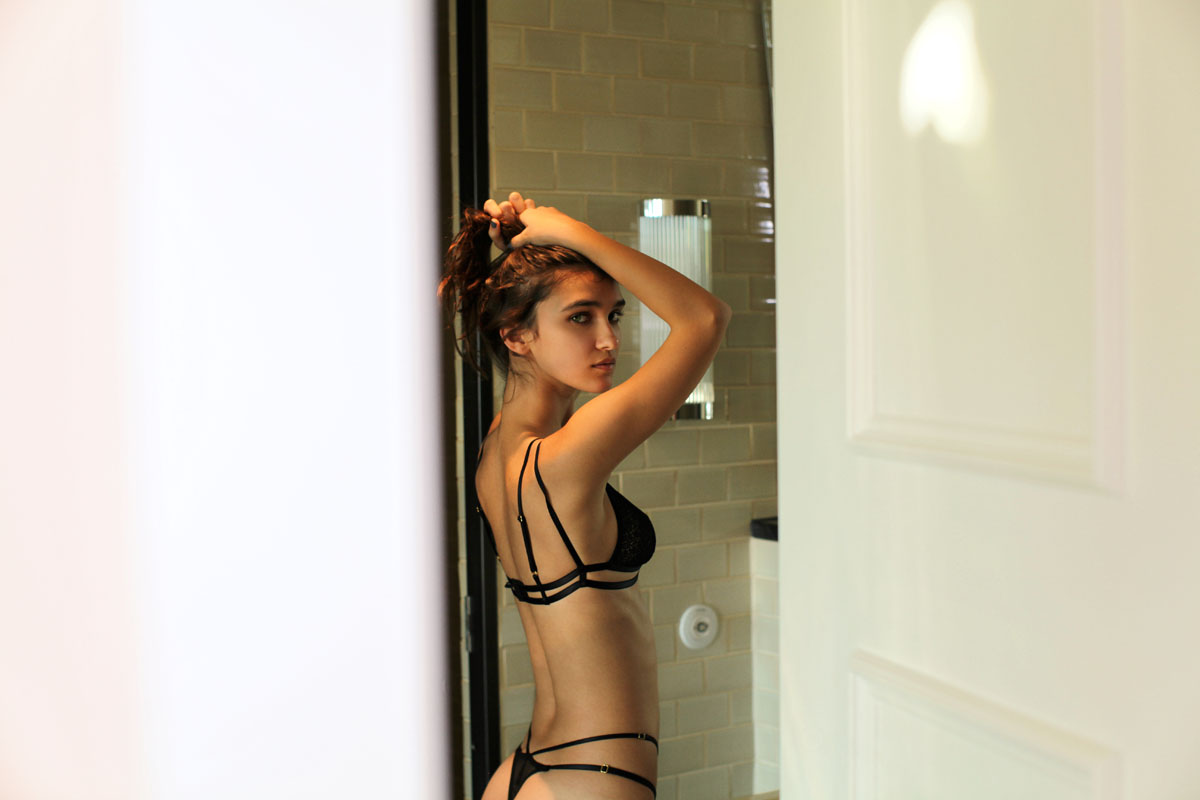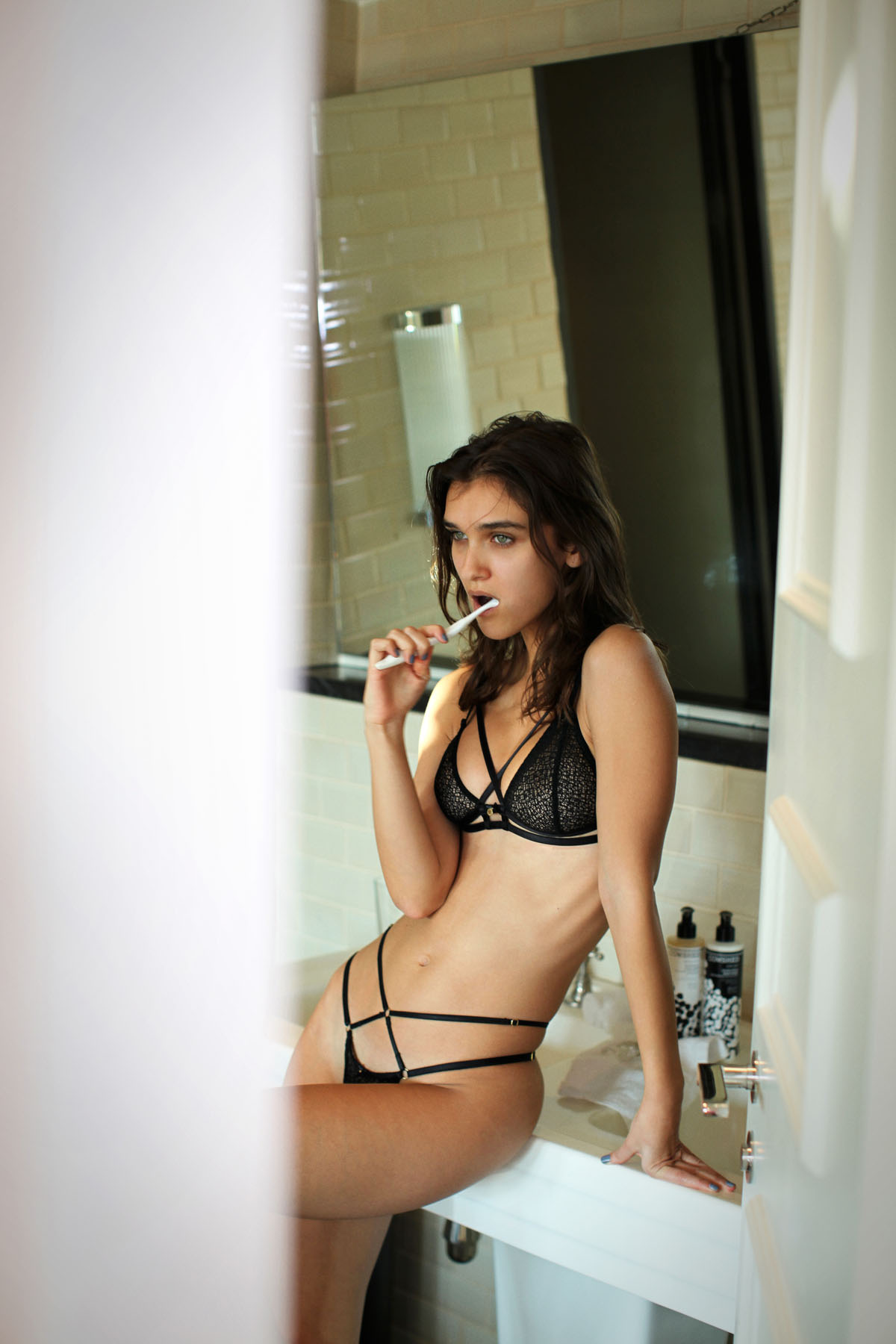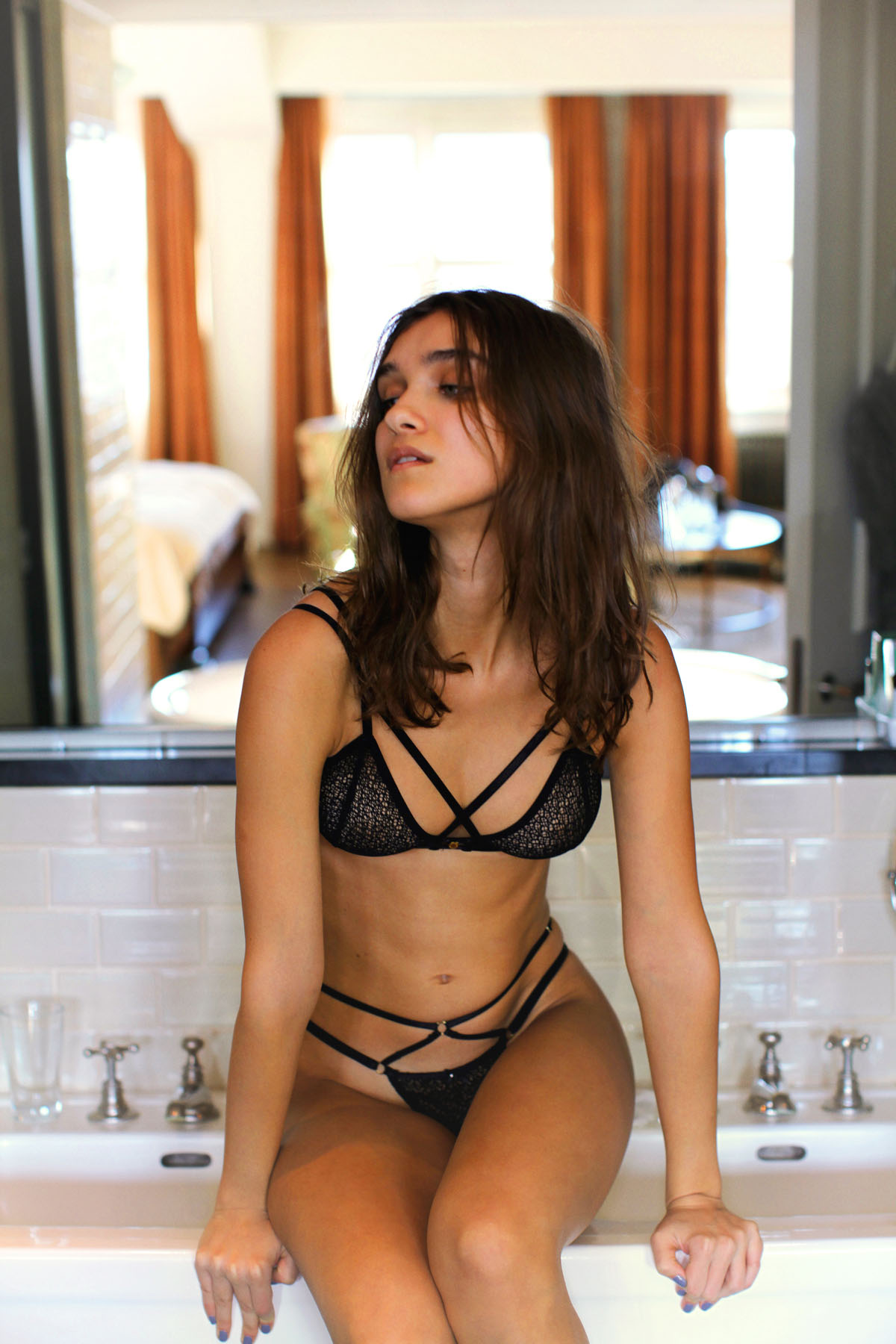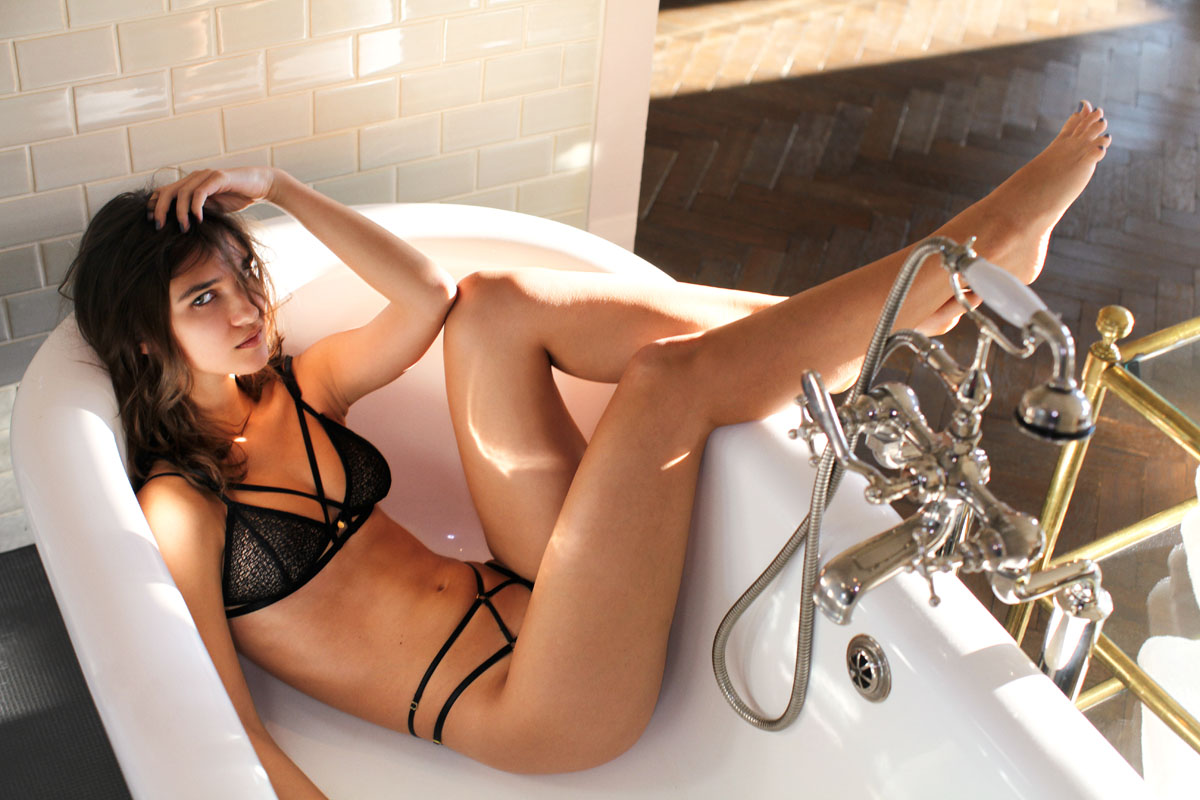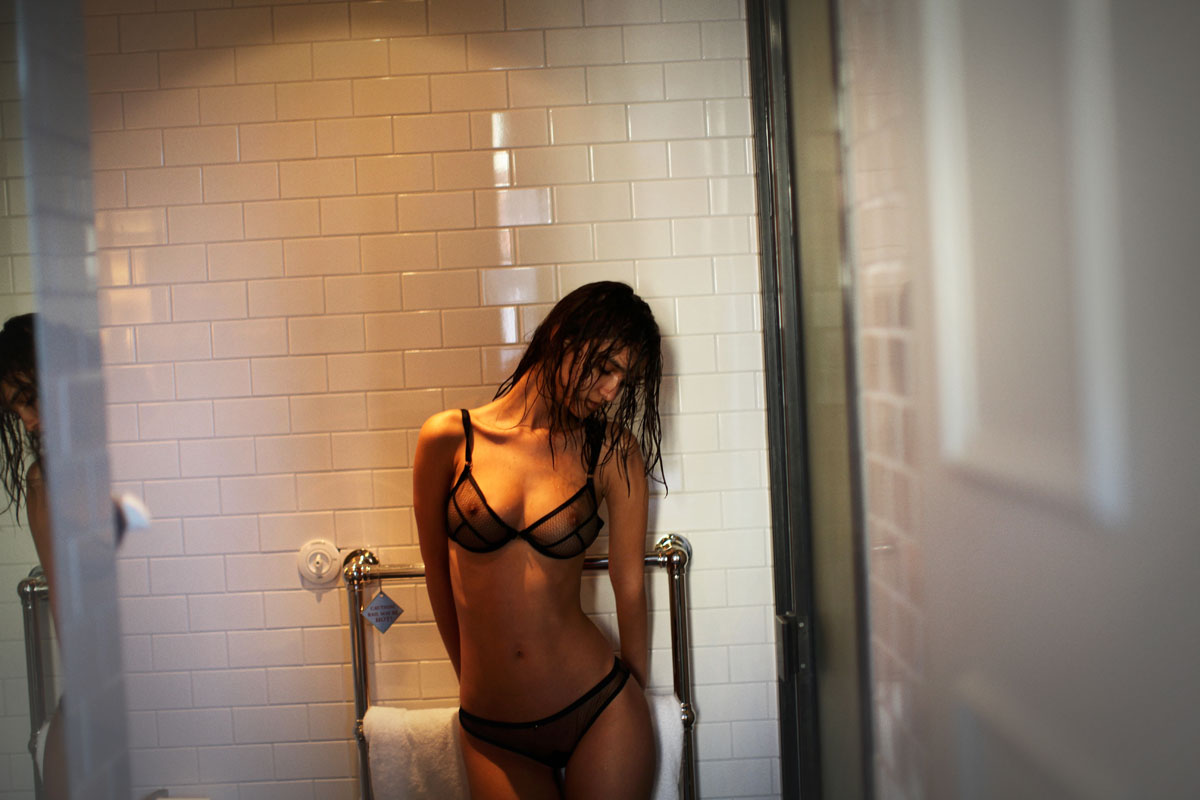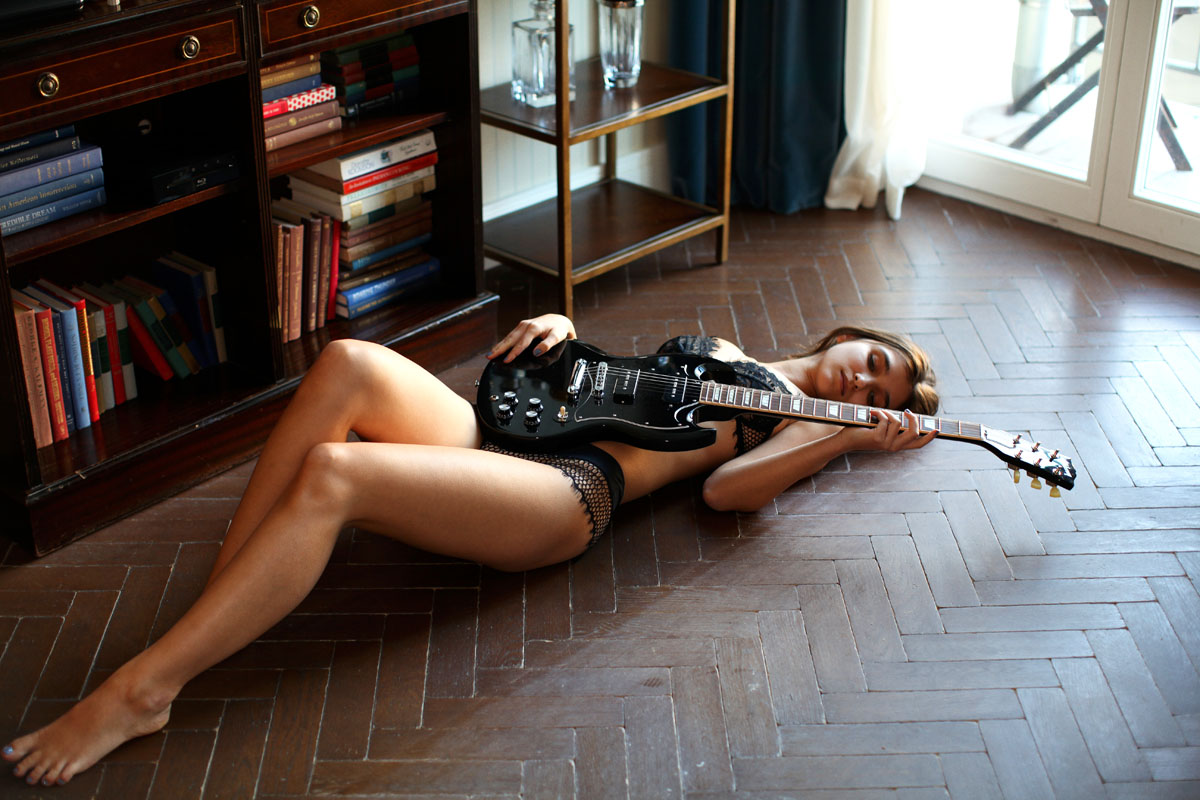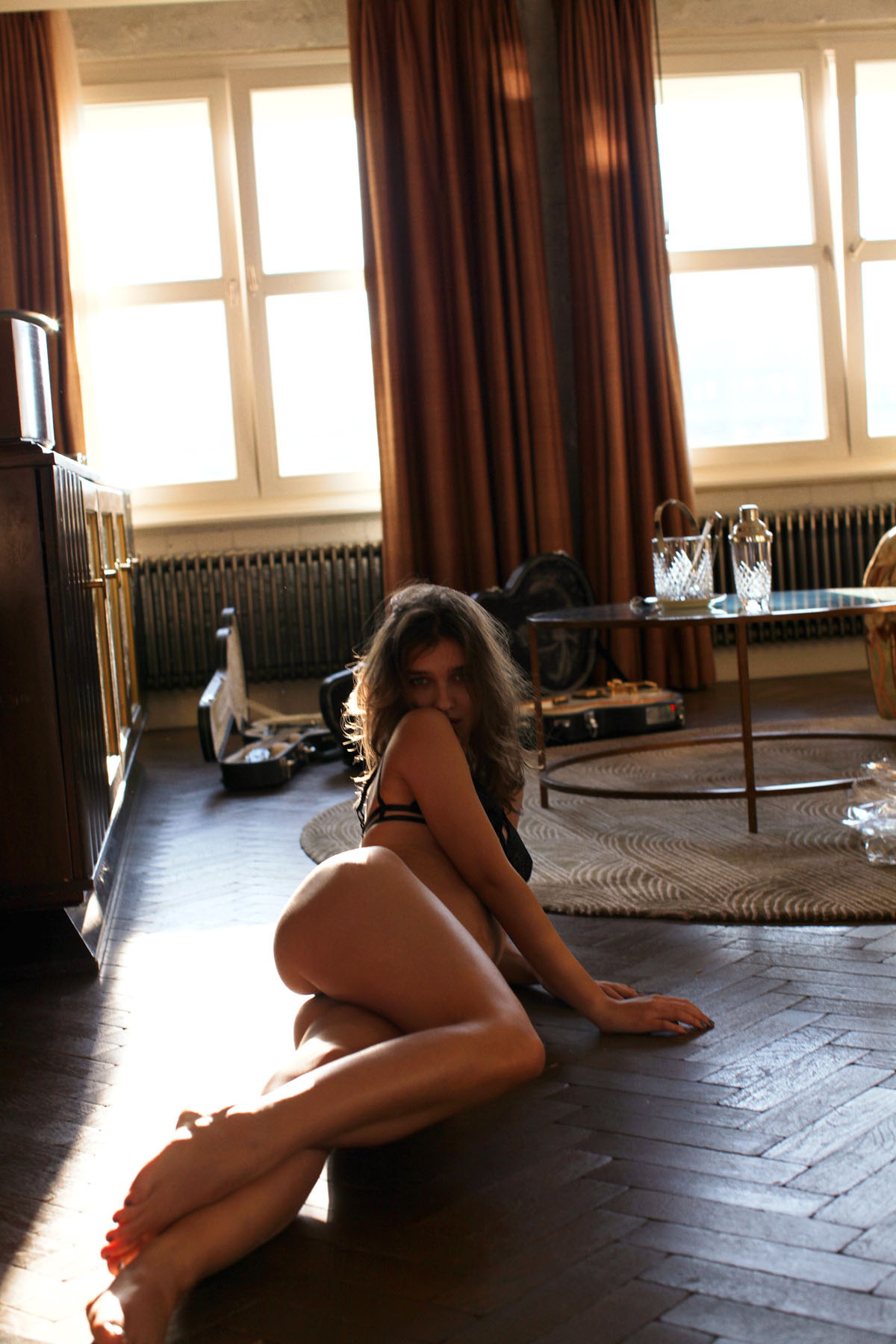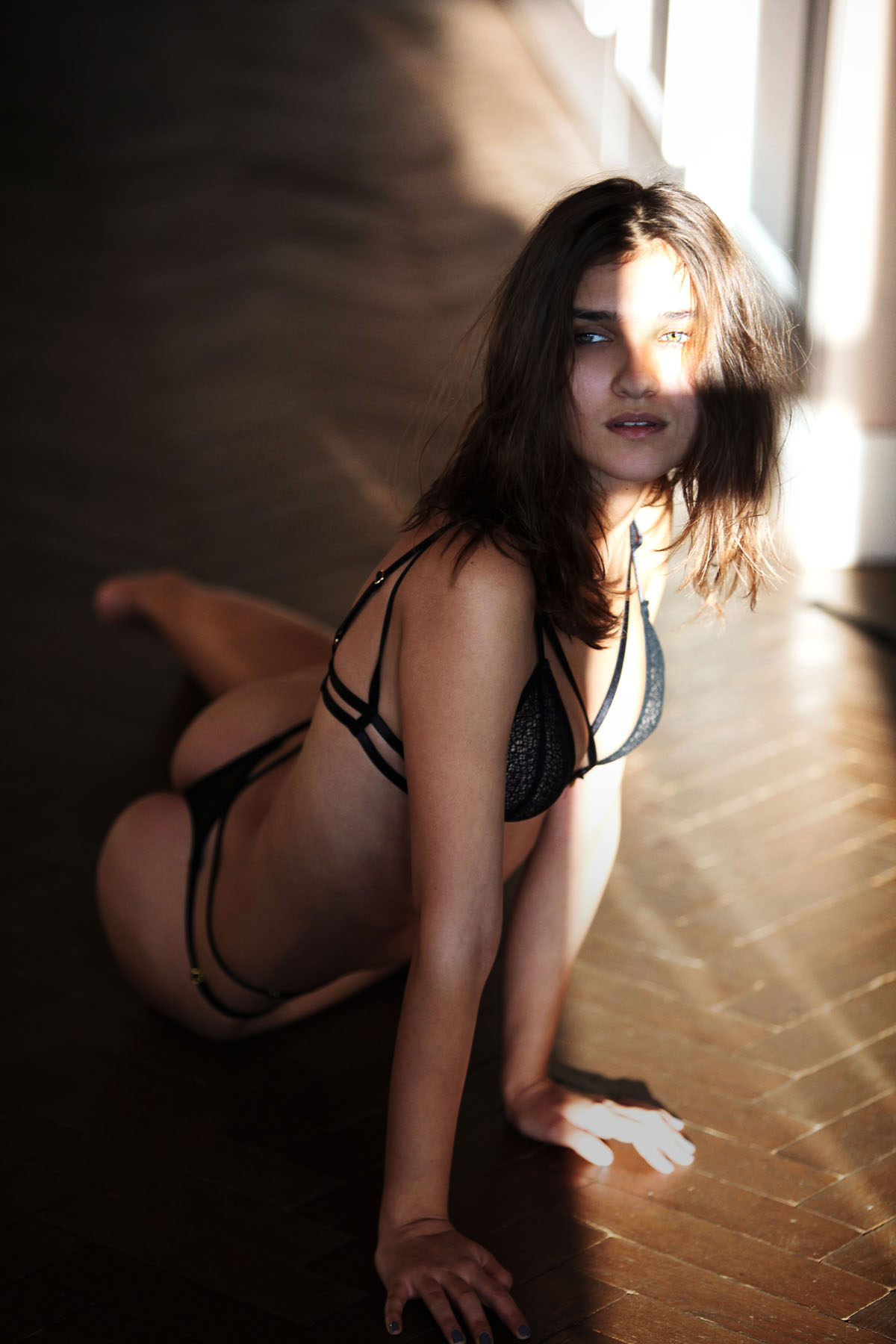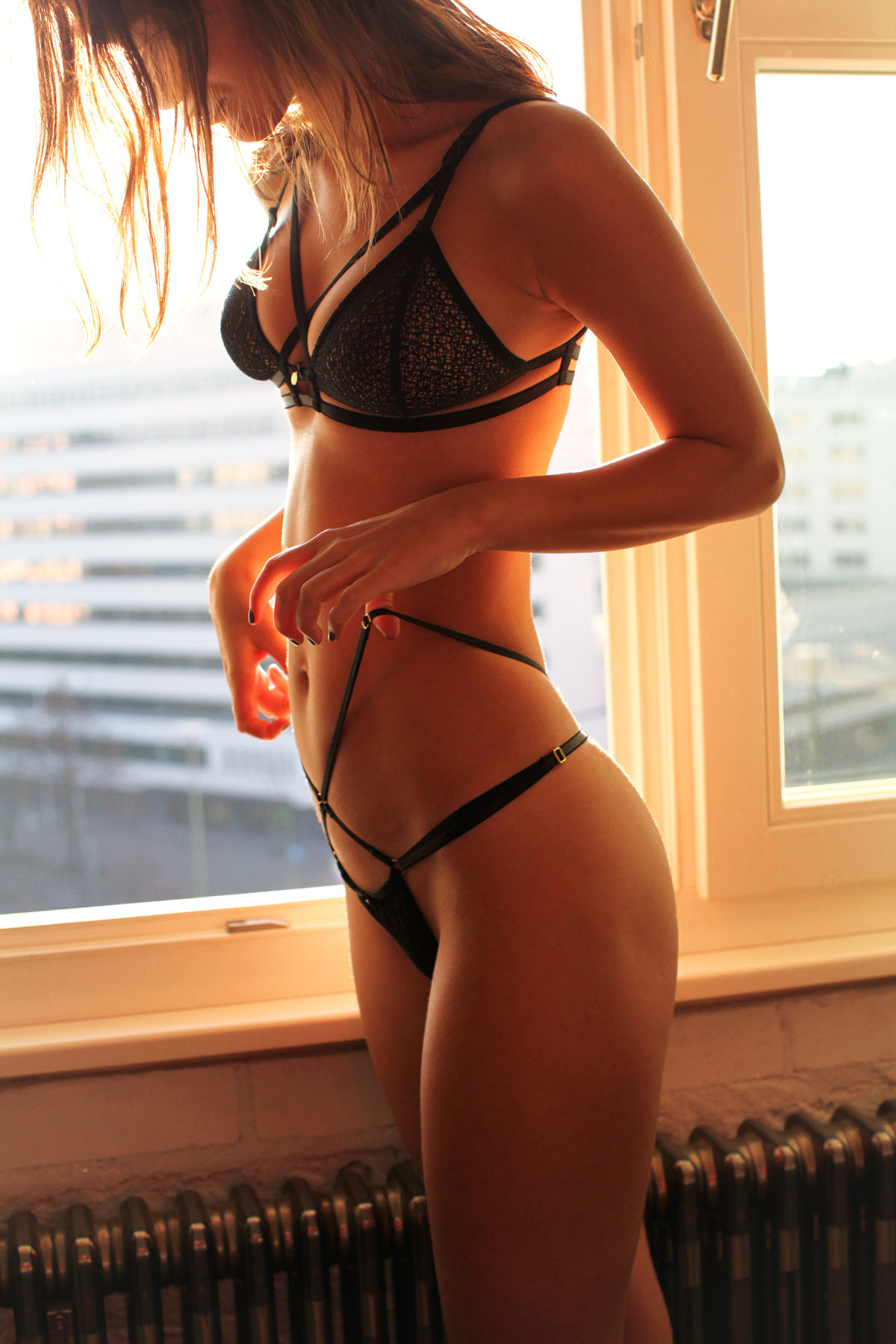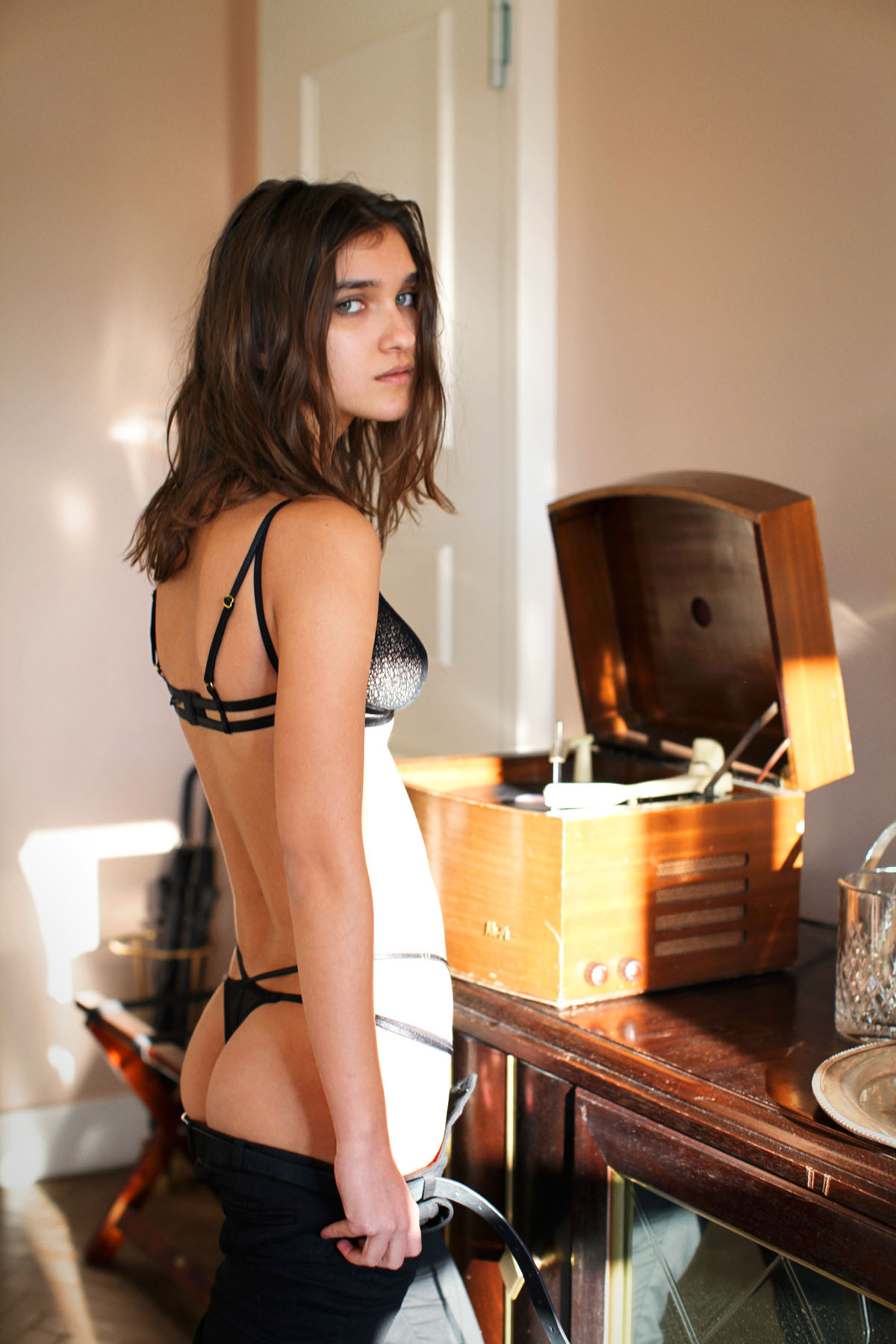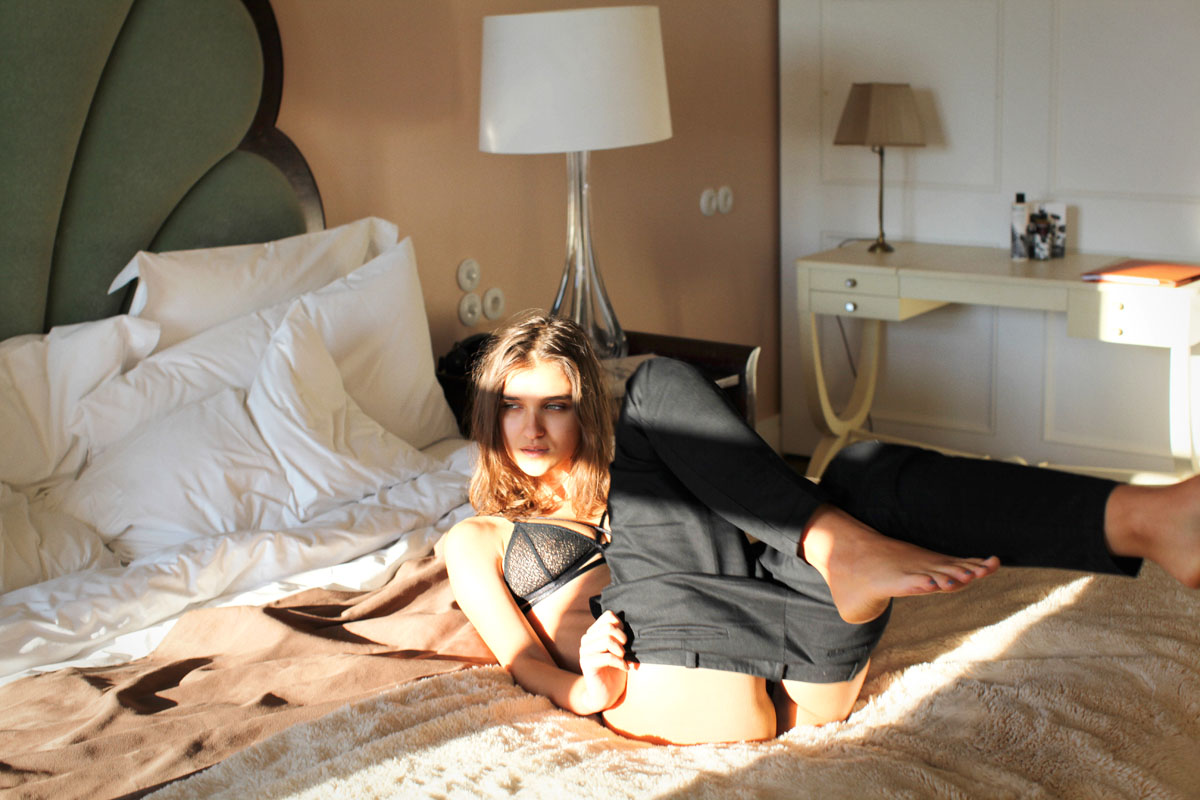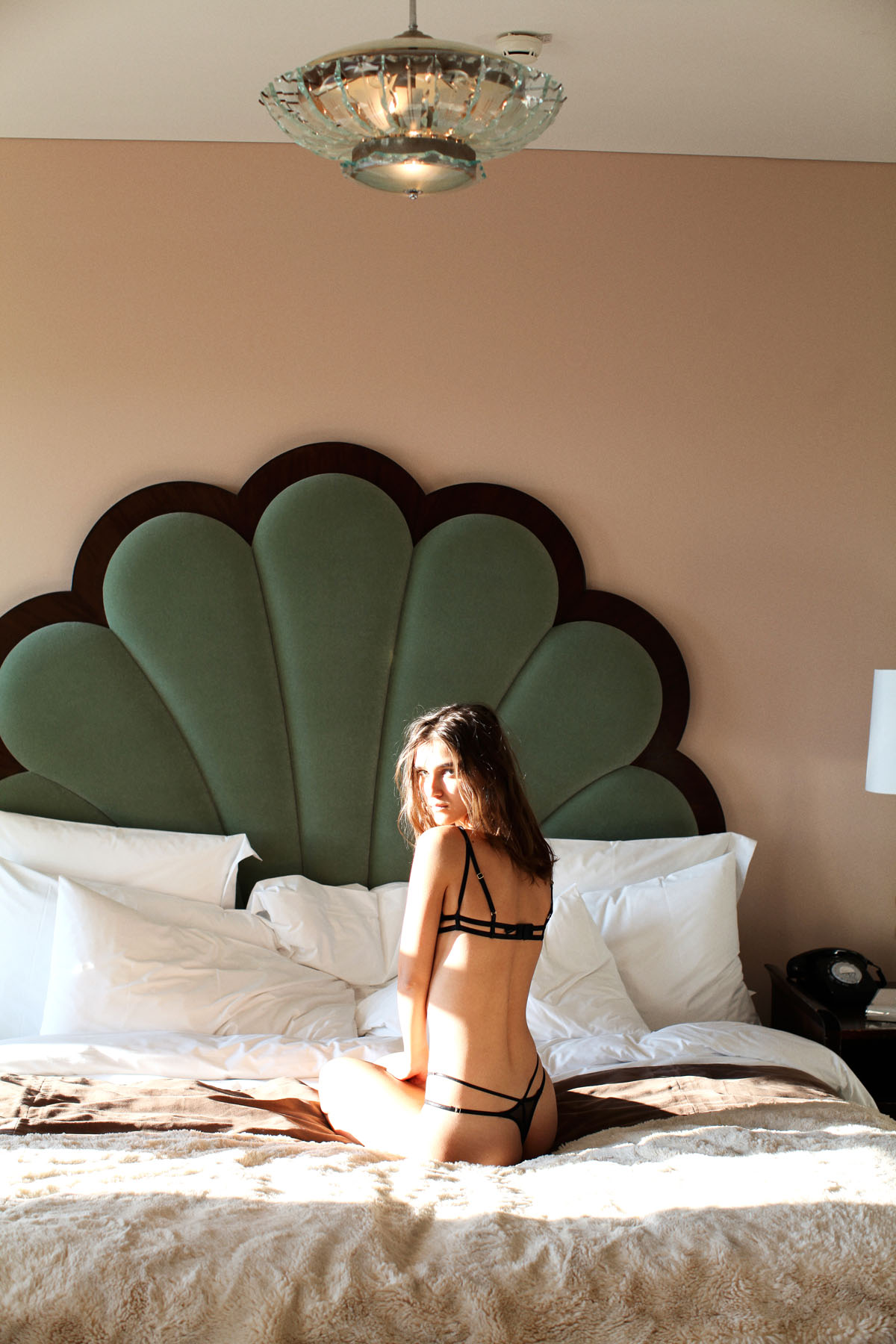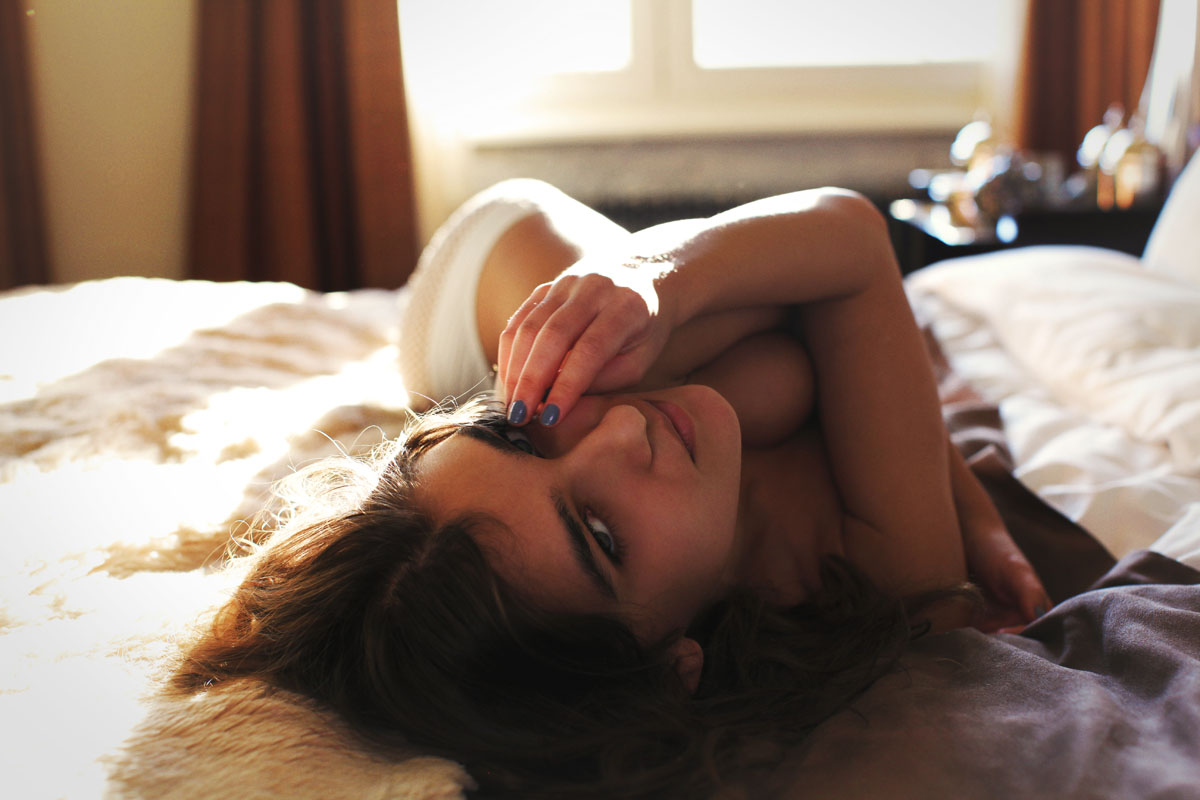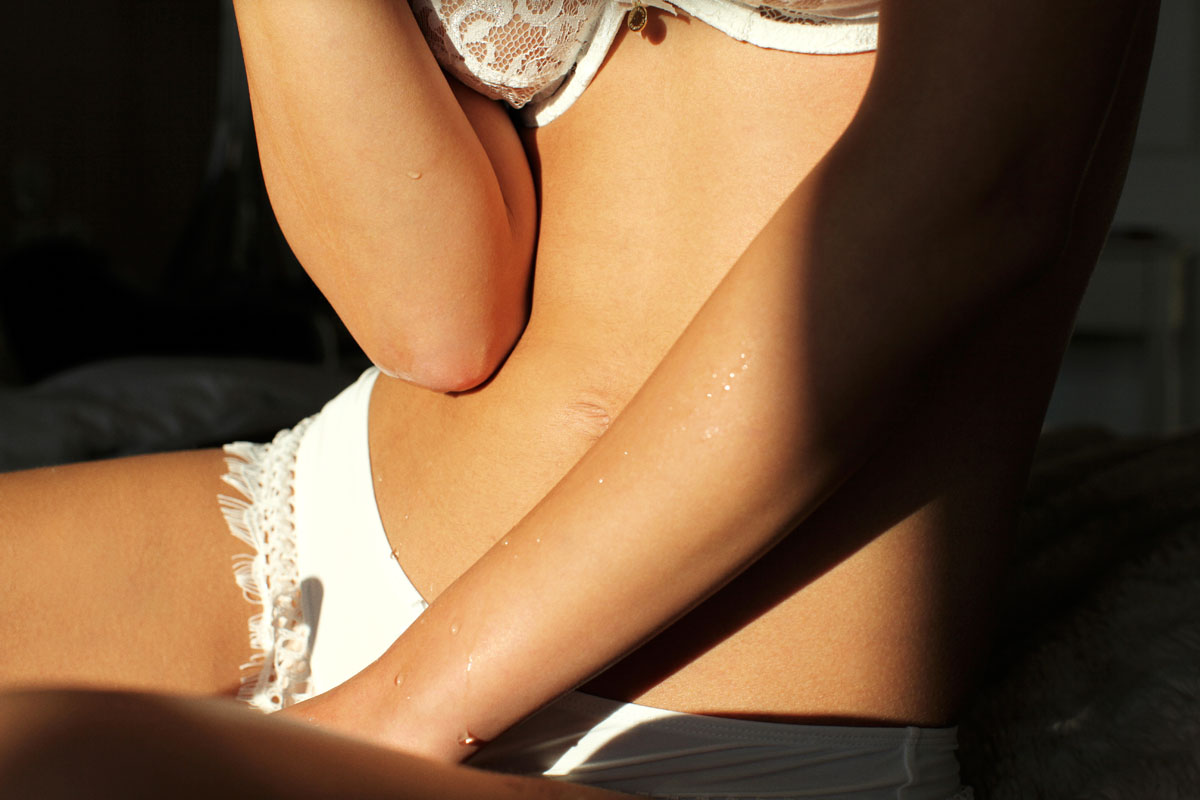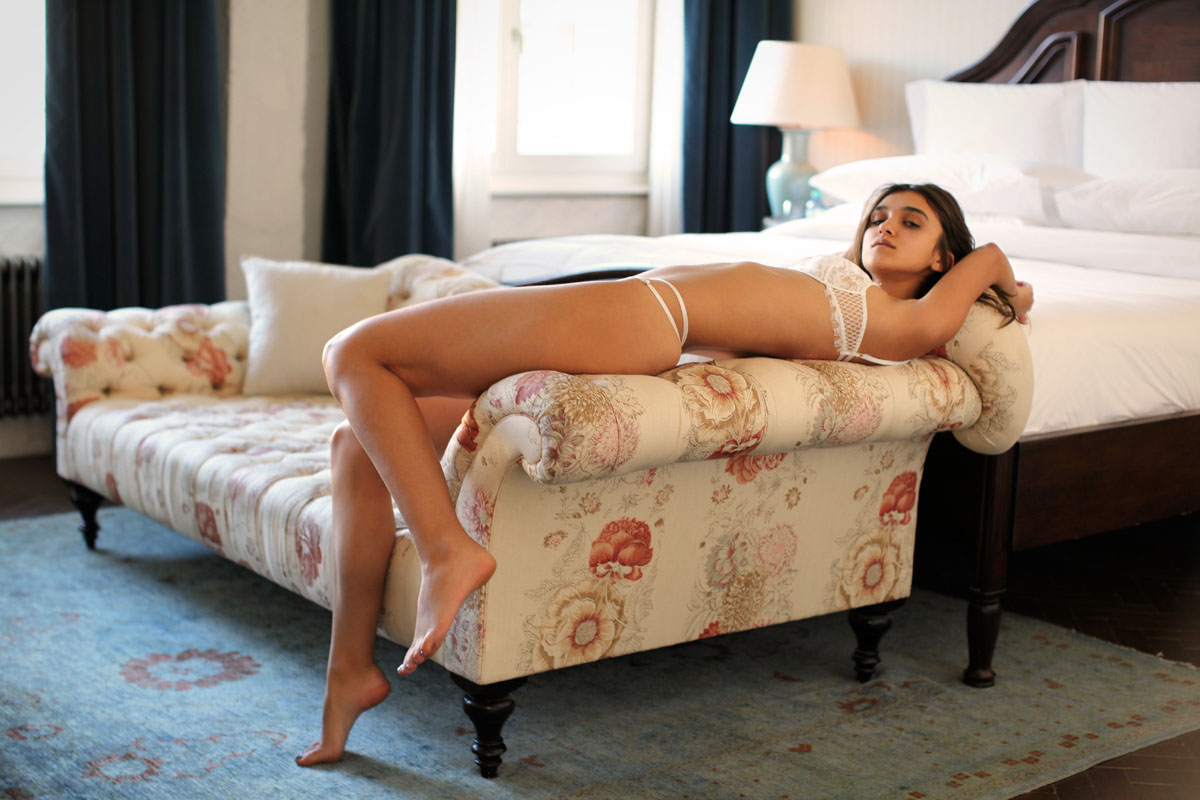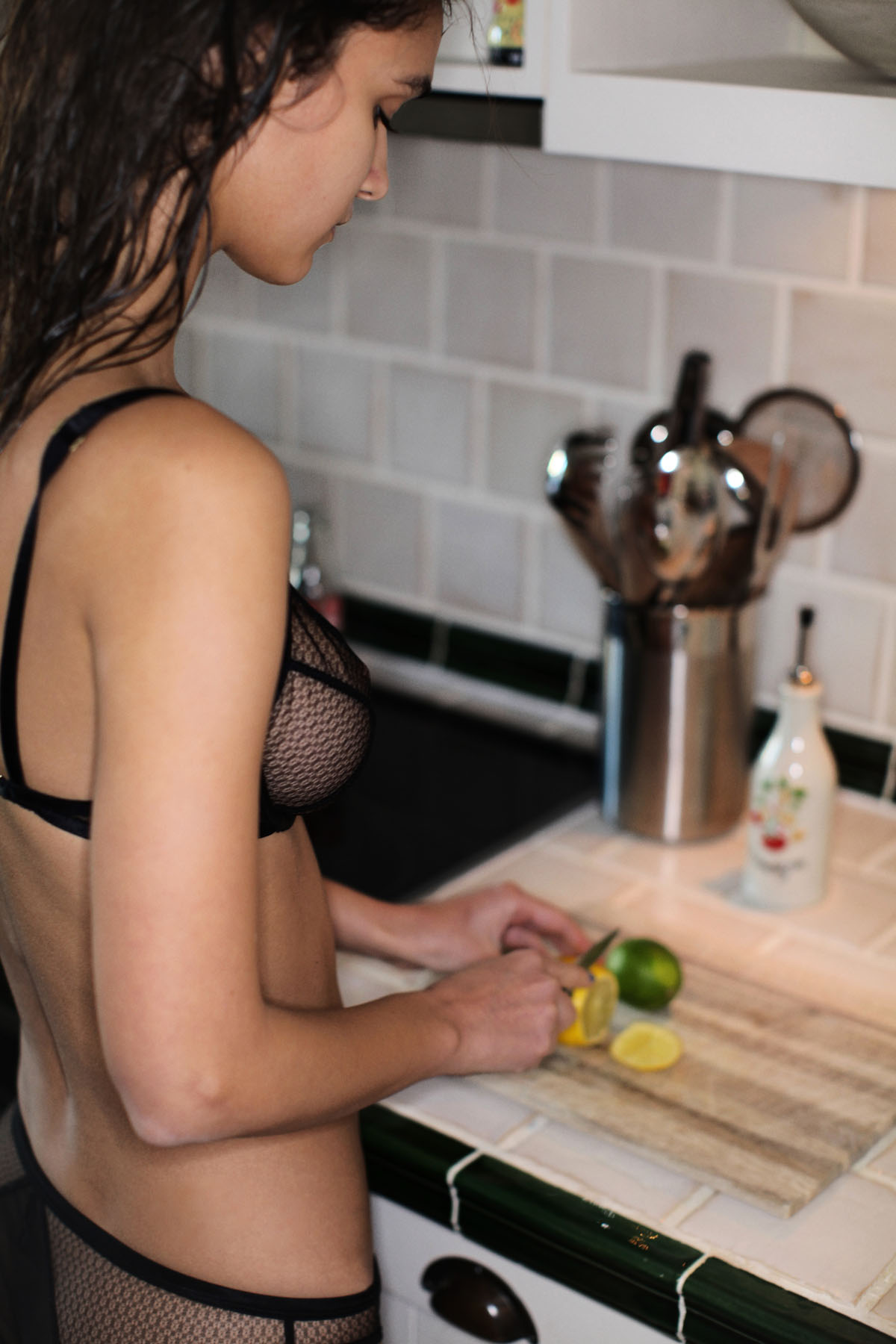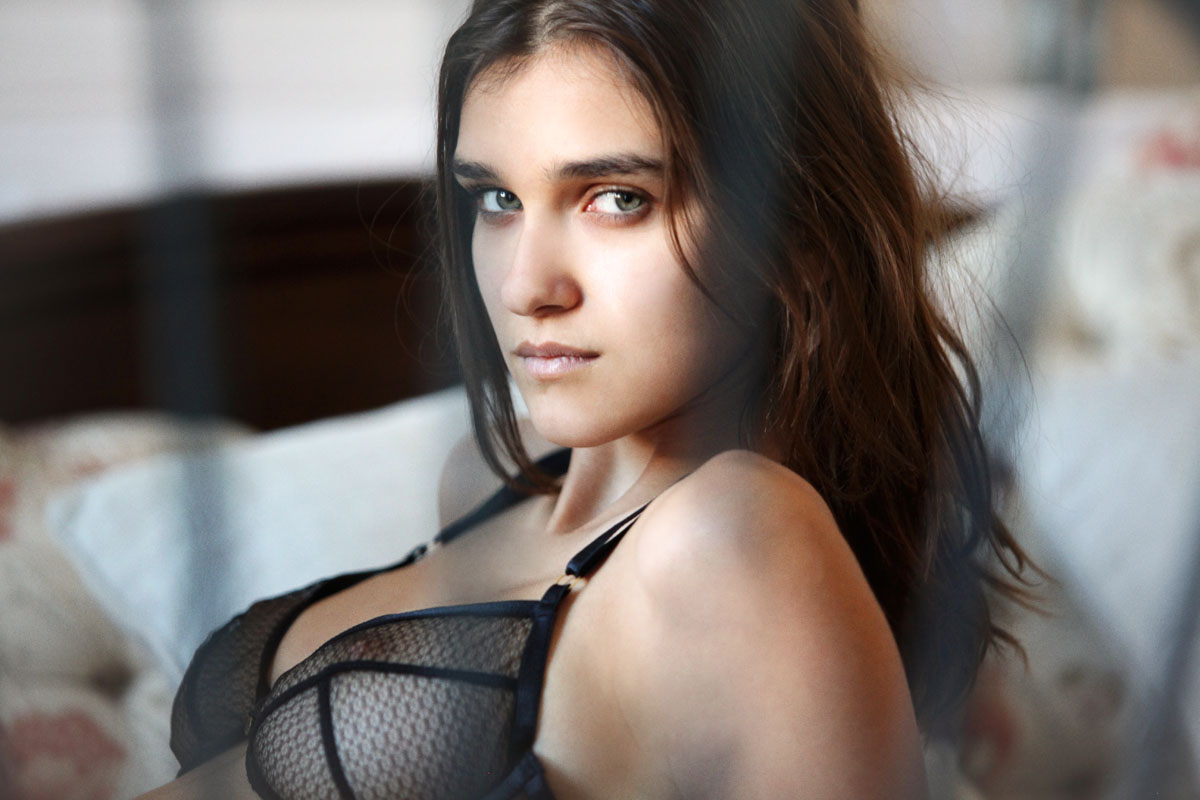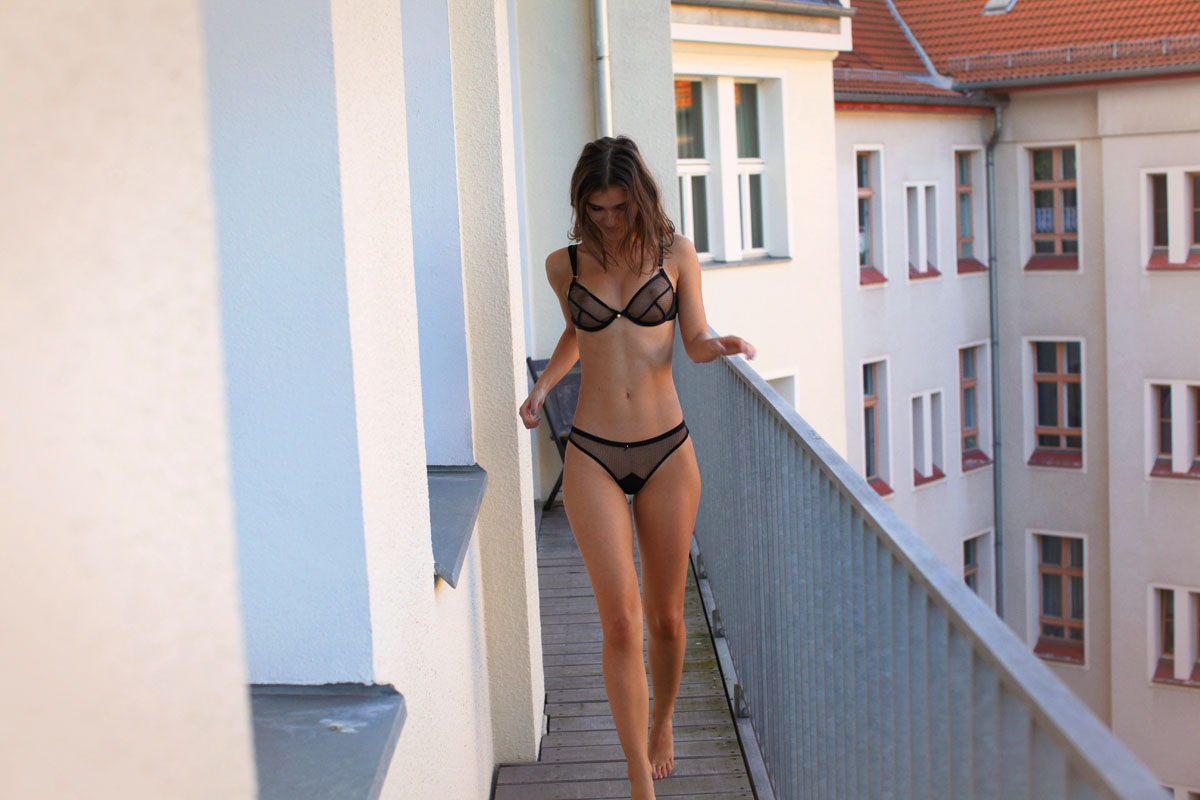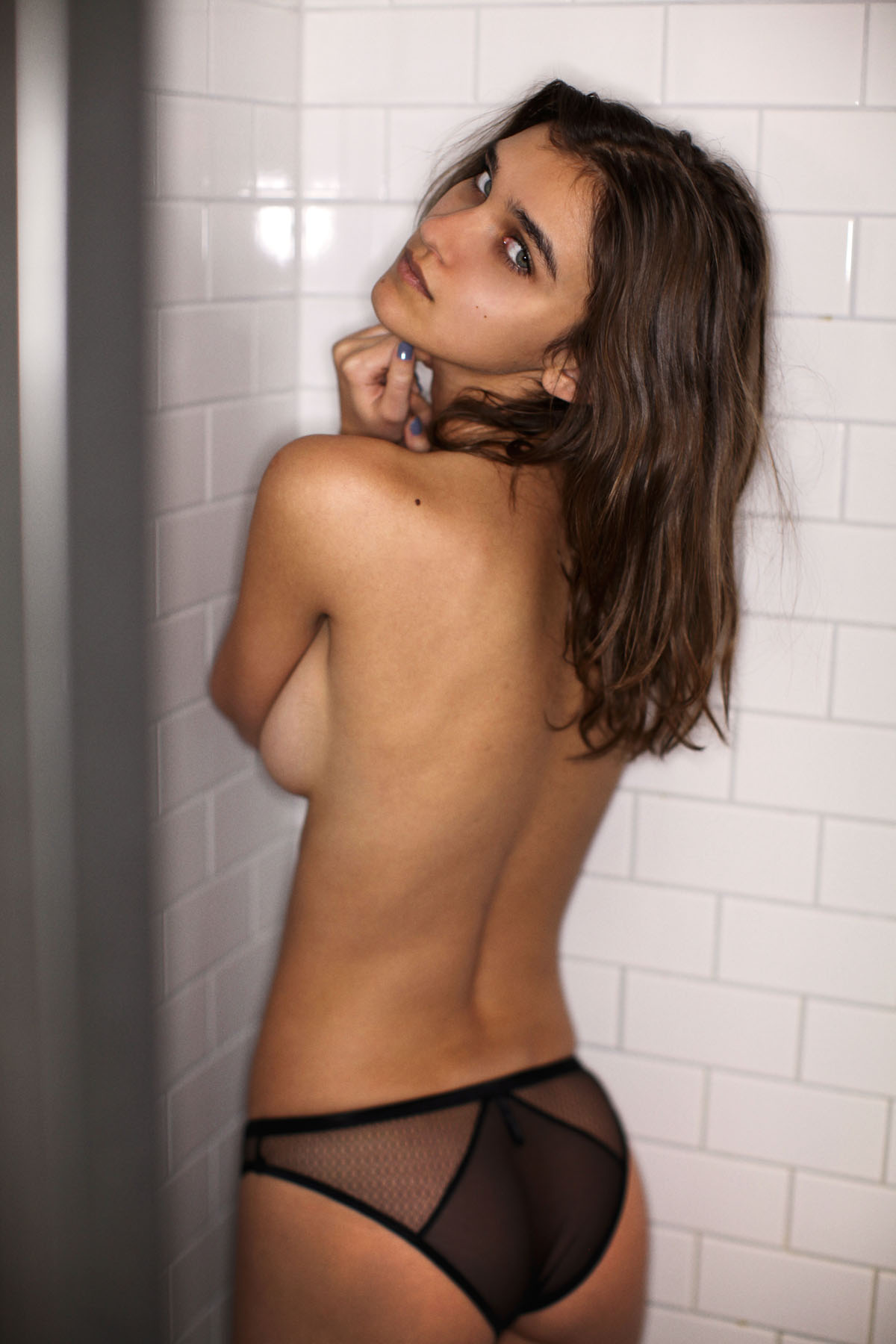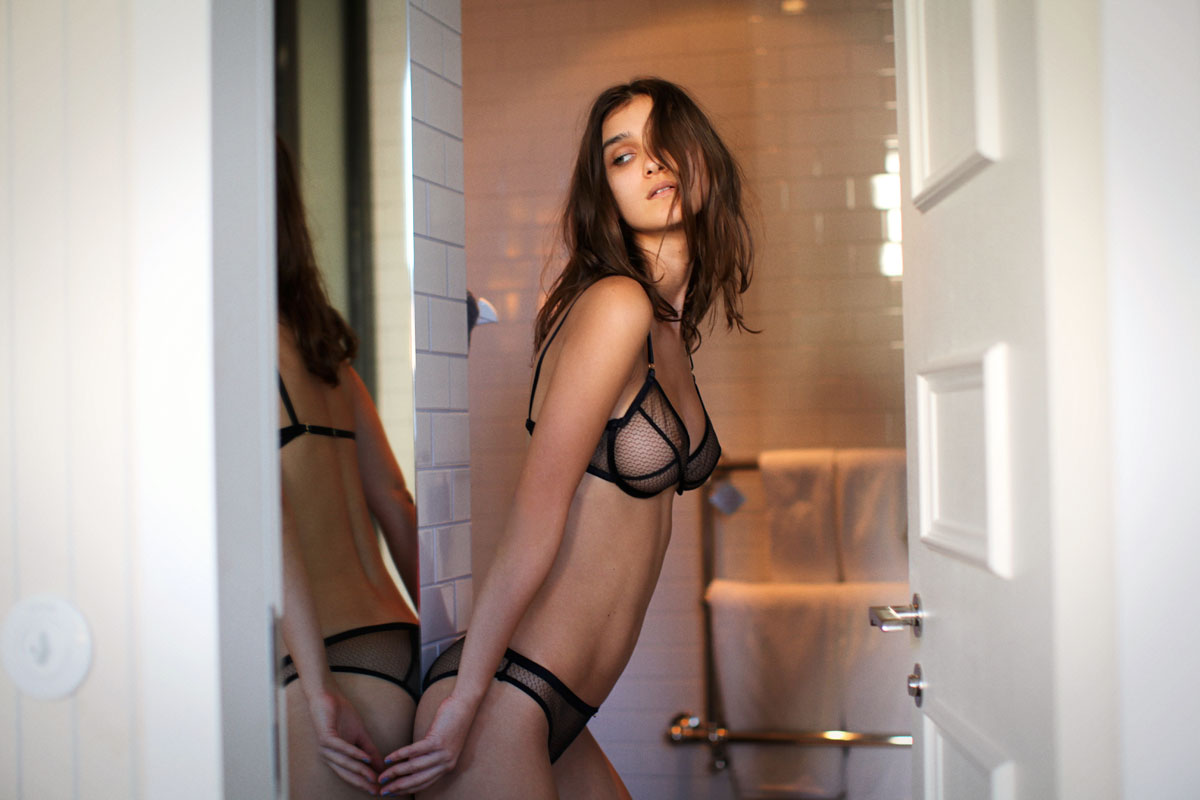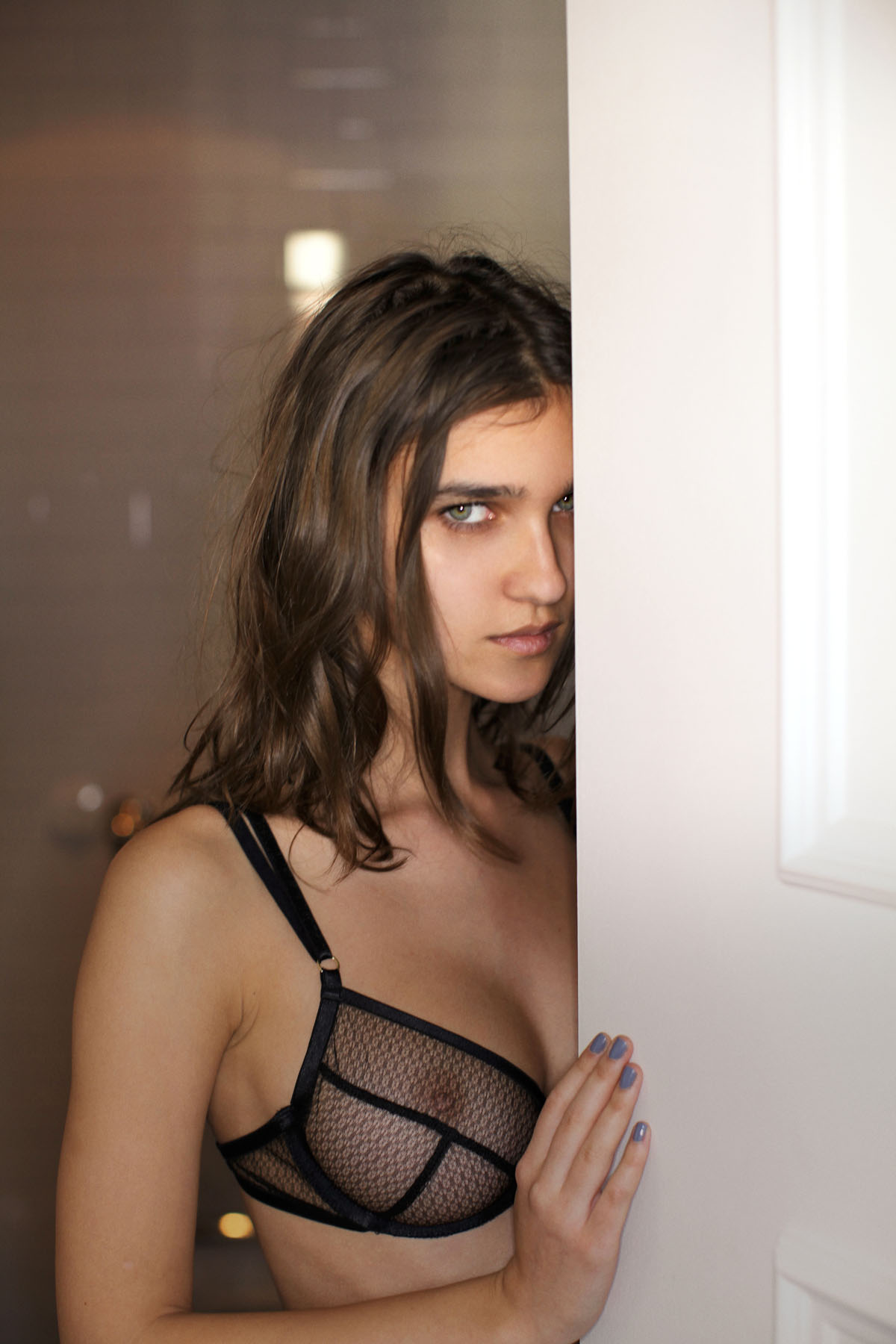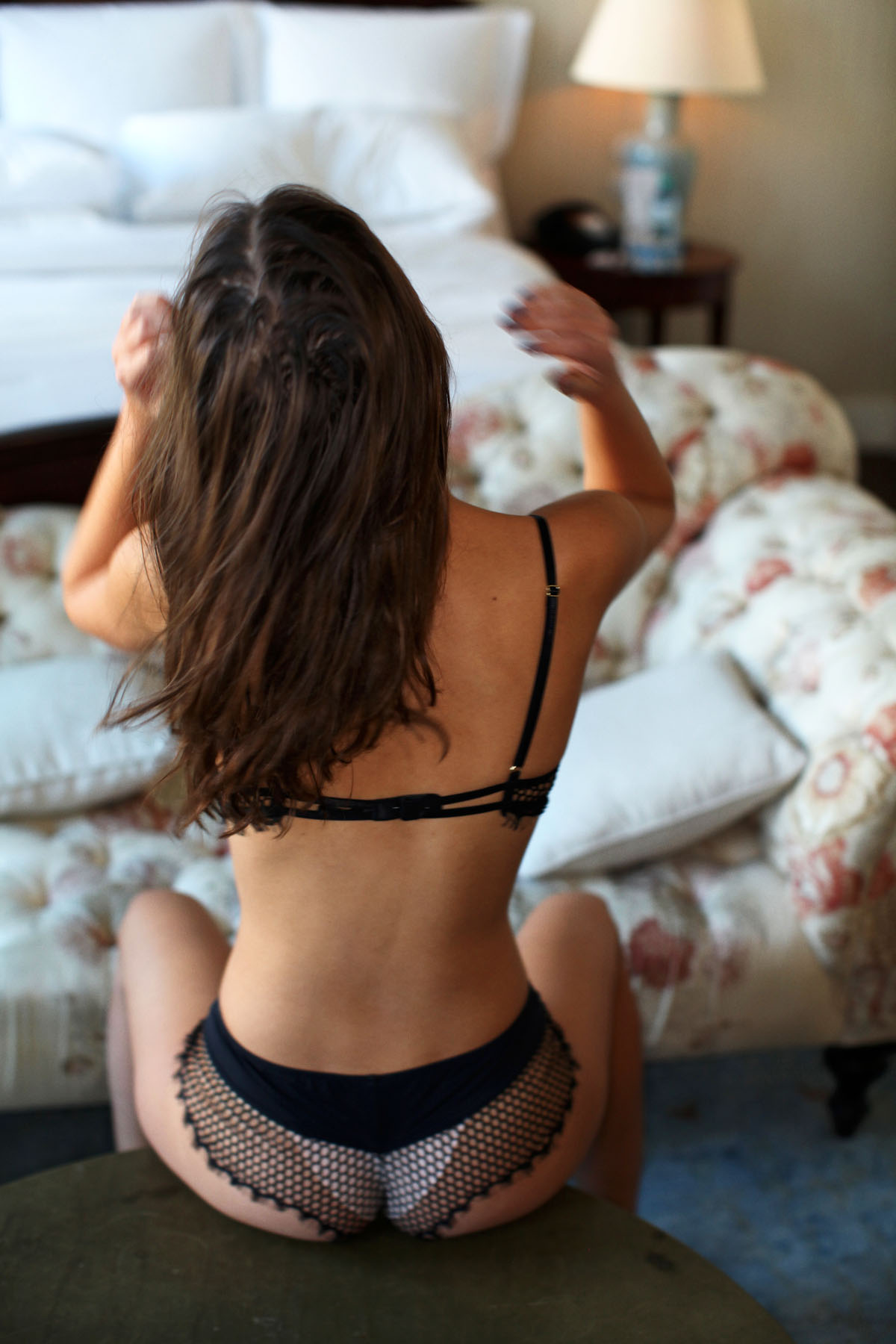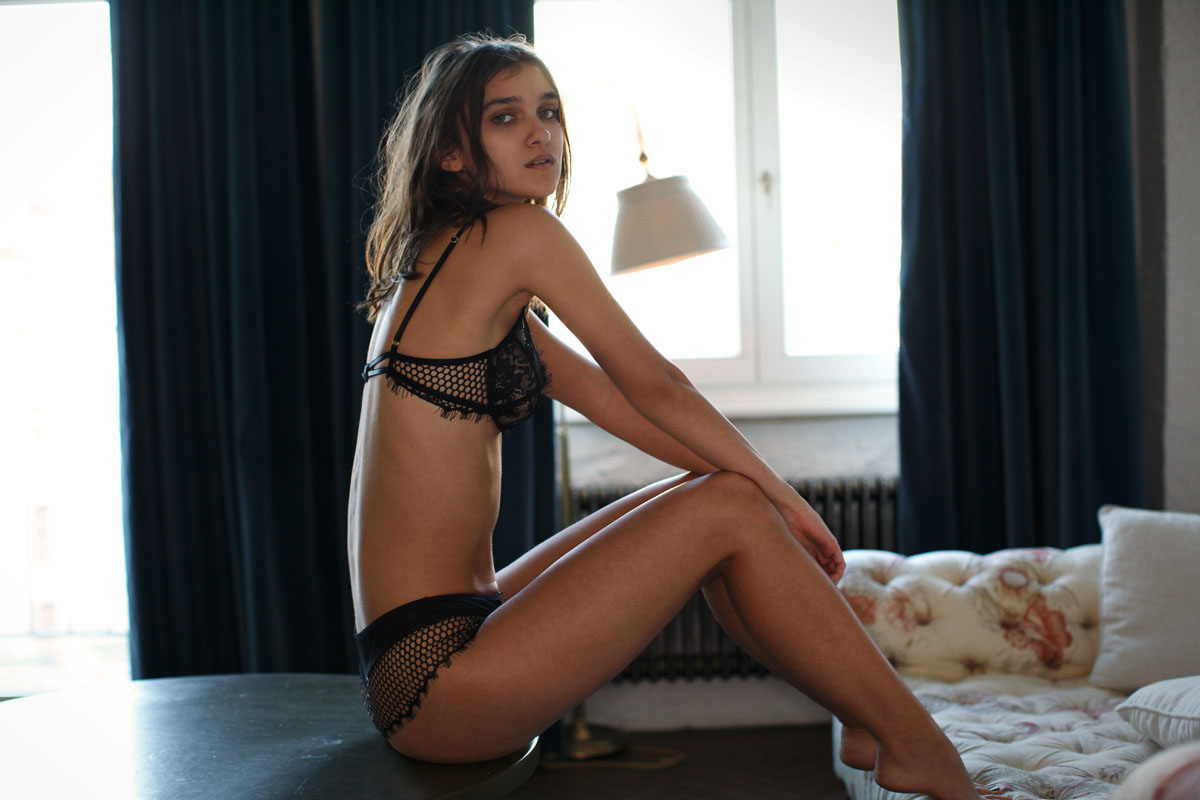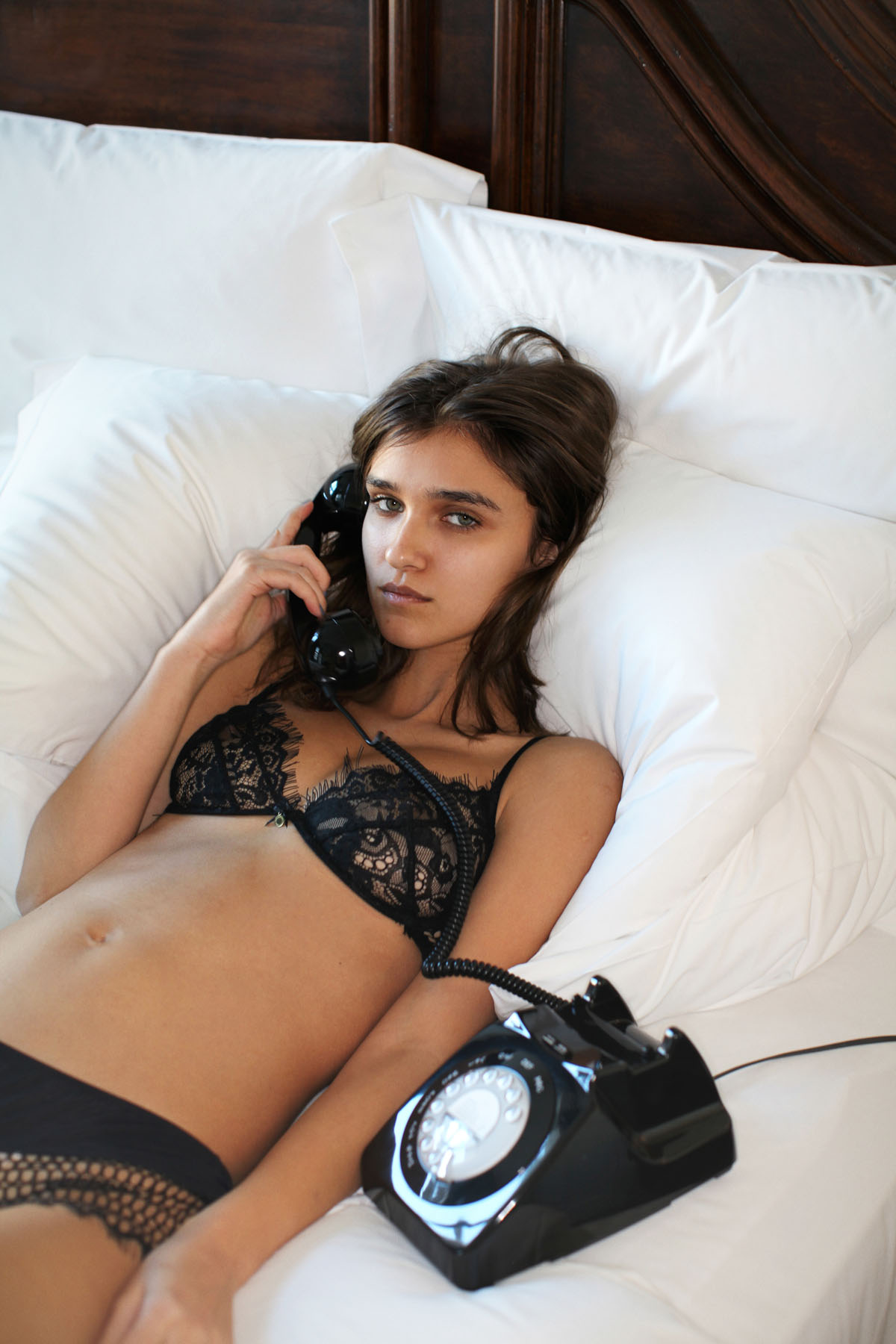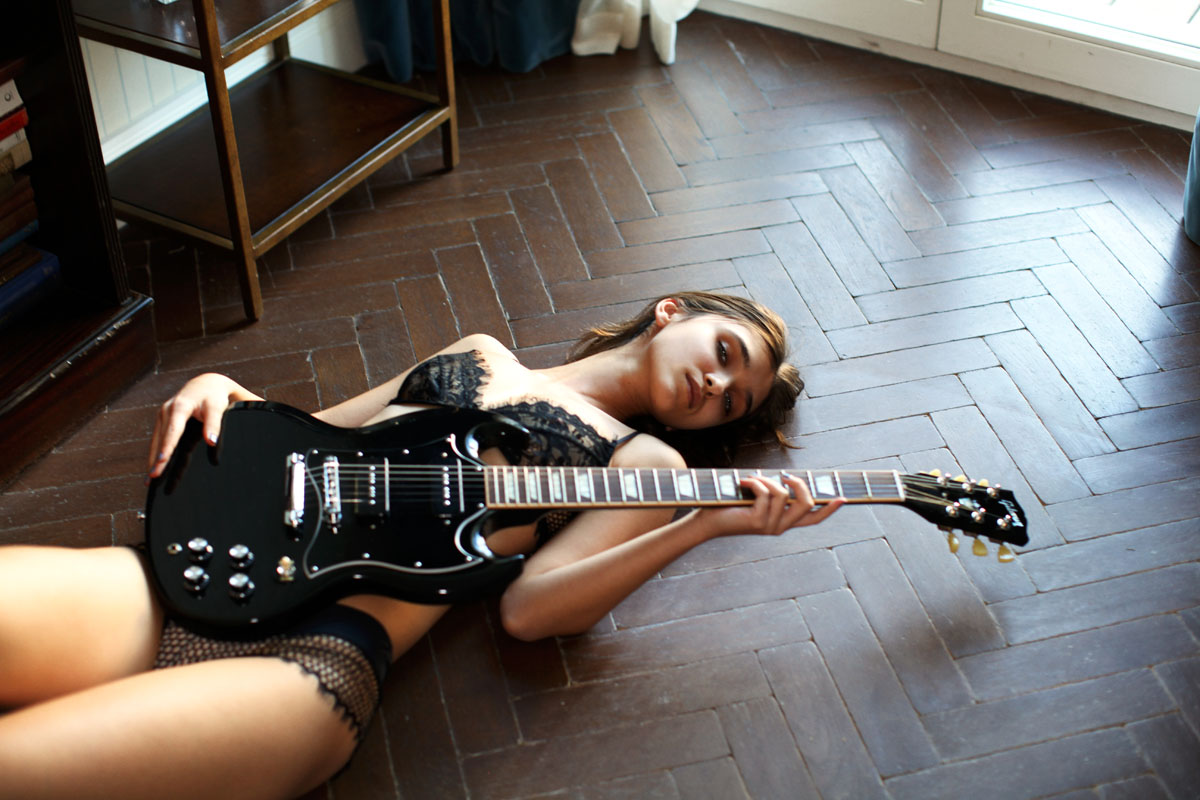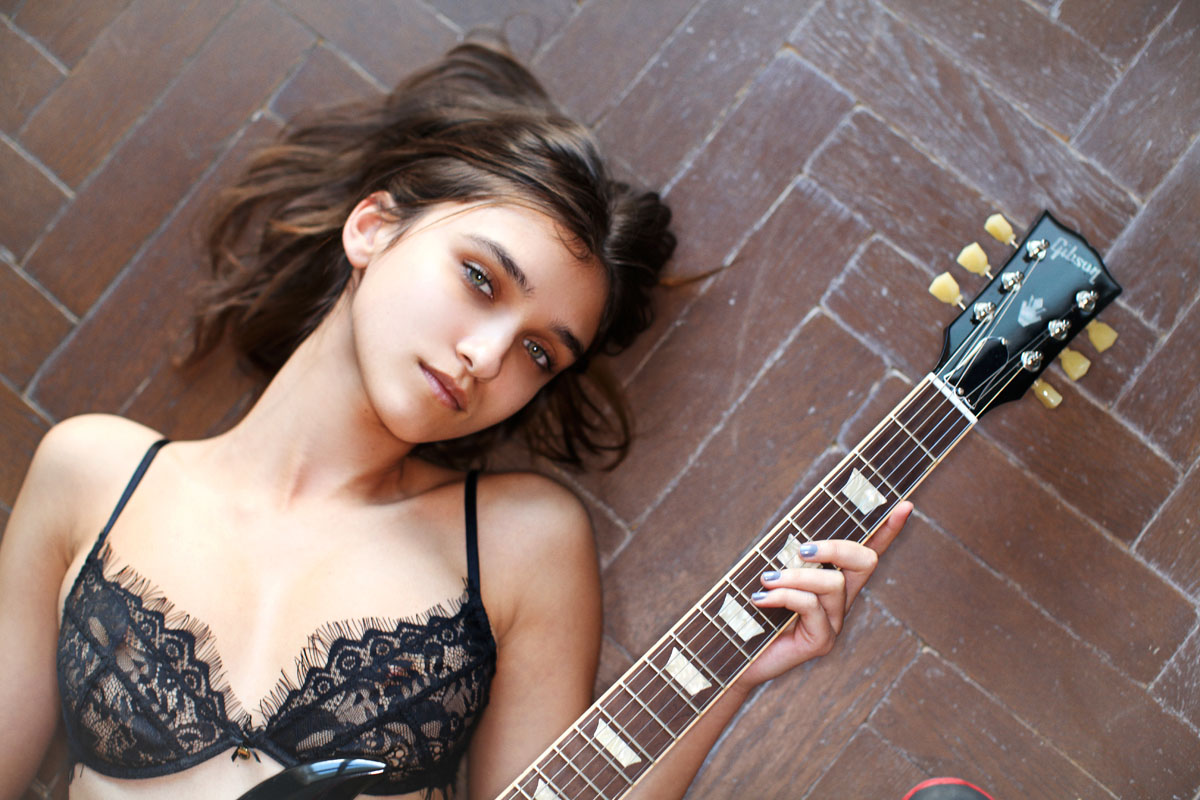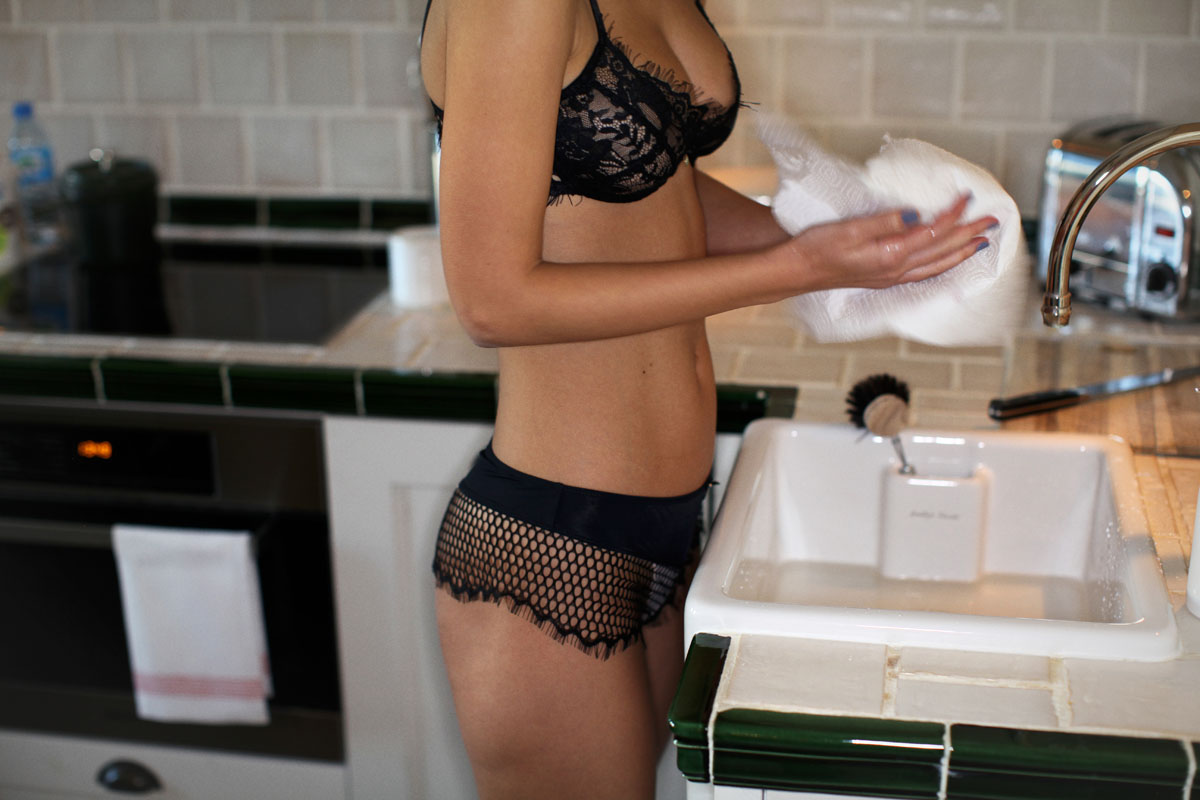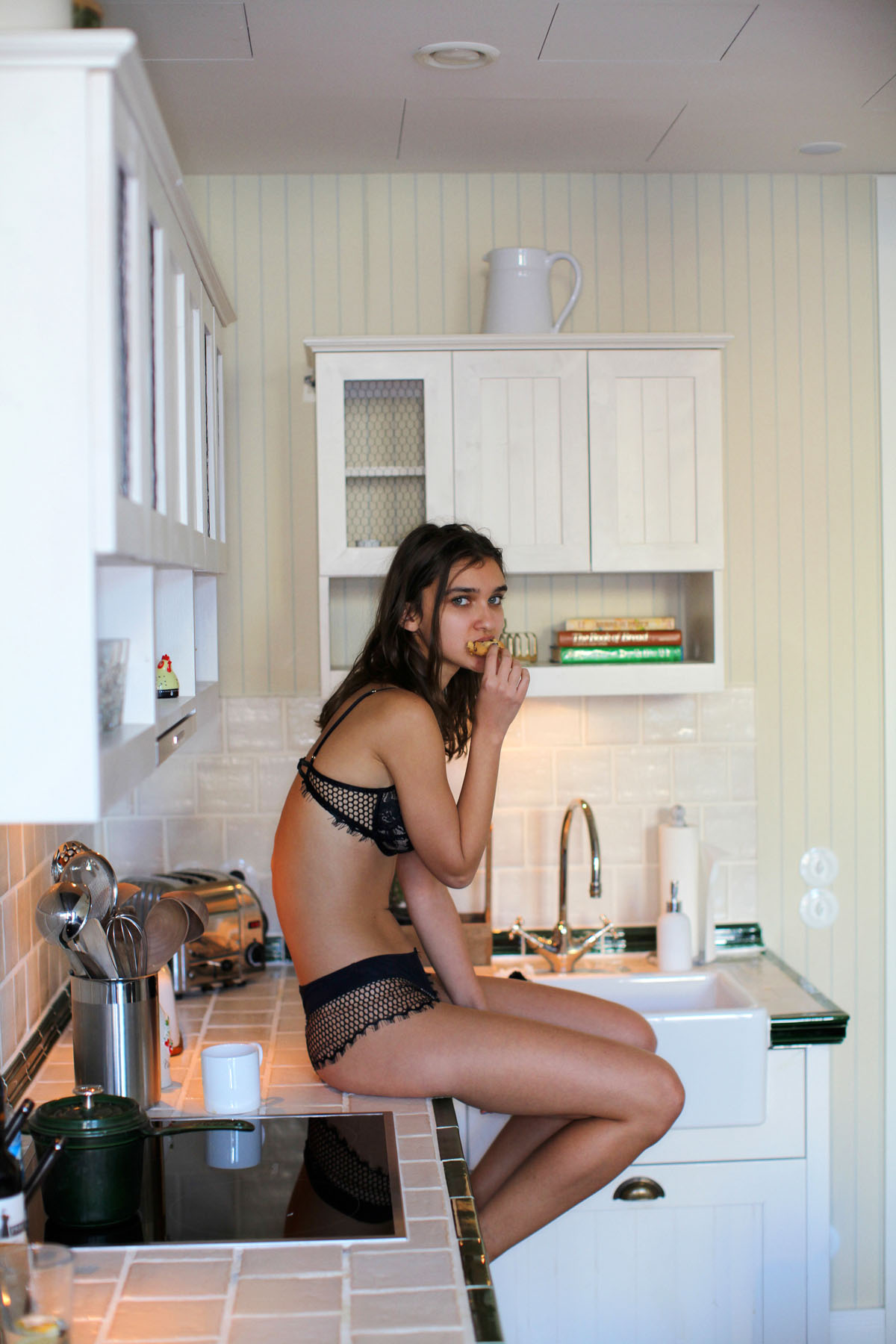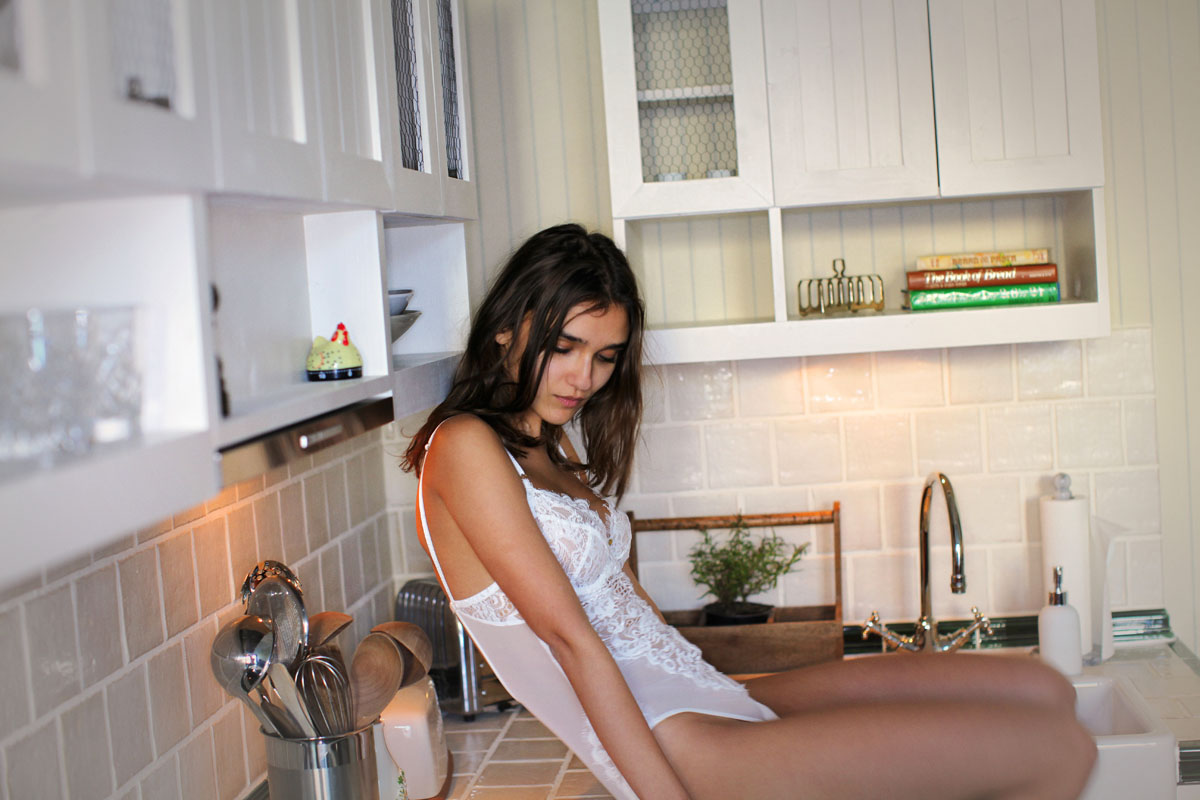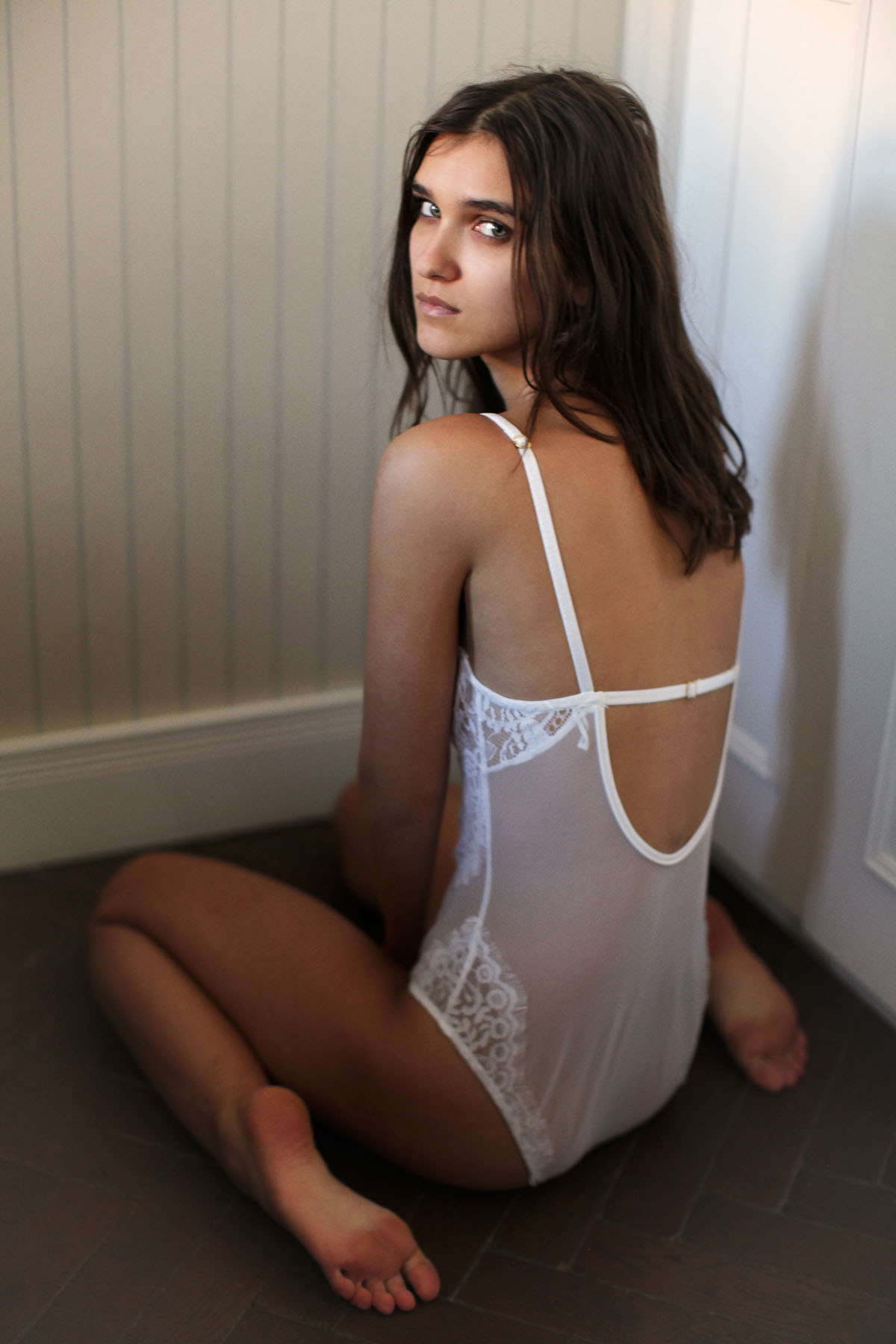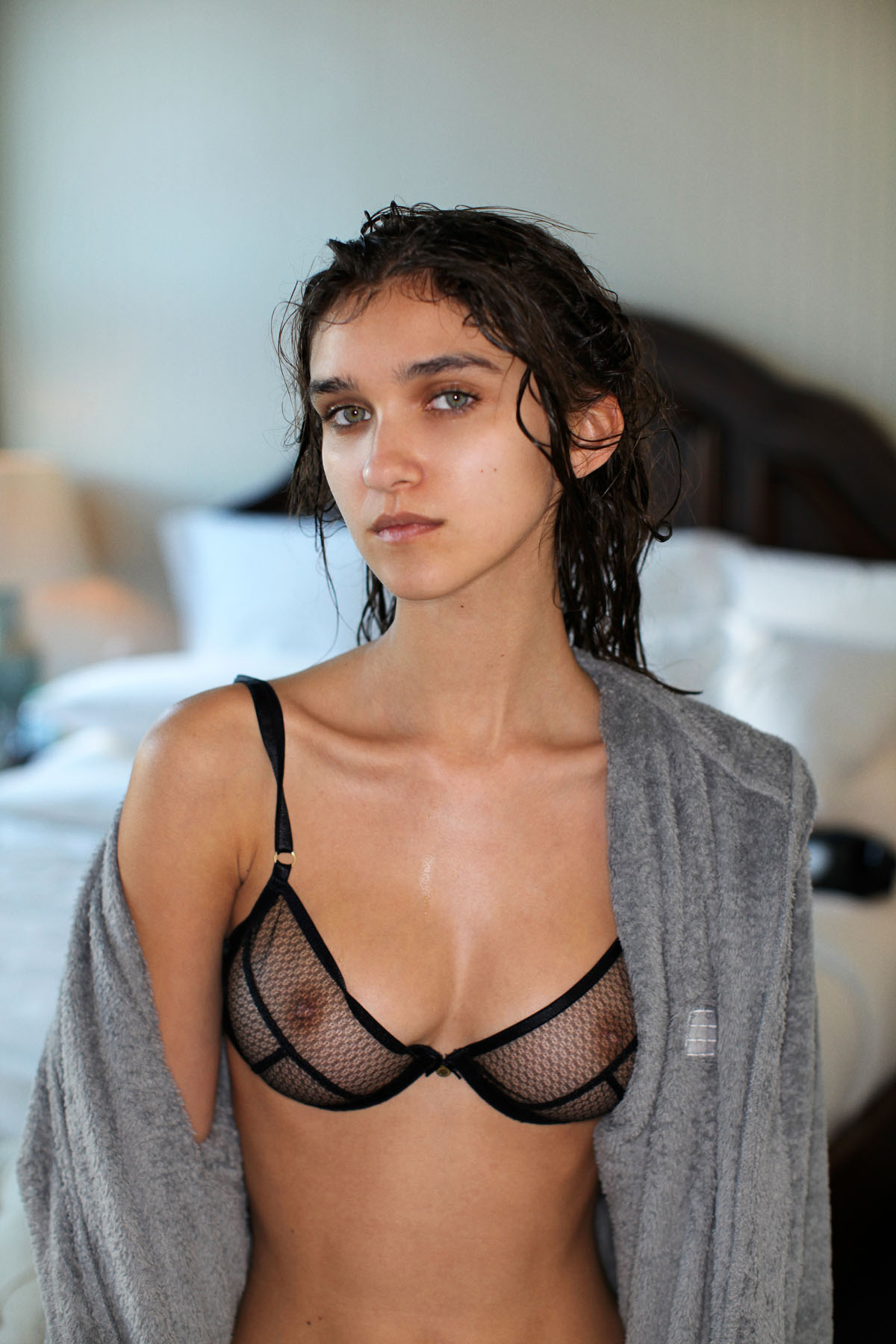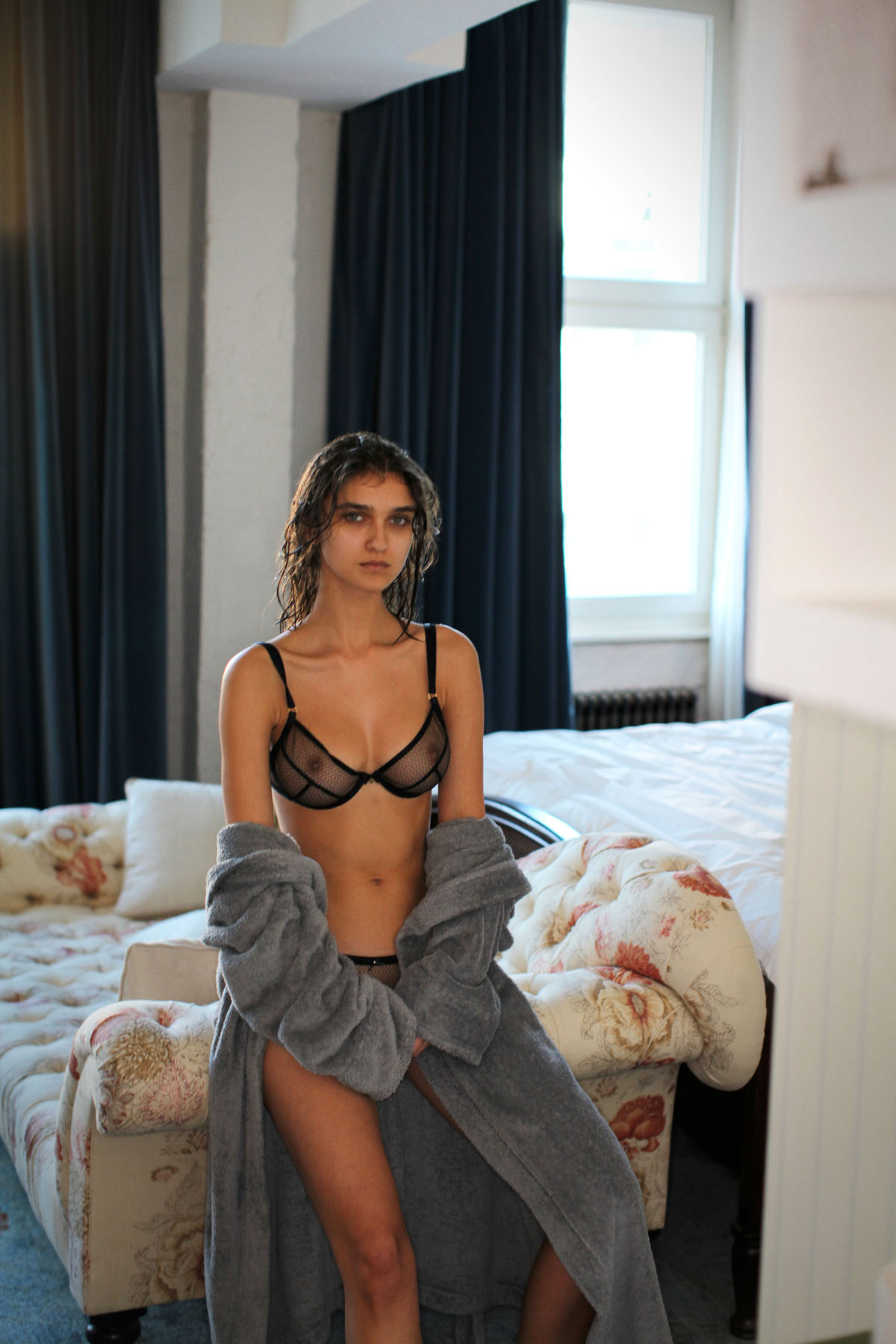 photographer @ronflieger www.facebook.com/ron.flieger
model @paulabulczynska #wonderwallmanagement
clothing @gooseberryintimates – www.facebook.com/GooseBerry.Intimates
"Like good music, the power of a good photo is something that remains with you for a while." Self-taught Venezuelan photographer Alejandro Pereira now resides in Madrid and portrays women the way he is fascinated by them: Powerful and perfect.
You photograph stunning girls. How do you define beauty?
A mixture of features that give you visual pleasure, something that is perfectly balanced and gives you the feeling that everything is where it should be… Women.
And what fascinates you about the human body?
What fascinates me the most is how powerful and perfect women´s bodies are.
Where does your love for photography come from?
Like good music, the power of a good photo is something that remains with you for a while. Creating something beautiful for our eyes has the same effect as an amazing song does to our brains.. pleasure.
Are you self-taught?
Yes I am.
Best inspiration for work comes from?
No doubt about it – Women.
If you had to define who you are in just three words, you would say . . .
Ask Someone Else.. haha seriously, I was thinking about how to describe myself but I would never know what to say to that question..
What does it mean to be human?
To be able to decide which way to take, not just letting life pass by. It means to be someone who feels and therefore being someone capable of creating beautiful things.
2016 will be . . .
This year will be the one. I have good feelings about this new year.. hope it all comes true.
KØPFKINØ
Oh Lauren! You definitely produce some Kopfkino. She really has it all –  a ladylike charm combined with a super sexy attitude you can not resist. We asked 6 questions to the brunette beauty to get to know her a bit better and we are sure you don´t mind knowing either. Enjoy this classy C-Heads Exclusive story photographed by Ron Flieger in London. Lauren is with BMA Models.
What is the strangest, most personal thing about you?
It's not really personal but I'm super flexible and can lick my elbow.. That's kinda strange no?
Best advice you've ever received?
Stop wishing for the next chapter in your life and realise the beauty of the present.
And what was the most wonderful compliment you ever got?
Compliments just make me feel awkward, and I usually reply with a compliment which makes things even more awkward. But I get a lot of people compliment my teeth so that's kinda wonderful.
What is the biggest challenge of our generation?
Accepting who we are and learning to love ourselves even with the added pressure of social media.
Where and with whom can we find you on a Saturday night?
Usually end up spending the whole night out with my best mate Claudia where ever has decent music and cocktails. Which is always fun until the next day..
Where do you see yourself in the future?
No idea! Hopefully enjoying life on a tropical island.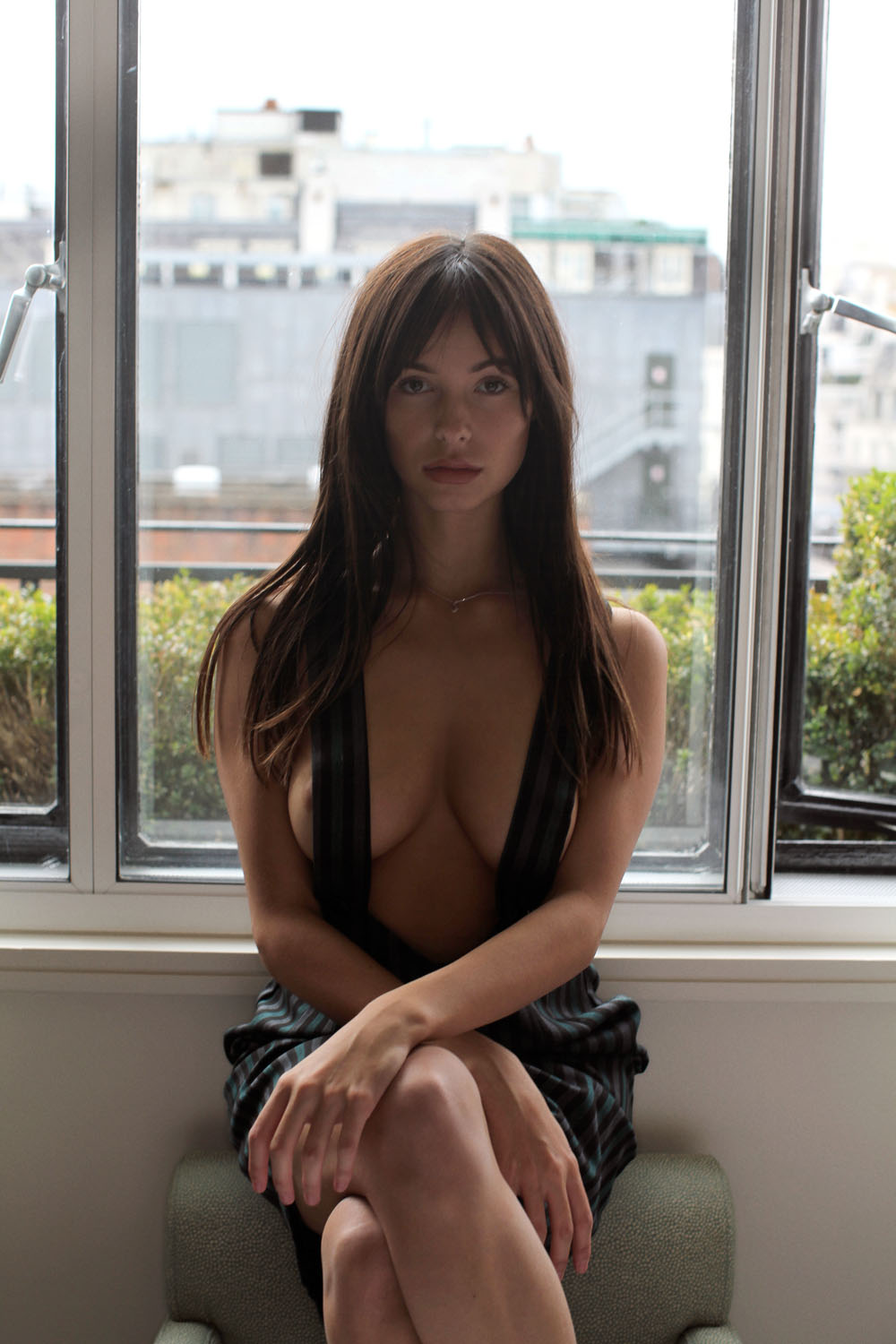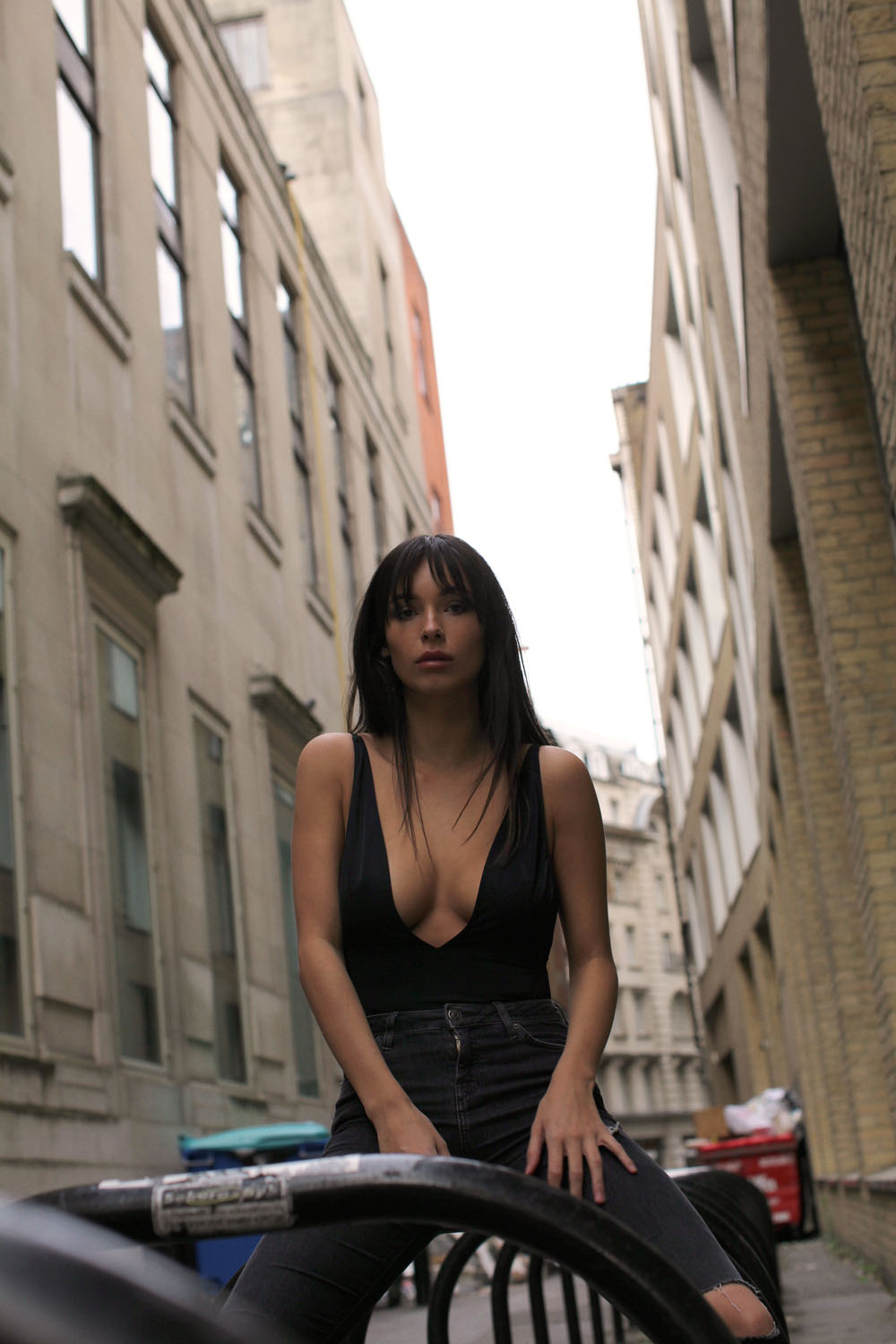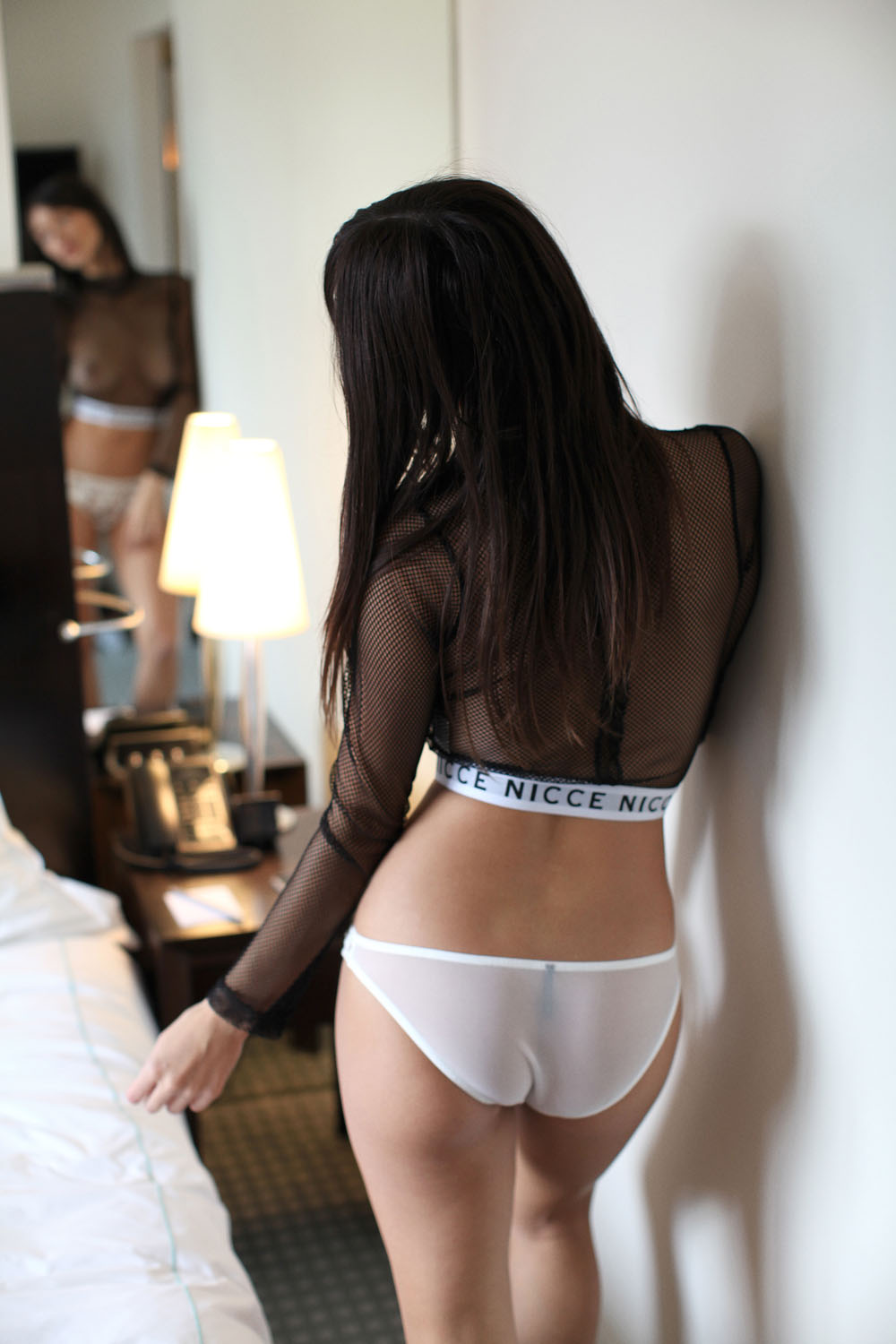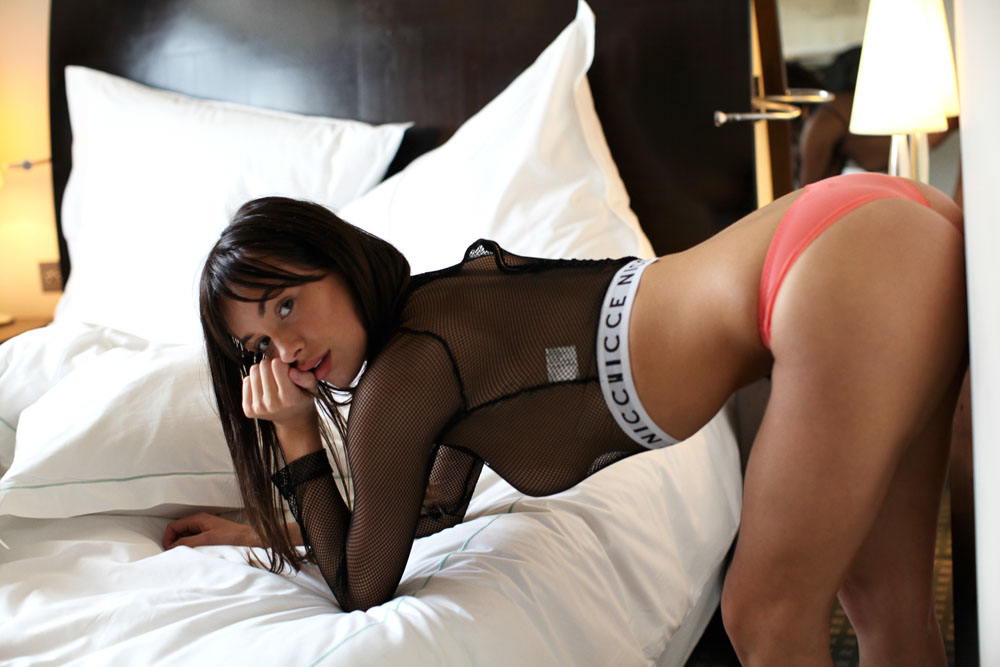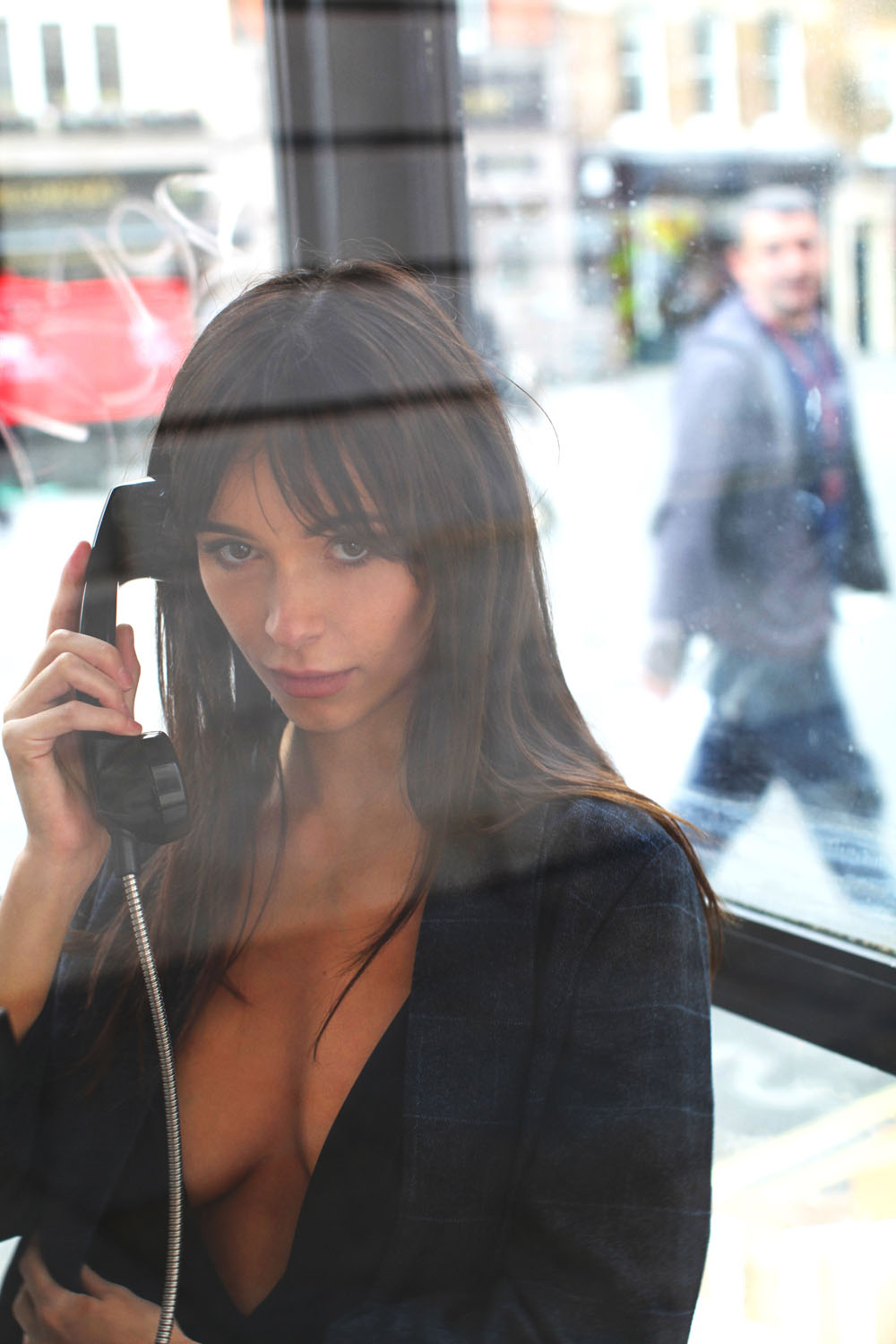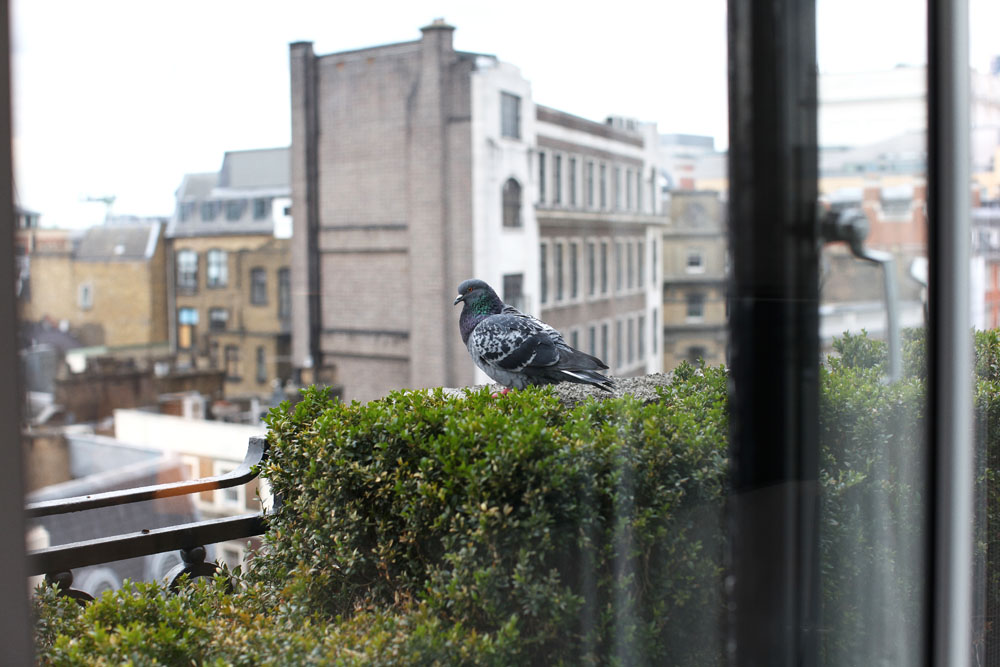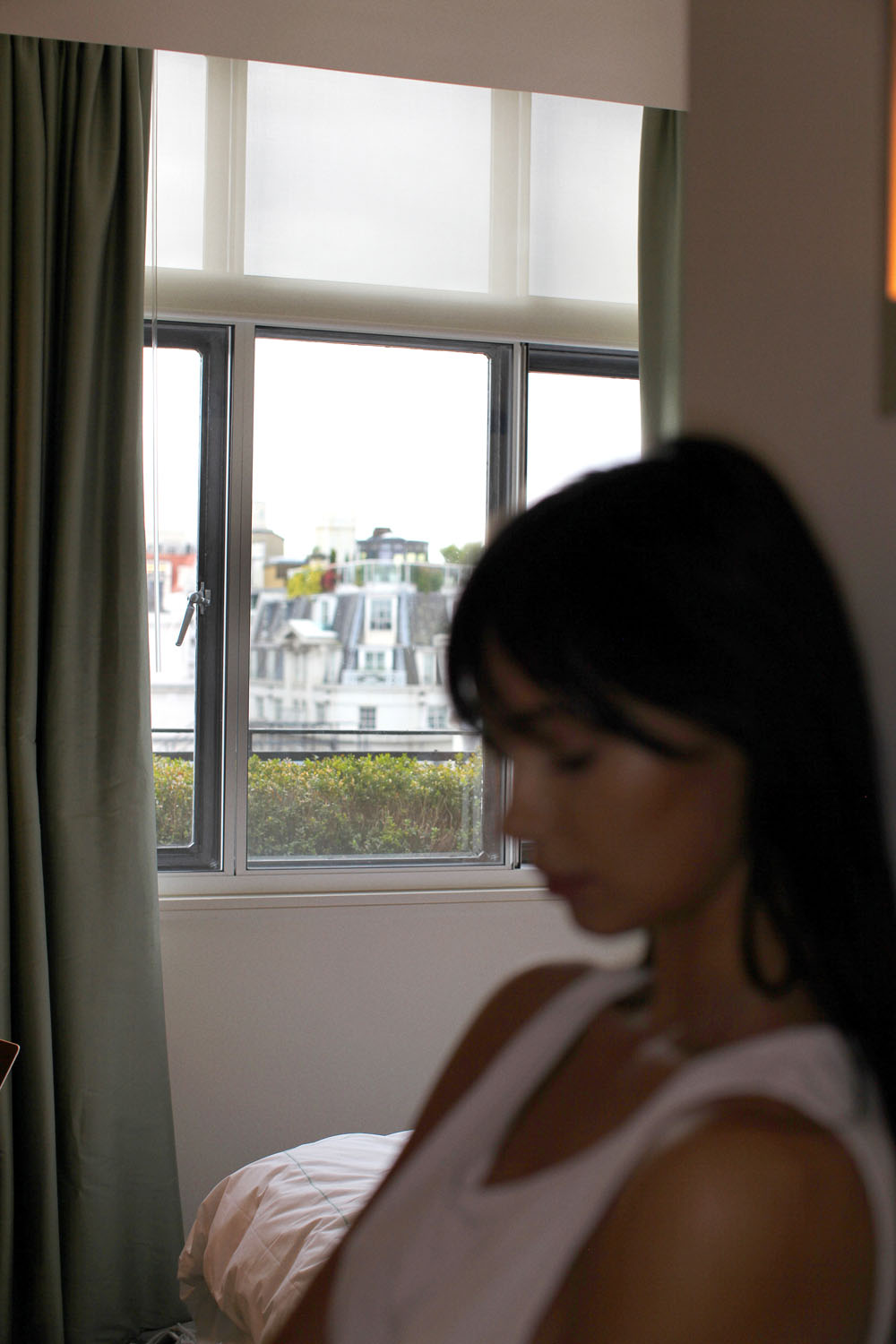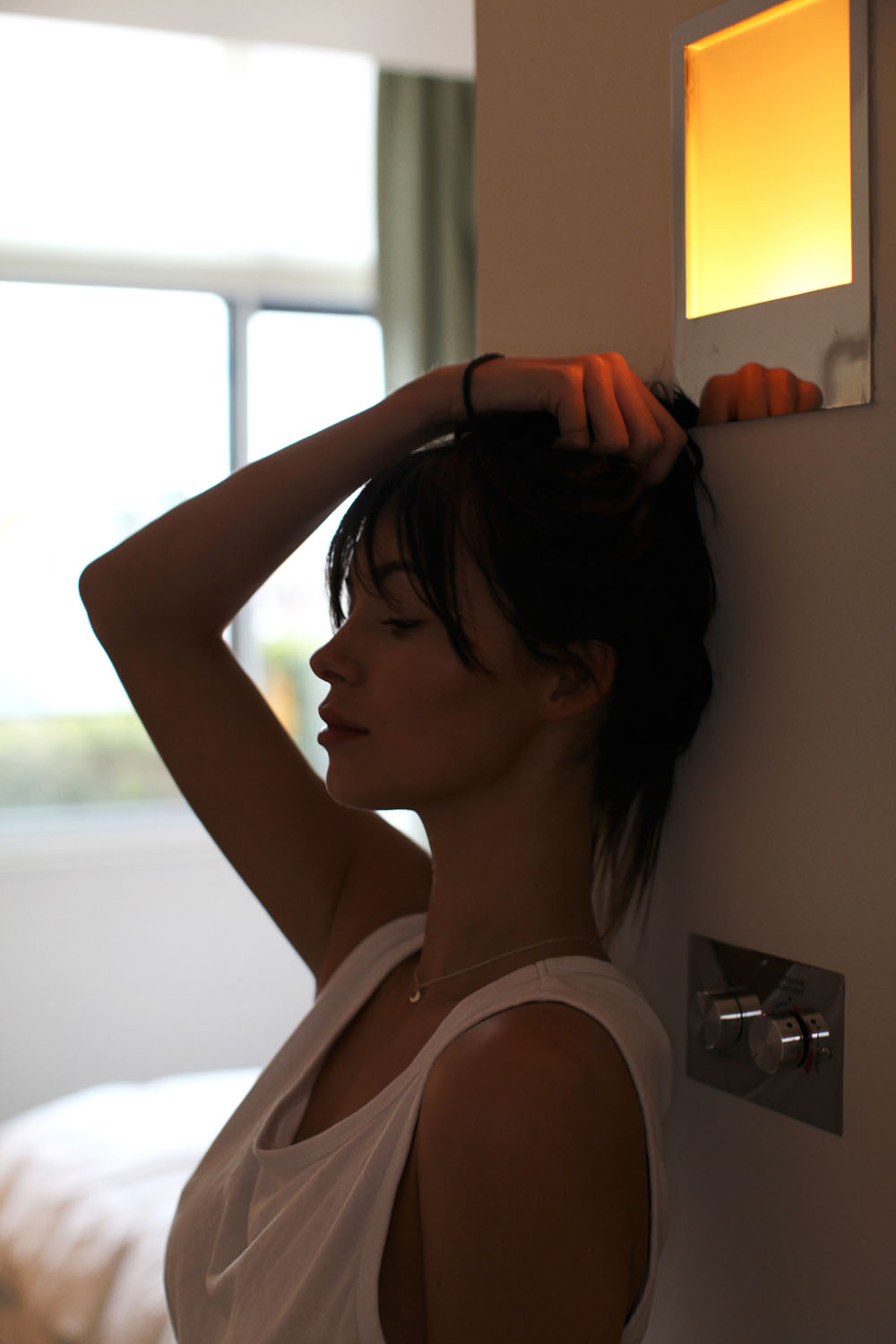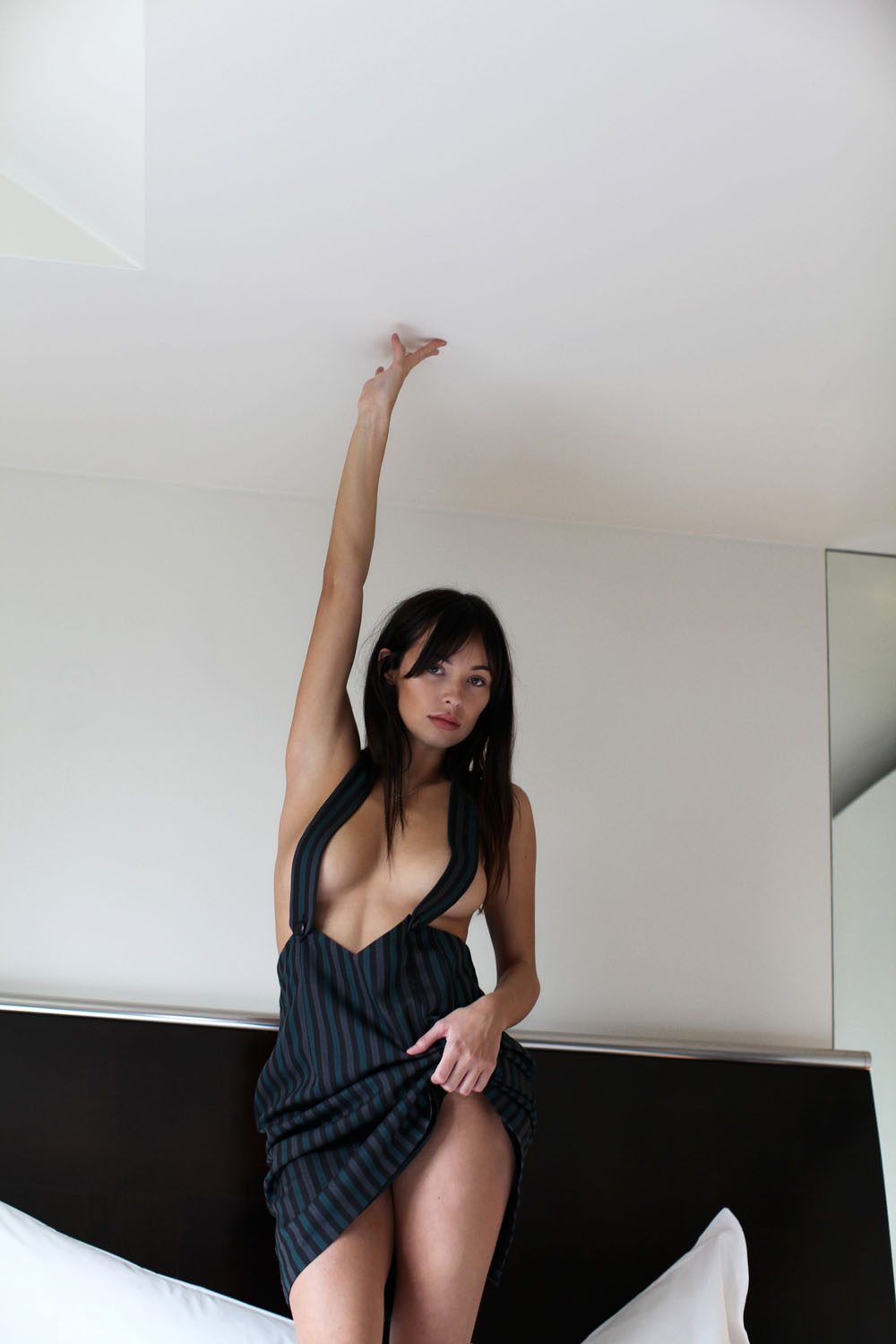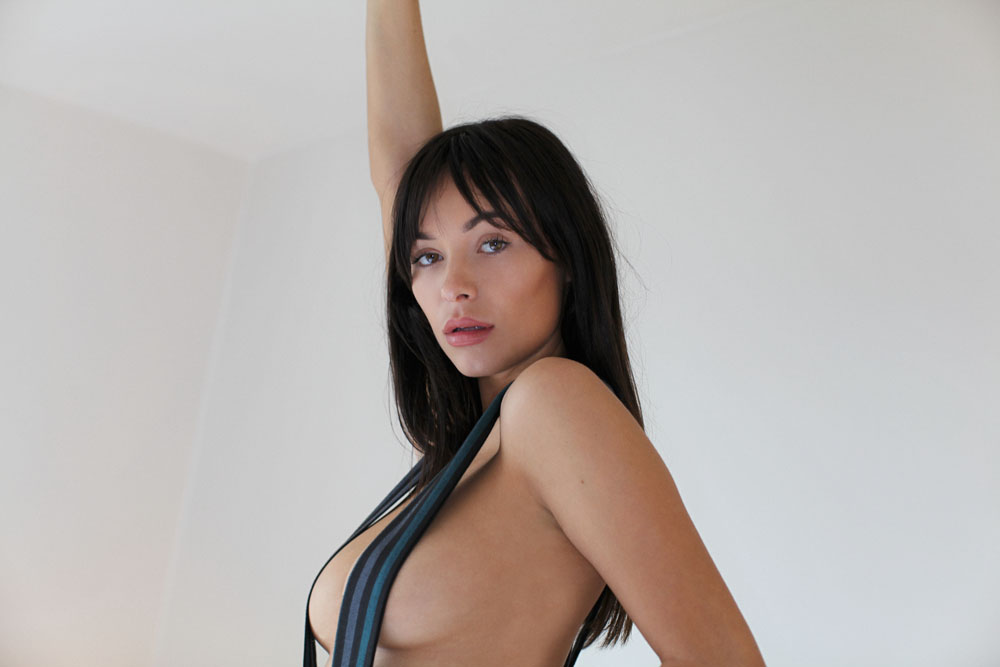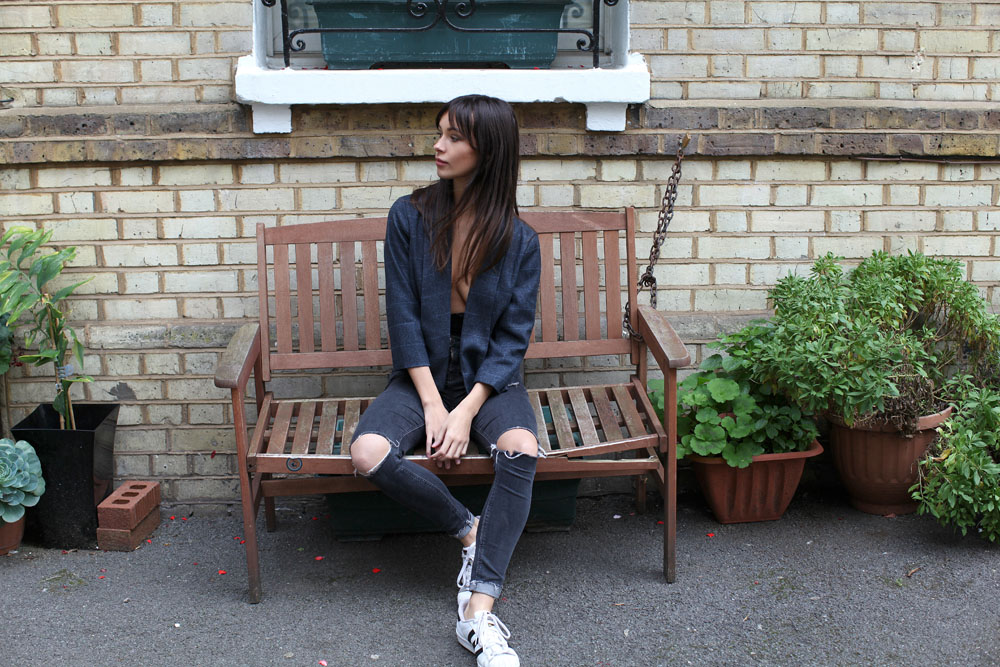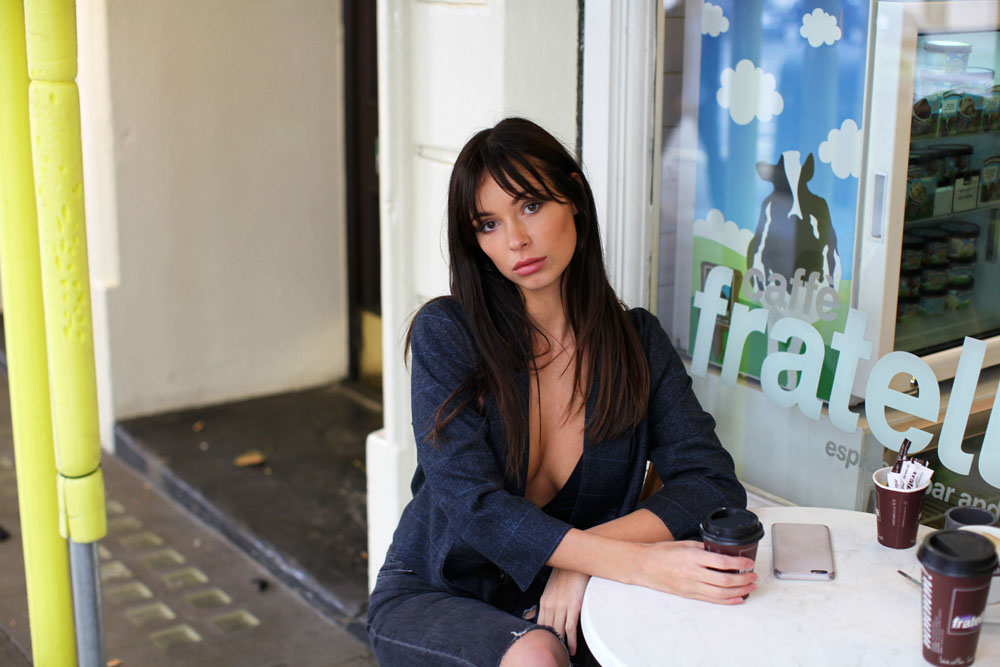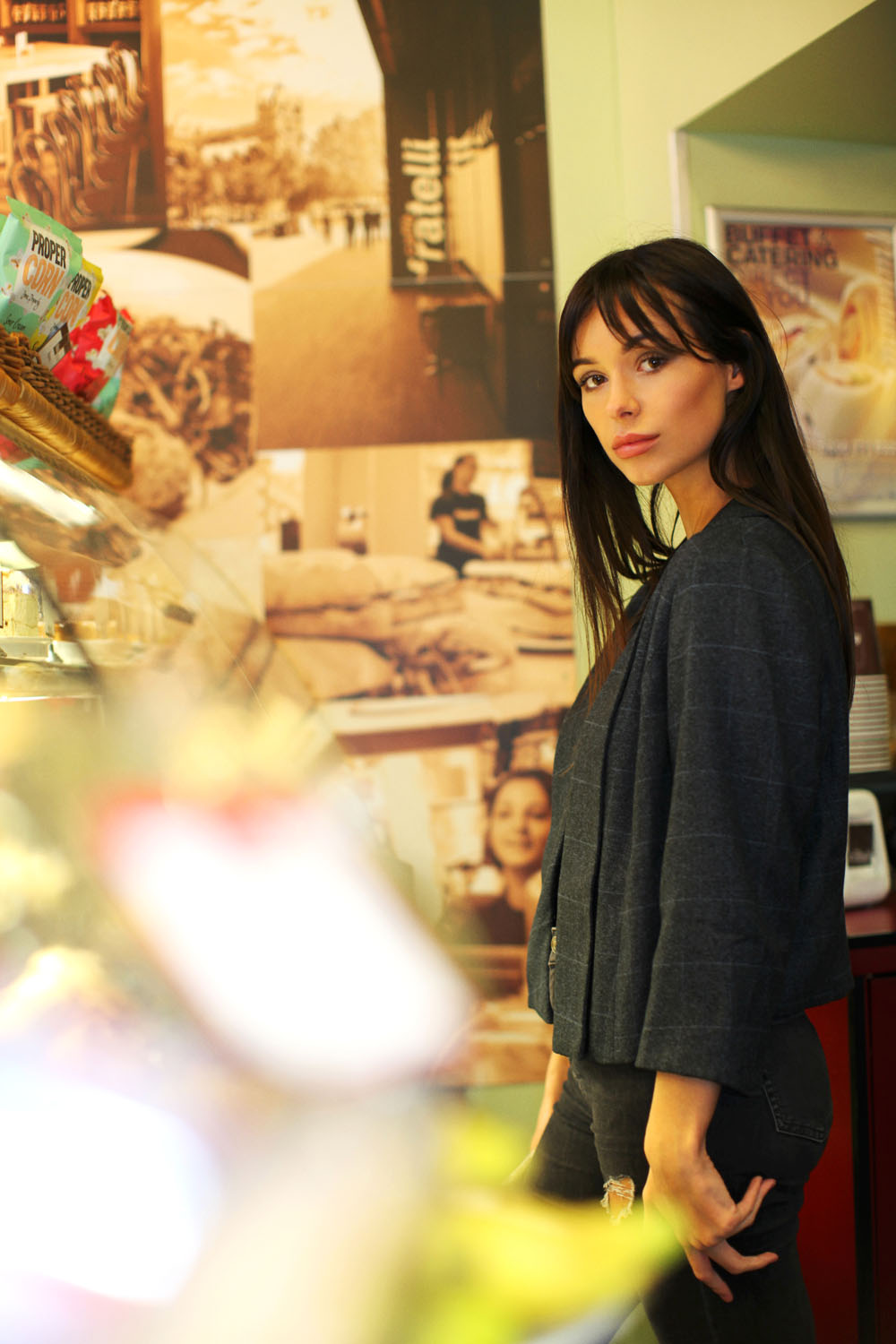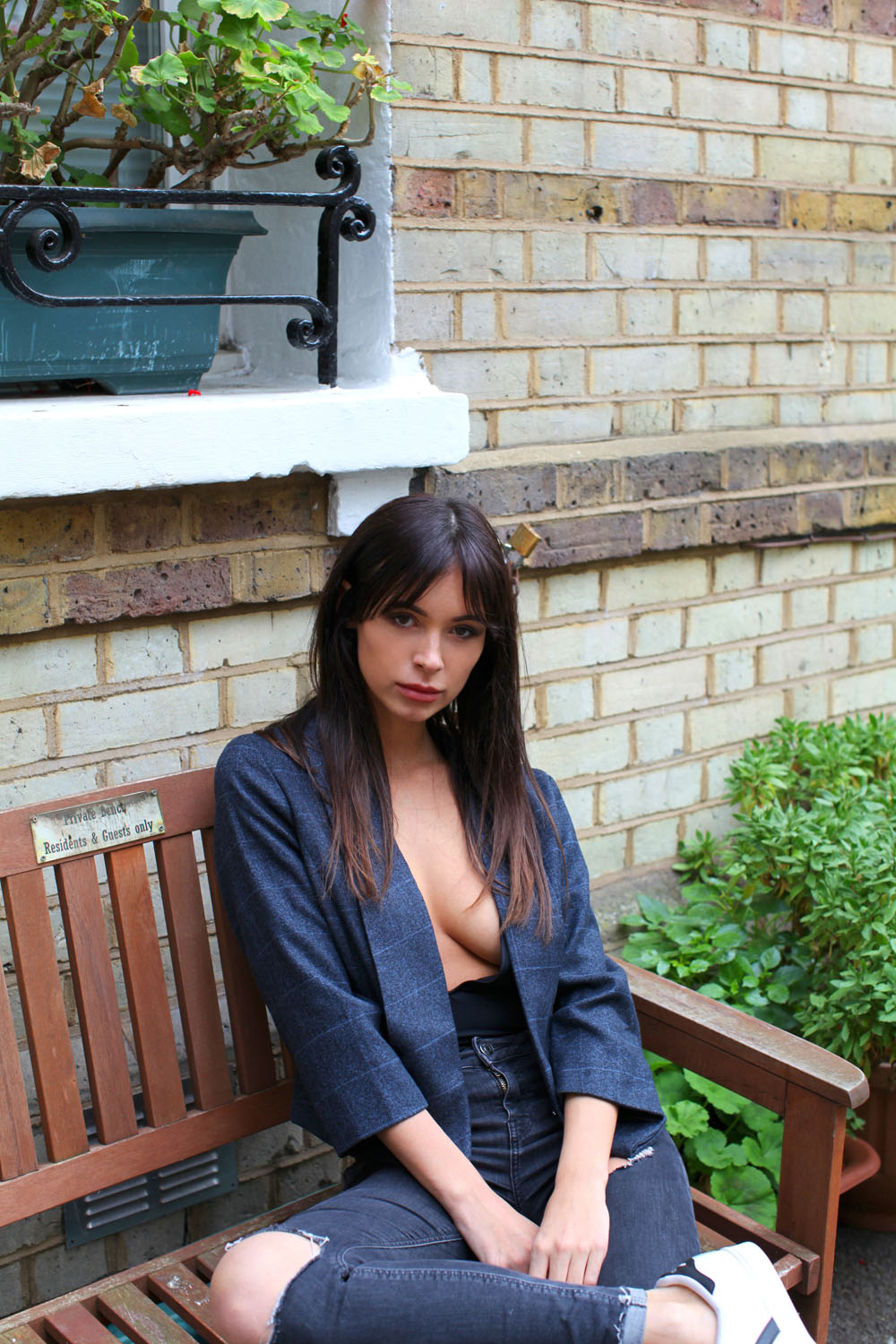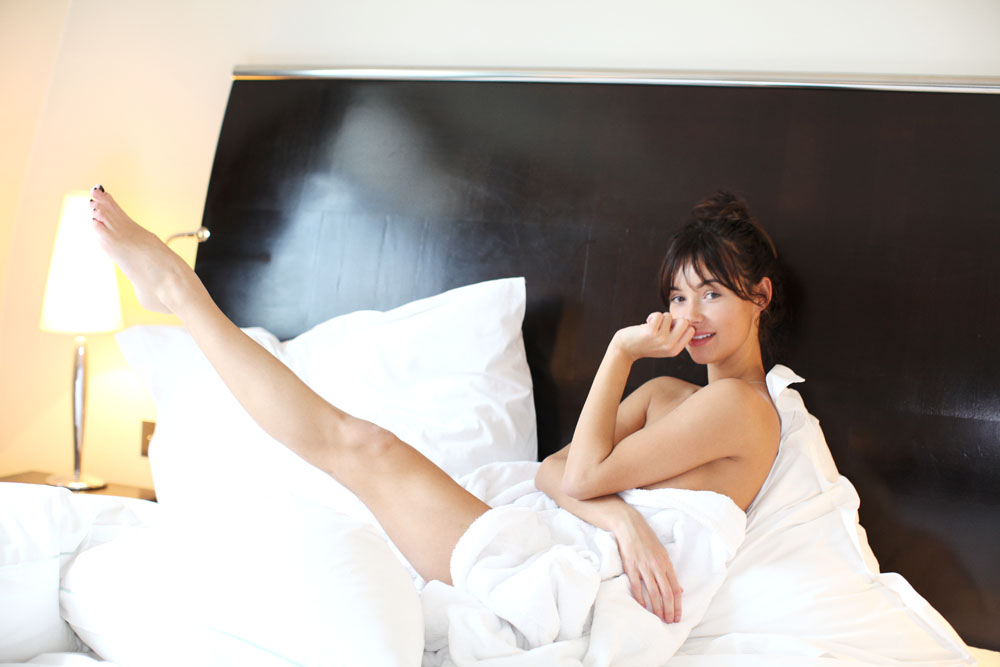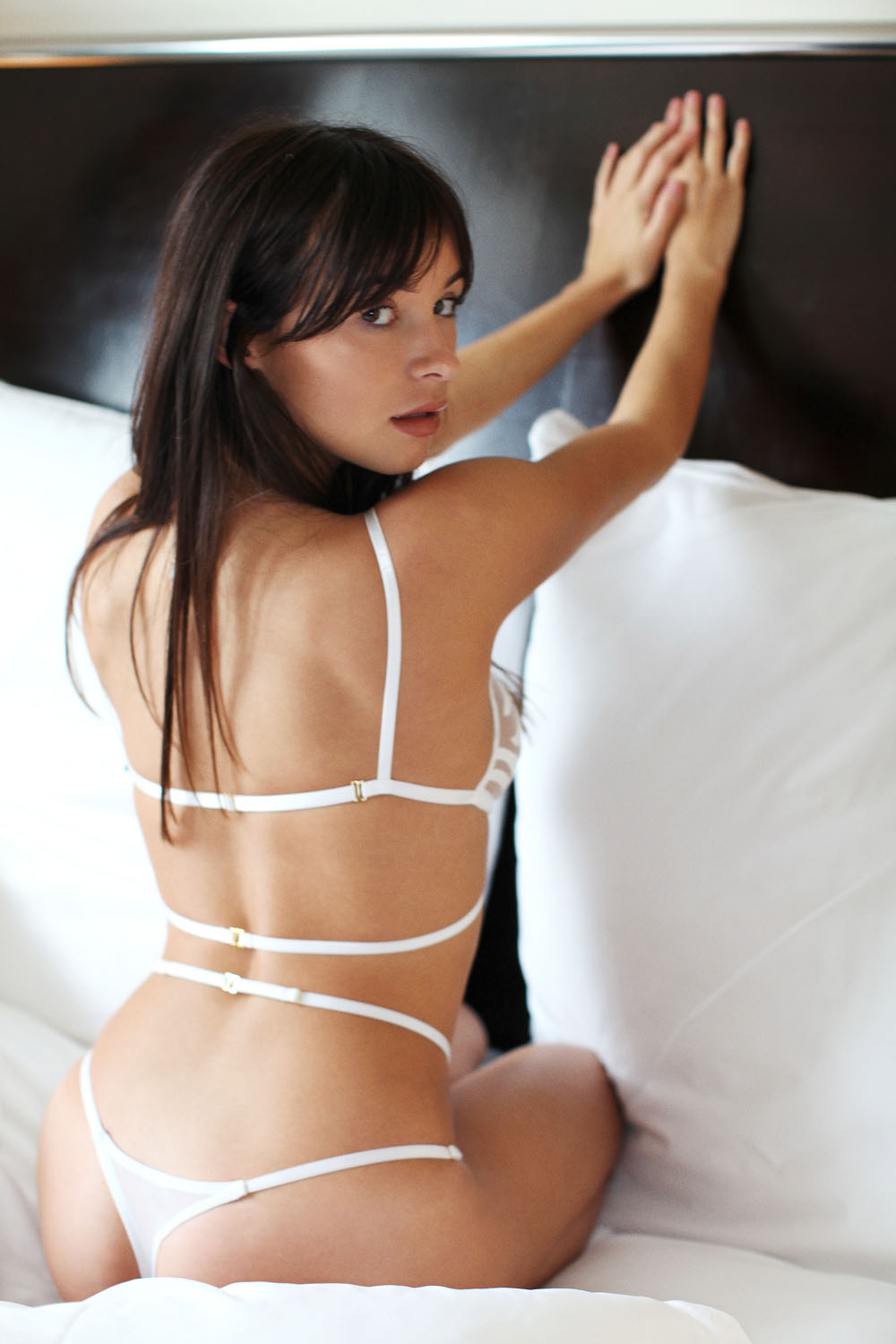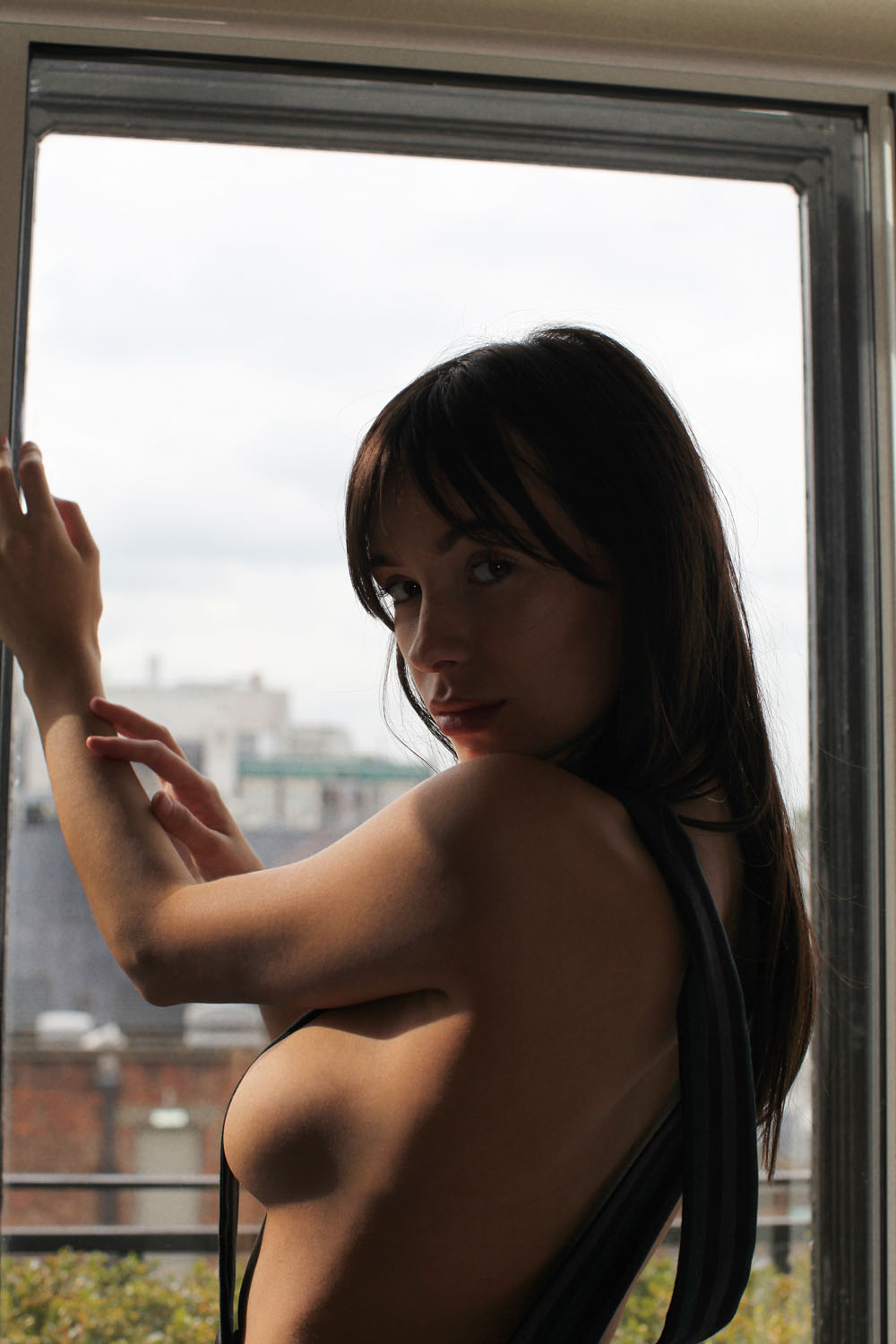 By Christine  Ron Flieger, Lauren Rhodes
______________________________________________Paige Watkins grew up in Florida but few years ago moved to Los Angeles to pursue her modeling career. She studied Public Relations and Journalism back in Florida but decided to create a path in modeling. We met up with her as she was in New York City for a week before she went back to Los Angeles.
Model: Paige Watkins
Photographer: Lauren Engel
Wardrobe: Lola Bikini
Tell us about your upbringing and how did it shape the person you are now?
I am one of three sisters, all very different but very close. My parents are happily married and would probably rank pretty high on the "cool scale". I feel very lucky to be apart of such a loving and close-knit family. I grew up taught to always be confident, honest and kind. With such a strong support system, I am driven and self-assured, but try to always have compassion in everything I do. Being the oldest sibling I think helped me to be a nice mix of bossy and caring.
What did you study in college? Do you see yourself continuing this subject in your future career?
I went to college at the University of Florida and studied Public Relations and Journalism. I don't know when I will have the itch to pursue something else other than modeling, but I would definitely love to work in the communication field. I have always been passionate about the medical field as well – ideally I would like to handle public relations for a hospital.
You were scouted at a Mexican food truck eating a taco. Were you always interesting in modeling or what made you decide to take modeling seriously? When did you start modeling full-time?
Haha yes maybe why I love Mexican food so much. To be honest, modeling was never on my radar before. I had a full face of braces and big curly hair – I didn't fit my idea of a model to say the least. But once I fell into it I really enjoyed it as a creative experience. I also learned a ton about myself, how to have a strong work ethic and confident people skills at a young age. I knew I wanted to get a good education so modeling always took a backseat and was treated more like a hobby / reason to skip school. When I graduated college I decided I wanted to pursue modeling as a career and I couldn't be happier about it!
Outside of modeling, what hobbies do you have?
Truthfully, I enjoy being with my family and my sweet puppy the most. But when I am off from work you can find me either in the ocean or trying some random new workout. I try to stay adventurous always coming up with some weird new activity. I'm a sucker for a wine sunset party on the beach too.
Does height matter for modeling?
I definitely think it still does but not as much as it use to. Today I feel like it's more about timing, personality and a great team behind you. But when I started I never went anywhere without heels and an outfit that showed off my gangly legs.
How was the transition from growing up in Orlando, Florida to modeling in Los Angeles?
The move was such a great growing up experience. It forced me to make my own life decisions and not be intimidated about making mistakes. When you break out of the hometown bubble you don't have outside influences like what you should be doing, who your friends should be, etc. – it is such a freeing experience. I enjoy my life knowing it's completely me.
What about 90's supermodels makes you obsessed with them?
90s models are my absolute favorites. I feel like they are the epitome of beauty – always natural, healthy, with great personalities. They had a way of portraying their contagious energy on the magazine pages.
What is your perception on true love?
I have been lucky enough to grow up with parents, not only happily married but also still super obsessed with each other. I totally believe in true love but I don't think it's just about chemistry or being in love. When you find the person you want to spend the rest of your life with it's for the little things that make you happy. They are the one you want next to you for successes and failures. The one who knows exactly how you operate. The one who it hurts to be without.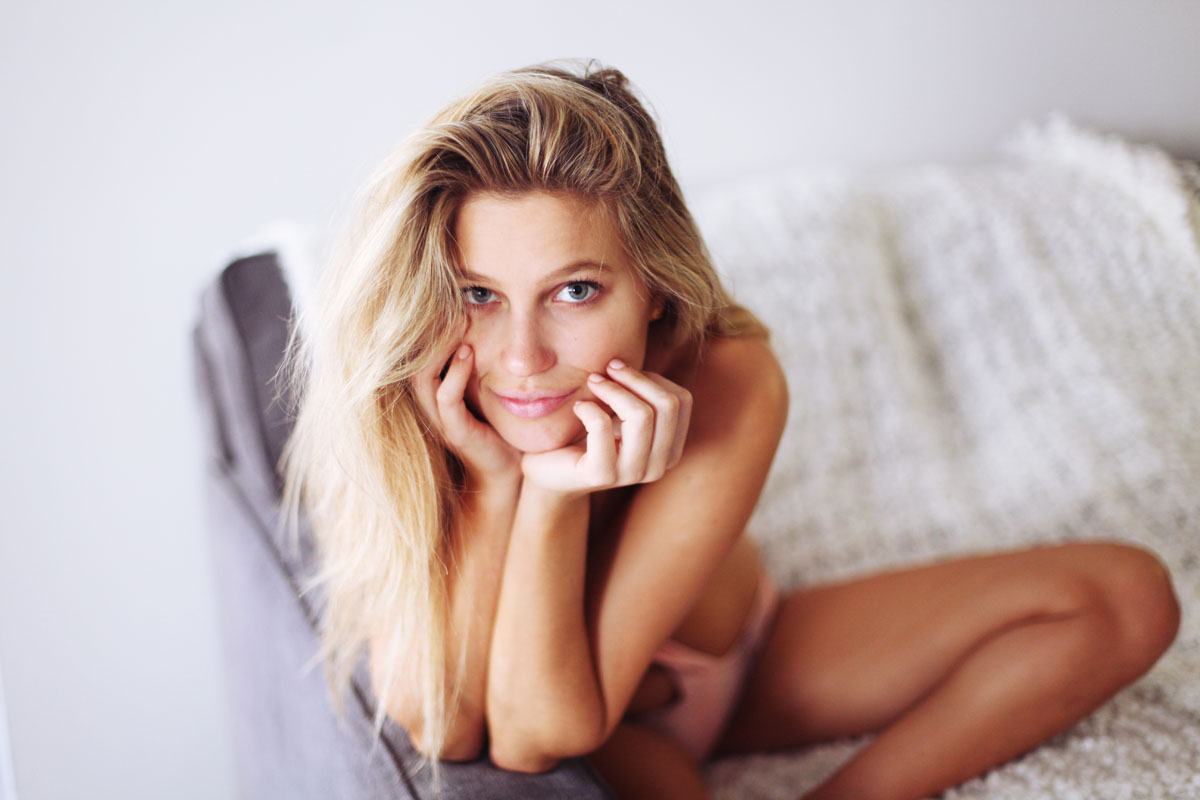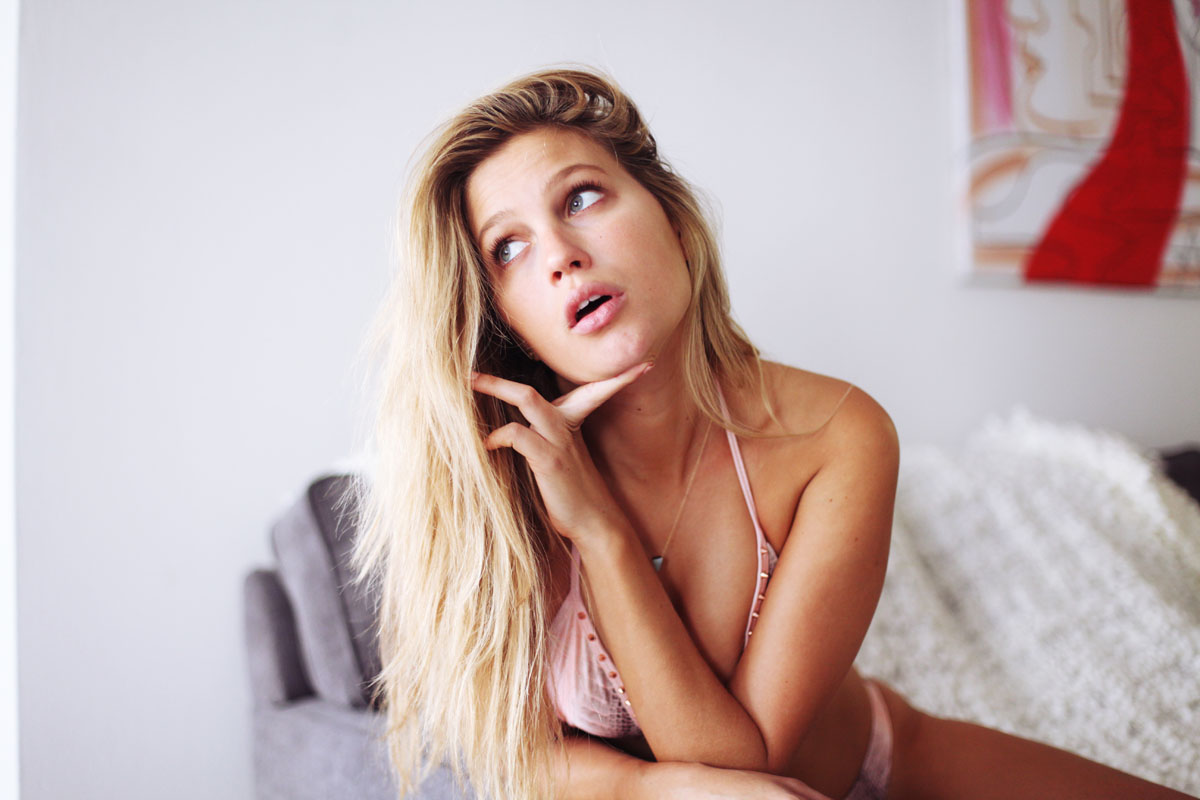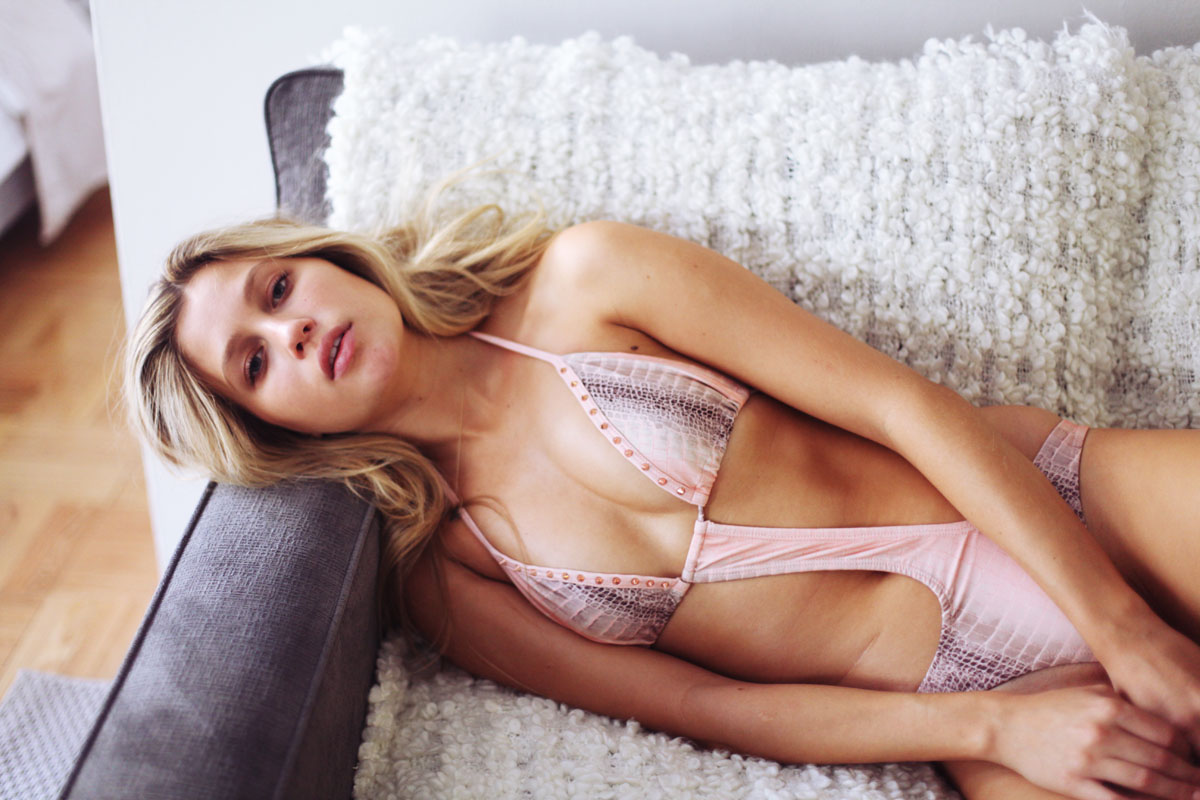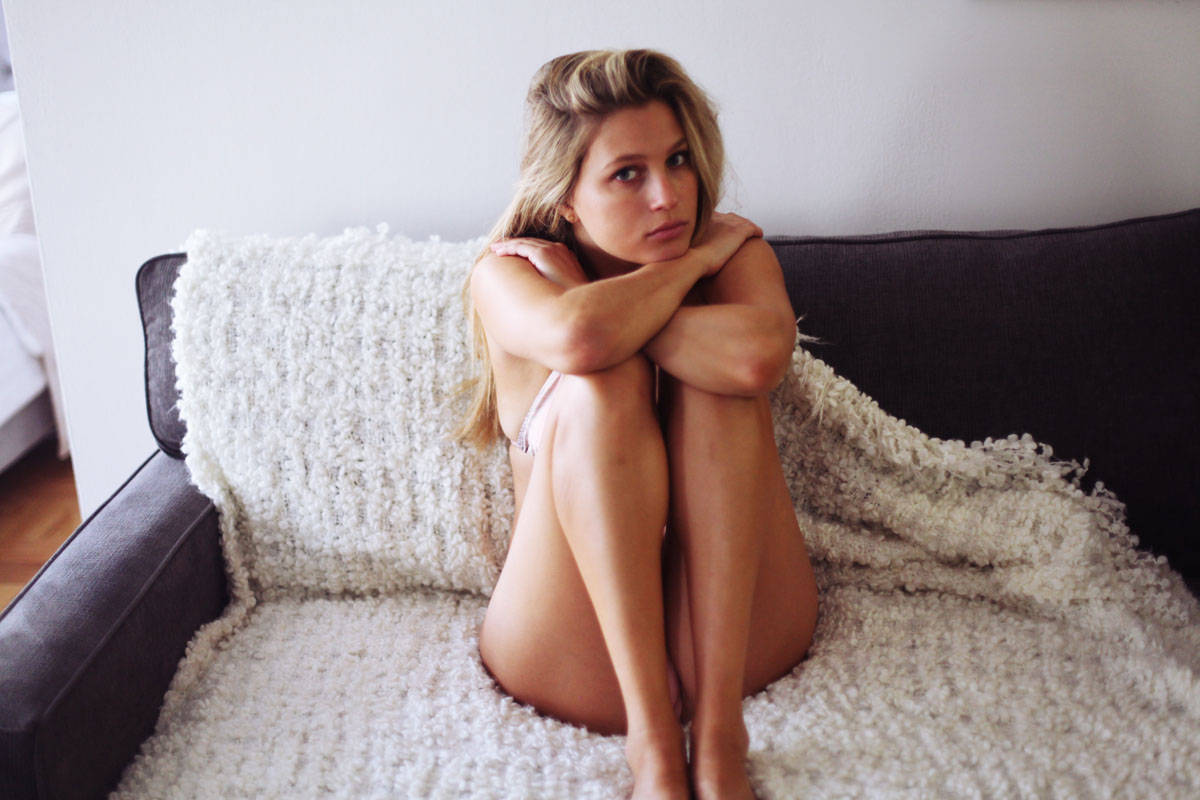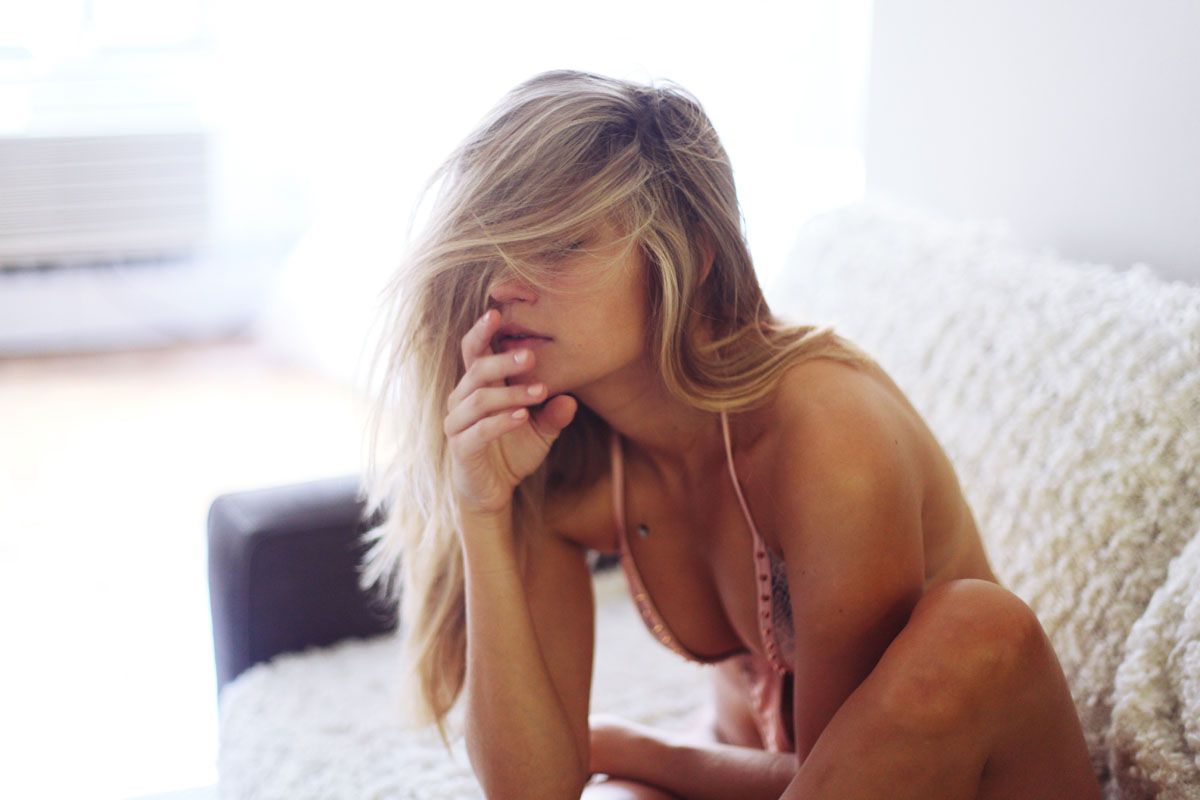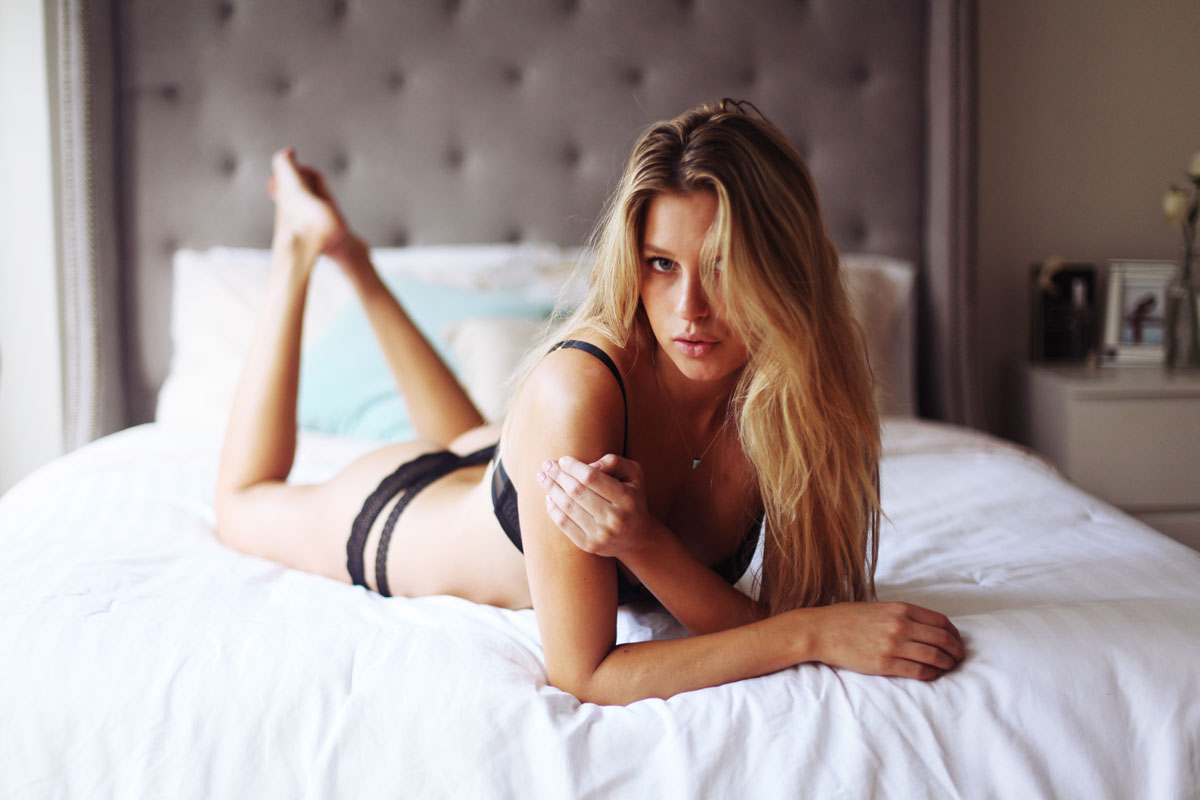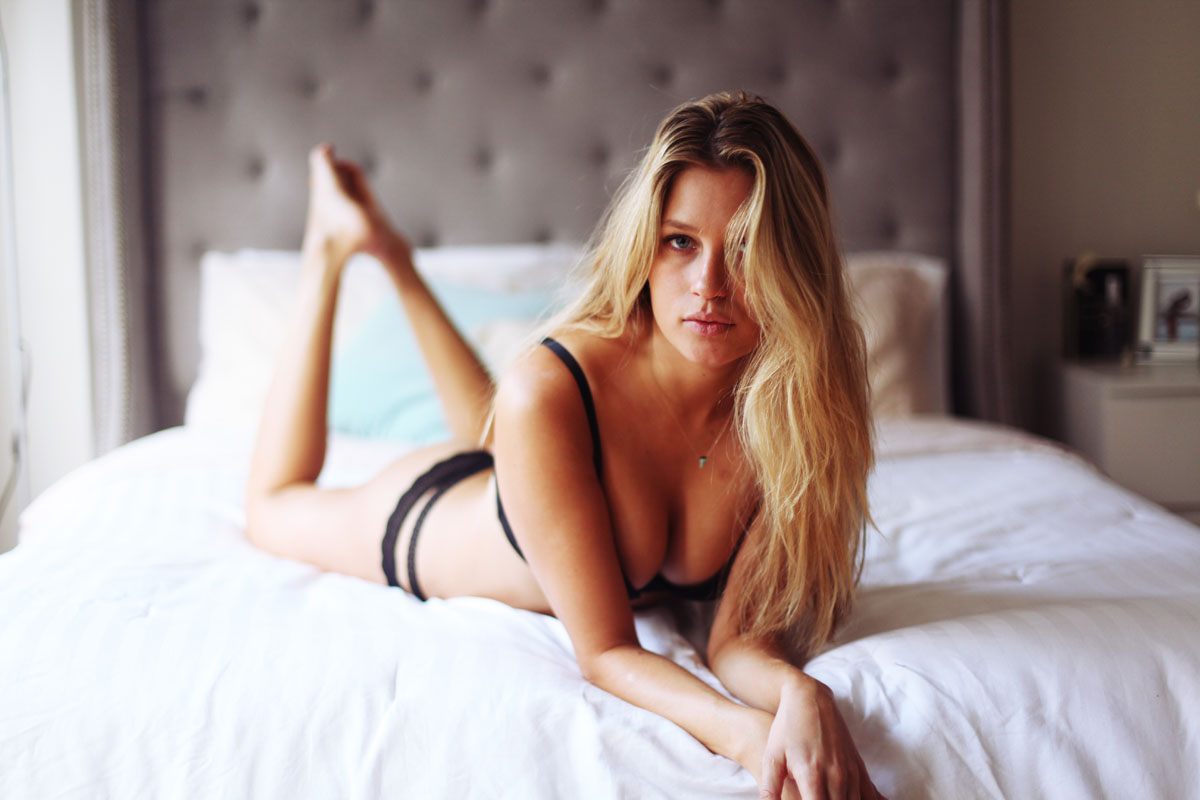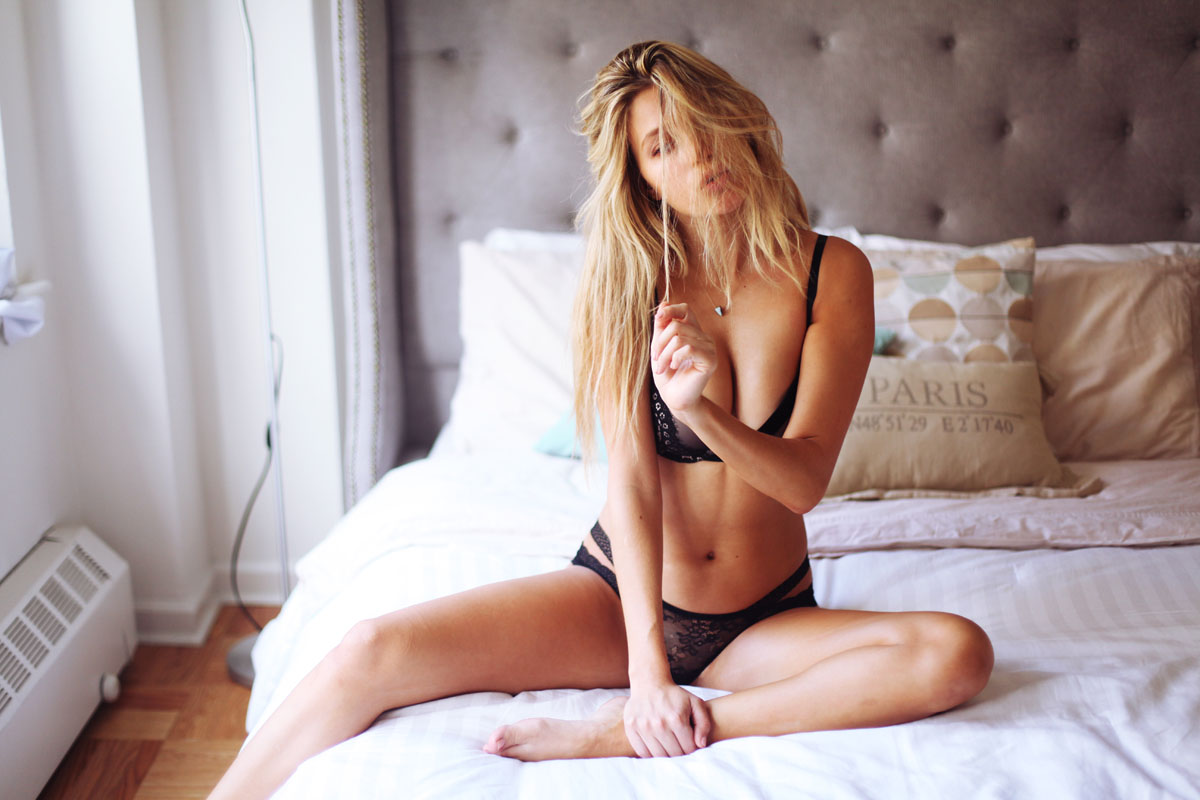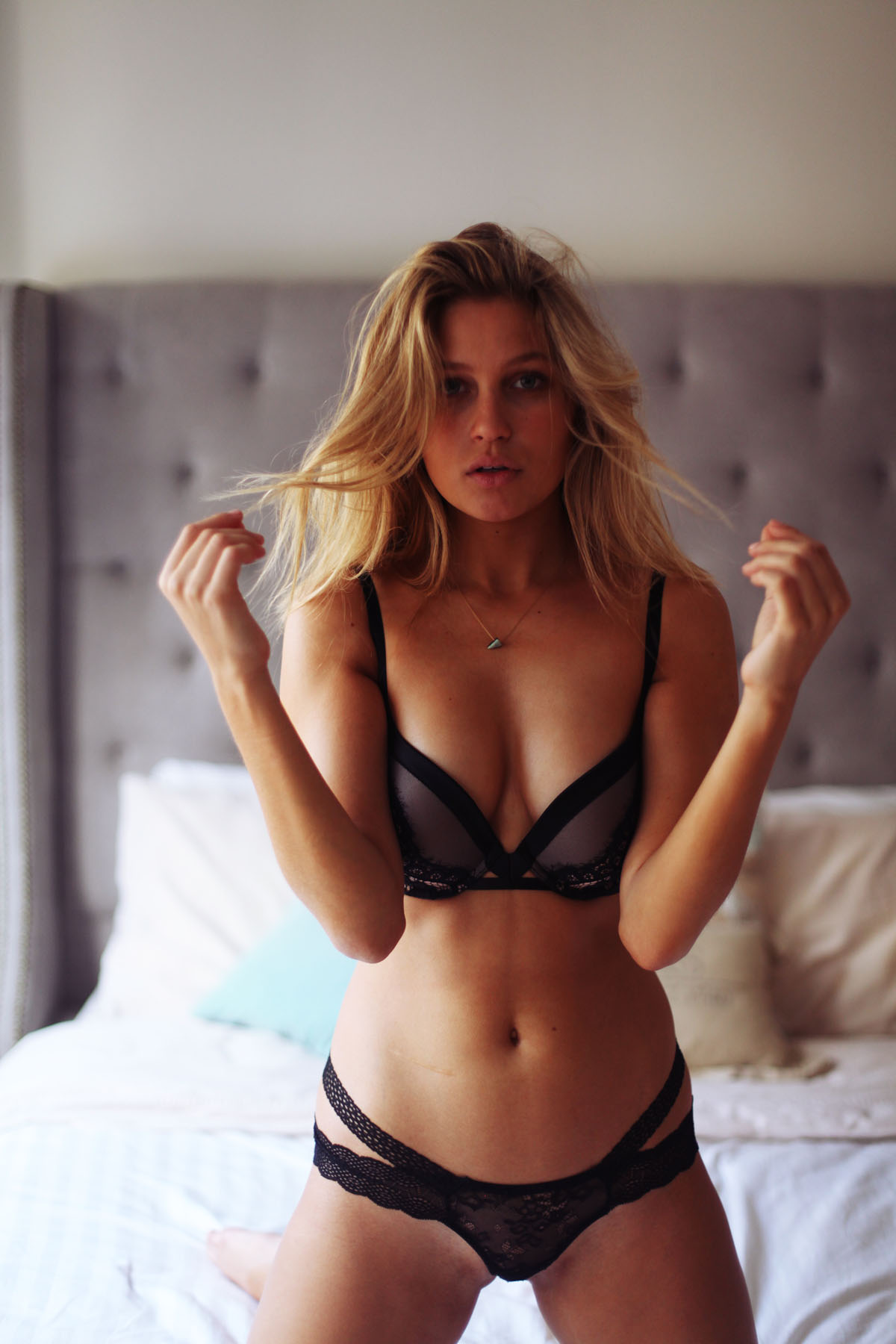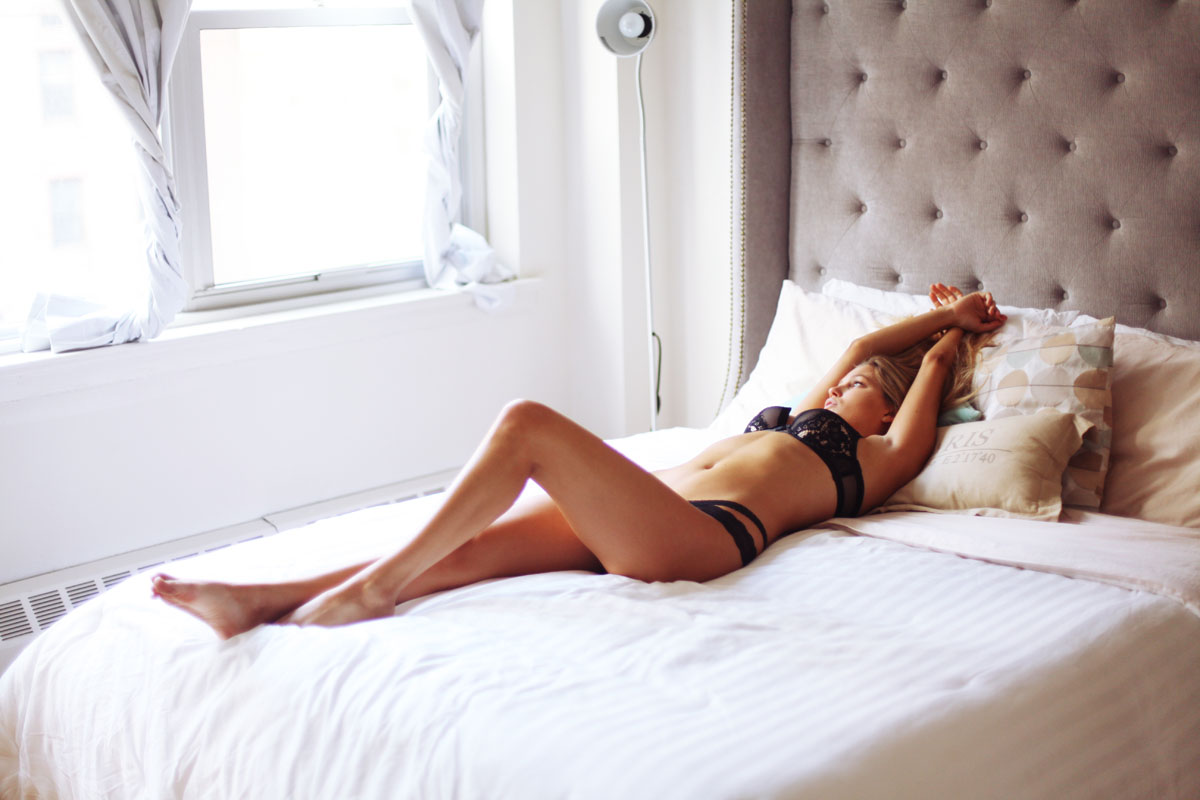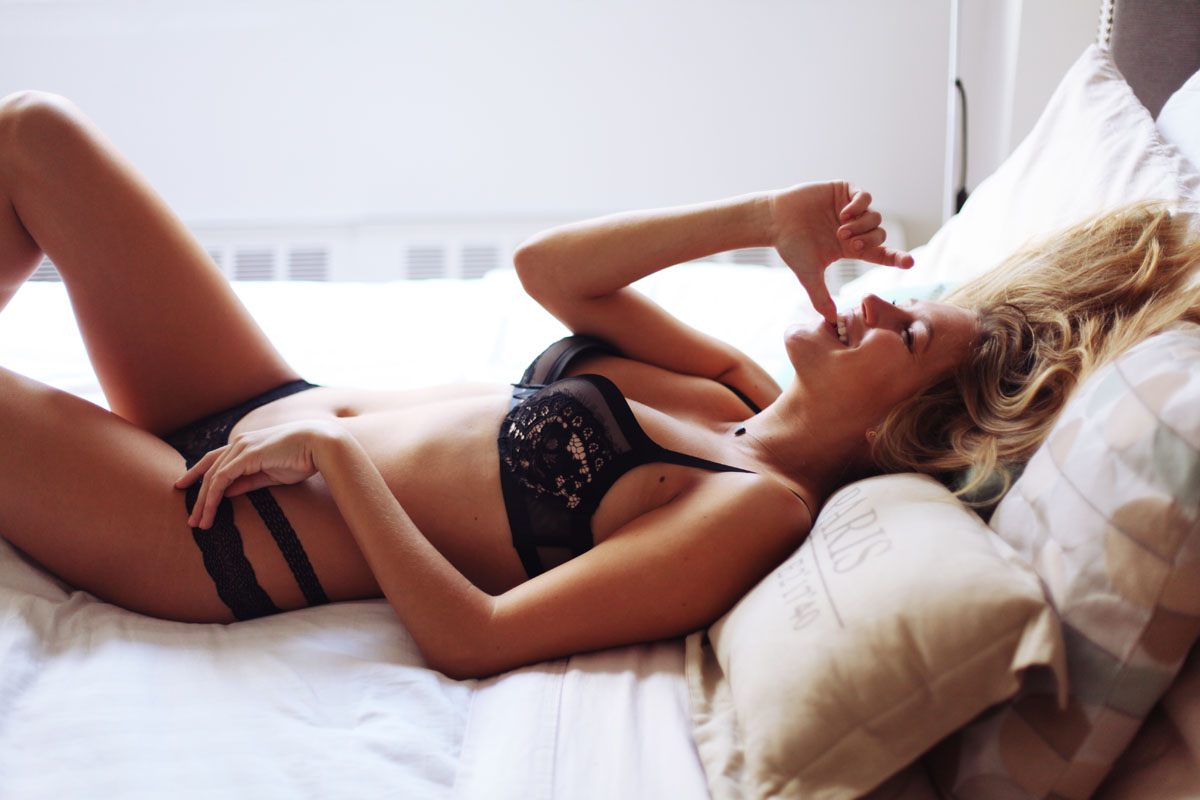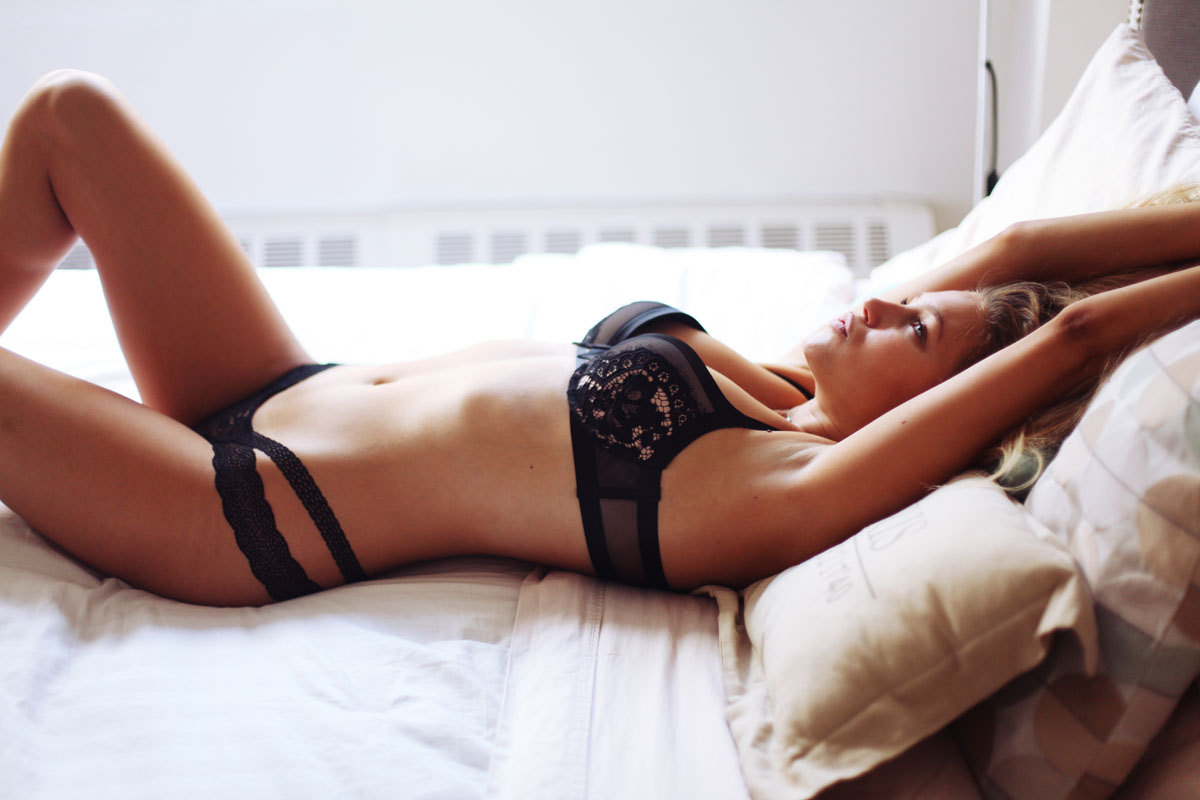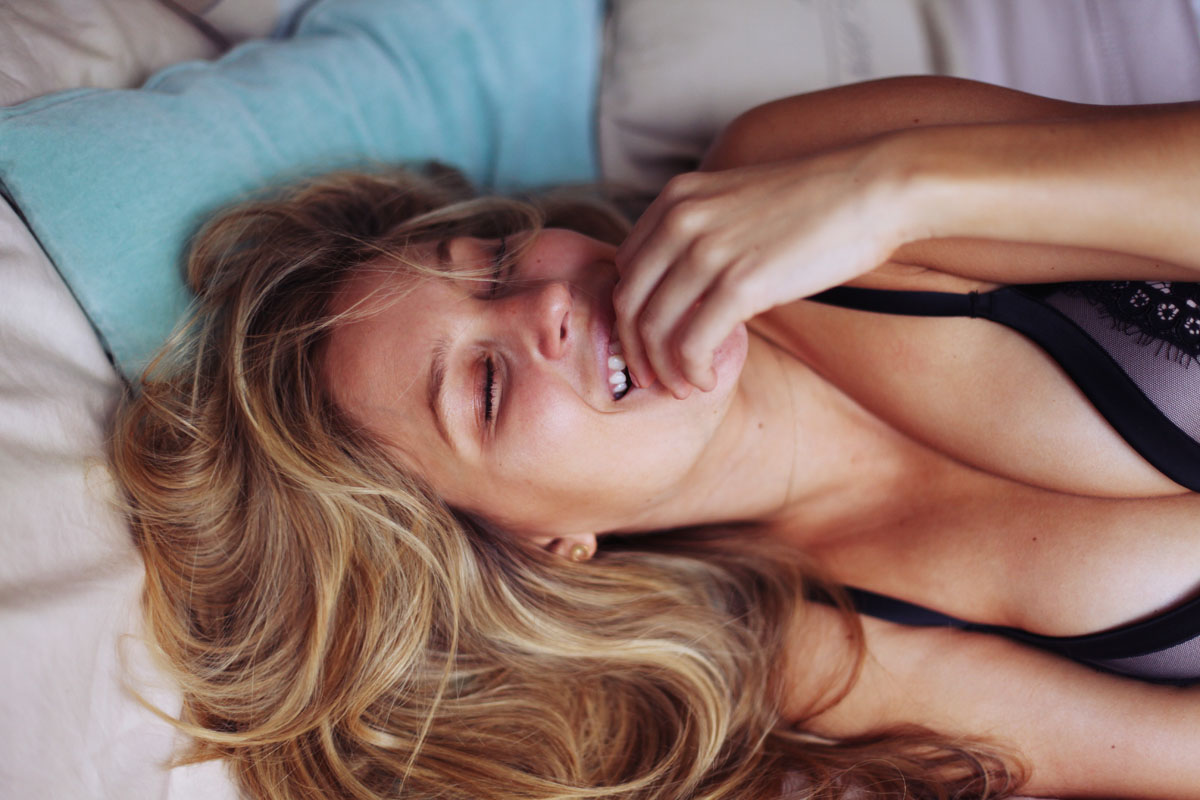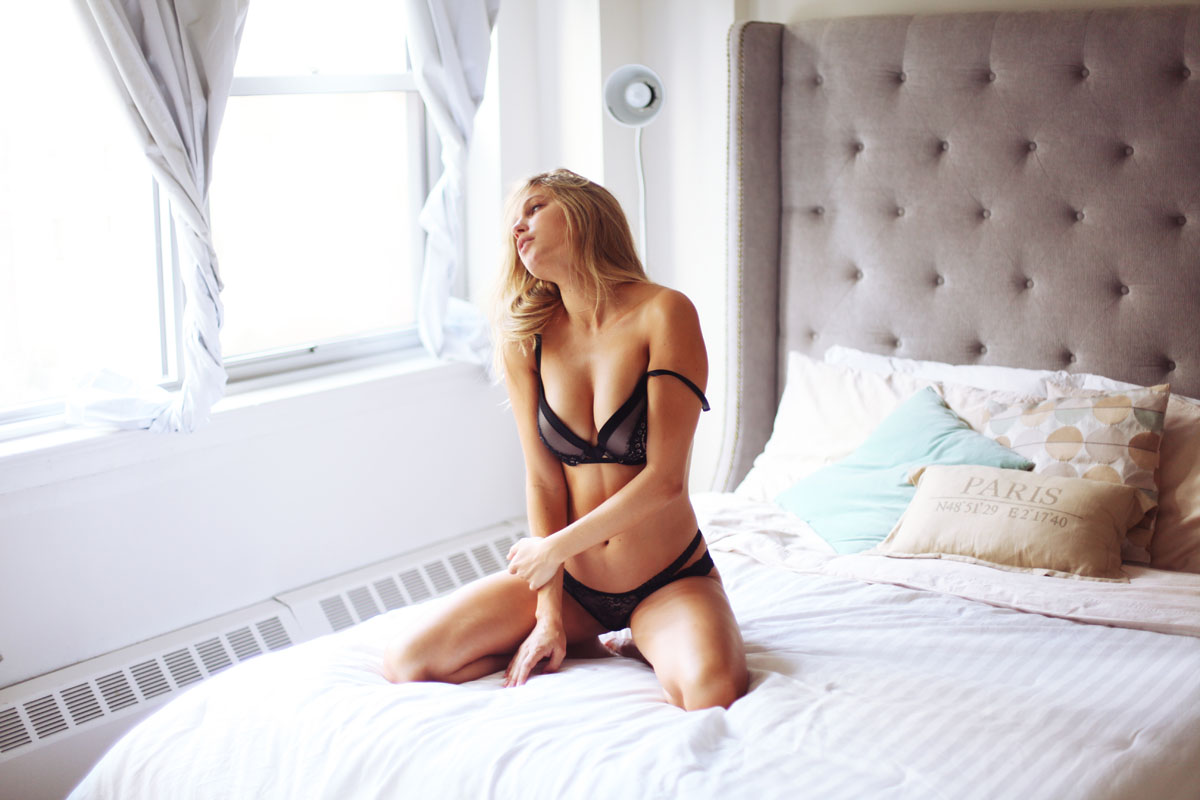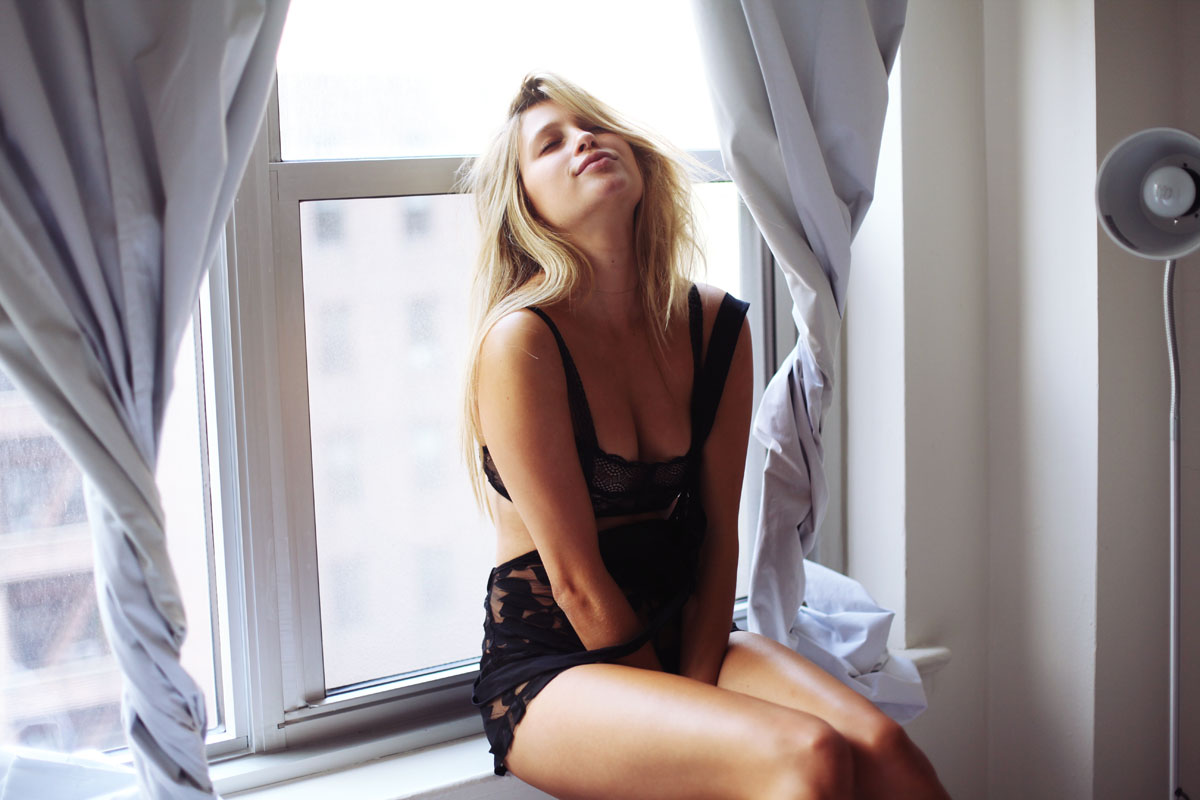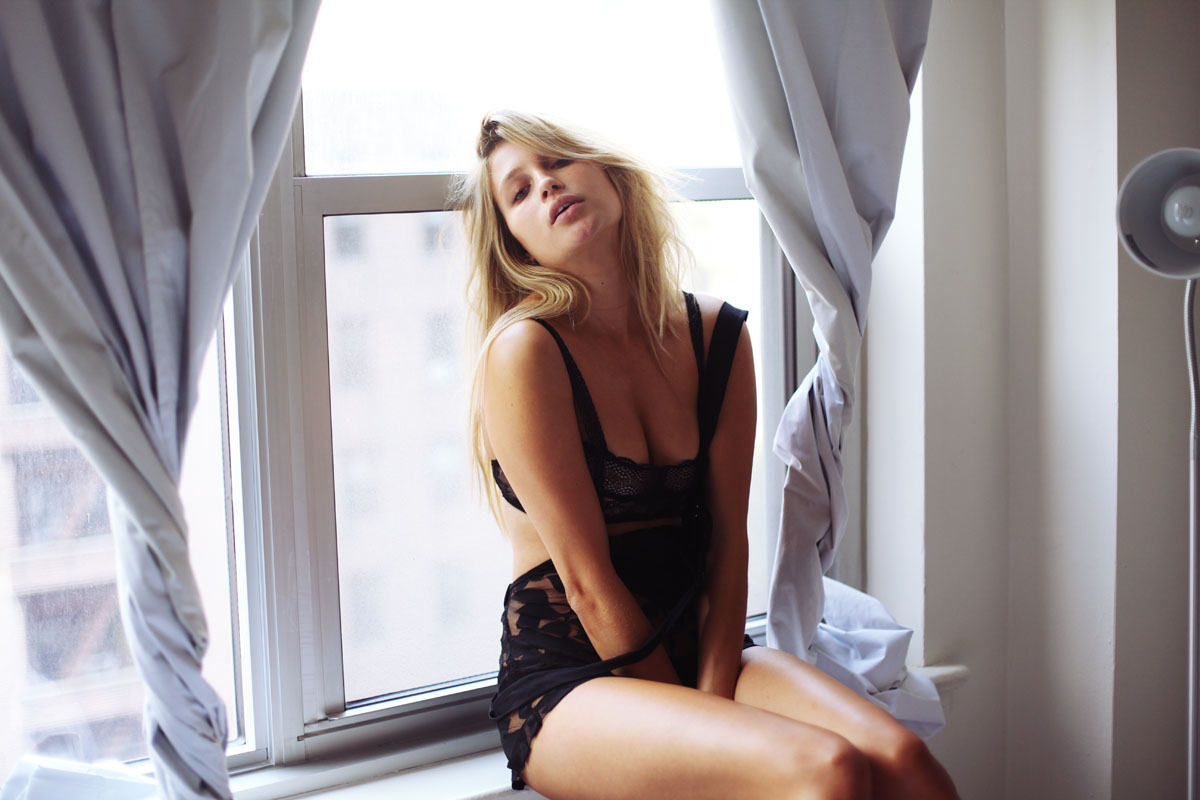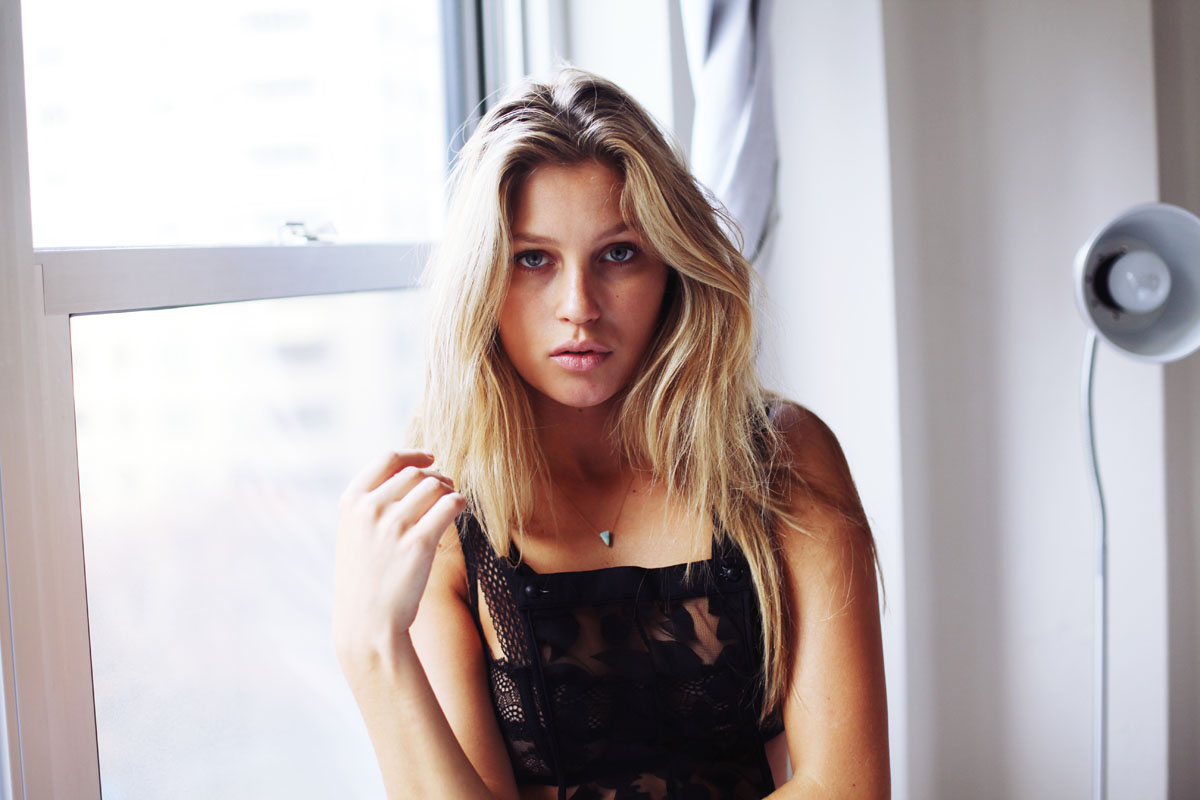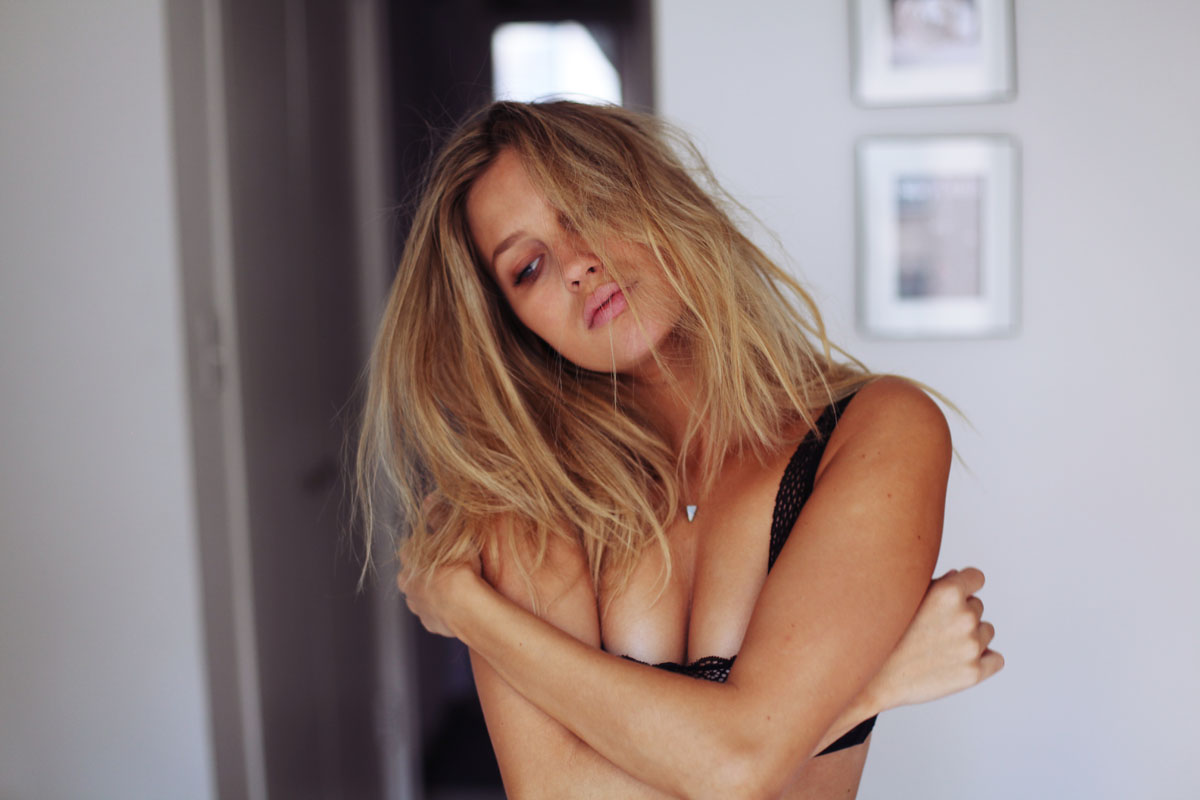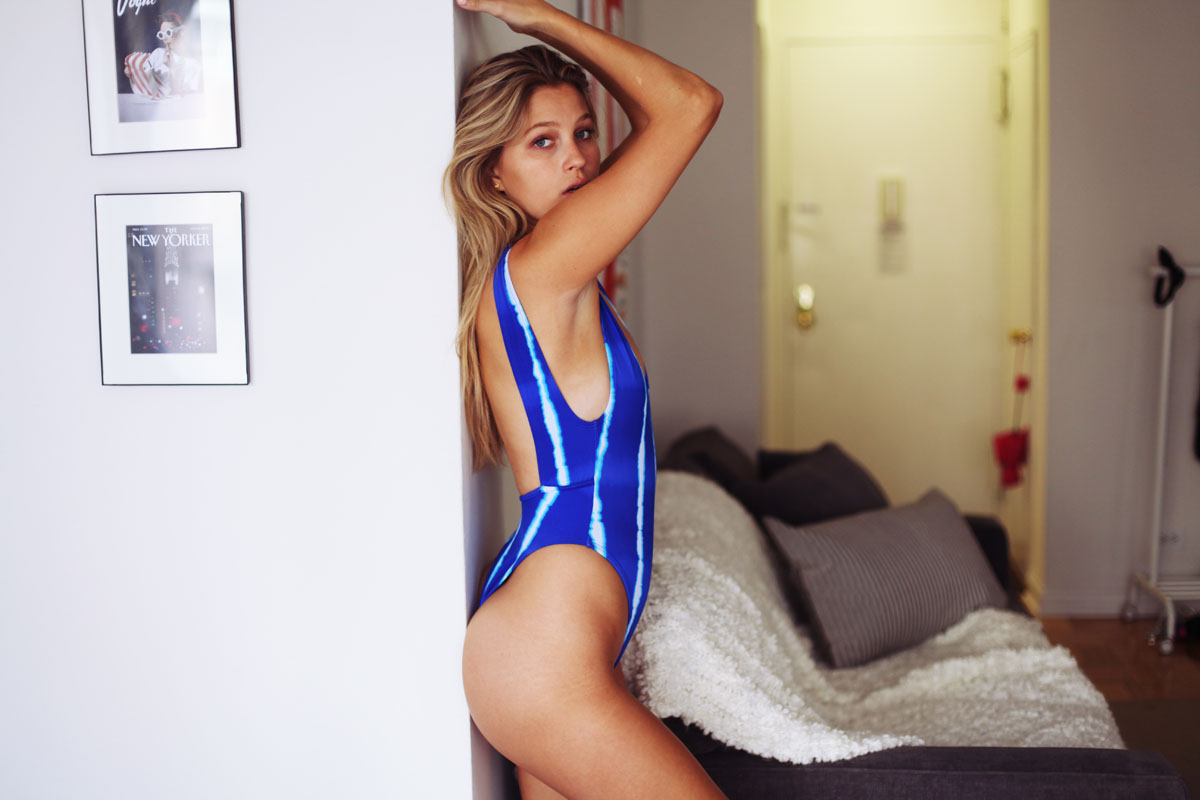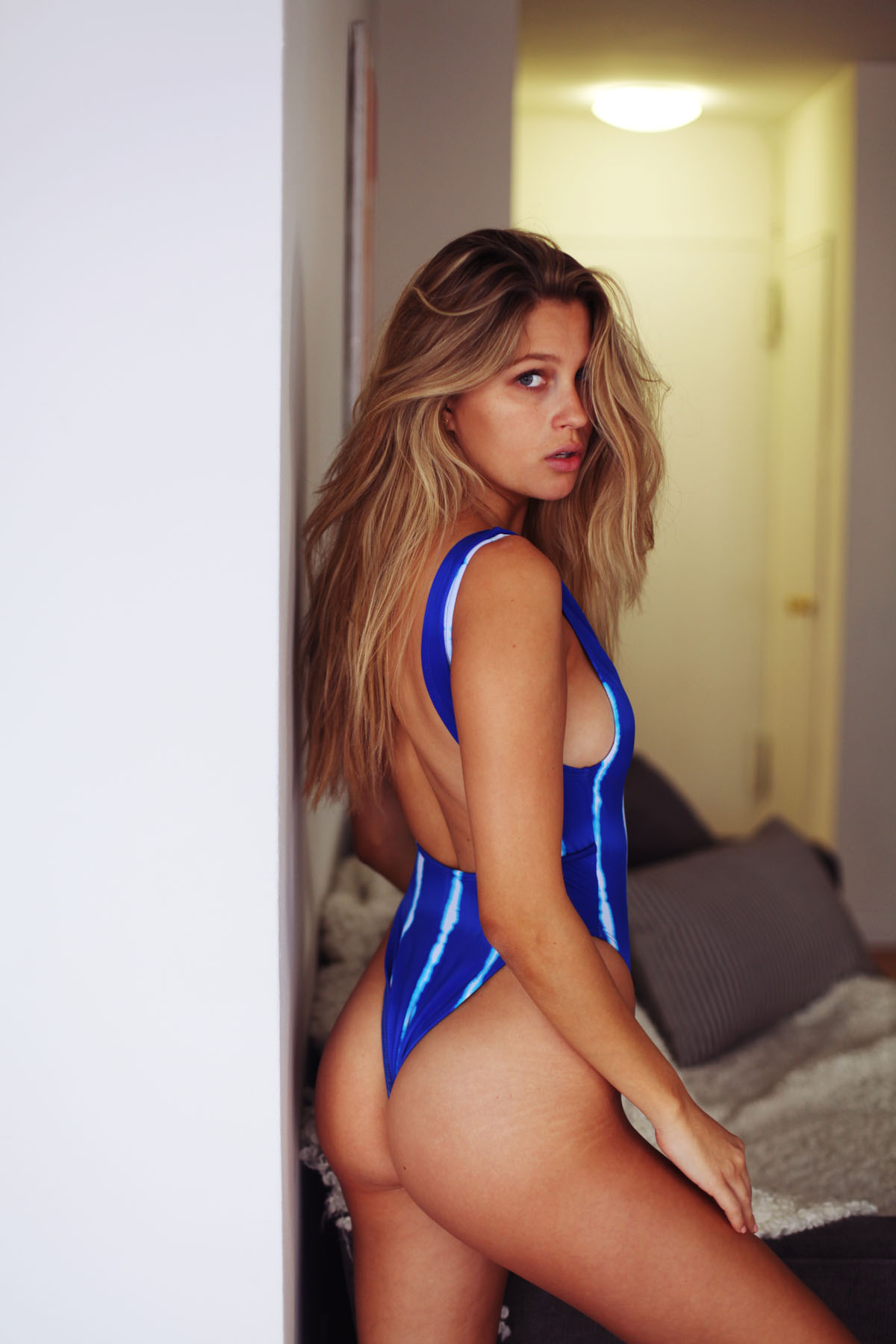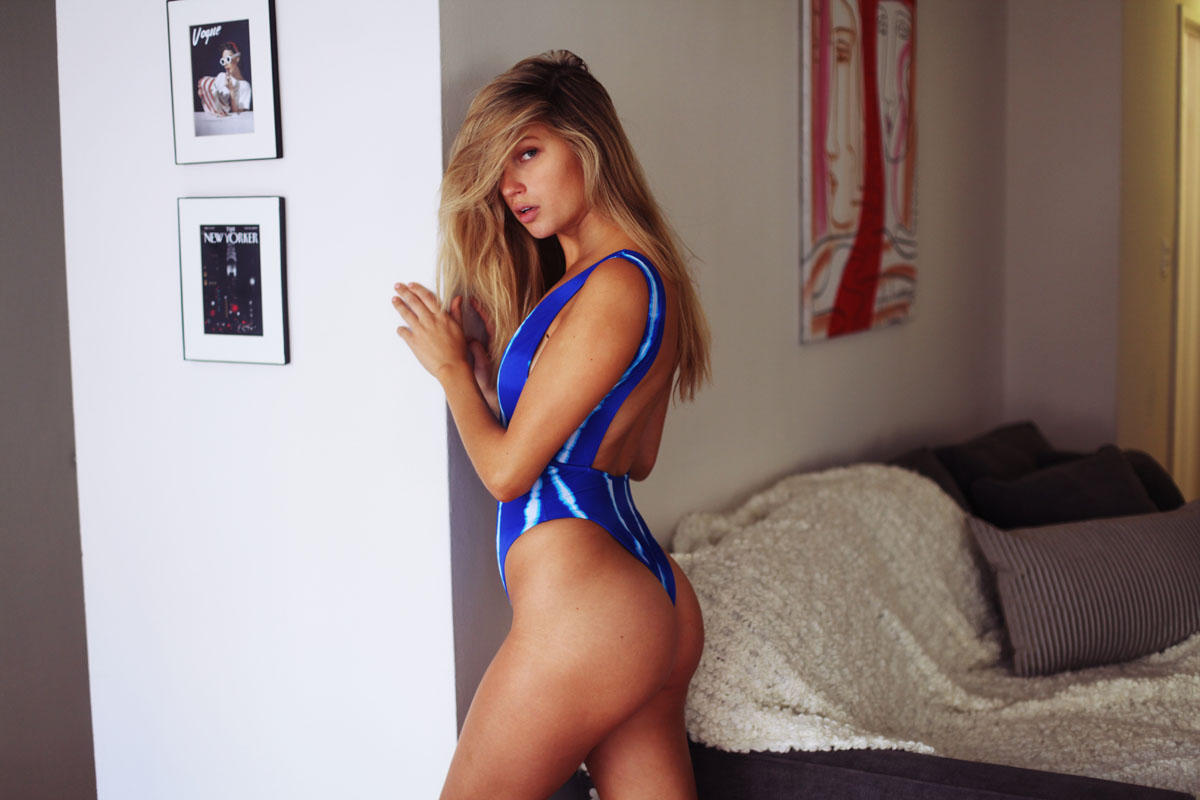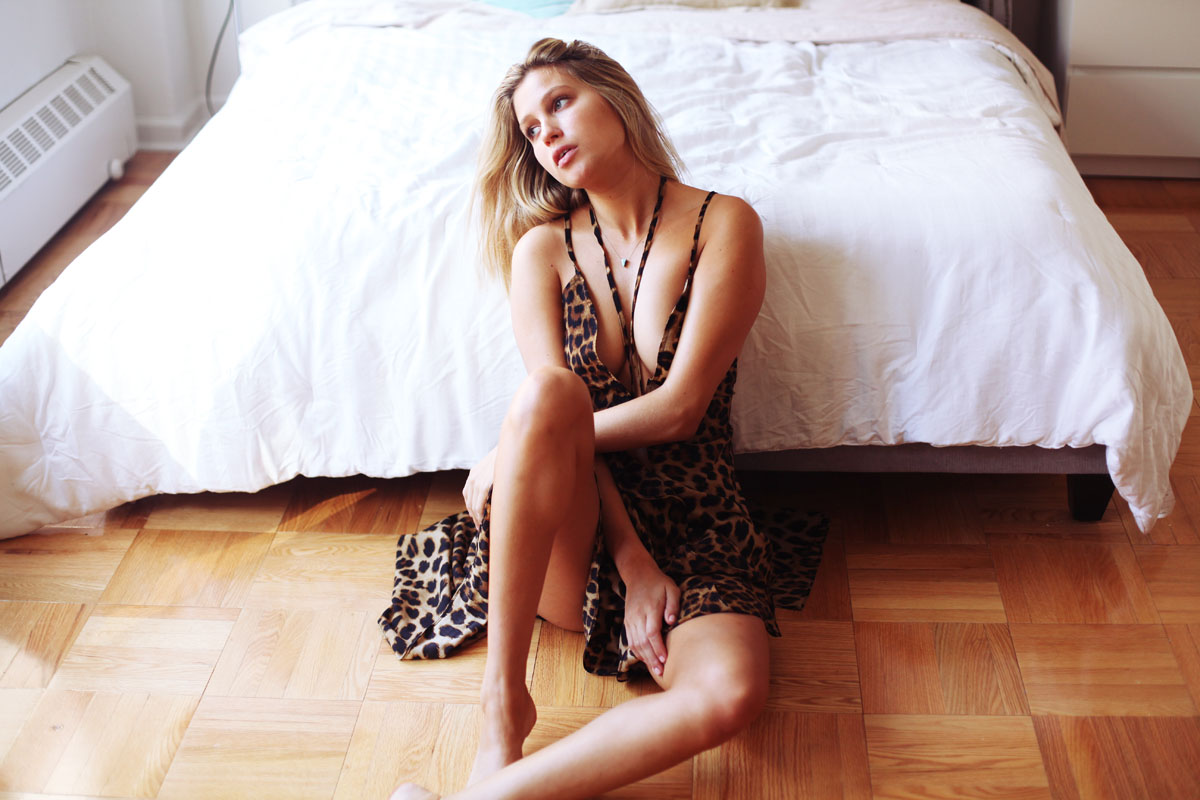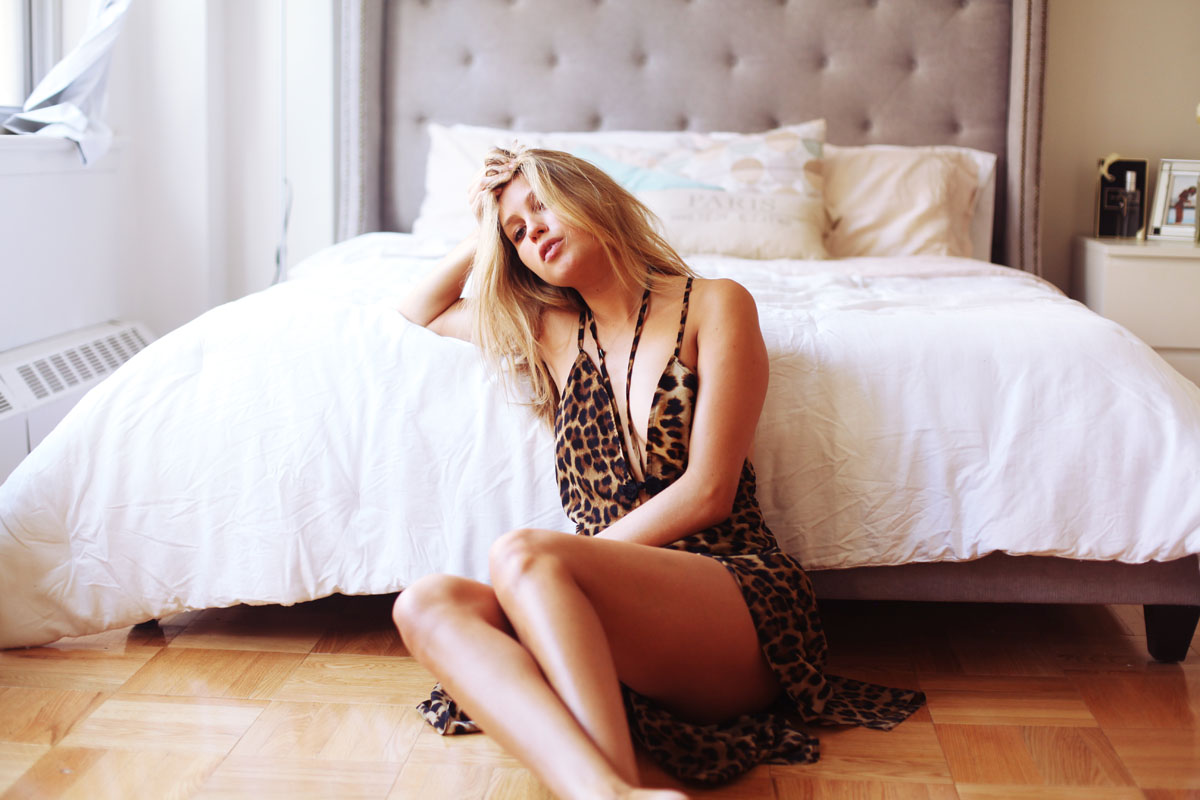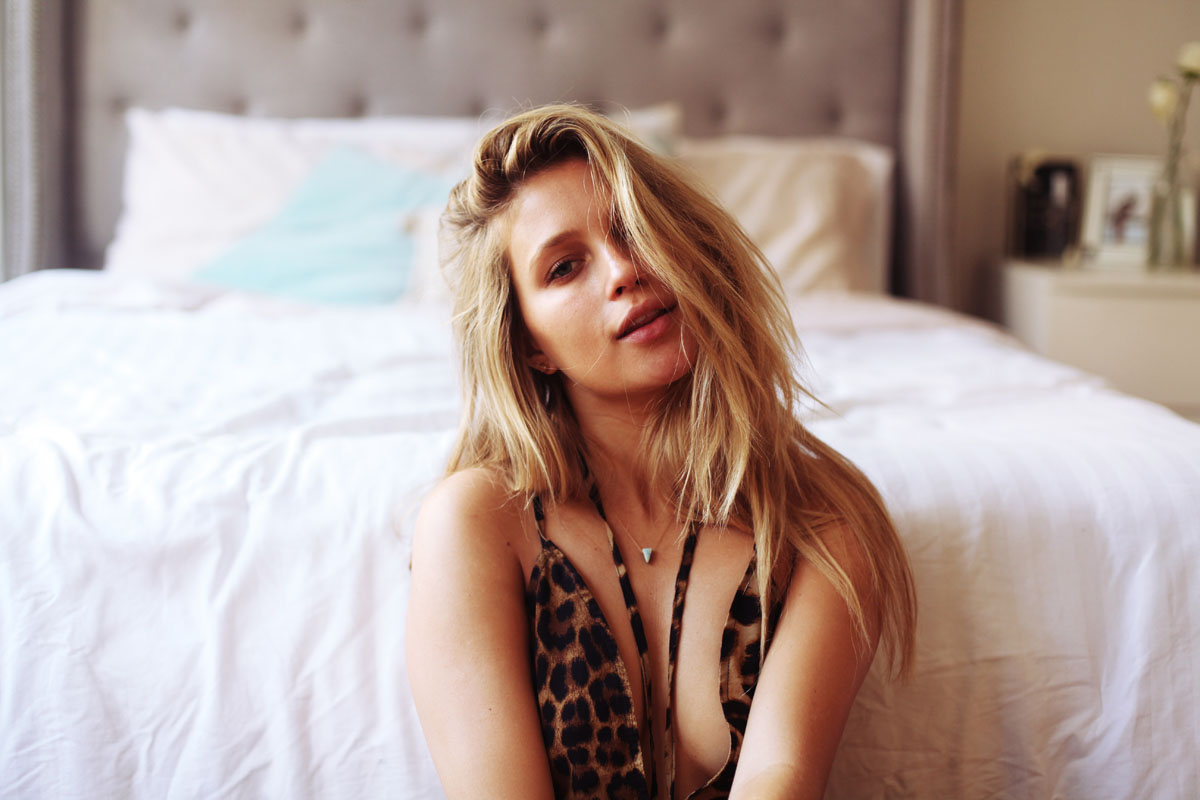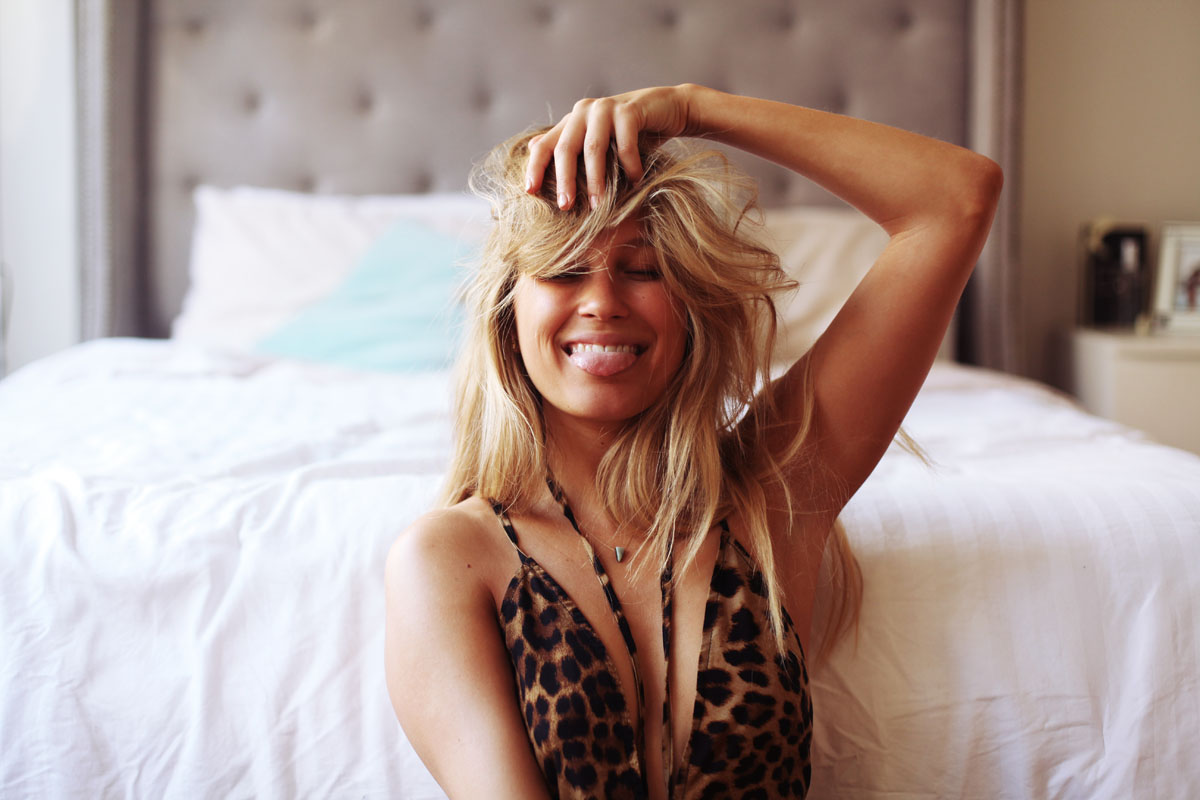 Model: paige_watkins
Photographer: engelauren
Wardrobe: lolamiabikini
______________________________________________
"I want my images to be honest and natural." We introduced you to Colin Sussingham´s work a while ago. And now get ready for a C-Heads Exclusive story starring beauty Allie shot at her apartment in the East Village. "She's got a really nice little place attached to her roommates spa with a huge backyard. Allie does figure paintings and draving. Several of the poses in the series are references from poses found in her artwork."